Easy fried egg tortilla is made in one pan by frying one side of a tortilla, flipping it, adding cheese and an egg, and then cooking until the egg sets. It is the perfect quick meal any time of the day.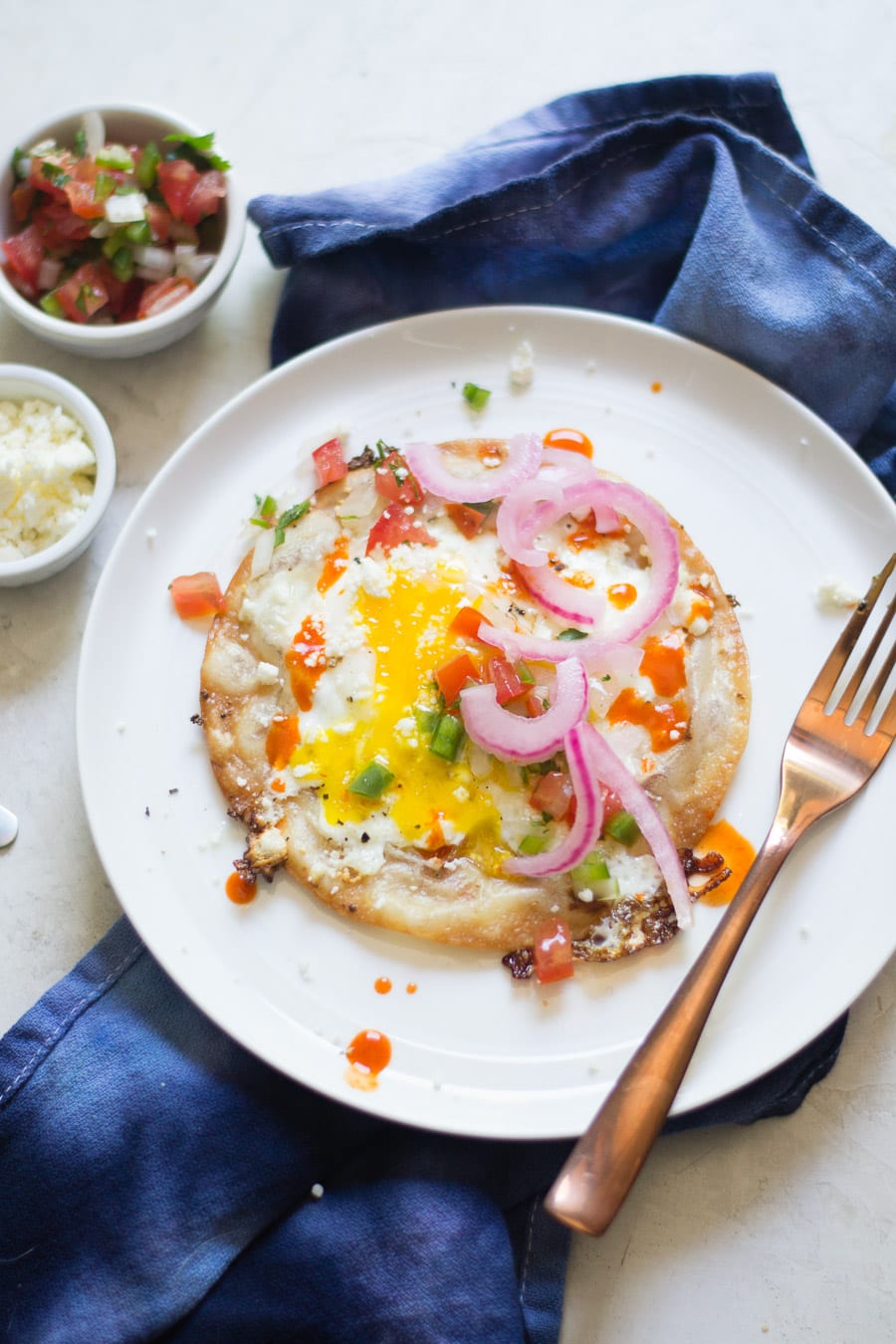 You guys know I eat a jammy egg and avocado toast pretty much every morning.
Avocados can go out of season or sometimes randomly be rotten before your very eyes.
They are a fickle fruit… plant.
There are also days of the week when I am running late and do not have time to pop some eggs in the Instant Pot.
That is why I always have a back up egg dish in the works.
Lately, that back up dish has been an easy fried egg tortilla.
It is what it says it it people.
A tortilla fried on one side in some avocado or grape seed oil over a medium heat.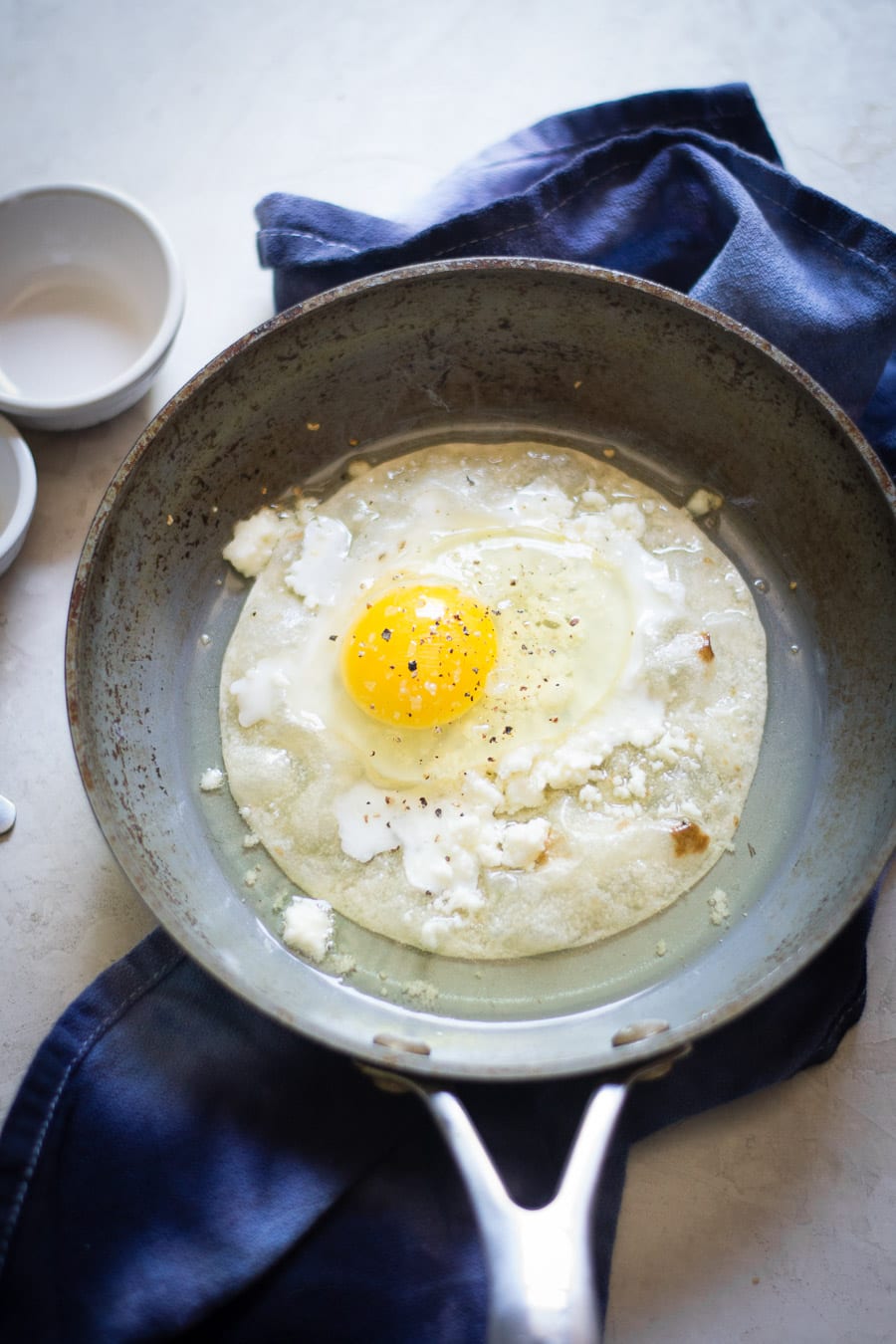 You can skip the EVOO here because it will smoke up and your tortilla will burn.
Flip the tortilla to fry on the second side.
I like to add a little shredded cheese or crumbled queso fresco, but it is totally optional.
Crack an egg on it.
Yes. Crack that egg right on the cheese and tortilla.
It will cook, don't fear.
Cover with a lid and wait about 7 minutes.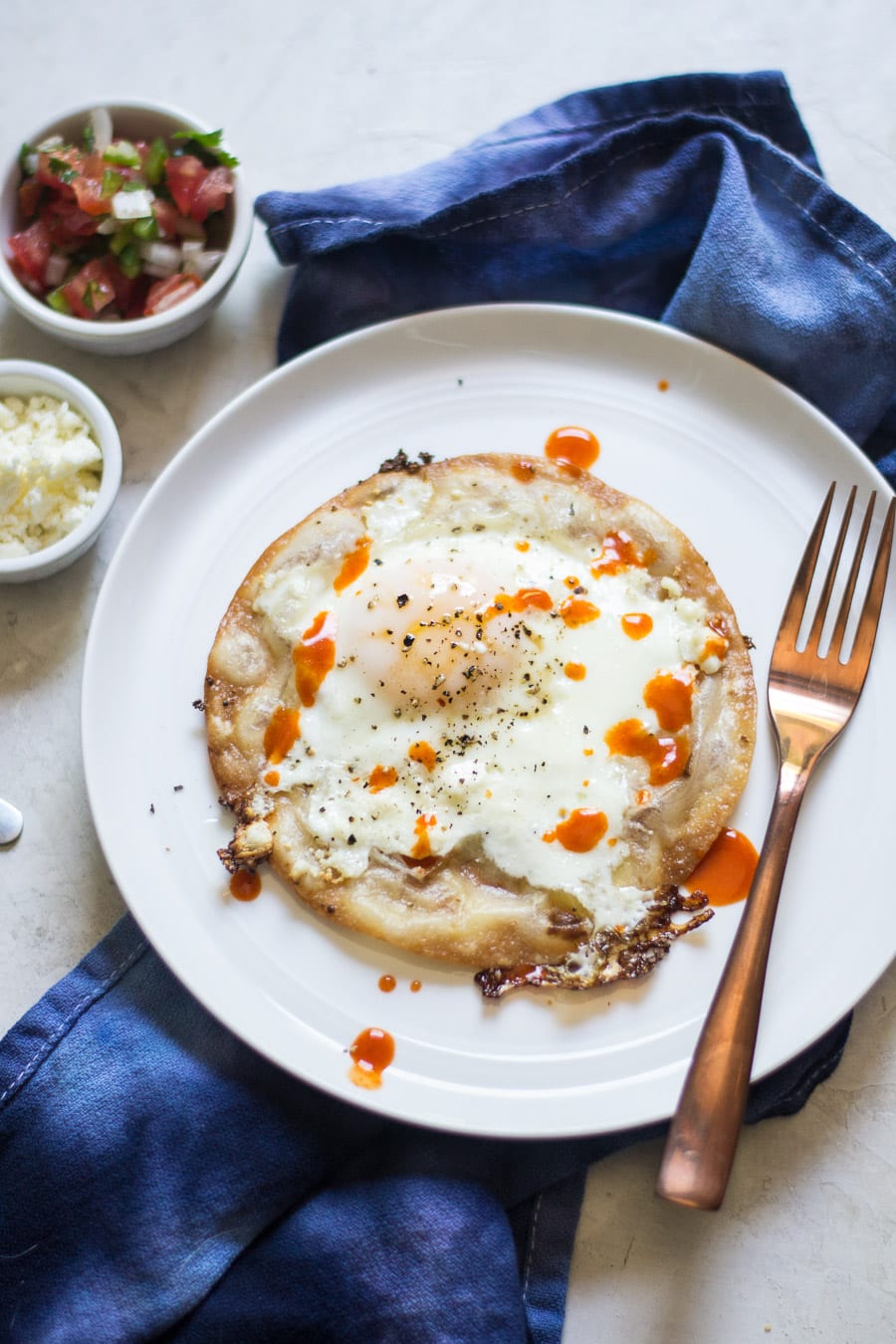 Top with hot sauce and whatever other toppings you have on hand.
I am particular to pickled red onions and hot sauce.
You can choose whatever type, corn or flour, for this recipe.
I am very, very, like only buy these tortillas now, particular and fond of Caramelo tortillas.
That is what I always use.
I said it at the start of the post. An easy fried egg tortilla in not only good for breakfast.
This would make a super quick lunch.
You could also cook up some black beans or refried beans and serve them on the side with lots of pico de gallo as dinner.
Let's normalize fried eggs at every meal, eh?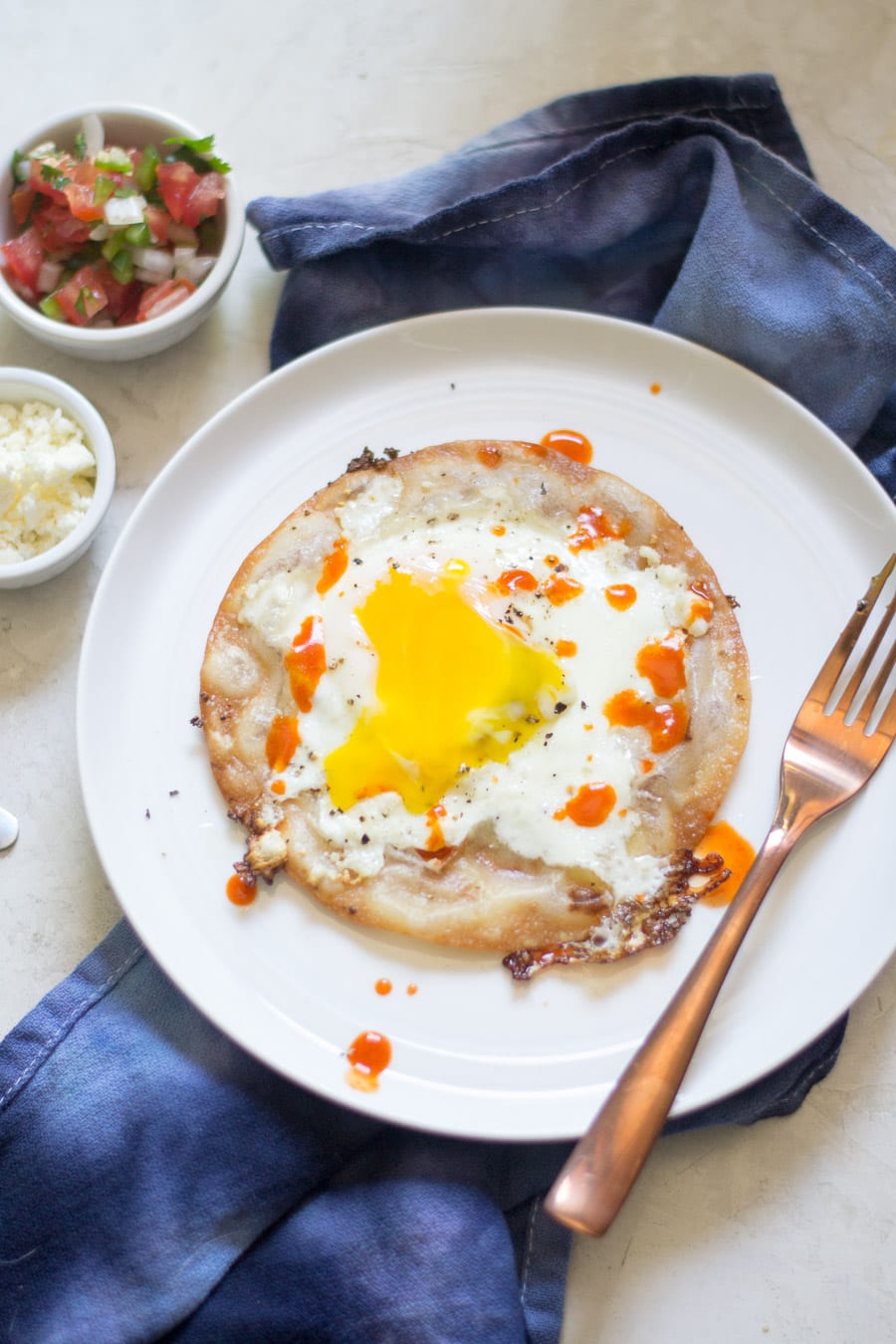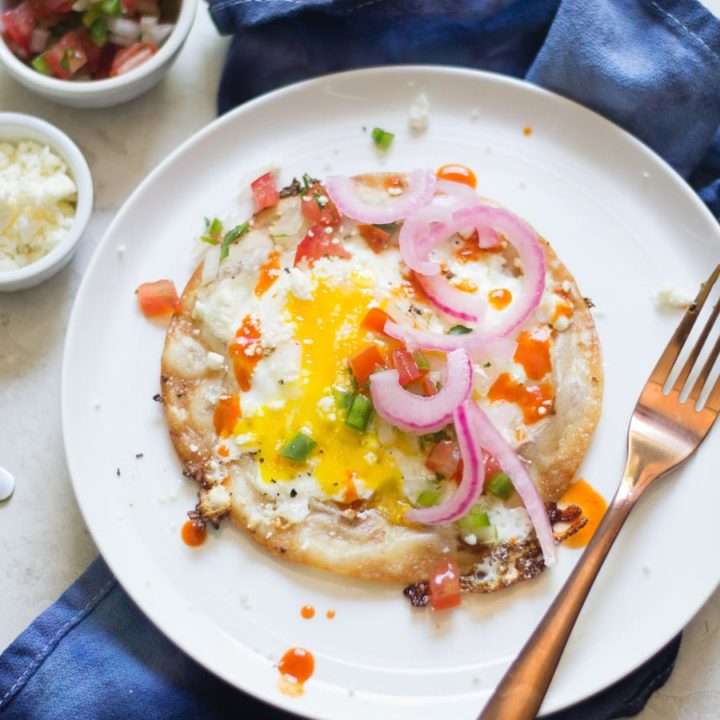 Easy Fried Egg Tortilla
Yield: 1 Egg Tortilla

Prep Time: 2 minutes

Cook Time: 8 minutes

Total Time: 10 minutes

An easy, four ingredient meal made from a tortilla fried in avocado oil, topped with melted queso fresco and an egg. Done in 10 minutes.
Ingredients
2 tbsp avocado oil or grape seed oil
1 flour or corn tortilla
1 tbsp crumbled queso fresco (or shredded cheese of your choice)
1 large egg
pinch of salt and pepper
Instructions
Add the oil to a small, non-stick omelette pan over medium heat. Allow the oil to heat through for a minute.
Add the tortilla and cook on the first side for 2 minutes. Use tongs to carefully flip the tortilla.
Add the cheese to the top of the tortilla. Crack the egg on top of the cheese. Sprinkle with a pinch of salt and pepper.
Cover egg tortilla with lid and allow to cook over medium for 7 minutes, until the whites are set.
Remove lid and remove from heat. Transfer the fried egg tortilla to a plate using a spatula. Top with whatever toppings you like; pico de gallo, hot sauce, pickled red onions, salsa, etc.
Notes
Try to avoid extra-virgin olive oil in this recipe because it doesn't have a high smoke point and will burn off before the egg is cooked all the way through and result in a way too crispy/burnt tortilla.
Recommended Products
As an Amazon Associate and member of other affiliate programs, I earn from qualifying purchases.