I know with all the different meat options at a Mexican restaurant, I rarely go for chicken. But sometimes, you just need a break from porky goodness or super spicy steak.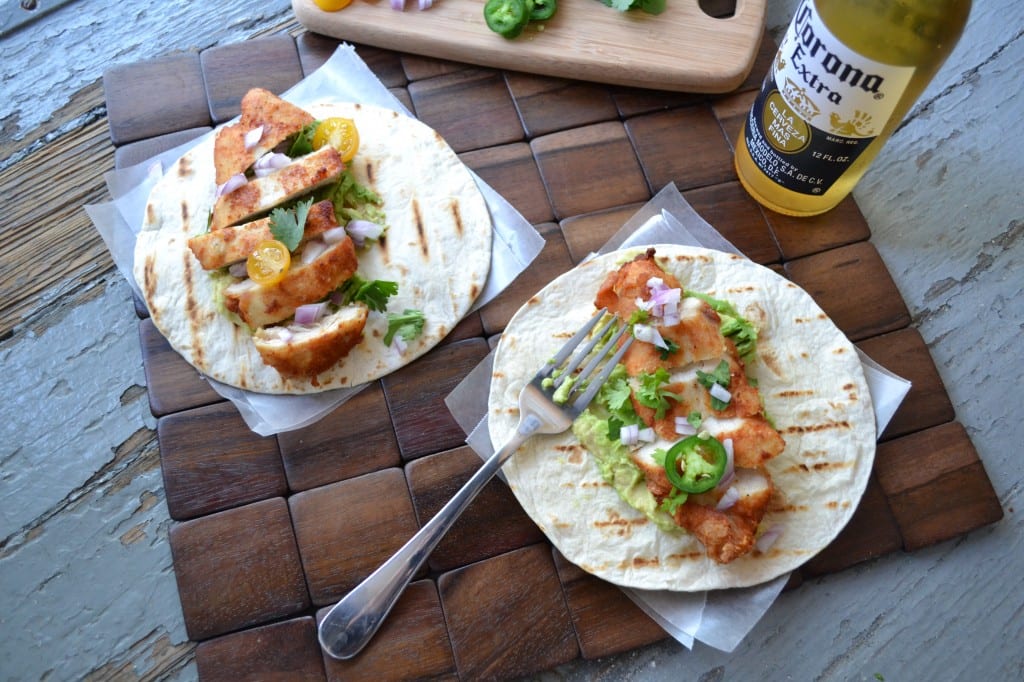 Often I feel embarrassed ordering chicken tacos. I kind of feel like it's the kids menu version of tacos.
I know what people are thinking. "Ha, she clearly can't handle the steak diablo tacos. Wuss." Or, "The adobo pork is way juicer. That chicken is going to be so dry, poor girl."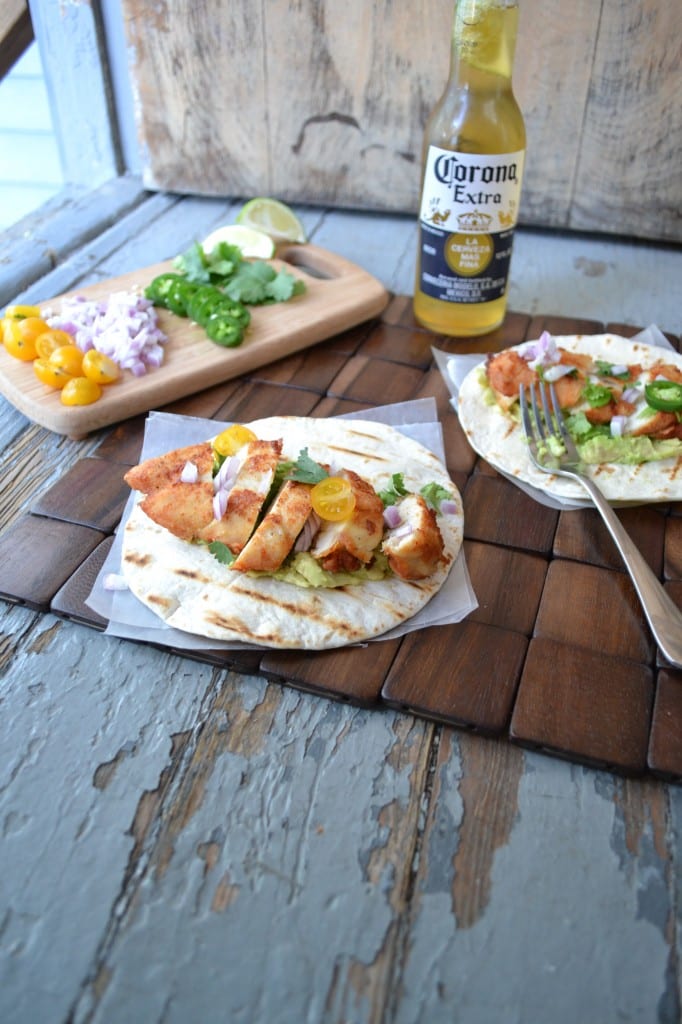 Well, fear not my friends! Next time you go out to a Mexican restaurant or taco joint, order that spicy beef or slow roasted shredded pork, because when you get back to the comfort and confines of your home, you can make your own version of a juicy, crispy, and flavorful chicken taco with no judgmental thoughts or looks.
Ingredients (Serves 4)
1 ½ lb. Thin Sliced Chicken Breast
1 Cup Flour
1 Teaspoon Salt
½ Teaspoon Pepper
¼ Teaspoon Cayenne Pepper
¼ Onion Powder
½ Teaspoon Taco Seasoning
½ Teaspoon Corn Starch
½ – 1 Cup Vegetable Oil, just enough to cover the bottom of the pan
4 – 6 Flour Tortillas
½ Red Onion, finely diced
Pinch of Fresh Cilantro Leaves
1 Jalapeno, sliced
2 Avocados
Add the flour, salt, pepper, cayenne, onion powder, taco seasoning, and corn starch to a large mixing bowl. Whisk to combine.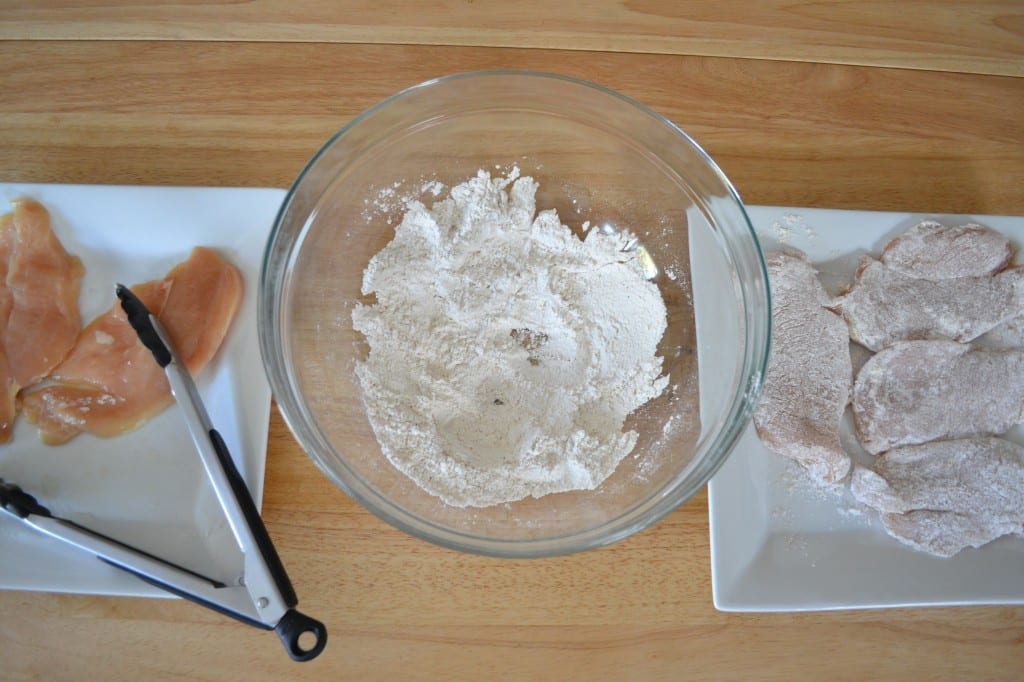 Add the vegetable oil to a large, heavy-bottomed skillet. Heat over medium-high heat.
While the oil heats up, lightly coat the chicken breasts in the flour mixture, then place on a wire rack until ready to cook.
Once the oil starts to ripple, add about two to three chicken breasts to the pan. Cook for ten minutes on each side. Place on a wire rack to cool and drain.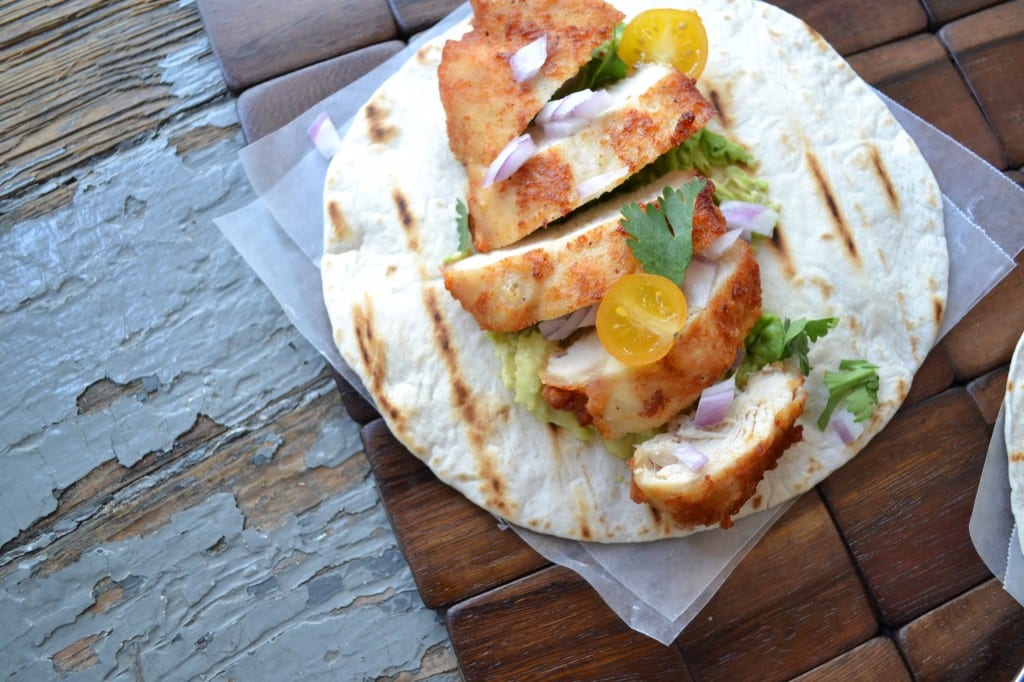 Continue that process until all breasts have been cooked. Allow five to ten minutes to cool. While the chicken is cooling, either warm the tortillas in the oven or rub with a little olive oil and cook on a grill pan.
Scoop half of an avocado onto a tortilla. Smash using a fork. Top with sliced crispy chicken, some red onions, jalapenos, and some fresh cilantro leaves.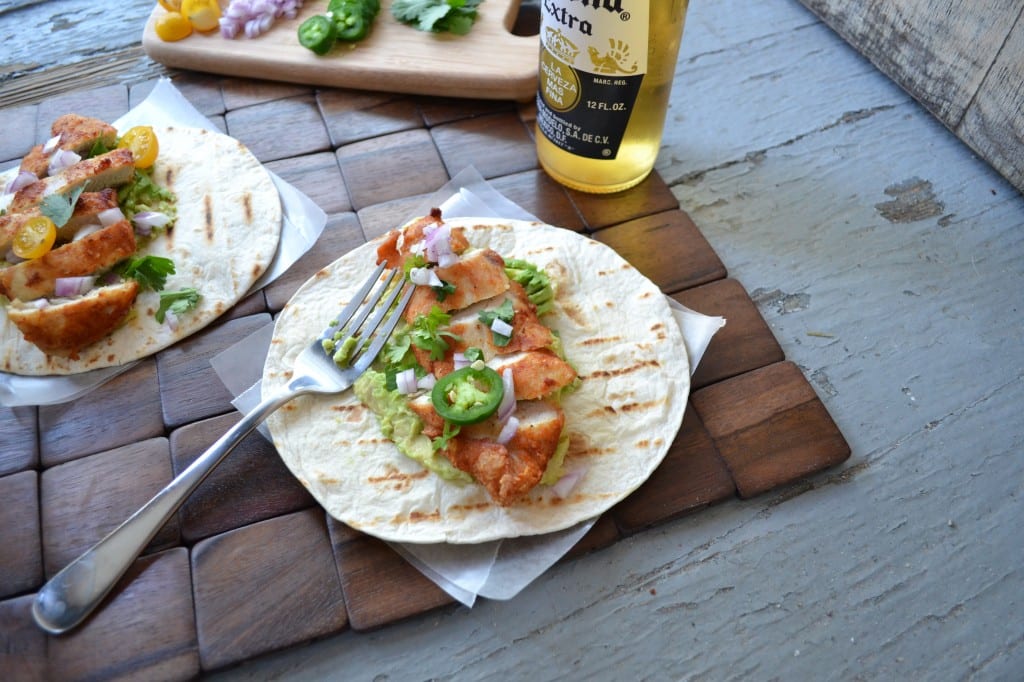 Take a bite. Good right? All these judgers can have their crazy taco meat options. That just means more for us! Cheers!
Related posts: