The other day I had a moment of pure joy. These moments are rare in life so I truly wanted to savor it. My joy came when I baked the most beautiful challah.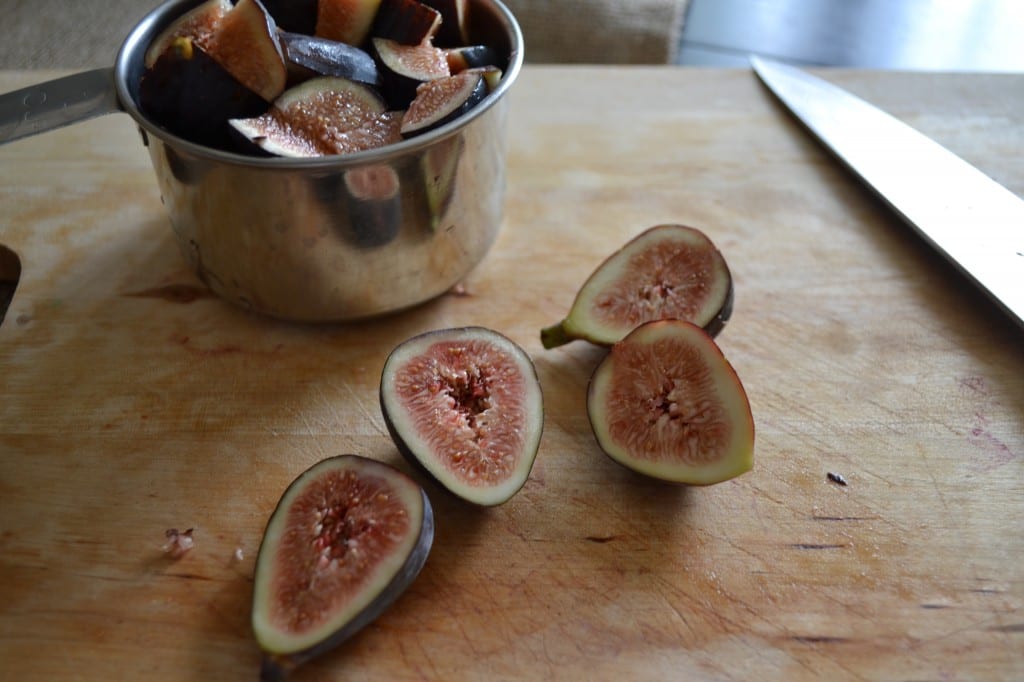 When I started braiding the challah dough, I had a warm feeling come over me. At that moment, I knew this is what I am supposed to be doing. There is no more perfect of a job for me than creating and writing for all of you. I know, it's just a loaf of bread, but if you would have told me a year ago that was something I could possibly make, I would have laughed in your face.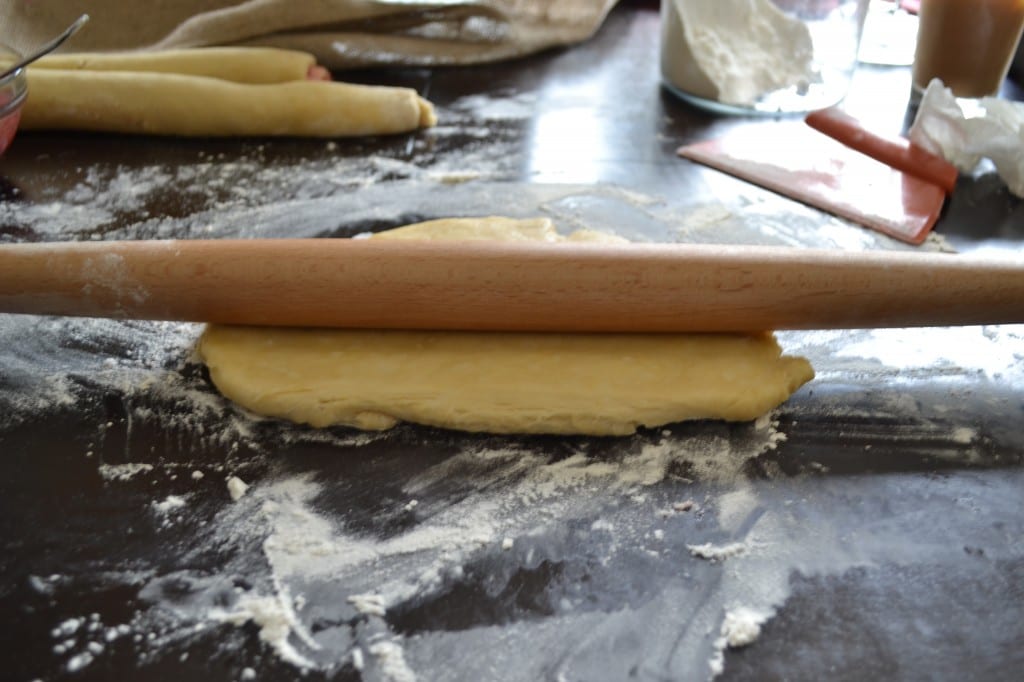 Thanks to you, my imaginary internet friends, I had the courage and confidence to try this kind of complex recipe. Baking bread definitely takes a lot of patience and love. You kind of have to send your good vibes into the bread dough.
But seriously, I exercise the needed patience so I can bring you guys beautiful things to look at. I also always want to show you that you too can make this too. You can do anything in your kitchen with your own two hands.

Thanks also to the beautiful Smitten Kitchen, for inspiring me to even think to try her recipe. The feeling you will get from pulling this perfectly golden loaf of sweet smelling bread out of your oven will be pure joy. Trust me.
Fig, Olive Oil, & Sea Salt Challah
Author:
Prep time:
Cook time:
Total time:
Serves:
Makes 1 Large Loaf
Recipe adapted from Smitten Kitchen
Ingredients
For the Bread:
2 1/4 teaspoons (1 packet) active dry yeast
1/4 cup plus 1 teaspoon honey
1/3 cup olive oil, plus more for the bowl
2 large eggs
2 teaspoons flaky sea salt
4 cups all-purpose flour
For the Fig Filling:
1 cup stemmed and roughly chopped figs
1/8 teaspoon freshly grated lemon zest
1/4 cup lemon juice
1/8 teaspoon sea salt
Few grinds black pepper
For the Egg wash:
1 large egg
Coarse or flaky sea salt, for sprinkling
Instructions
Whisk the yeast and 1 teaspoon honey into 2/3 cup warm water (110 to 116 degrees F) in the bowl of an electric stand mixer, and let it stand for a few minutes, until foamy. Combine the yeast mixture with remaining honey, 1/3 cup olive oil, and eggs. Add the salt and flour, switch to a dough hook, and run at low speed for 8 minutes. Transfer the dough to an olive-oil coated bowl, cover with plastic wrap, and set aside for 1 hour to rise.
While the dough rises, in a small pan, combine the figs, zest, 1/3 cup water, juice, salt, and a few grinds of black pepper. Bring to a simmer over medium heat, and cook about 10 minutes. Season with salt and pepper to taste. Remove from heat, and let cool. Process fig mixture in a food processor until it resembles a paste. Set aside to cool.
After your dough has risen, turn it out onto a floured counter and divide it in half. Roll the first half of the dough into a really wide and imperfect rectangle. Spread a tablespoon or two of the fig filling evenly over the dough, stopping short of the edge. Roll the dough into a long, tight log. Then gently stretch the log as wide as feels comfortable (about two to three feet) and divide it in half. Repeat with remaining dough and fig filling.
Arrange two ropes in each direction, perpendicular to each other, like you are doing a kindergarten paper -weaving project. Weave them so that one side is over, and the other is under where they meet. Take the four legs that come from underneath the center and move the leg to their right. Take the legs that were on the right and, again, jump each over the leg before, this time to the left. Continue this process until almost all the dough has been woven in. Tuck the odd ends under the dough to form a round.
Transfer the dough to a baking sheet lined with parchment paper. Beat egg in a small mixing bowl, and brush over challah. Let challah rise for another hour.
Preheat your oven to 375°F.
Before baking, brush loaf one more time with egg wash and sprinkle with sea salt. Bake in middle of oven for 35 to 40 minutes. If about halfway through the baking process the loaf looks too dark, cover it with tin foil, and continue baking. The center of the loaf should be 195 degrees F.
Cool loaf on a rack before serving.
Related posts: