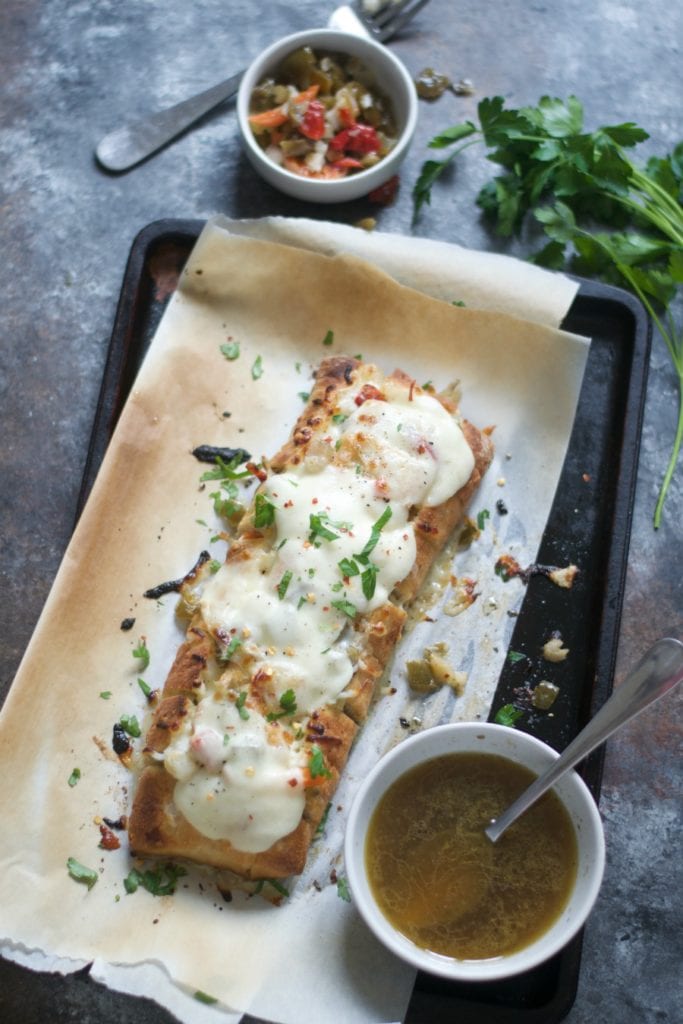 Remember back in March when Mike and I went away for 2 nights to Lake Geneva? Or the weekend I like to fondly remember as the night with the noisy neighbors, or better yet, the night Mike thought we were still 21 and I could not possibly fit a 5th beer in my stomach and left full beers at the bar. Sad instances. Overall the weekend was awesome! We had big plans for lots of food and fun but mainly just ended up going to bed early and napping most of the days away. Don't judge. I think we were catching up on sleep lost from the first year of Jack's life.
While we were there my brother told me we had to go to Chuck's Lakeshore Inn. While there we had to:
Order the Soggie.
Play darts.
Take over the juke.
That exact order.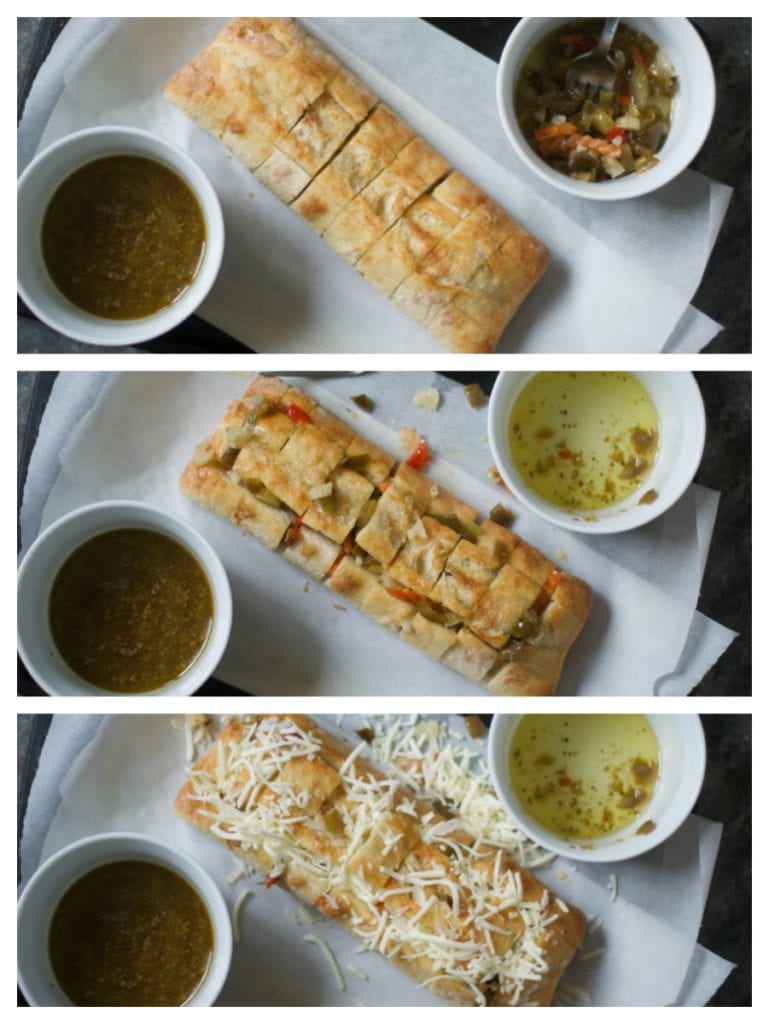 If you are like me, you like to plan out what you are going to order from  restaurants before you actually go there. Thank God for the internet. I did some creeping on what exactly this Soggie thing was. It is a hoagie roll, drenched in au jus from beef sandwiches, topped with spicy giardiniera, and lots of gooey cheese. Ok, I am intrigued.
Now, before I say this next statement, remember we are friends. You like me, right?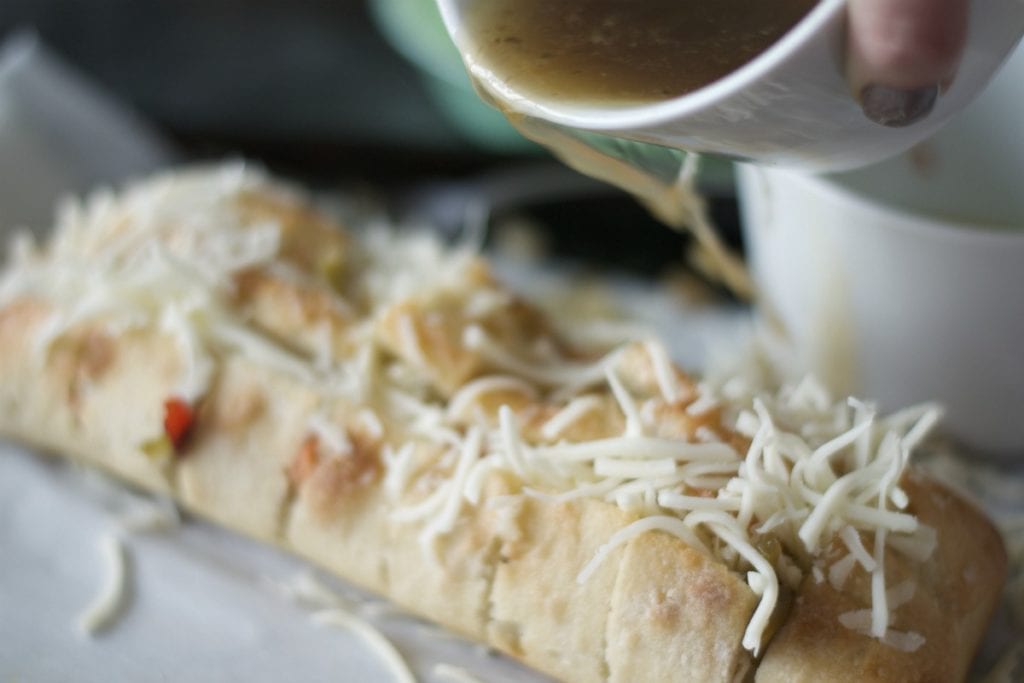 I don't like beef sandwiches. GASP!
Yes, I live in Chicago/Midwest and I don't like beef sandwiches. Yes, my other brother works for Buona Beef and I still don't like them. Sorry. I mean, of course I will eat them if that's what is on the menu at a gathering or party, but it is not my fave.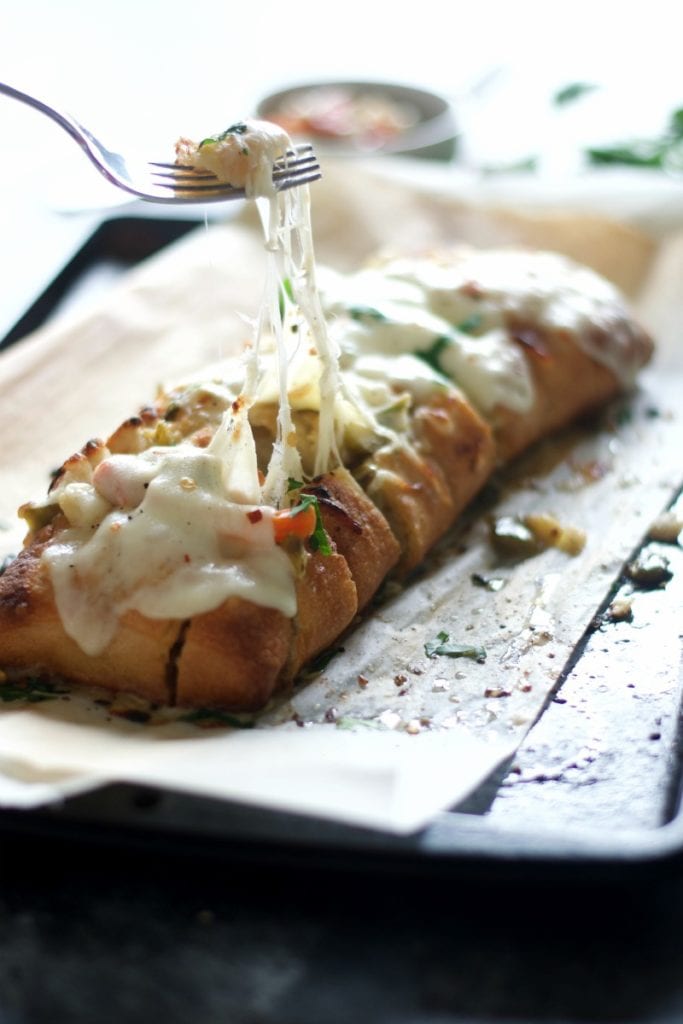 So when you tell me I can have the flavors of a beef sandwich, minus the beef, I am kind of game. Also, this sandwich is supposed to be the ultimate hangover cure (not that we stayed up late enough on our trip to get hangovers). I have to tell you this Soggie was sooooo good! I knew when I came home I had to recreate it in my own kinda way. I wanted the bread to be more shareable, so I made it a pull apart bread. And I wanted the inside to be soggy but the outside to stay crunchy, so instead of a hoagie roll, I used a ciabatta roll. And, thanks to my brother, the Buona Beef one, I got my hands on some beef au jus without having to cook roast beef for hours and hours. Winning!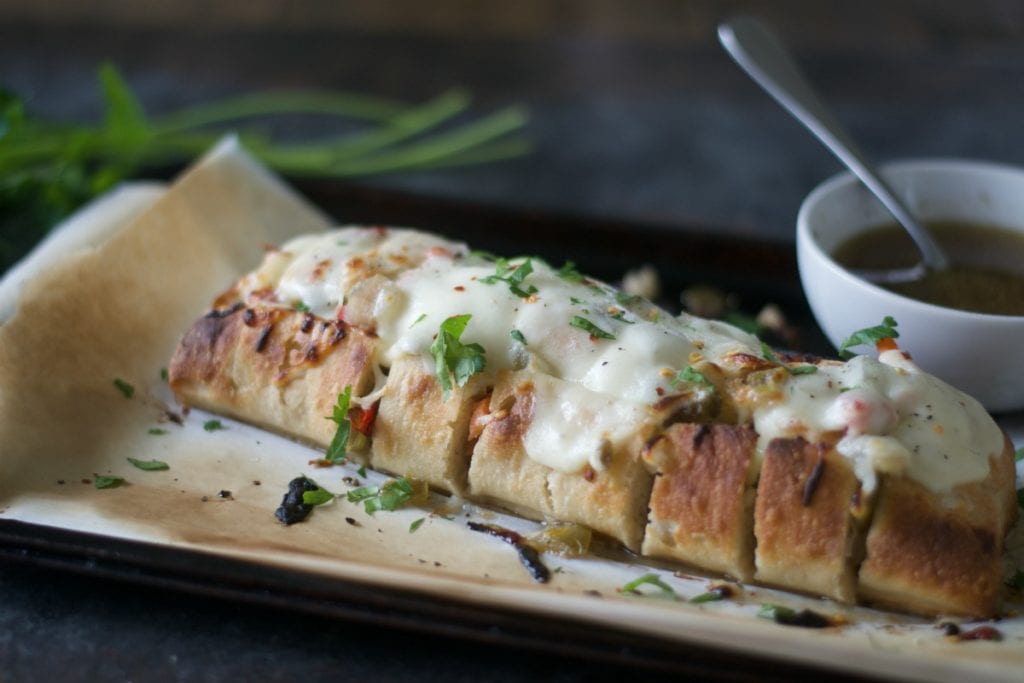 Oh and for the record, we totally checked off all the things on my brother's list for our 4 hour stint at Chuck's! My only regret is that I didn't order a second Soggie.
Cheesy Beef Sandwich Pull Apart Bread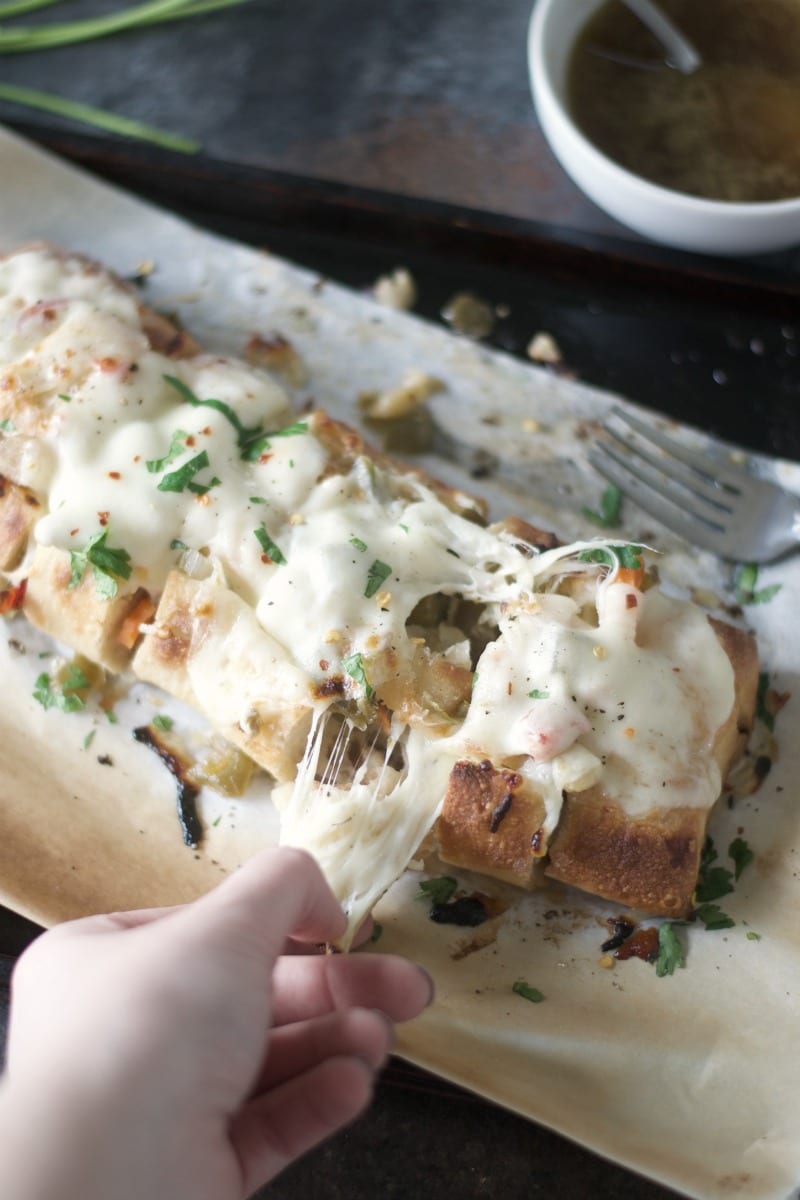 It's like a beef sandwich minus the beef! Cheesy pull apart ciabatta bread stuffed with giardiniera and salty, beef au jus.
Yields: 1 Loaf
1 Tablespoon Unsalted Butter at room temperature
1 Ciabatta Demi-Baguette
1 Cup Leftover Beef Au Jus
1/2 Cup Shredded Mozzarella
6 Ounces Sliced Fresh Mozzarella Cheese
1/2 Cup Mild Giardiniera
Fresh Chopped Parsley
Preheat the broiler of your oven to low. Line a small baking sheet with parchment paper.
Cut the loaf the long way, two times, being sure not to cut all the way through the loaf. Then cut width-wise about 5-6 times being sure not to cut all the way through the loaf. You want to make tiny cubes.
Spread the butter all over the top of the loaf. Place on the prepared sheet and put in the oven for 2 minutes just to get that top a little golden.
Remove from the oven. Stuff each little cut in the loaf with the shredded mozzarella cheese and giardiniera. Pour about 1/2 a cup of the au jus inside the loaf. Cover with the slices of fresh mozzarella.
Place back under the broiler for about 5 minutes, until the cheese melts and gets super gooey.
Meanwhile microwave the rest of the au jus for a minute so it is nice and hot and you can dip the bread in extra jus.
Once the cheese is melted, remove from oven. Top with chopped fresh parsley. Use a fork or fingers to pluck off cubes of cheesy bread. Dunk in extra au jus if desired.
Preparation time:

5 minutes

Cook time:

7 minutes

Total time:

12 minutes