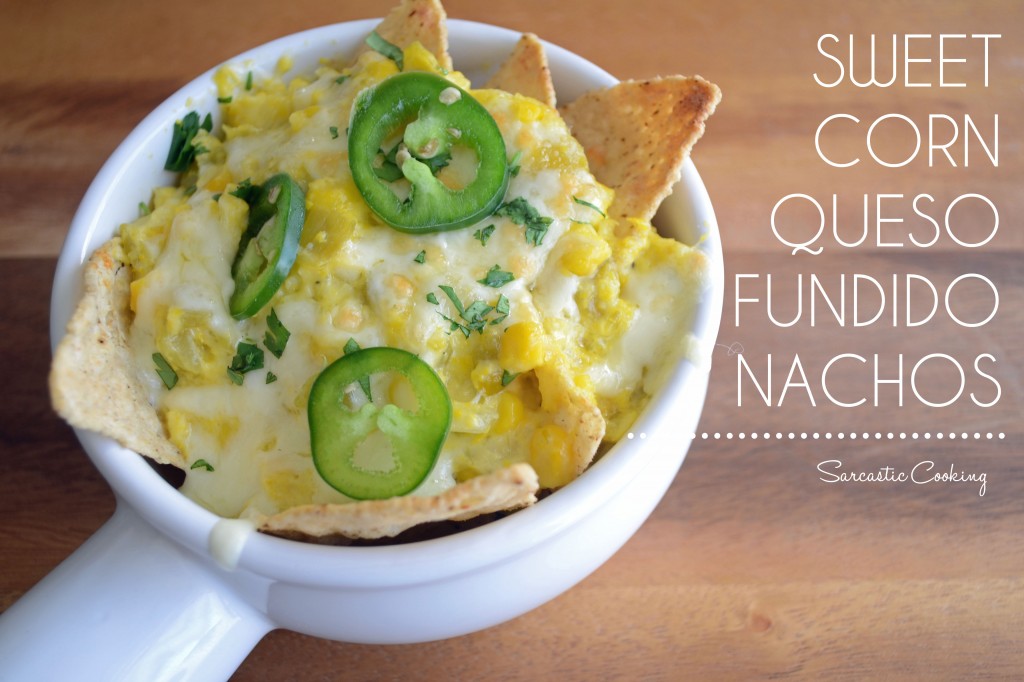 Happy New Year's Eve! What are you guys doing for this big night? Can I live vicariously through you? I will be holed up with Mike, Weezer, and Andy surrounded by way too many appetizers and a glass of either this or that.
I always hated New Year's Eve. It seemed as soon as you turned 21, you had to come up with some big bar package kind of night out. Like people judged you based upon how you were spending your New Year's. The few years I actually went out to a bar in Chicago, I hated it. I never brought a winter coat because that would ruin my outfit, which most likely featured some sort of sparkle or sequins. And sure enough at the end of the night, while freezing my butt off waiting and walking five blocks down while searching for a cab, I wanted to kick myself in the head for not being more sensible and bringing a coat.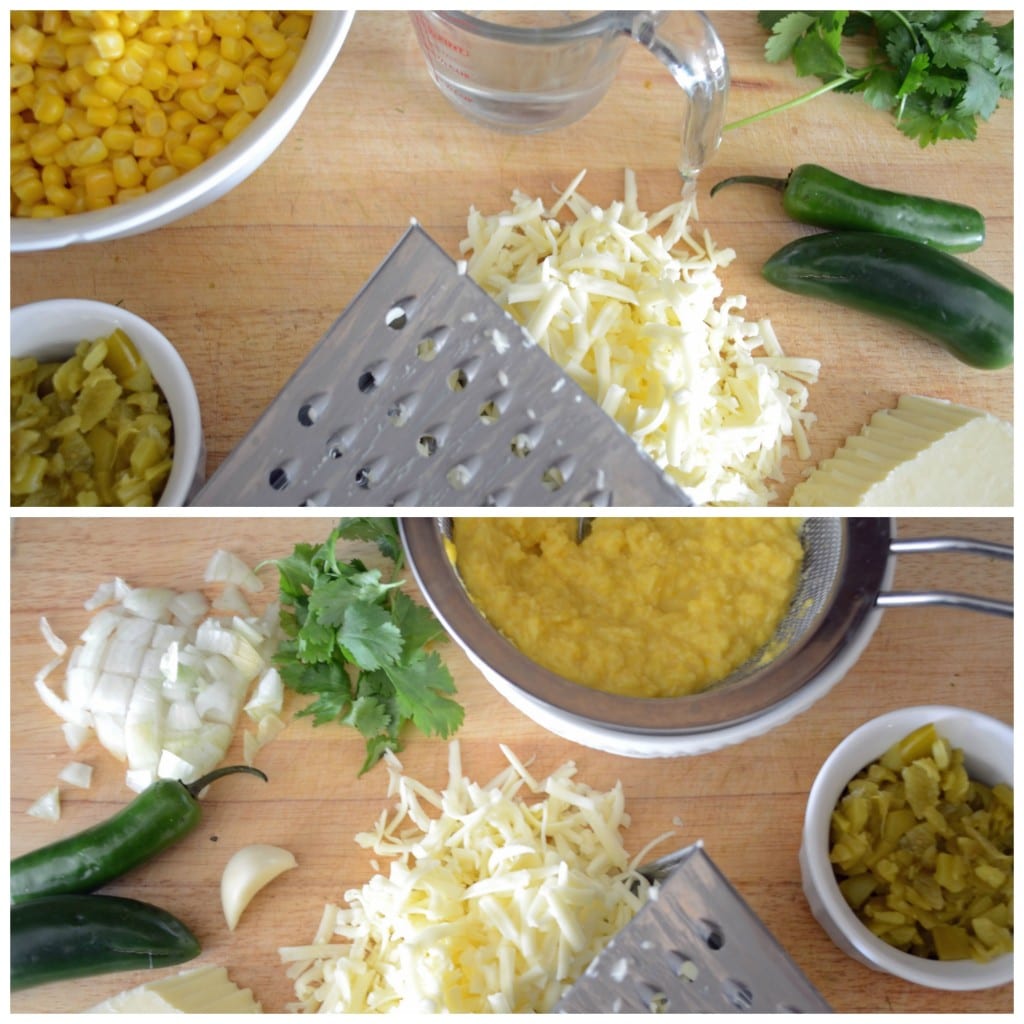 Other New Year's Eves I have spent too stressed out about everything going as planned, which led me to be super irritable and drink waaaaayyyyy too much and most likely end up in some sort of dumb argument with Mike by the end of the night. Not my proudest moments.
So as much as I would love to be getting all gussied up and bragging to you about some awesome eventful evening we have planned, it is probably for the best that I am parking my butt at home. Plus it is just too dang cold out!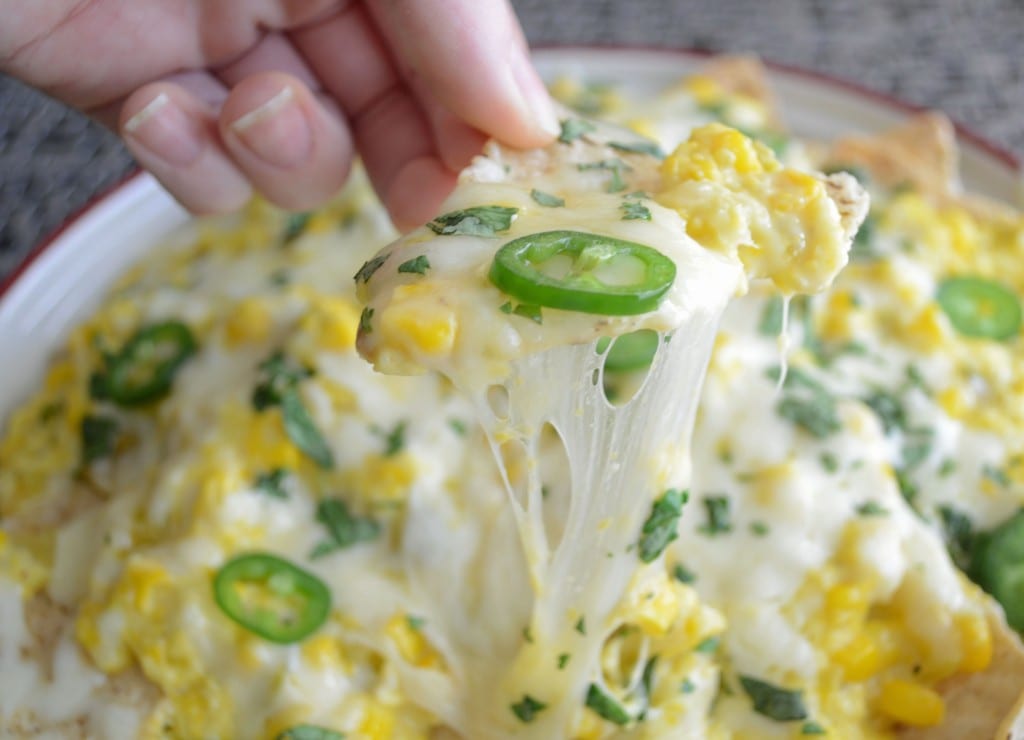 Like I stated earlier, we will be surrounded by way too many appetizers. Mike came up with an idea for a night of beer and cheese pairings. So, we will be eating tons of cheesy things, dips, and eggrolls tonight. The cheesiest thing I am most excited about is this nacho creation. If you have been reading this blog for any stretch of time, you know how I looooooove my nachos.
Oooo! This just gave me my menu idea for next New Year's Eve! Instead of a beer and cheese pairing night, we should do a nacho and beer pairing night!!! All are welcome. Wear your best pair of stretchy sweatpants!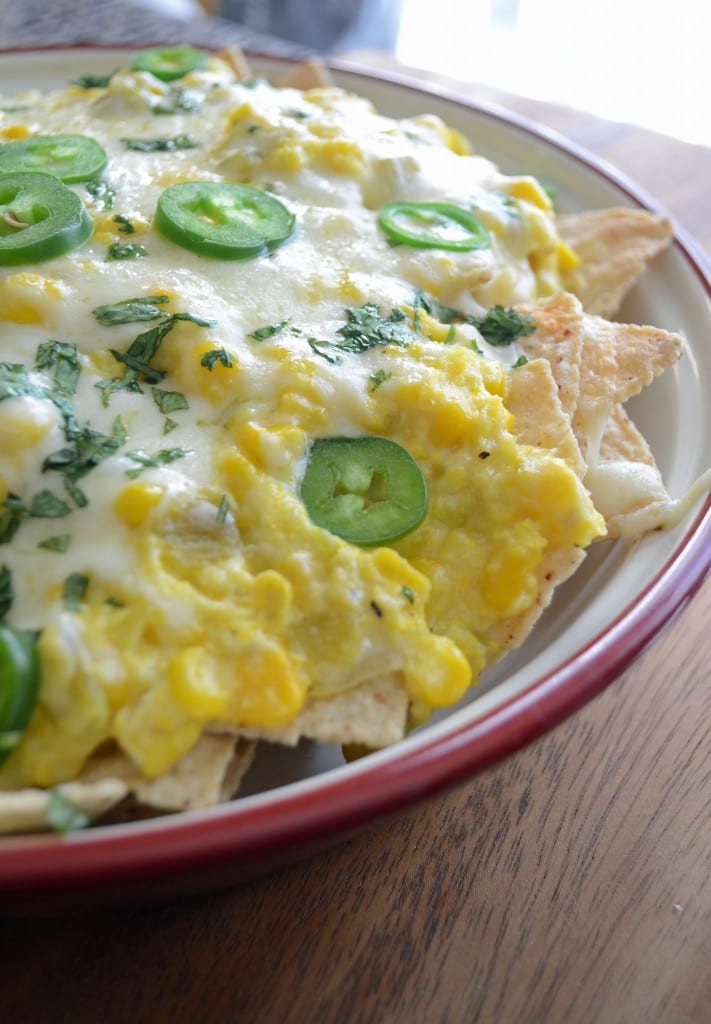 Happy New Year and no matter what you do, be smart and safe! Ugh, I'm such a mom. Hahaha!
Sweet Corn Queso Fundido Nachos
Ingredients
1

lb.

Frozen Sweet Corn Kernels

thawed

½

Cup

Water

2

Tablespoons

Olive Oil

4

Ounces

Canned Green Chiles

rinsed and drained

¼

Cup

Diced Onion

1

Clove

Garlic

grated

Salt and Pepper to taste

½

lb.

Monterey Jack/Pepper Jack Cheese

shredded

Tortilla Chips

about 1 bag

Fresh Chopped Cilantro and Sliced Jalapenos for garnish
Instructions
Add the thawed sweet corn and water to a blender or food processor. Puree until smooth.

Heat the olive oil in a medium skillet over medium/low heat for a minute. Add the onion and cook until translucent. Add the garlic and sauté for one minute. Add the pureed corn mixture to the skillet; stir to combine all the ingredients and sauté for five minutes until heated through.

Add the cheese to the skillet, mix until all the cheese melts. Season with salt and pepper to taste.

Turn the oven's broiler on high.

Add the tortilla chips to a heatproof dish. Layer the corn and cheese mixture throughout the chips, leaving enough to coat the top of the chips. Place the dish in the oven, leave the oven door cracked open so you don't burn the nachos. Keep the nachos under the broiler for about ten minutes, until the cheese and corn mixture becomes slightly golden and bubbly.

Top with cilantro and jalapenos and then serve immediately.