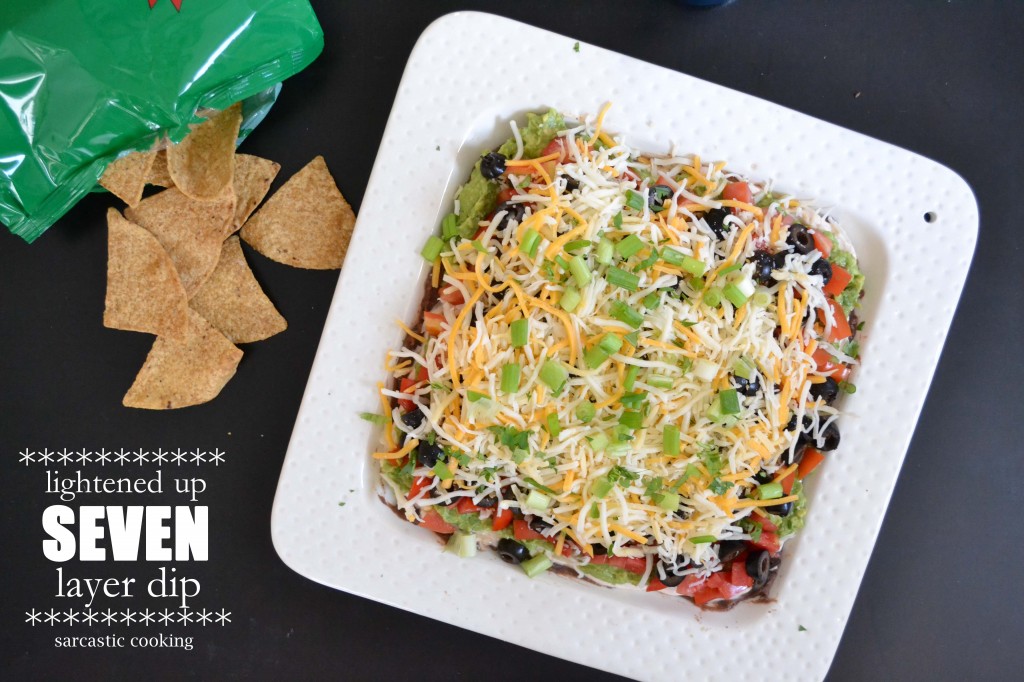 Ladies, ladies, ladies! Football season is upon us all! It is time for us to unite, seek refuge from all the yelling, and find comfort in game day foods.
Let's be honest. We could most likely put anything in front of our significant others and they would devour it without even the slightest glance away from the TV screen.
But, that's not how we roll, right?!?!?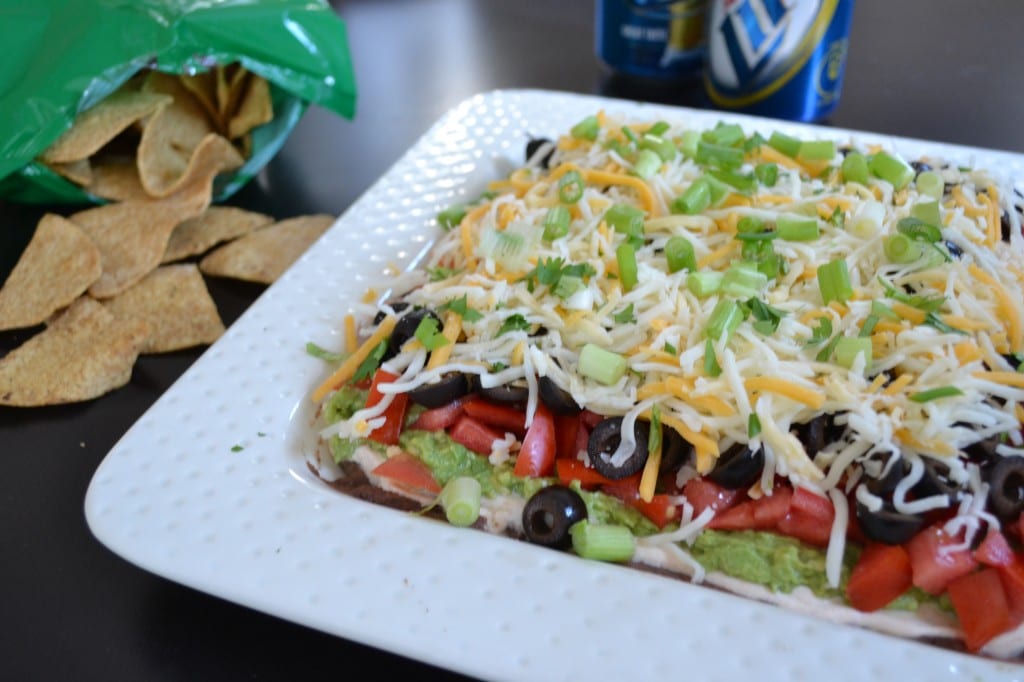 We are in it for the glory of the food, not the glory of whatever team is losing/winning. Start off with some mini White Castle burgers (which are homemade and not actually from White Castle), next move on to something buffalo, then on to a seven layer dip to get them up and moving, and finally put the team rivalries to rest with an amazing dessert.
Like I said earlier, ladies, we are in this together! Football season is a long season. We have to keep a united front all the way through February. We need to balance old favorites with tweaked healthy versions of the classic football food, like this "healthy" version of the seven layer dip.
Are you with me ladies?
I said… ARE YOU WITH ME? Then let's goooooo!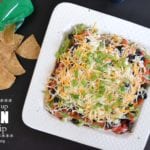 Lightened Up Seven Layer Dip
Ingredients
1

Cup

Refried Black Beans

1

Cup

0% Fat Plain Greek Yogurt

2

Tablespoons

Taco Seasoning

3

Avocados

2

Tablespoons

Lime Juice

Dash Salt and Pepper

3

Tomatoes

seeded and diced

1

Cup

Sliced Black Olives

2

Cups

Shredded Low-Fat Mexican Cheese Blend

¼

Cup

Chopped Green Onion

1

Teaspoon

Chopped Fresh Cilantro

A Bag of Baked/Slightly Salted Tortilla Chips
Instructions
Start the dip with a layer of the canned refried black beans. Spread an even layer on the bottom of a platter.

In a medium bowl, mix together the Greek yogurt and taco seasoning. Use a rubber spatula to spread an even layer on top of the bean layer.

Next, remove the pit and skin from three avocados. Spoon the flesh into a medium mixing bowl. Add the lime juice, salt, and pepper to the avocado. Use a fork to mash the avocado until smooth. Then spread that layer, using a rubber spatula, evenly over the taco layer.

Seed and dice three large tomatoes, and then spread them evenly across the avocado layer.

Next, top with the black olives.

The next layer is the low-fat shredded cheese.

Next, the green onion.

Finally, (optional) the fresh cilantro.

Serve right away. The avocado will start to brown after several hours.