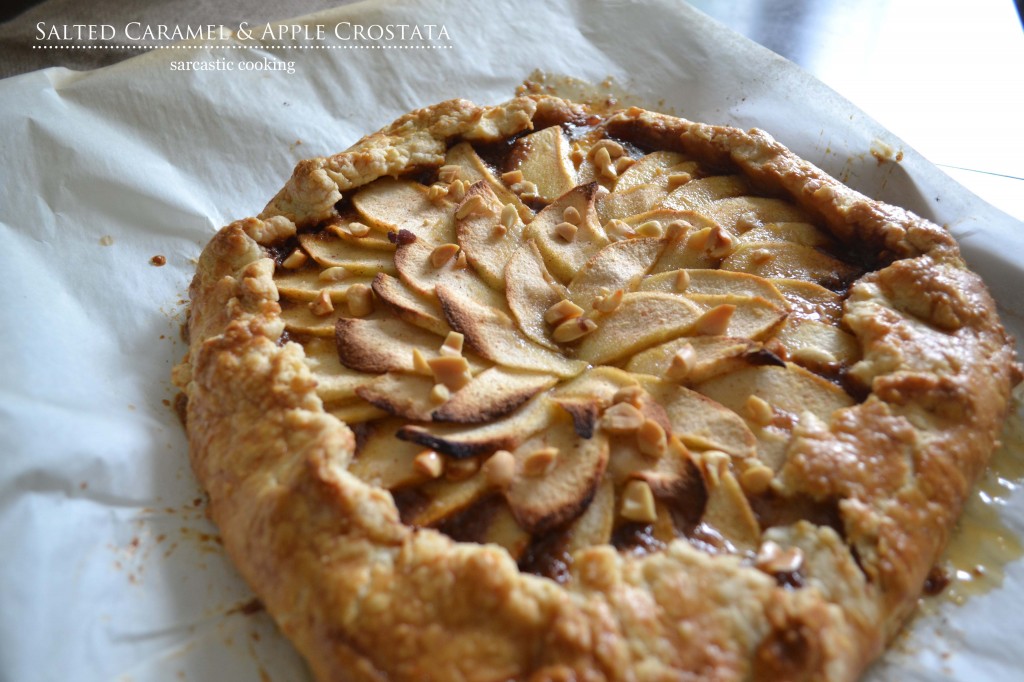 Today has the feeling of a Monday. I love a good long weekend like the next person. My weekend was filled with TV, couch lounging, organizing, testing out some fall inspired recipes, and making sure Mike crosses a lot of stuff off of my to-do list for him.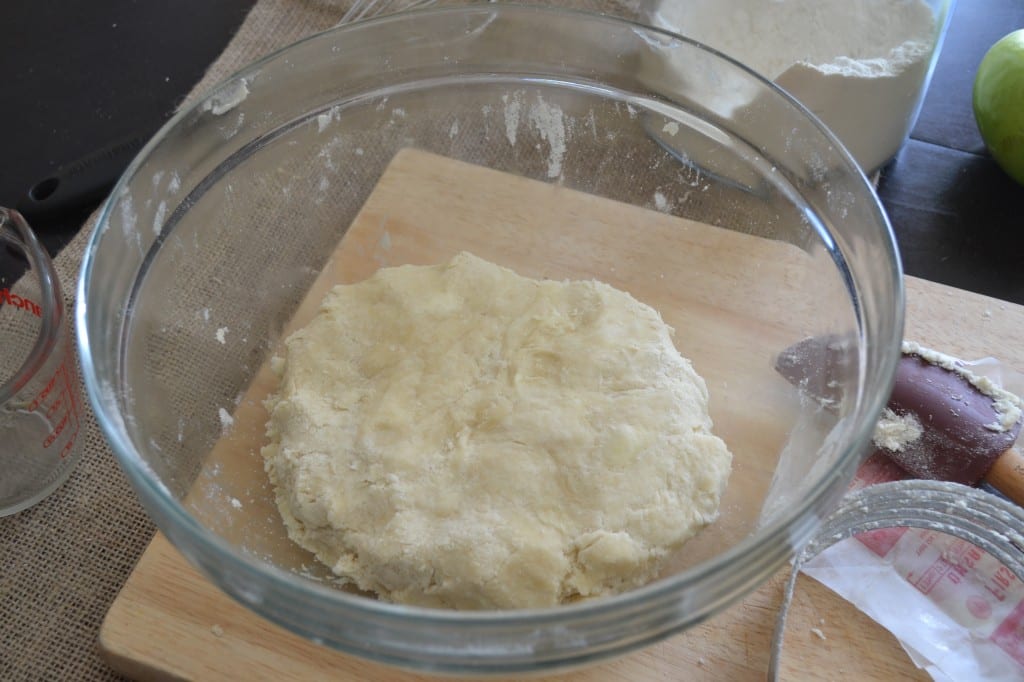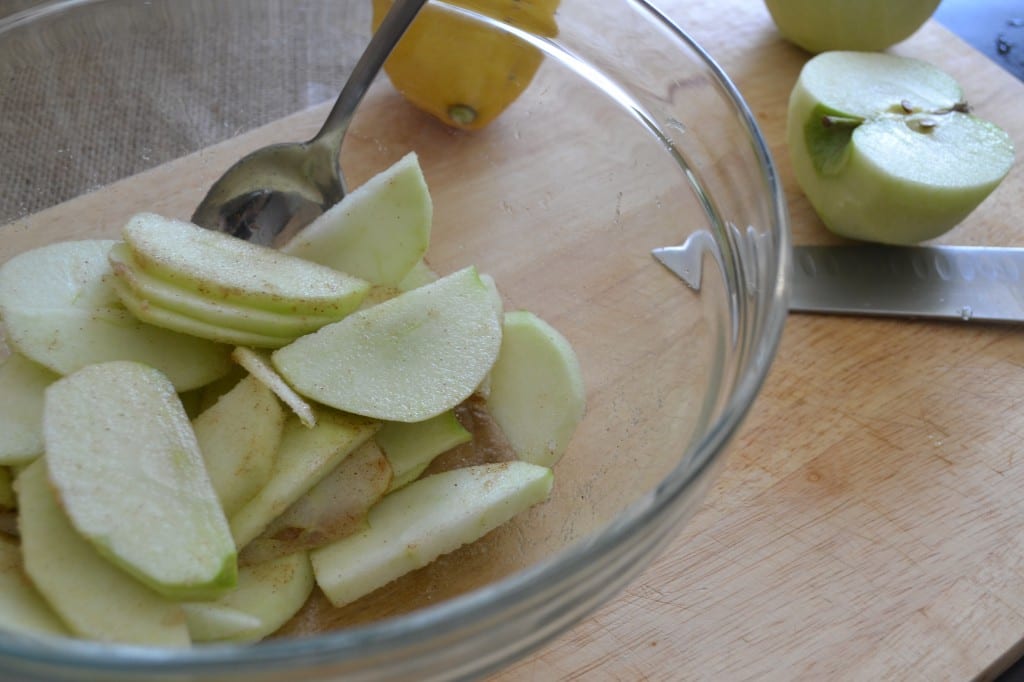 Overall, it was a fun and productive weekend filled with a lot of caloric intake.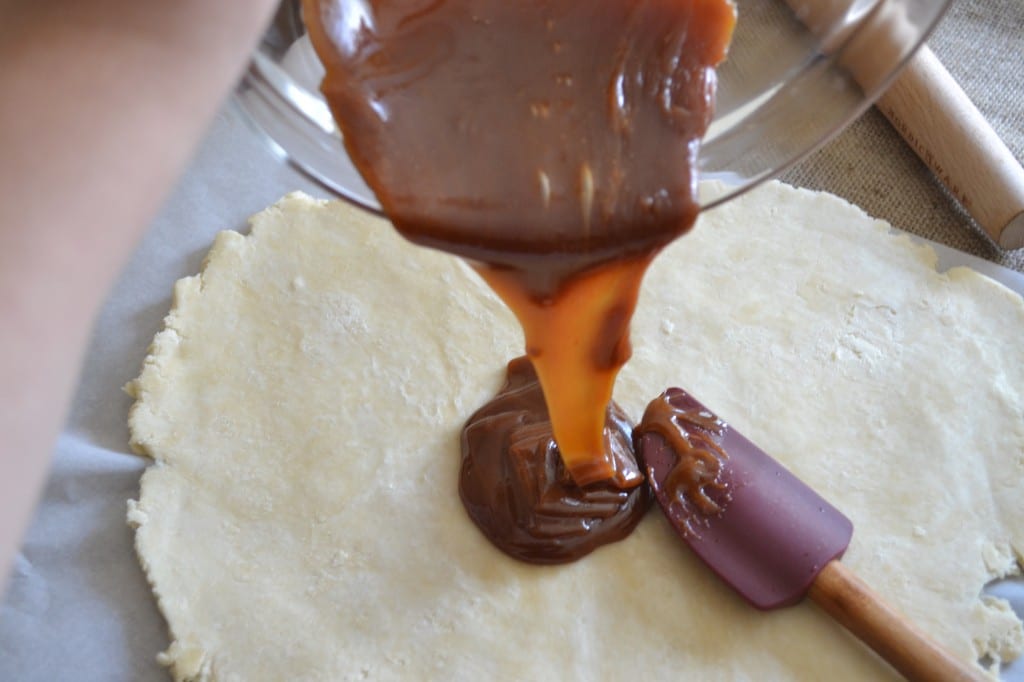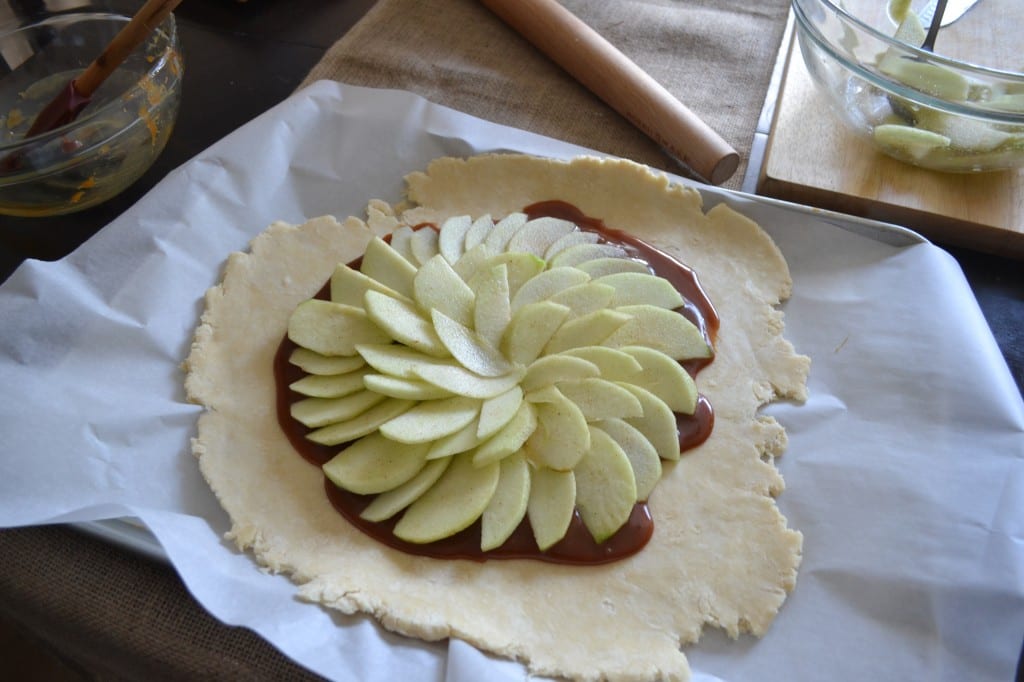 The only hiccup was last night felt like a Sunday. I definitely had a case of the Sunday night blues. Except it wasn't Sunday. Excuse me while I get my bearings together over another giant, warm slice of this salted caramel and apple crostada.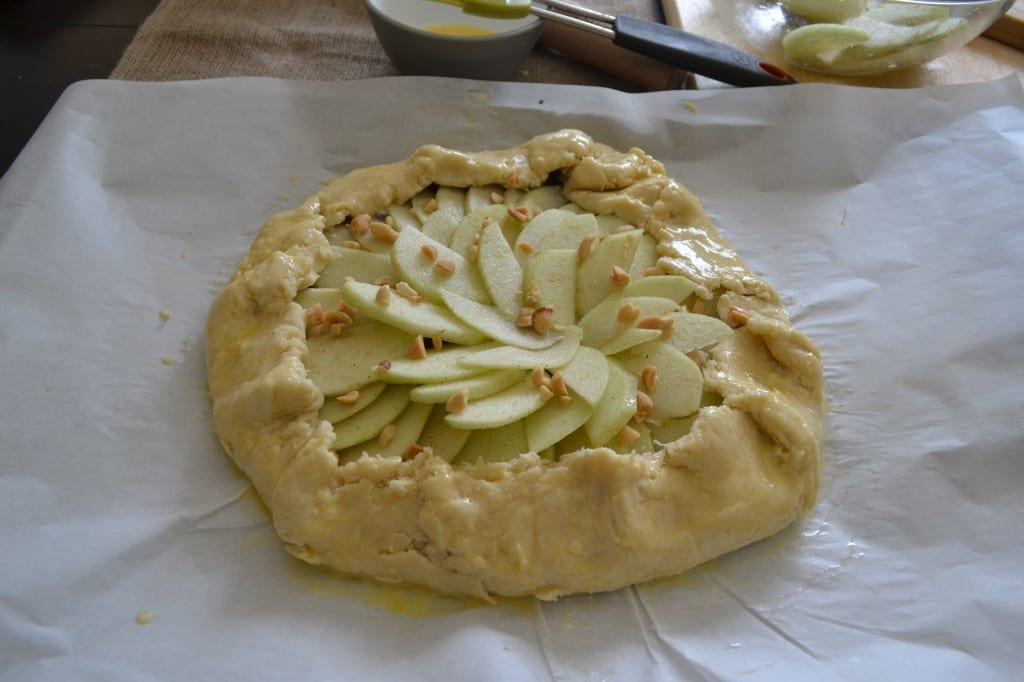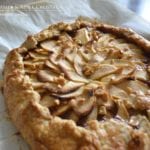 Salted Caramel & Apple Crostata
Prep Time
1
hour
15
minutes
Total Time
2
hours
15
minutes
Ingredients
For the Crust:

2 ½

Cups

All Purpose Flour

1

Teaspoon

Salt

1

Teaspoon

Sugar

1

Cup

Cold Unsalted Butter

1

Egg

beaten

¼ - ½

Cup

Cold Water

For the Salted Caramel:

1/2

cup

granulated sugar

2

tablespoons

water

2

tablespoons

light corn syrup

1/3

cup

heavy cream

2

tablespoons

unsalted butter

1/2

teaspoon

sea salt

For the Apple Filling:

1

Tablespoon

Sugar

Pinch

of Cinnamon

2

Tablespoons

Lemon Juice

3

Granny Smith Apples

peeled and thinly sliced

¼

Cup

Chopped Peanuts

optional
Instructions
Start by making the dough. In a large bowl, whisk together the flour, salt, and sugar.

Cut the cold butter into cubes. In a food processor or using a pastry blender, combine the butter with the dough until the butter is about the size of an oat.

Add the water, ¼ of a cup at a time, until it starts to hold. Work the dough together with your hands or with the use of the food processor.

Turn the dough out onto a piece of plastic wrap. Form the dough into a flat disc, wrap tightly in plastic wrap, and then refrigerate for at least an hour.

While the dough chills, make the caramel. To make the caramel, add sugar, water, and corn syrup to a medium saucepan. Bring to a boil over medium heat, stirring once or twice. Bring to a boil and allow to brown.

Once sugar has browned to a medium amber color, remove from heat and immediately add heavy cream and butter. Mixture will boil and foam. Stir well.

Add salt and stir well to incorporate. Place in a bowl off to the side to cool.

Preheat the oven to 375 degrees F.

In a medium bowl, combine the sliced apples, lemon juice, sugar, and cinnamon. Toss a few times to evenly coat all apple slices.

At this time the dough should be ready to be rolled out. Remove the dough from the refrigerator and from the plastic wrap. Roll dough out to a 1/8" thick, 16" circle on a floured work surface. Transfer dough to a large baking sheet lined with parchment paper.

Pour the caramel into the center of the dough. Spread the caramel over the dough leaving a 2" border.

Arrange apples over caramel. Sprinkle peanuts on top, if using.

Fold the edges of the border up towards the center, to form a crust. Brush the edges with beaten egg.

Bake crostata in the oven for one hour. When crostata is completely baked, remove from oven, cool on baking sheet for ten minutes, and then transfer to wire rack to finish cooling completely.