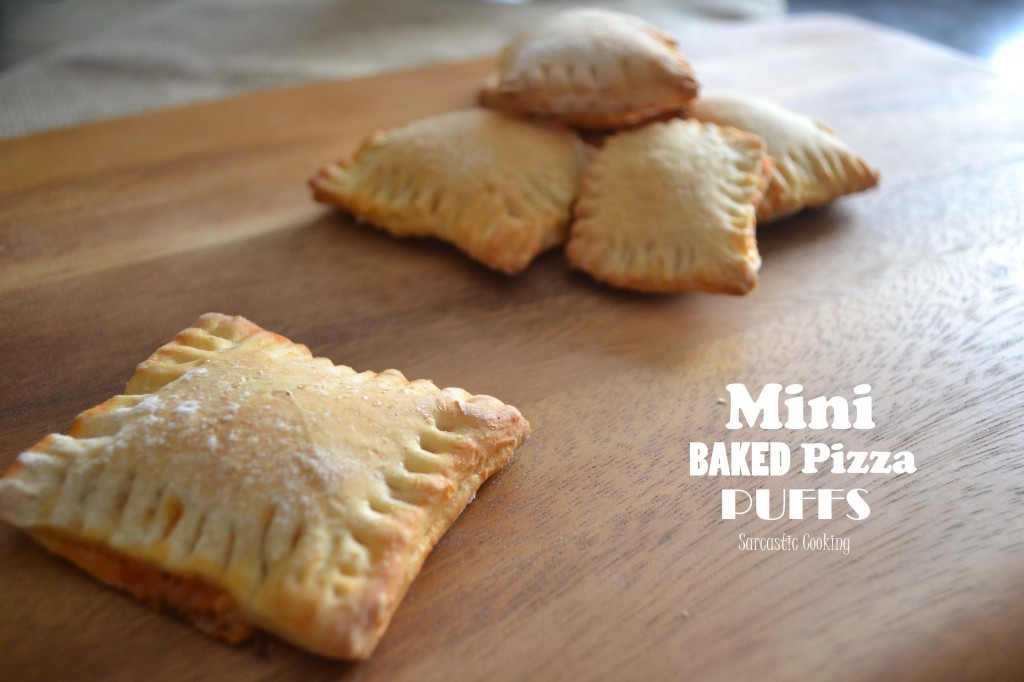 Another added bonus to the holiday season is getting to see friends we haven't seen in quite some time. One of Mike's best friends lives in Washington D.C. He normally comes in for Thanksgiving. Whenever he and Mike get together, shenanigans ensue.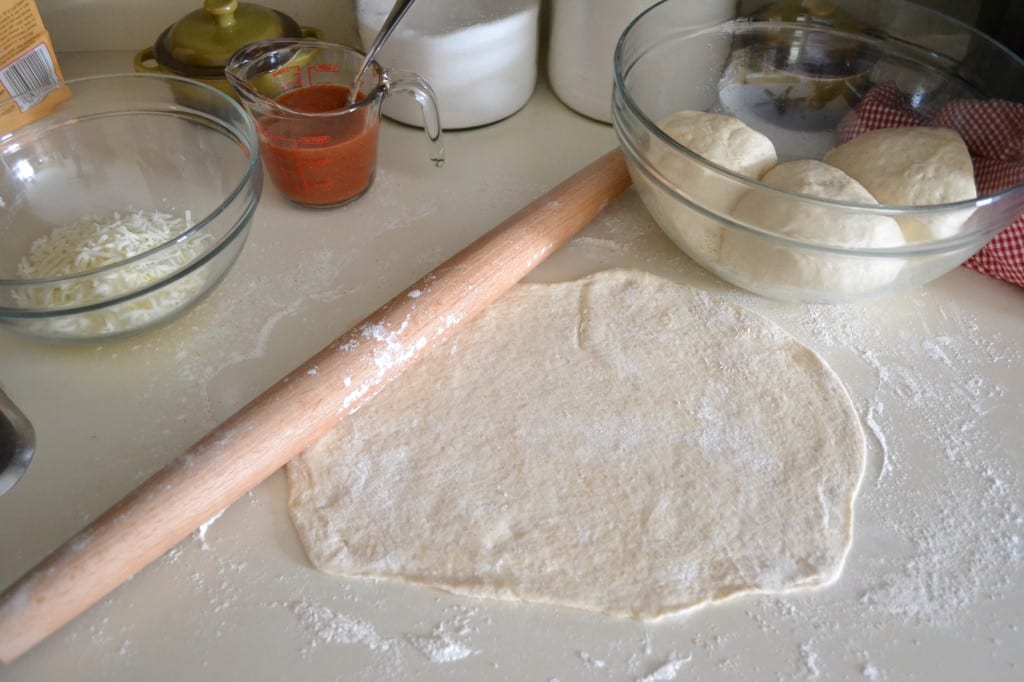 Most often these shenanigan filled nights end with late night snacks, such as Totino's pizza rolls. These guys love their pizza rolls. They love them even though the molten cheese and sauce burns their mouths because they can't wait two minutes for the rolls to cool before chowing down…sigh.  Buncha fools!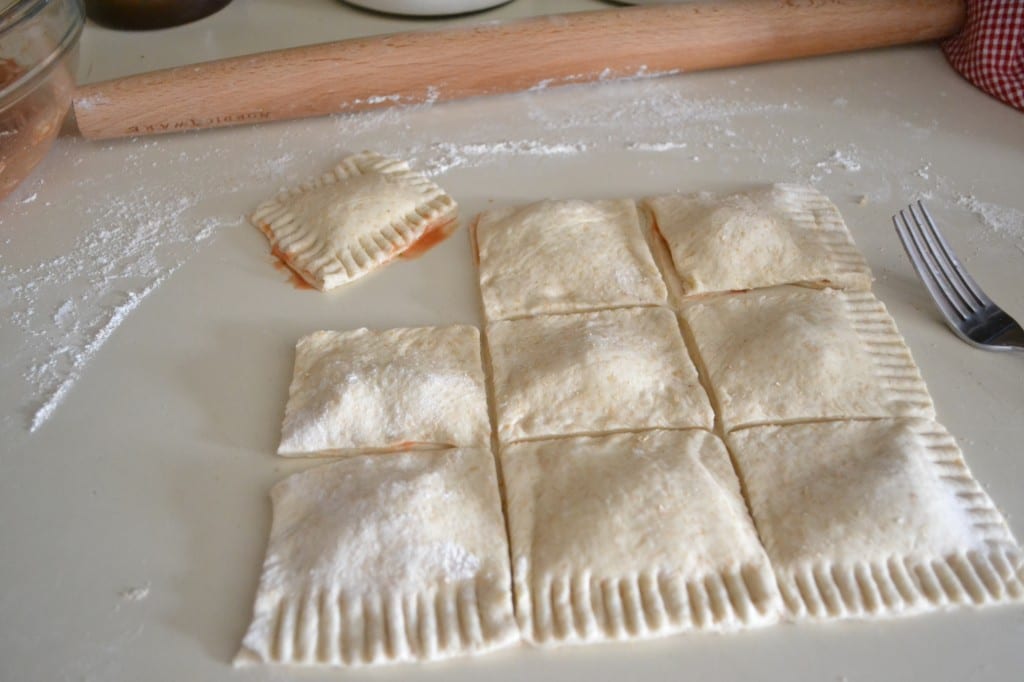 Over this Thanksgiving, I set out to make a better version. However, instead of rolls, they turned out to be more of a puff. I blame my poor fork crimping of the edges. Nonetheless, they are delicious. Also, they can be frozen for up to a month and make great gifts for the pizza roll lover you know.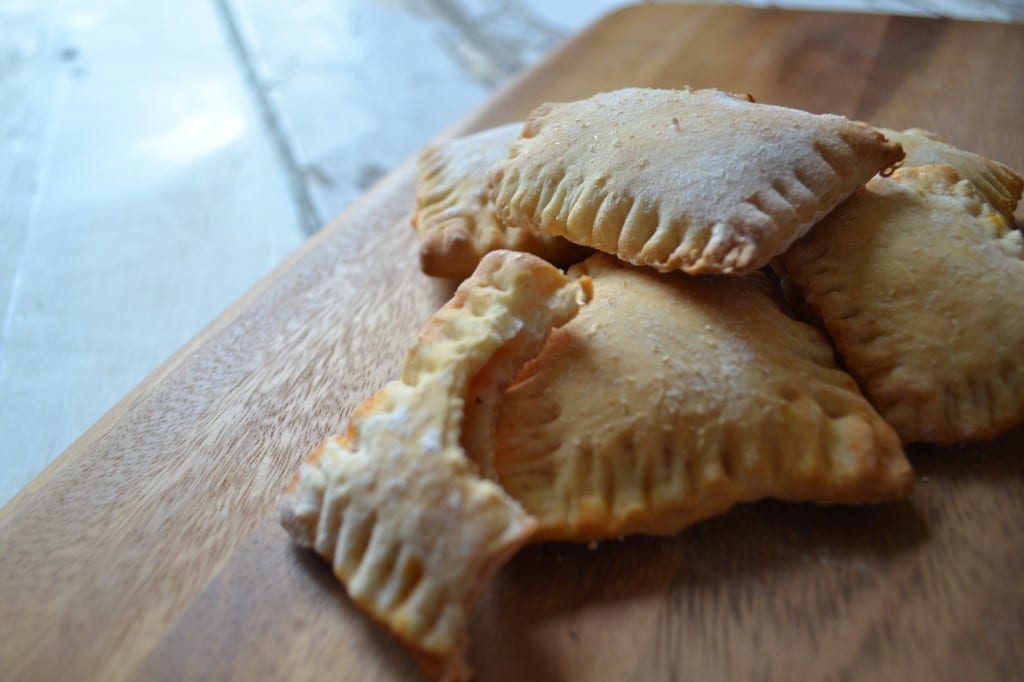 But, let's say you forget to give said pizza puffs to the person you made these for in the first place, then you end up with a little bonus snacky-poo!
Mini Baked Pizza Puffs
Author:
Prep time:
Cook time:
Total time:
Serves:
Makes 24 – 30 Puffs
Ingredients
Pizza Dough/Store-bought Premade Pizza Dough
1 Cup Shredded Mozzarella Cheese
1/3 Cup Marinara Sauce
¼ Cup Chopped Pepperoni/ Defrosted and Drained Frozen Chopped Spinach
Instructions
Make pizza dough an hour or two ahead of time or use premade dough.
Preheat oven to 450 degrees F.
Take ¼ of pizza dough and roll out on a floured surface until ¼ inch thick.
In a small bowl, mix together the cheese, sauce, and spinach or pepperoni.
Take ¾ tablespoons of sauce and cheese mixture and place eight to twelve dollops on to half of the dough. Fold the other half of the dough over the sauce and cheese. Lightly press the air out of the pockets and seal the area around the sauce and cheese. Use a knife to cut small squares around each spot of cheese and sauce. Using a fork, crimp the edges of the dough together. Continue this process until all the dough is used.
Place finished puffs on a large baking sheet dusted with flour. Bake for 12 -15 minutes until golden brown. Bake in batches until all puffs are done. Serve ASAP or freeze in a plastic bag for up to a month. Reheat in the oven at 350 degrees F until hot.
If you plan on making your own dough, I used my thin and crispy pizza dough recipe.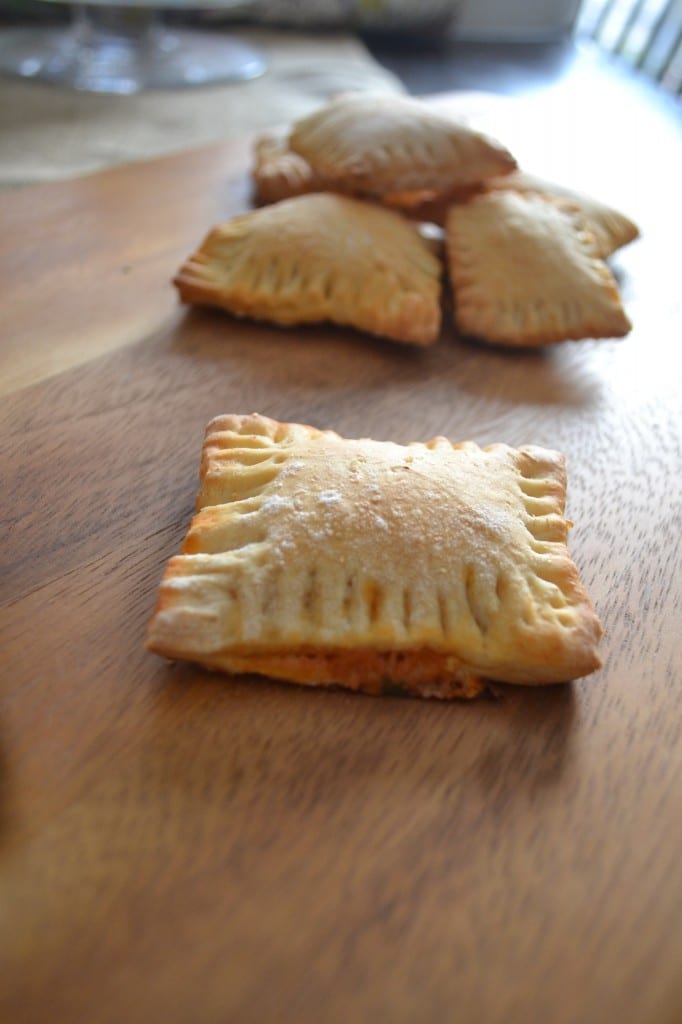 Related posts: