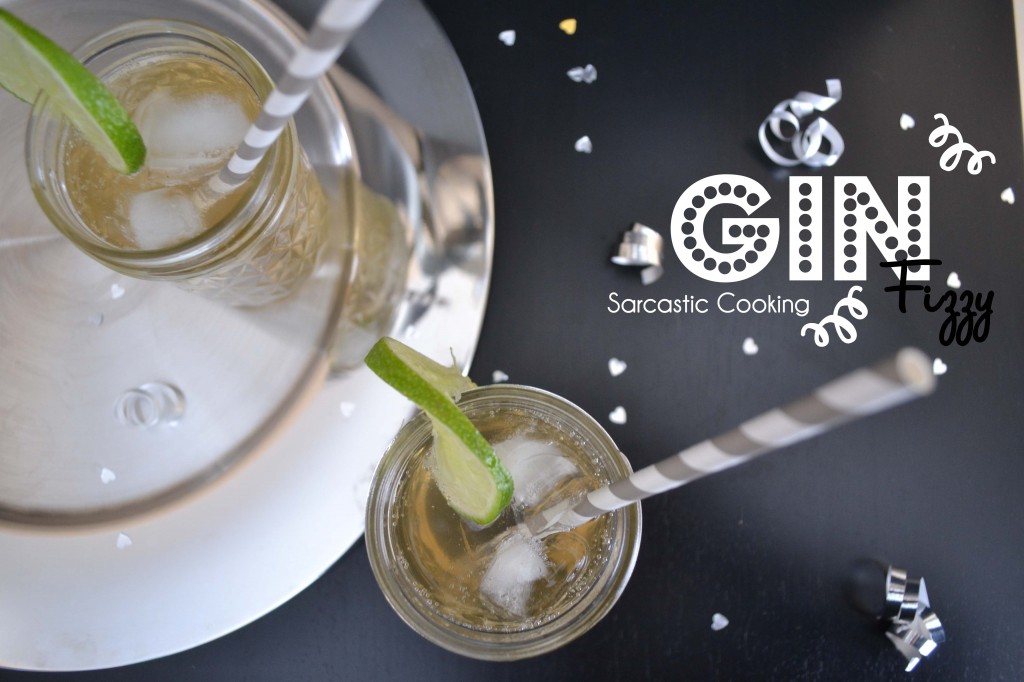 Those who know me well know that I have a terrible track record with New Year's Eve. It most likely has to do with all the planning that starts back even before Christmas. Right after Thanksgiving people start asking about New Year's plans. What are we doing? Where are we going? What am I wearing? AAAAHHHHH! Even thinking about it now is causing me stress.
And then on top of the culmination of stressful planning, throw in lots of bubbly booze and cocktails, and we have trouble. Lots of booze causes me to, what Kanye West calls, "suffer from realness." Others may say I am just more prone to put my big ol' size nine right in my mouth.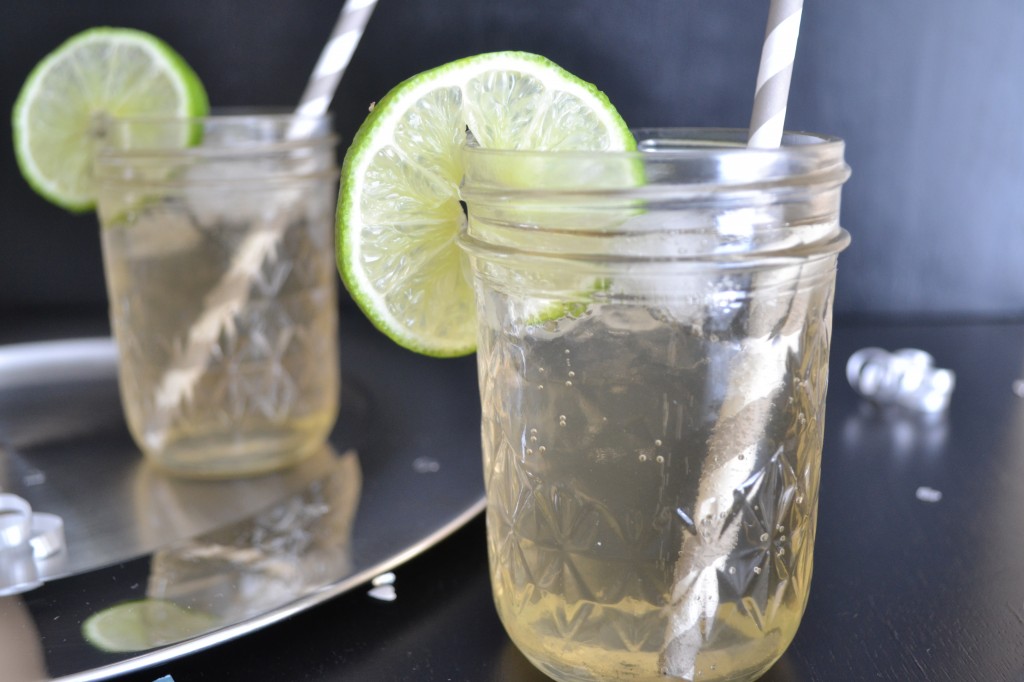 So, to avoid any of these issues this year (hopefully) Mike and I are parking our boo-tays at home and playing it safe.
I may be imbibing in a few of these gin fizzies. I love all the ginger in this cocktail. The bubbles are a plus too—so New Year's Eve!
If you are hosting a shindig at your place, you can whip up this simple syrup the day before and let guests play around and make their own concoctions. It is an easy addition to spice up the normal bar repertoire.
This gingery gin fizzy also plays well with heavy appetizers. It cuts through the fat in the classy pigs in a blanket and would also go well with a nice warm spinach artichoke dip.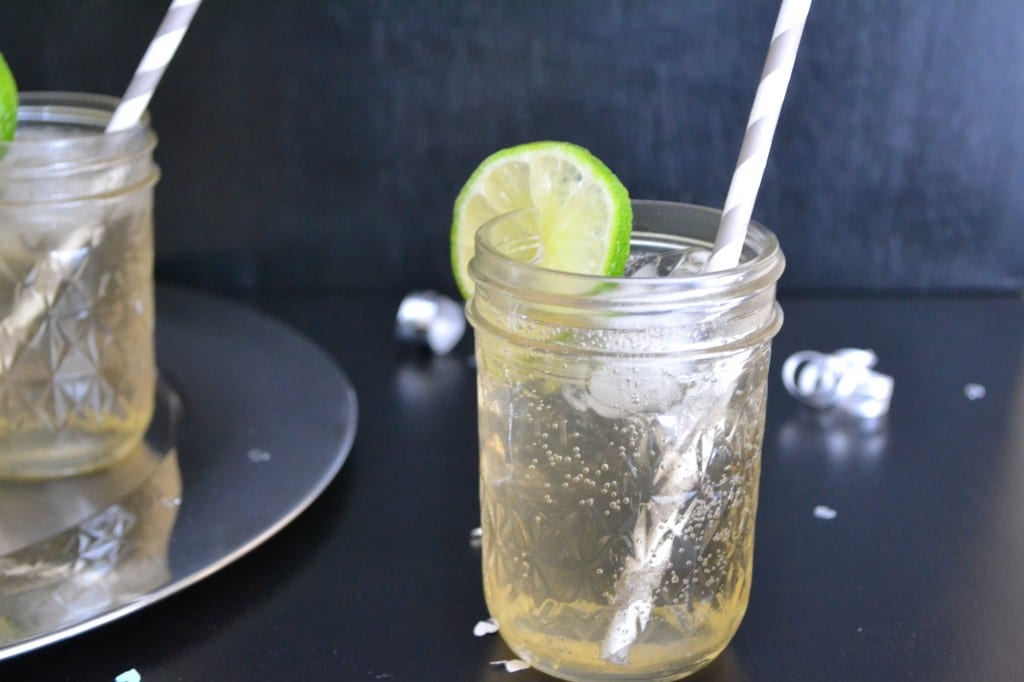 I hope the stress of this evening is not getting to you guys! If it is, do as I do. Plan on sitting on your butt at home, making fancy cocktails, making some fancy apps, and enjoying them while wearing your favorite pajamas.
Gin Fizzy
Author:
Prep time:
Cook time:
Total time:
Ingredients
For the Ginger-Lime Simple Syrup:
½ Cup Granulated Sugar
2 Tablespoons Water
1 Tablespoon Lime Juice
1 Teaspoon Fresh Grated Ginger
……………………..
For the Cocktail:
1 Ounce Ginger-Lime Simple Syrup
3 Ounces Gin
16 Ounces Ginger Ale
Ice Cubes
Lime Slices for Garnish
Instructions
To make the simple syrup, combine sugar, water, lime juice, and ginger in a small saucepan. Bring to a simmer while whisking. Simmer for four minutes. Strain mixture and cool.
To make one cocktail, pour one ounce gin and one ounce simple syrup in the bottom of a glass. Stir well to combine. Add a few ice cubes. Pour in ginger ale and stir. Garnish with lime slice and a straw.
I will be back with another party pleasing beverage for you guys tomorrow!
Related posts: