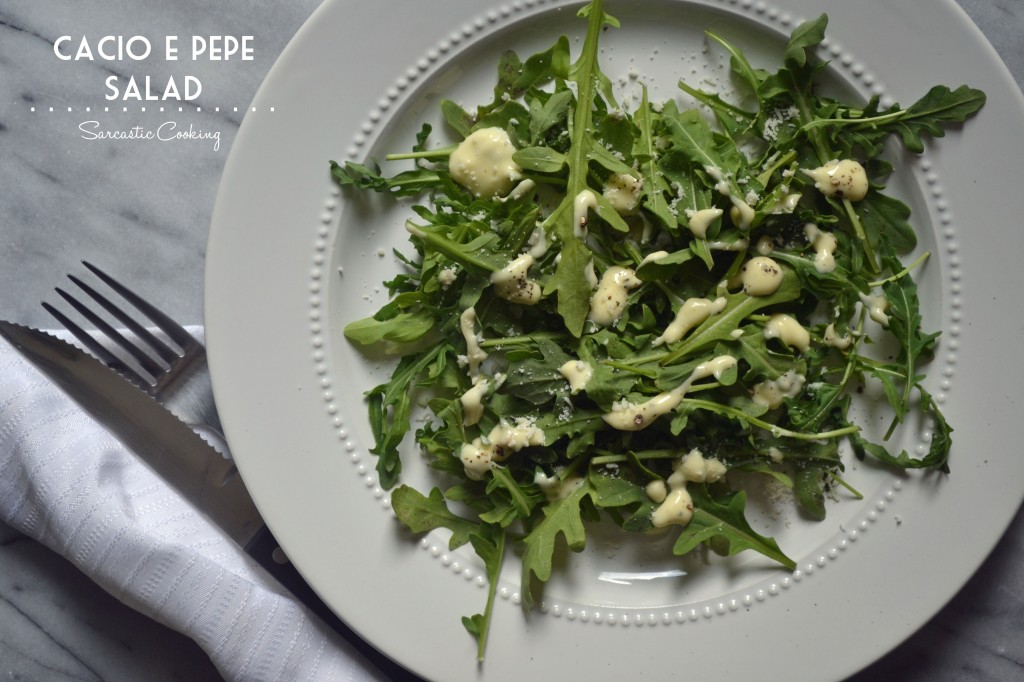 You may be asking yourself, "What does that mean?" Well, cacio e pepe is a fancy Italian way of saying "cheese and pepper." And as usual, the English language finds a way to makes things sound less impressive. Think about it.
For example, the Mexican dish Carne Asada literally translates to grilled meat. Totally loses its flair once it becomes English. What English words do we have that sound cooler than any other language? I seriously could not think of any.
All I know is titling this recipe "cheese and pepper arugula salad" sounded so boring and I just couldn't do it. Granted, there isn't much to this salad. But the components are stars and do make the simple arugula salad shine. So next time you are in the mood for a salad that sounds way fancier than it is… Boom! I got you covered!
Cacio e Pepe Salad
Author:
Prep time:
Total time:
Serves:
Makes about 1 cup dressing
Ingredients
1 Egg Yolk
3 Tablespoons Low-Fat Buttermilk
1 Garlic Clove, grated
½ Cup Olive Oil
3 Tablespoons Finely Grated Parmesan Cheese, plus more for salad
¾ Teaspoon Coarsely Ground Black Peppercorns
1 Cup Arugula for each salad serving
Instructions
Add yolk, buttermilk, and garlic to a food processor. Puree until combined.
With the food processor on low, stream in olive oil. Puree until smooth. Add pepper and cheese and process another few seconds to combine.
Serve a few teaspoons of dressing over a bed of arugula with extra cheese and cracked black pepper.
Dressing recipe adapted from Food & Wine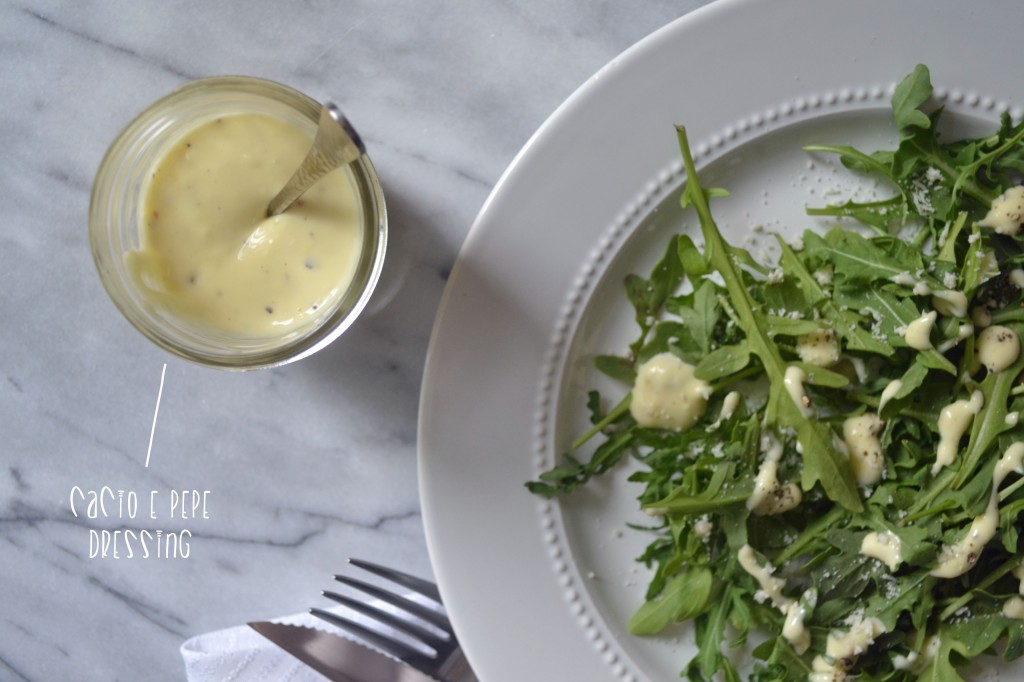 Related posts: