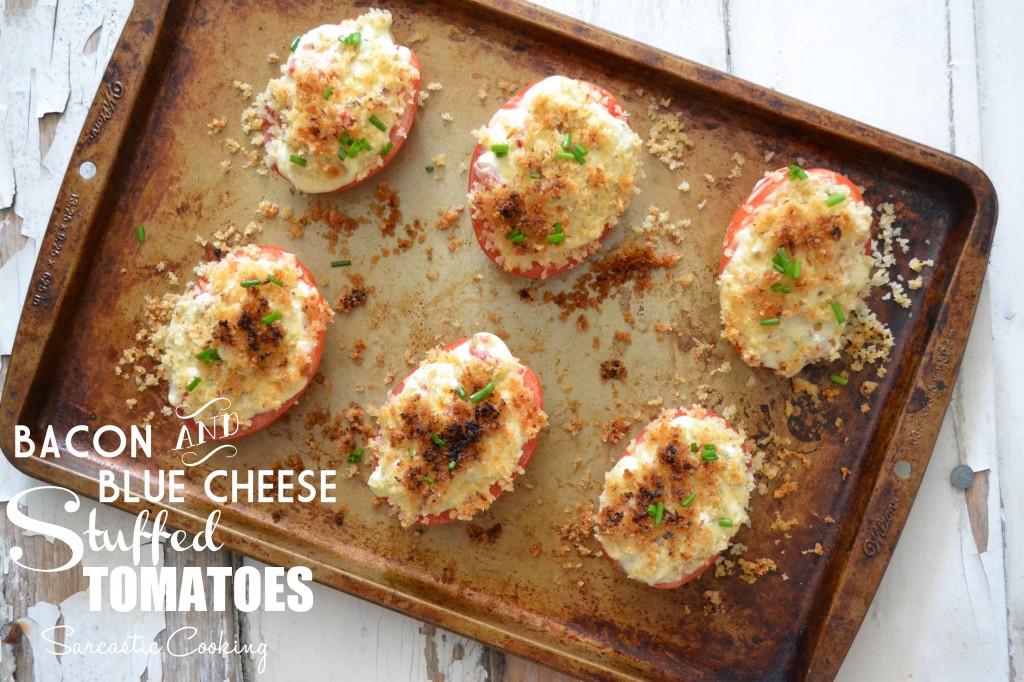 "It's the most wonderful time of the year…"
No, I am not referencing the Target commercial about back to school shopping. In fact, that topic around here is like the equivalent of saying the name Voldemort out loud at Hogwarts. I am married to a high school teacher, and the back to school thing is something you do not bring up unless you want your significant other to go into a deep dark depression followed by a slight panic attack/freak out.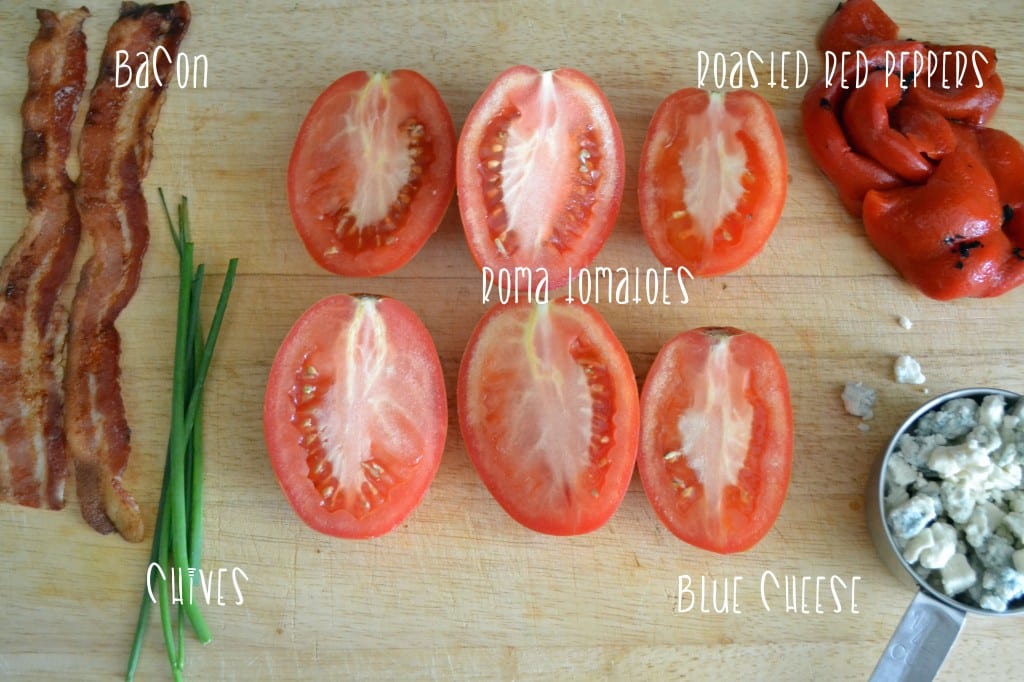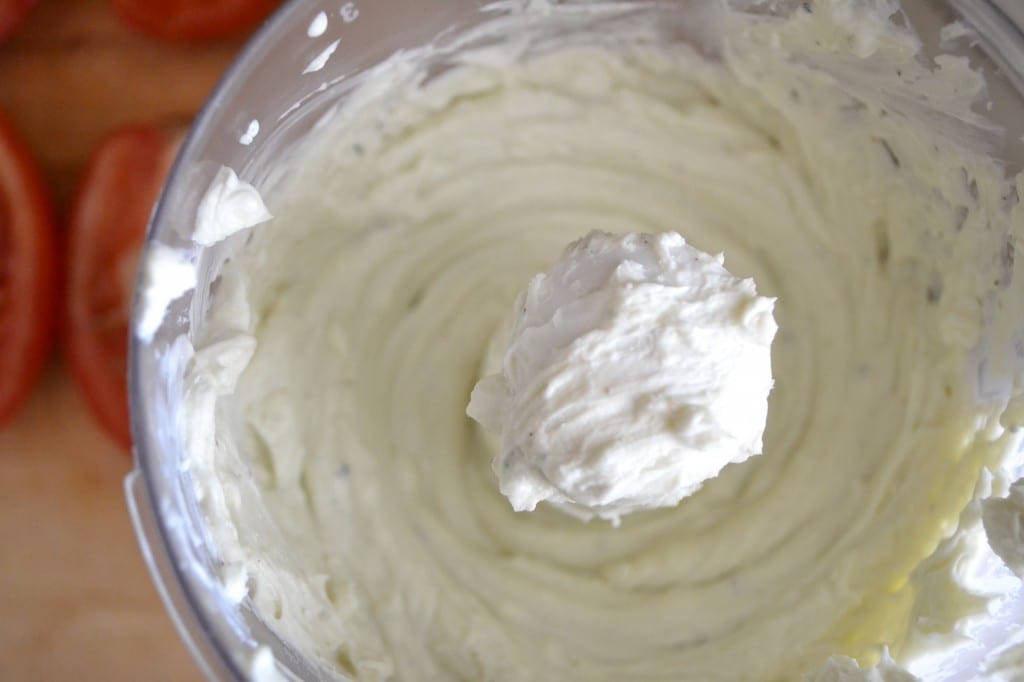 No, of course I am talking about tomato season!
I love tomatoes. The other day I was at my parent's house looking through their garden. I was practically drooling looking at all the little green cherry tomatoes and heirloom tomatoes just waiting to ripen. They are just begging to go in salads, be dipped in ranch, or to be turned into tomato sauce. Oh man! I cannot wait!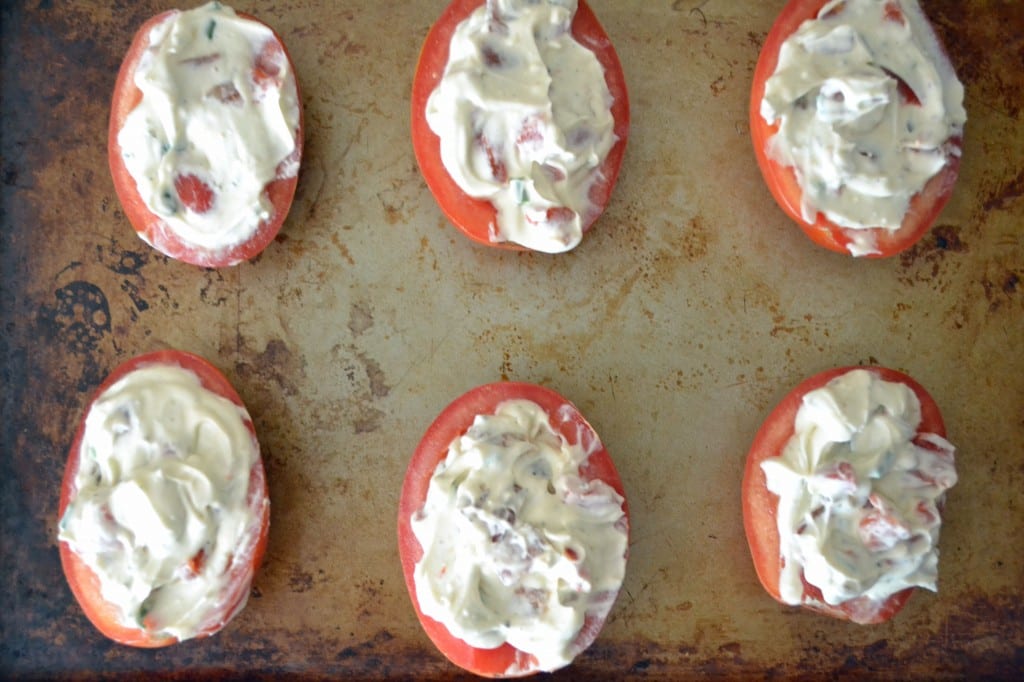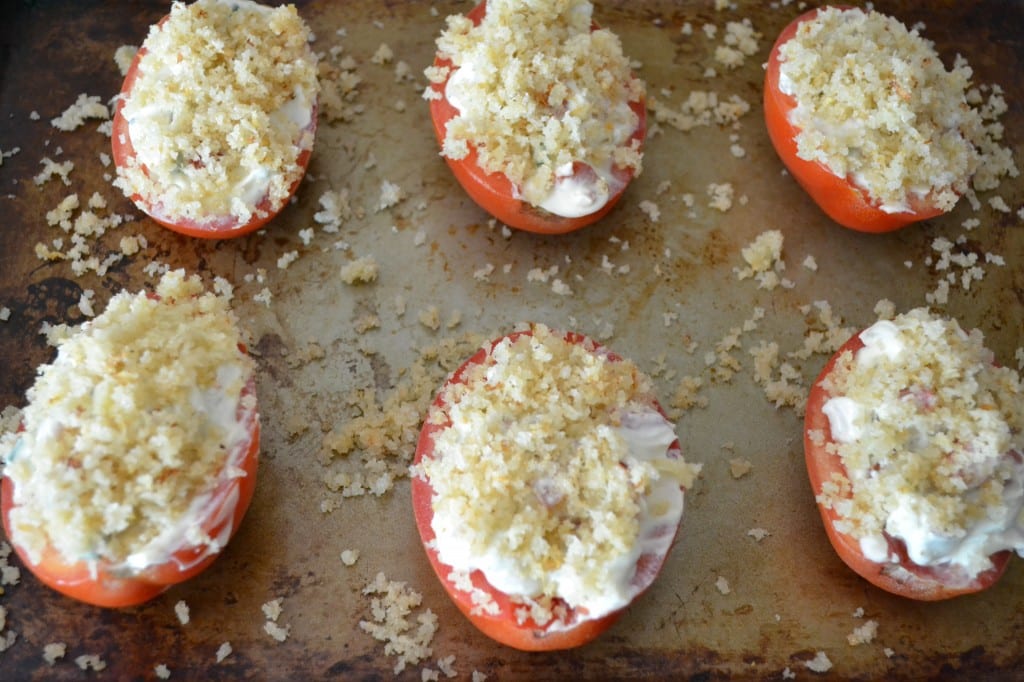 So, if this is my favorite time of the year, you know that it is Mike's least favorite time of the year. But, I think I have him in the palm of my hand, thanks to my good friend cream cheese! He is so close to eating a straight up raw tomato. Well, maybe not, but baby steps folks. He ate half of a tomato stuffed with bacon, blue cheese, cream cheese, and roasted red peppers. He said it reminded him of a twice baked potato. How? I have no idea. He doesn't have the best palate. Like I said, baby steps.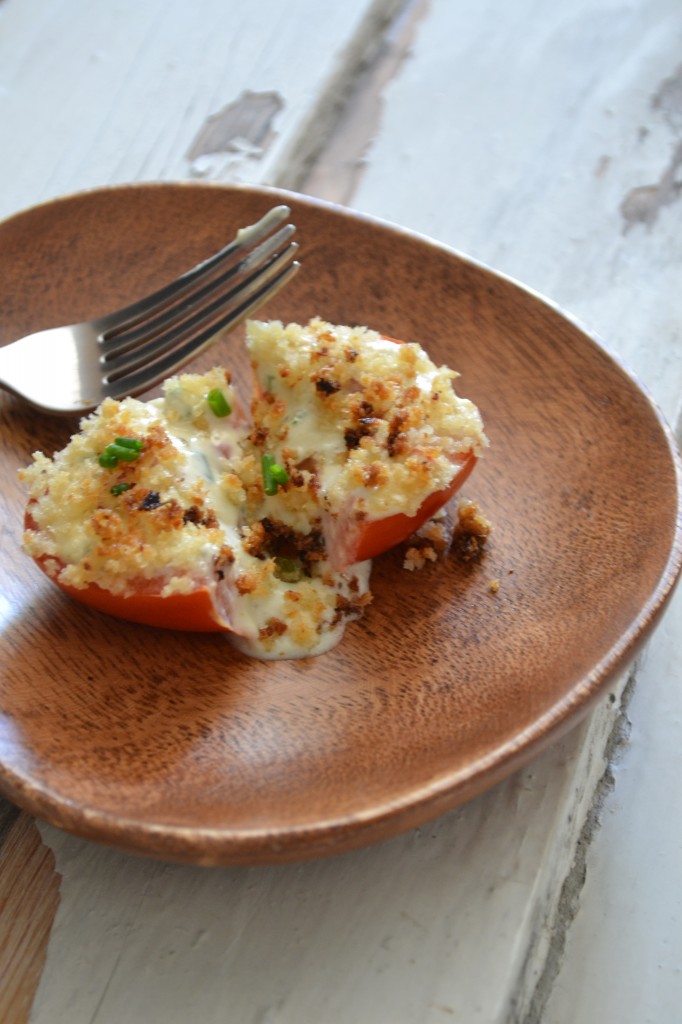 These tomatoes would be a great appetizer or side dish. They take no time at all and have no tomato guts, which as you all know is the bane of a tomato hater's existence. So, give it a try and enjoy my favorite time of year, tomato season!
Bacon and Blue Cheese Stuffed Tomatoes with Buttery Garlic Breadcrumbs
Recipe Type
:
Appetizer/Side Dish
Author:
Prep time:
Cook time:
Total time:
Ingredients
3 Roma Tomatoes, halved and seeded
2 Pieces Cooked Crispy Bacon, diced
6 Chives, chopped
½ Cup Diced Roasted Red Peppers
¾ Cup Blue Cheese Crumbles
Pinch of Salt
Pinch of Black Pepper
4 Tablespoons Cream Cheese, at room temperature
½ Cup Heavy Cream
2 Tablespoons Unsalted Butter
1 Clove Garlic, grated
½ Cup Panko Breadcrumbs
Instructions
Add the salt, pepper, cream cheese, blue cheese crumbles, and heavy cream to a food processor. Pulse together for a minute or two until the mixture is smooth and creamy.
Spoon cream cheese mixture into a small mixing bowl. Add chopped bacon, chives, and red peppers to the cream cheese mixture. Mix until well combined.
Spoon a few tablespoons of the cream cheese filling into each tomato. Set on a small baking sheet. Turn the broiler on high.
In a small pan, melt butter over low heat. Add grated garlic and breadcrumbs once the butter melts. Cook breadcrumbs over low until they turn light golden brown. Add a spoonful of breadcrumbs to each tomato.
Place tomatoes under the broiler for five minutes until the filling gets hot and the breadcrumbs turn a deep golden color. Serve right away.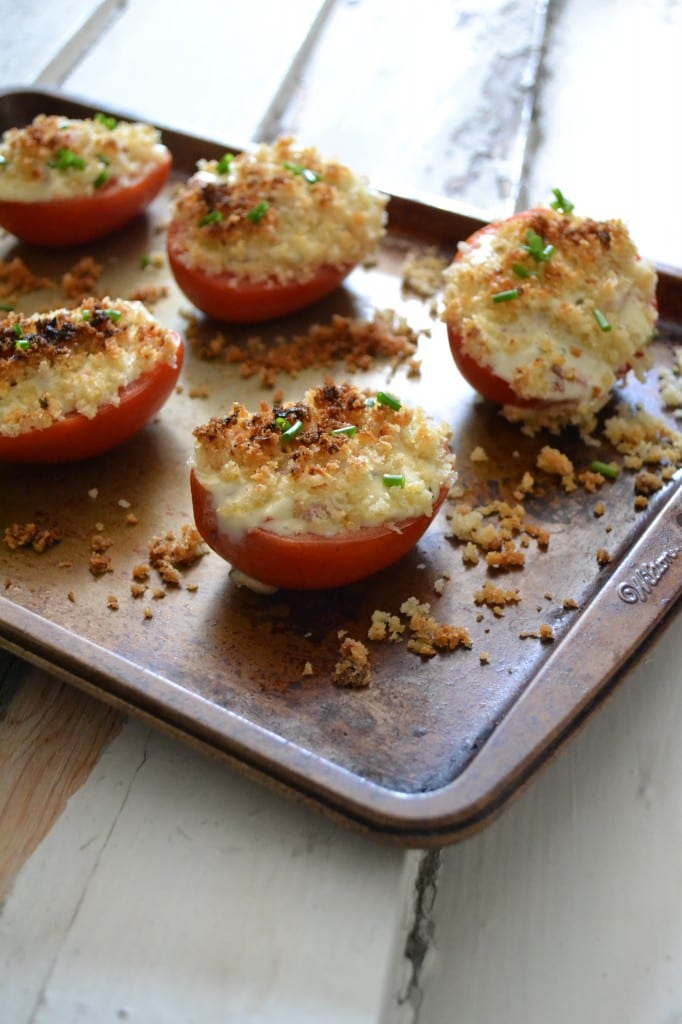 Related posts: