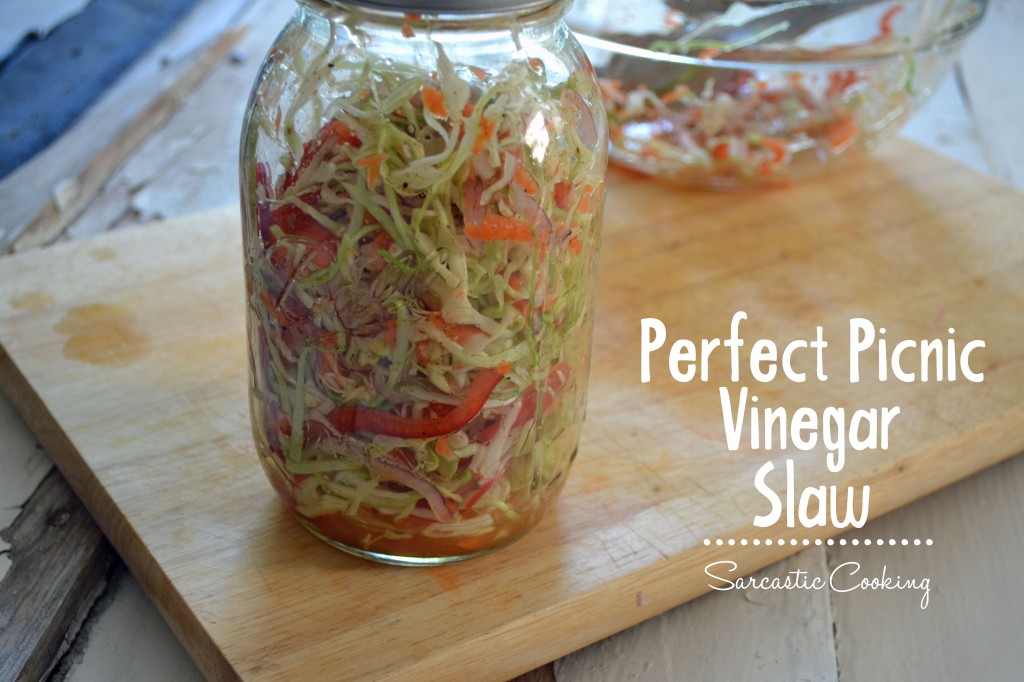 Remember last fall how I ranted about Mike never taking me to an apple orchard to go apple picking in the fall? Then remember how I ended up tagging along with my sisters-in-law and nieces and nephews? And finally, remember how Mike didn't even go with? Well! I thought of another thing Mike and I have never done together: go on a picnic.
I fear however, that as my pregnant belly gets bigger, I may have missed the window of being able to get up from the sitting position in the grass without the help of a small forklift. I just always thought it would be so cute to pack a picnic and go to a local forest preserve with Mike and Weezer in tow. We would spend the afternoon eating foods out of cute mason jars and laying on the blanket staring at the clouds and guessing what shape each cloud resembles. Sigh…sounds pretty fantastic, right?
Somehow I don't see my real life version of a picnic going as smoothly. I am sure we would forget something imperative like silverware back home and be forced to eat with our hands. I can also see an ant hill being conveniently located beneath our blanket and then said ants would launch an all-out attack on our cute setup. I could also see Mike having some allergic reaction to the grass or something. I am sure Weezer would find the only puddle of mud to roll in and get all smelly and dirty…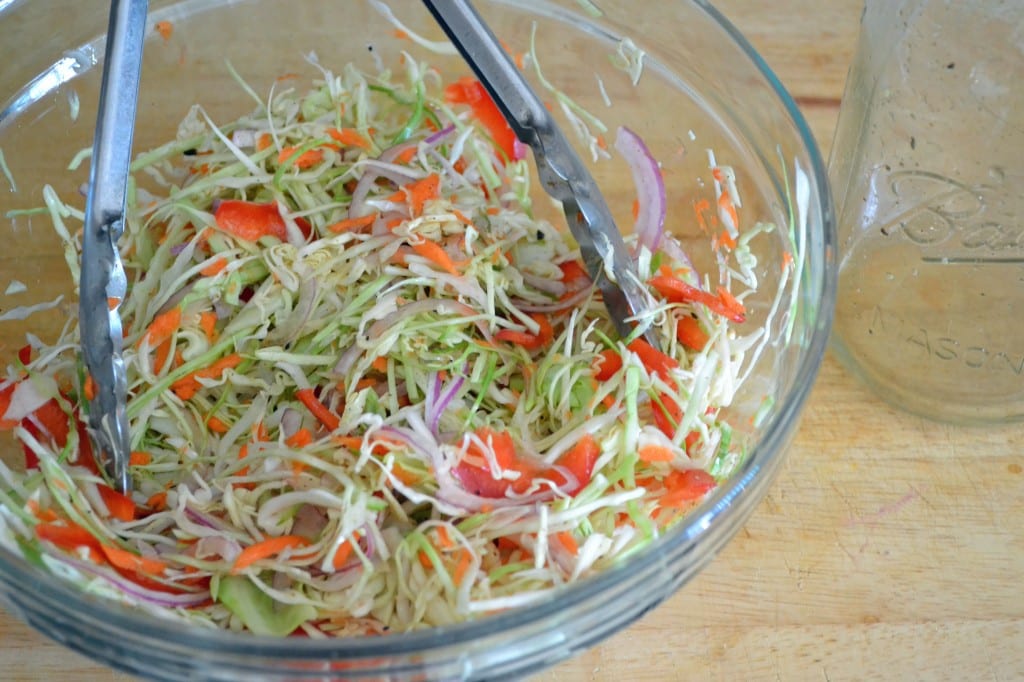 Hmm…
Maybe there is a reason Mike has avoided picnics through our entire relationship. Maybe we would just be better off making picnic food and eating al fresco in the comfort of our patio furniture. Yep, I think I just planned our weekend, Mike!
Perfect Picnic Vinegar Slaw
Ingredients
¼

Cup

Apple Cider Vinegar

2

Tablespoons

Granulated Sugar

1

Teaspoon

Sea Salt

½

Teaspoon

Celery Salt

½

Teaspoon

Black Pepper

¼

Red Onion

very thinly sliced

6

Cups

Shredded Cabbage

3

Large Carrots

peeled and grated

½

Red Bell Pepper

very thinly sliced
Instructions
Add vinegar, sugar, salt, celery salt, and black pepper to large mason jar. Shake to combine.

Use a mandolin to thinly slice the red onion, cabbage, and red bell pepper. Use the second thinnest setting. Be very careful.

Grate the carrots. In a large bowl, mix together the onion, carrot, cabbage, and red pepper. Add the mixture to the mason jar with the dressing. Shake to coat. Refrigerate for at least forty minutes and up to an entire overnight. Jar will be ready for picnic; just remember to pack forks and tongs for serving.