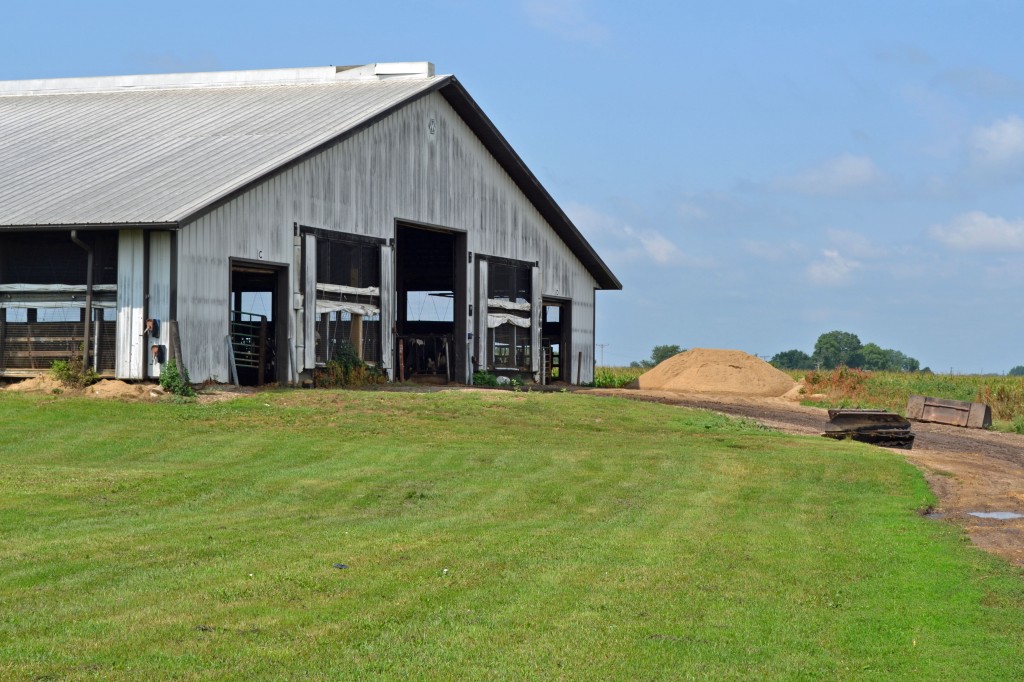 Pop quiz readers: What is my dream job??
Duh! Working on a dairy farm!
On Friday, with Mike in tow, I got to visit a dairy farm in Woodstock, Illinois. Yes, my dream job is to spend my days on a dairy farm, milking cows and making cheese every single day. So, when I got the chance to visit the Kooistra farm, I was elated.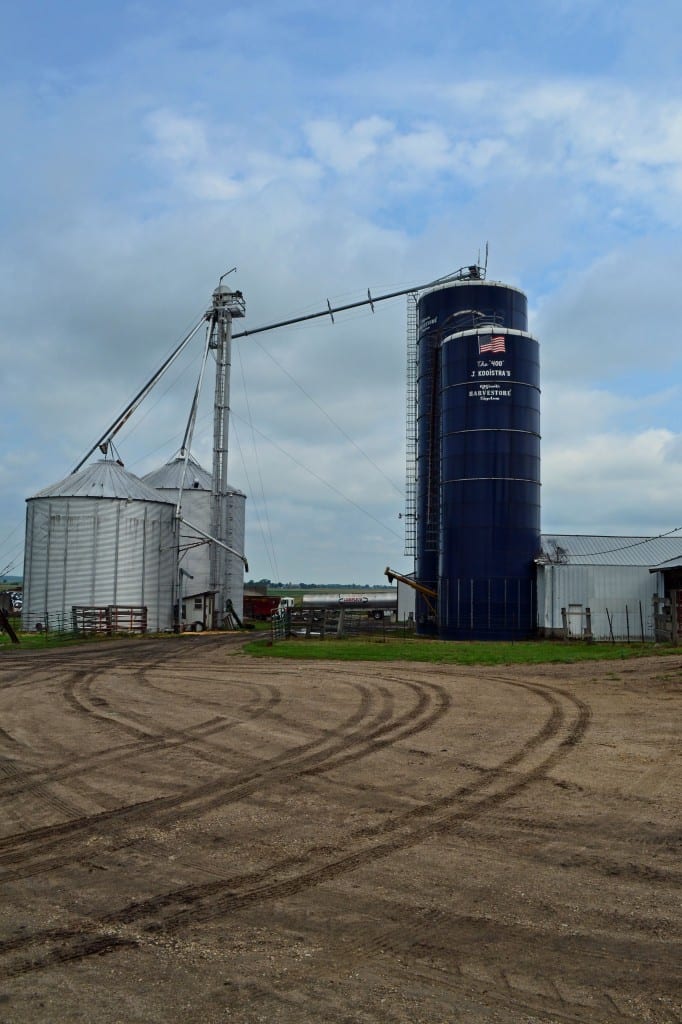 Yeah, remember my dream job of milking cows, churning butter, and carrying pails of milk back to make buttermilk biscuits with? Little did I know, dairy farms don't really run that way!
Mike and I arrived to the farm and met with Linnea Kooistra. She greeted us with fresh-baked blueberry muffins. When was the last time somebody welcomed you into their home and said "The blueberry muffins will be done in 7 minutes, but then they'll have to cool.  Can I get you a cup of coffee?" I was in heaven.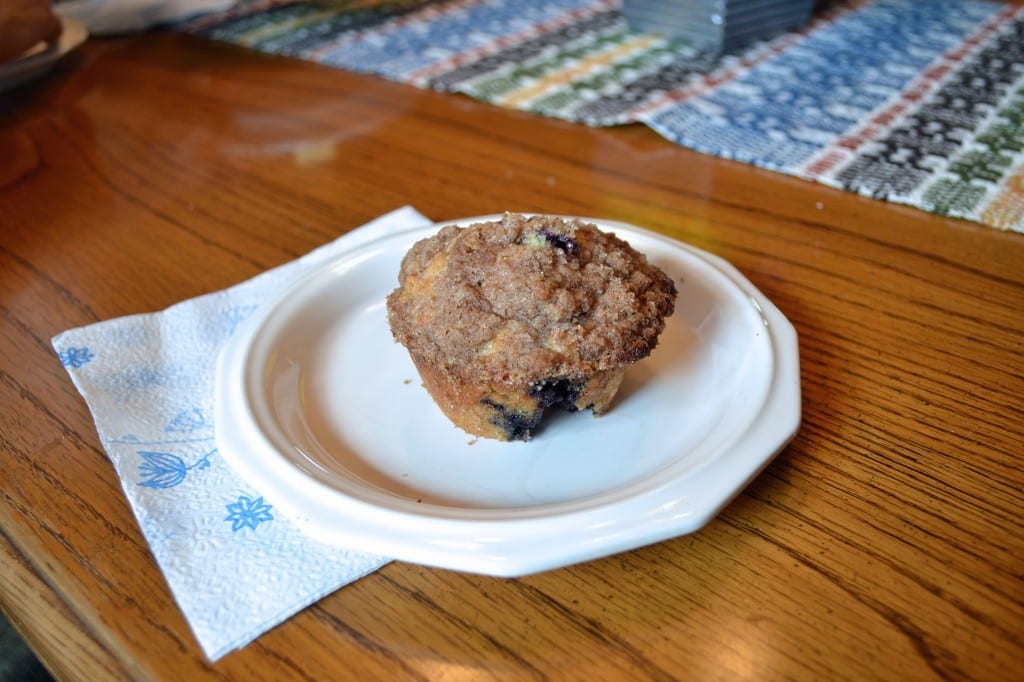 We chatted for a while about family, dogs, and kids, since clearly I am visibly pregnant right now. We met Marley, who would turn out to be such a great tour guide.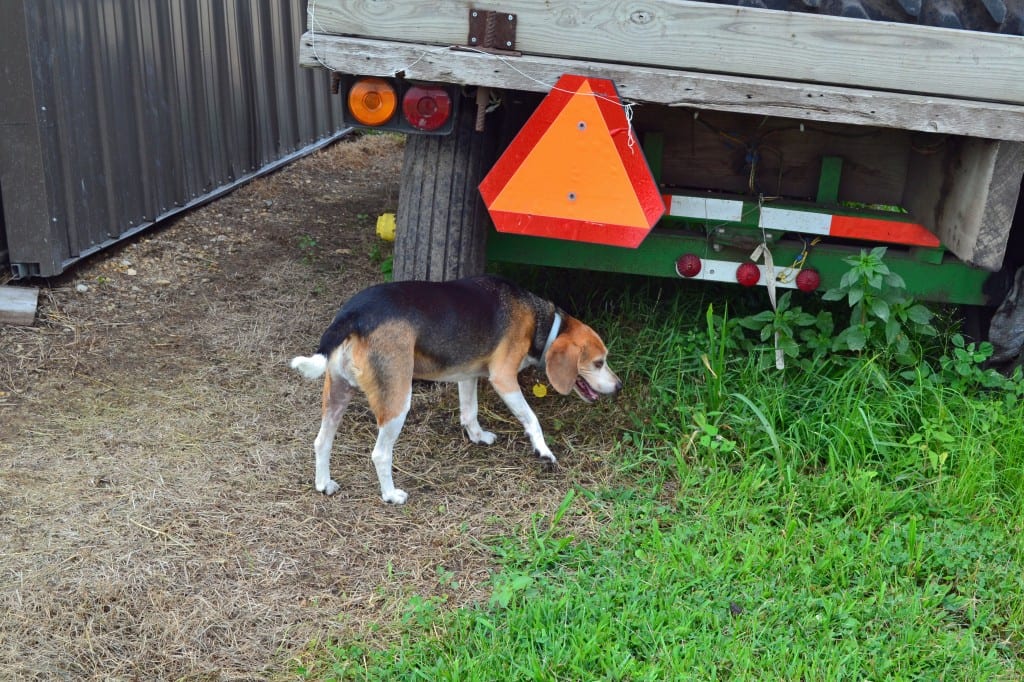 I learned that dairy farming was something that both Linnea and Joel's parents and their parents' parents had done all their lives. It was funny; Linnea said she never intended to marry a dairy farmer. Then she met Joel, and here they are all these years later, still carrying on the family tradition and happily including their two children and grandkids. Do you know anyone whose parents' parents did what they do?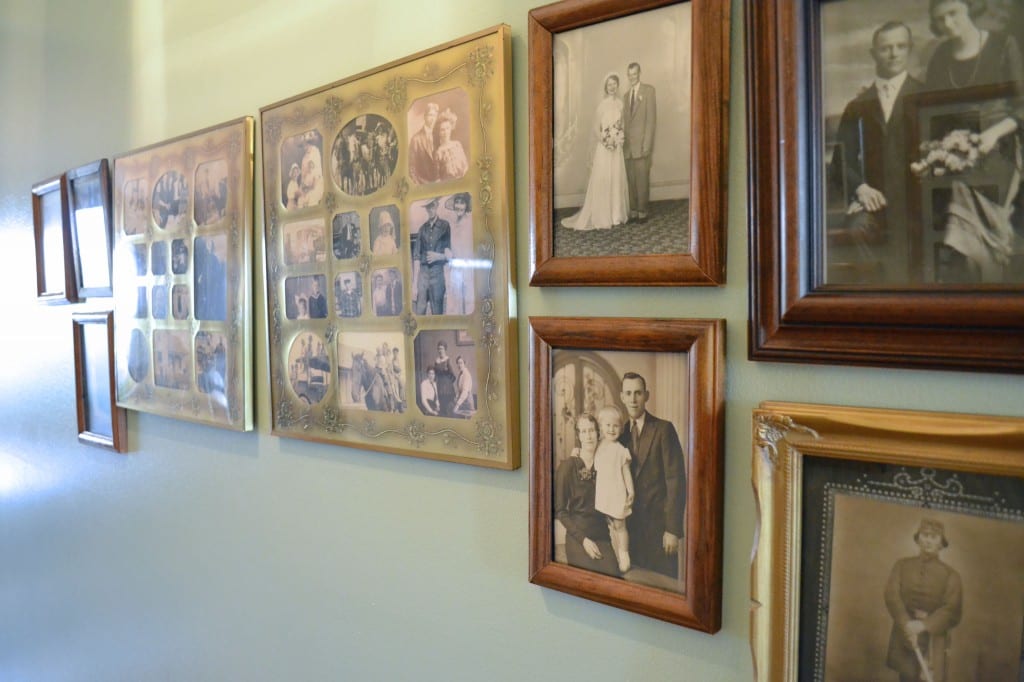 Linnea and Joel run the farm and are very hands-on in the day to day operations. By the time we arrived, 9:30am, all the cows had already been milked, returned to their stable, and fed. That doesn't sound like a huge deal until you hear that 250 cows are milked daily and close to 200 calves or pregnant cows to take care of and feed. Throw in the business side of running a dairy farm and you have one busy fifteen hour day!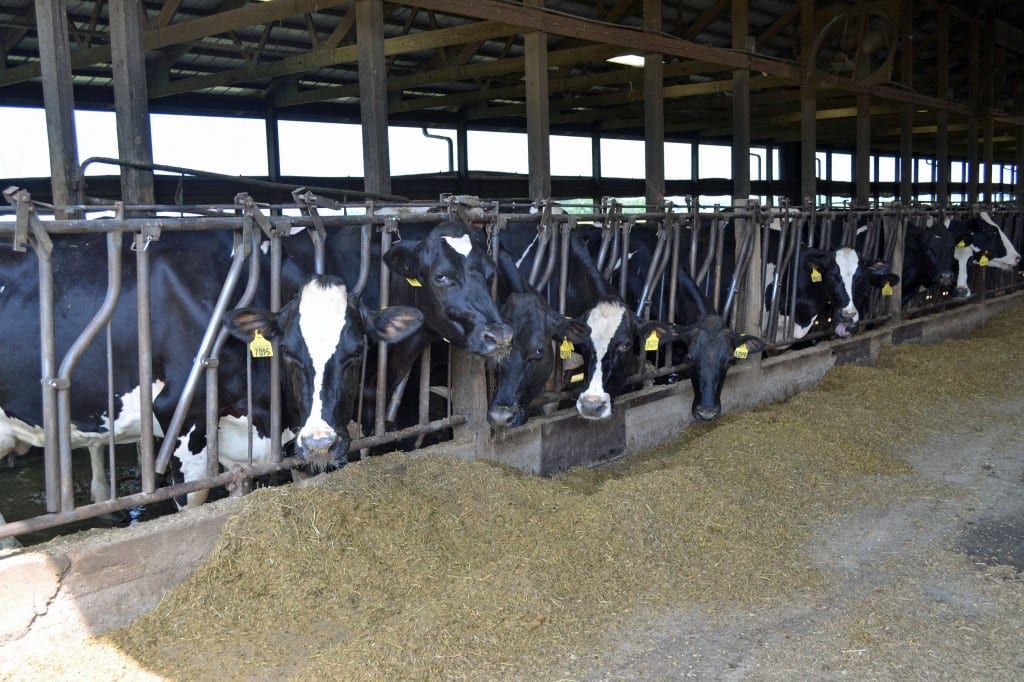 Walking and touring the farms with Linnea and Marley, was very enlightening. The passion that Linnea and Joel exude for the dairy industry was so contagious. Being from the suburbs and living in the city, I have never visited an actual working, running farm. Linnea and Joel love to be able to show us city folk the farm life.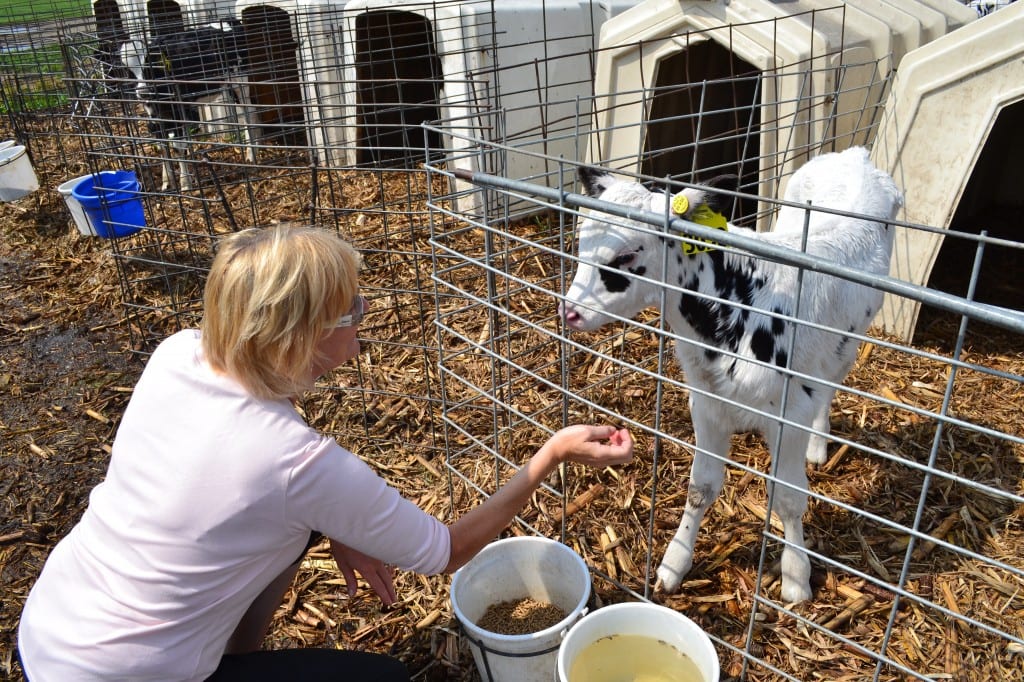 Stewards of the land and stewards of the animals. That is what Linnea said to me that still resonates in my head. While on the farm, their cows' nutritionist just happened to be visiting. Yes, that is right. Linnea and Joel care for their animals so much they have a nutritionist (in addition to a veterinarian) visit regularly to make sure every single one of the animals is as healthy as they can possibly be. By the way, there is no government regulation that states you must have weekly vet or nutritionist visits; that is just something the Kooistra's consider good business. Their nutritionist has set up a special blend of corn, soy, (which is grown on the farm) and cotton seed along with a few other things to keep the cows well fed and healthy.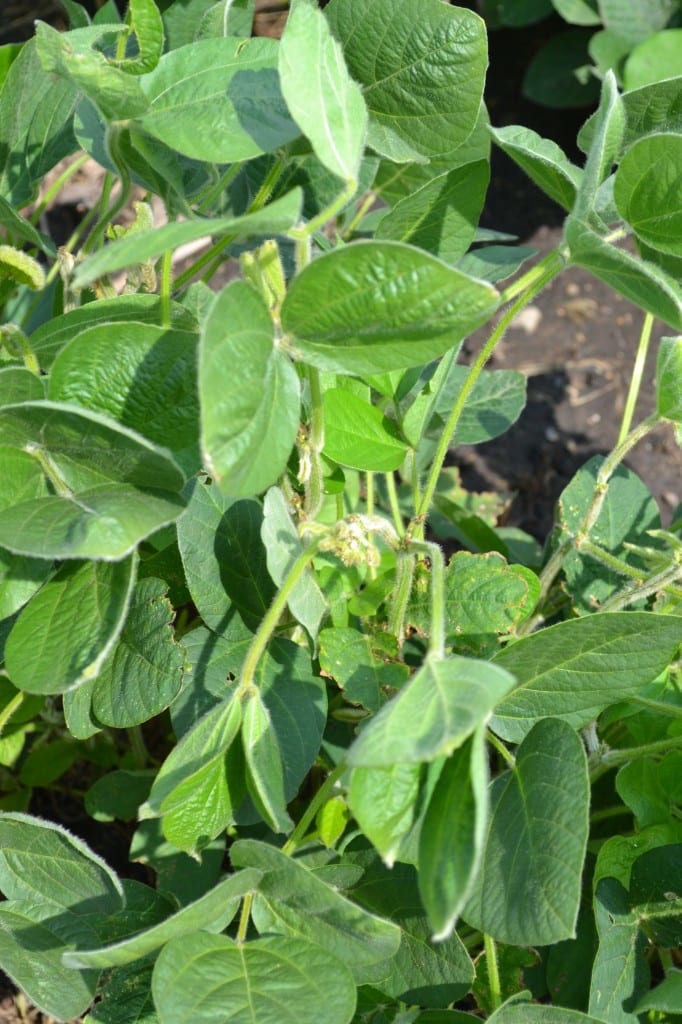 Is this getting too long? You still here? Aunt Diane? Uncle Frank? Hello, anybody? I feel like this visit was so chocked full of interesting moments and sights, that for your sake, I have to break it up. So, stay tuned for part two!
I was compensated to visit the Kooistra farm by Real Seal, however all the opinions in this post are solely my own.
Related posts: