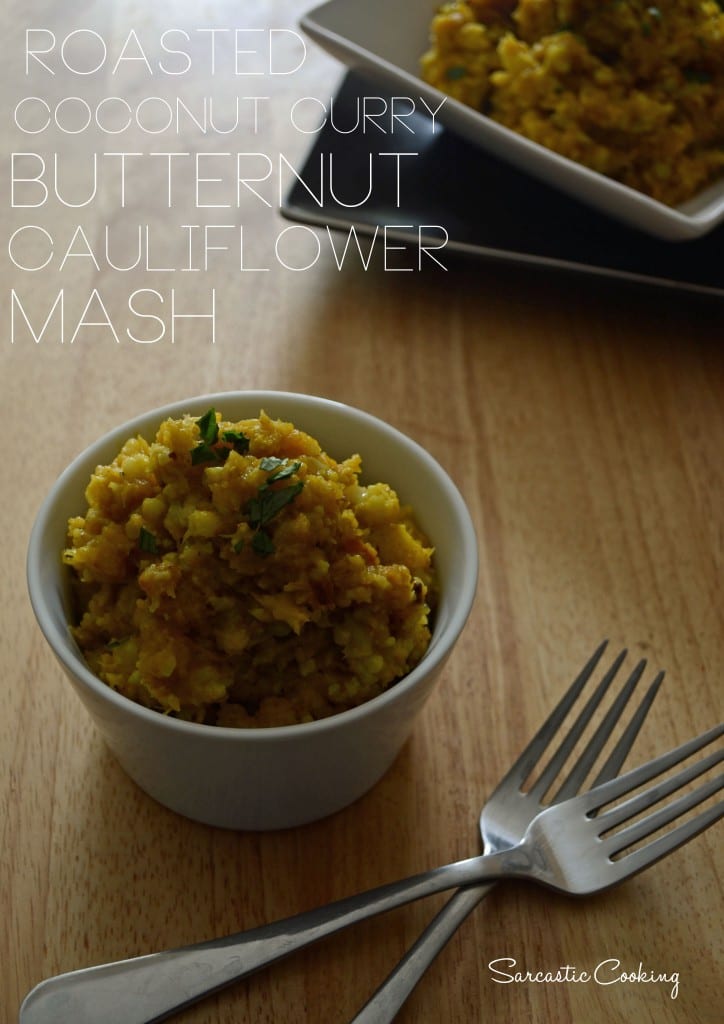 Ladies, do you ever have those moments where you float up out of your bodies and look down at yourself and question, "Why am I mothering my husband?" Husband, boyfriend, significant other, what have you. But, does this ever happen to you?
I do not want to be like that, but more often than not I find myself having to remind myself, "Mike already has a mom." Gosh, I even annoy myself with this sometimes.
I have noticed this especially when we are eating dinner. I criticize him leaving behind vegetables on his plate or eating way too fast. I do not know why I do this.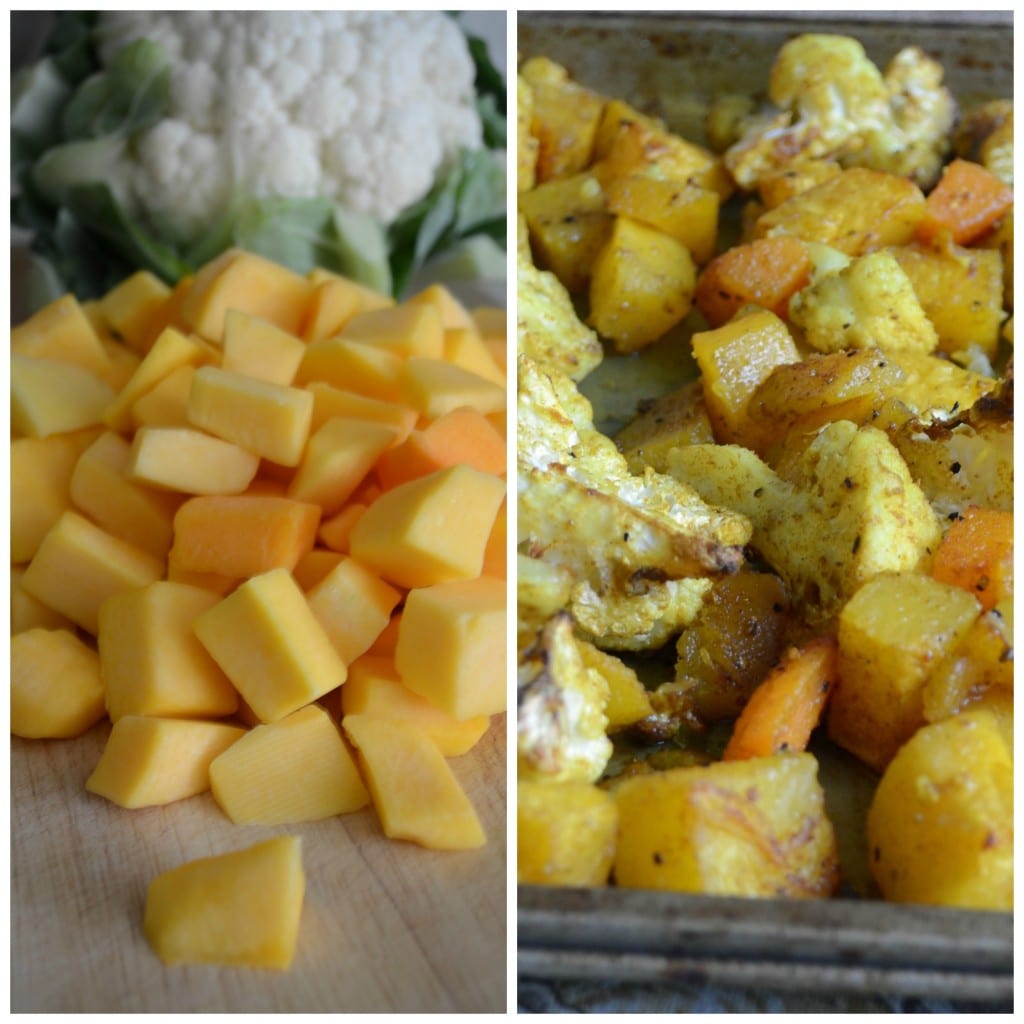 My mom never did that to me or my brothers growing up. She was never one of those moms that made you sit at the table until you finished all your vegetables, or, God forbid, one of those moms that wouldn't let you have dessert if you didn't have a clean plate. So, I do not know where this side of me comes from.
I am especially worried, because with a kid on the way, I do not want to be one of those moms. I mean, of course I care that he tries new things, has an open mind, and eats enough to be full and nourished. I need to chill and first stop nagging Mike and then I think when I actually have a child (that eats real human food) to take care of, hopefully the rest will just come naturally and I won't be a crazy vegetable nazi.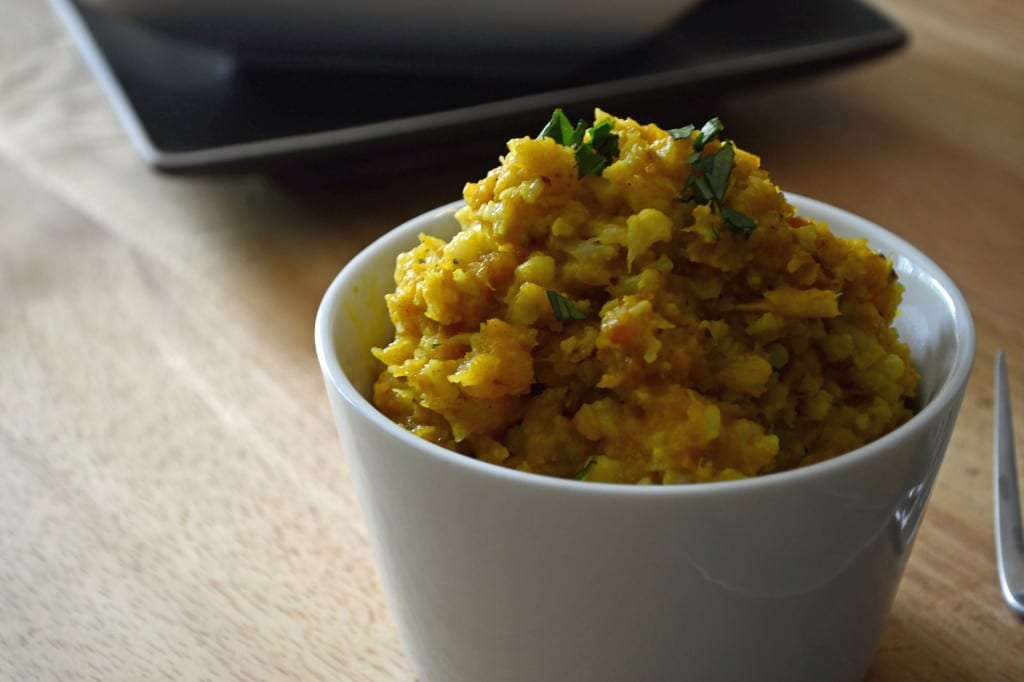 When I made this mash, I knew it was a losing battle before I even gave it to Mike. And I was OK with that. I knew that this recipe was really for my readers looking for something healthy and different to serve at the holidays. I was just happy when he tried a spoonful. I guess I need to relax and learn when to pick my battles.
Plus, I don't know why I criticize him leaving behind tomatoes, for example. I love tomatoes and am glad to dispose of them right into my mouth!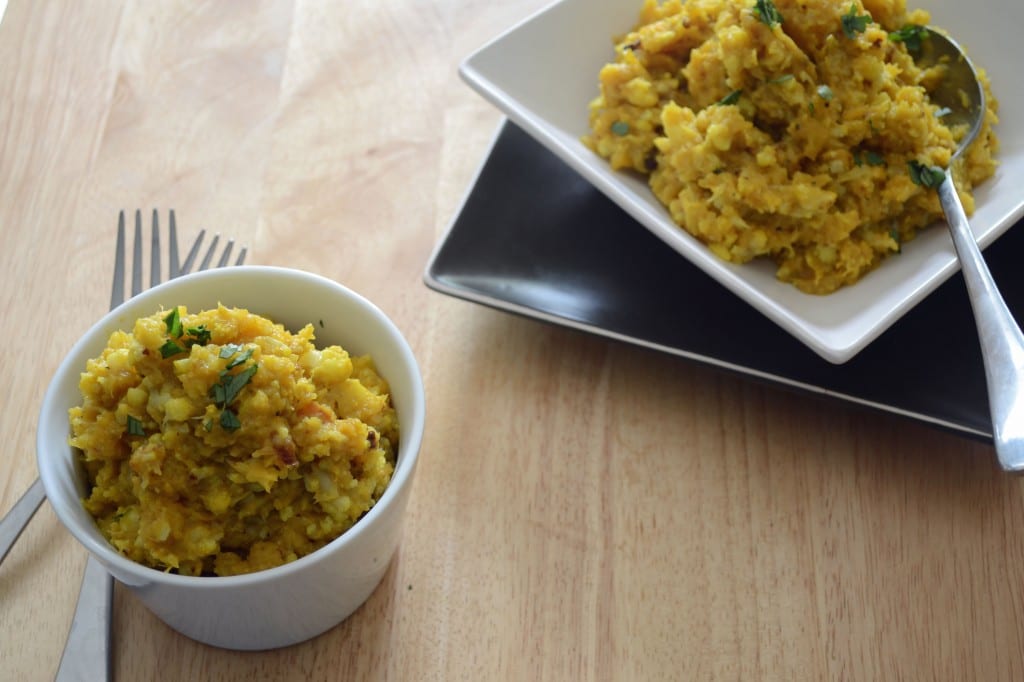 Related posts: