It has been rainy and fifty degrees in Chicago the past two days. Some kind of start to summer, right? The silver lining about this is that I can now turn the oven on again.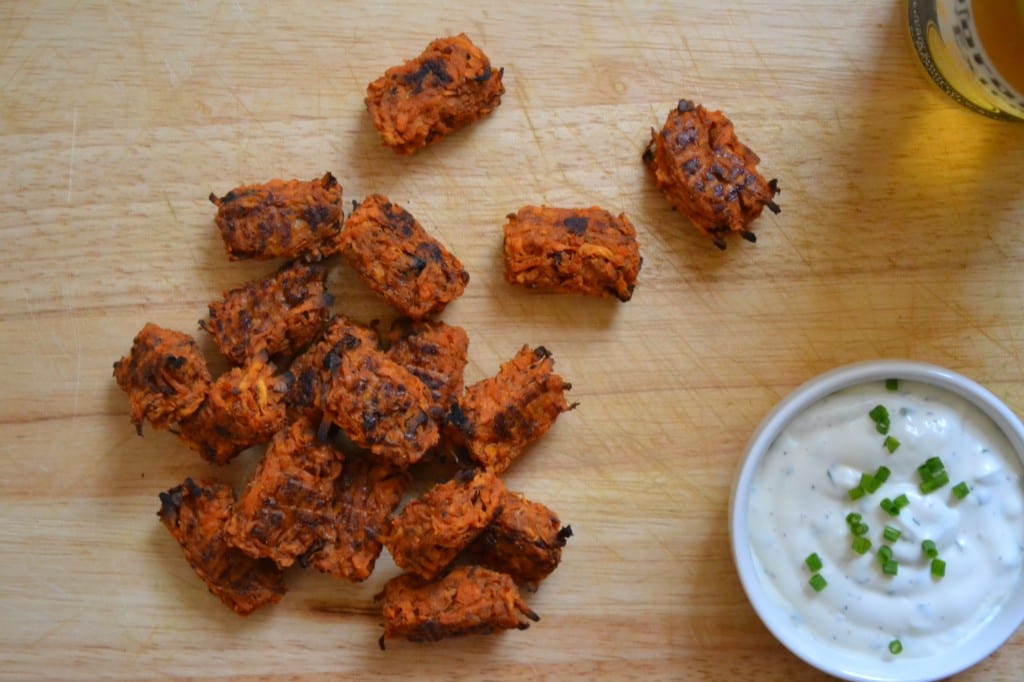 Sometimes it just gets way too hot in here with the oven on during a 90 degree day. I kind of feel like even though I have the AC on, I am the one that is in the oven baking.
Anyway, back to my perfect baking weather. I had a good thing going for me last night; Mike working late, rain, cheddar jalapeno biscuits, chocolate muffins, and some good music.
After a beer or two, music, and the putting on of the sweat pants, I thought, "What's for dinner?"
I didn't really feel like a huge sit down meal since clearly I had been "taste-testing" since three o'clock and it was now seven.
 The solution: baked chipotle and honey sweet potato tots.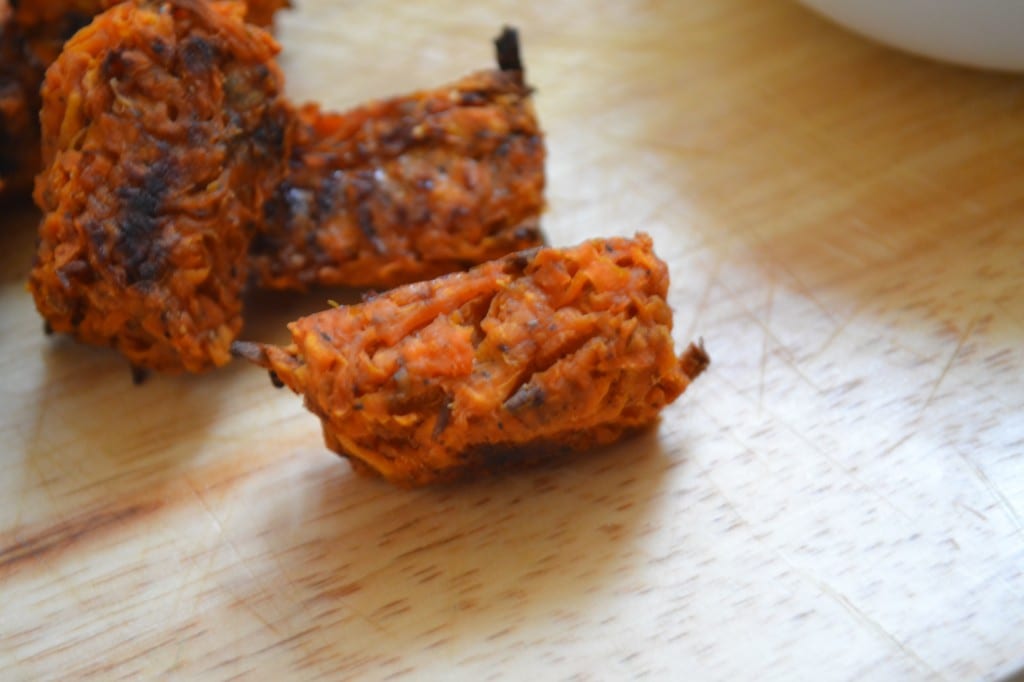 Sometimes a girl just wants to sit down to a plateful of sweet potato tots and a little homemade ranch dip.
Thank God for these tots, rainy nights at home, and sweatpants. Amen!
Ingredients (Makes 20 Tots)
2 Large Sweet Potatoes, peeled and halved width-wise
1 Teaspoon Salt
½ Teaspoon Pepper
1 Teaspoon Honey
1 Tablespoon Pureed Canned Chipotle Peppers
Dash of Cinnamon
Bring a large pot of water to a rolling boil. Drop the halved sweet potatoes into the boiling water. Boil the potatoes for 7 minutes. They won't be cooked all the way through, but they will have enough cooked and soft sweet potato to help hold the tots together.
Drain the potatoes and let them cool until they are able to be handled.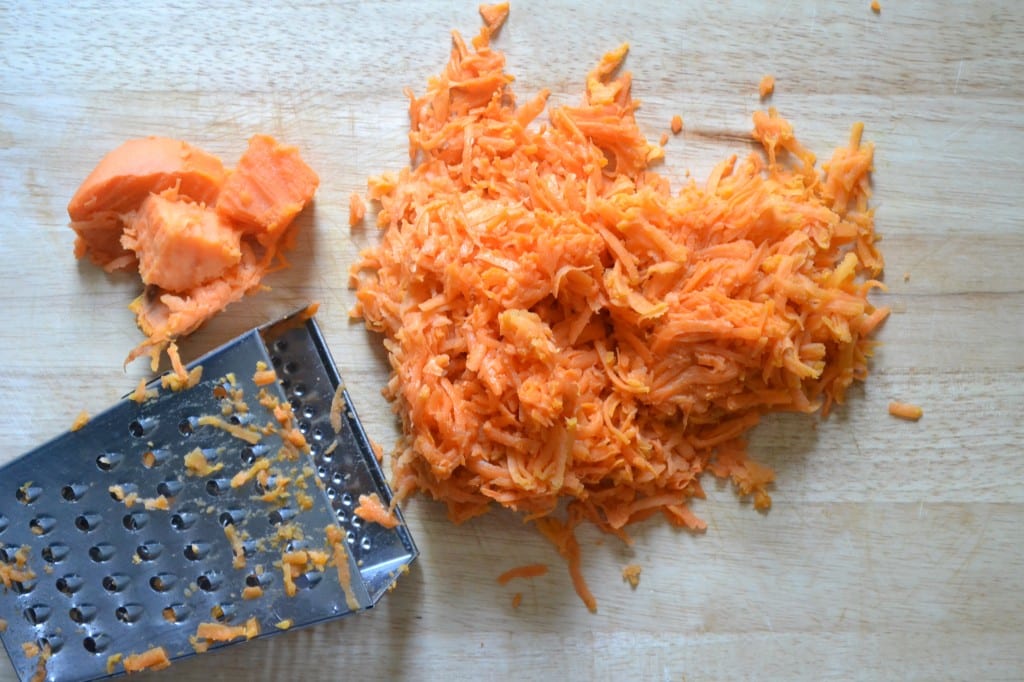 Coarsely grate the potatoes using a box grater. Add the potatoes to a large mixing bowl along with salt, pepper, honey, chipotle, and cinnamon. Use a rubber spatula to mix the ingredients together.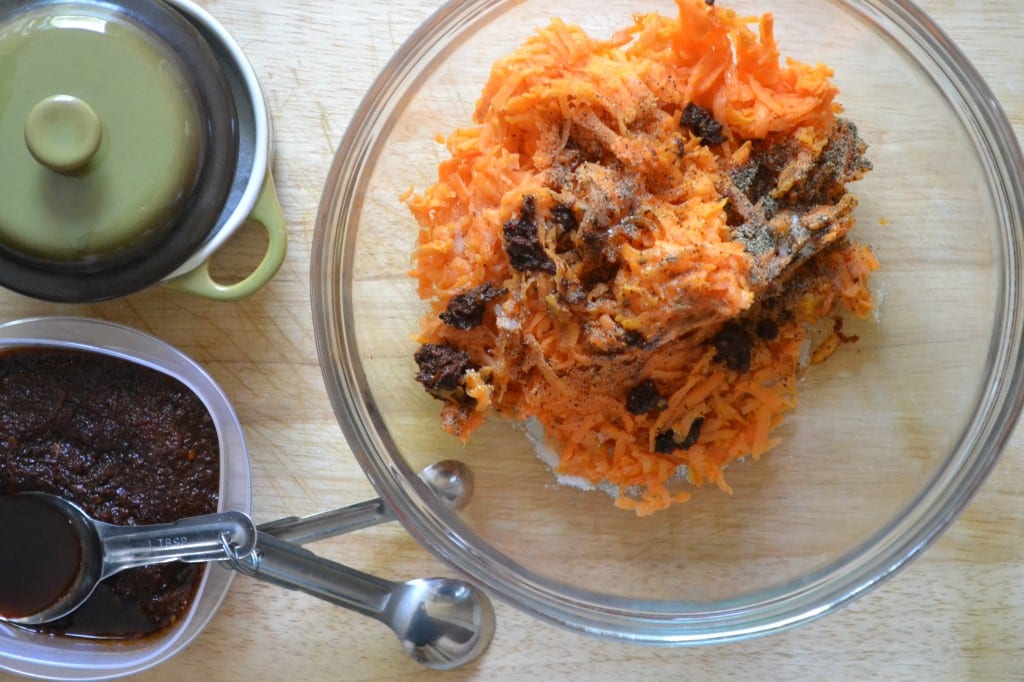 Line a large baking sheet with parchment paper. Start to form the tots by taking a large pinch of the sweet potato mixture into the palm of your hand. Roll the mixture into an inch and a half long log. Pinch the ends of the log until they flatten out and make the tot about ¾ of an inch wide.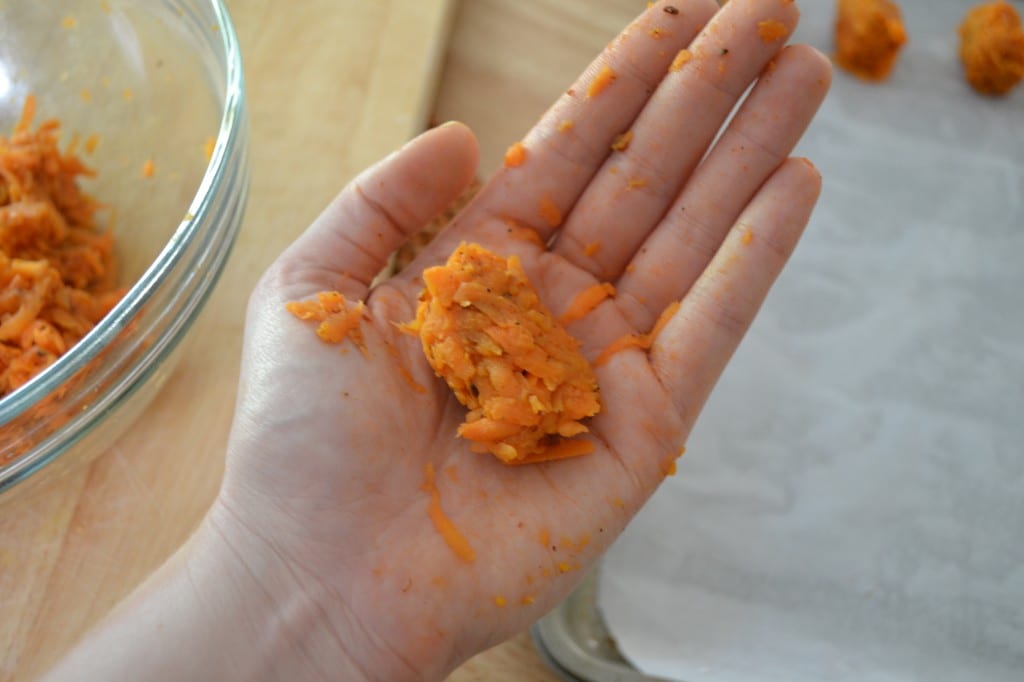 Continue that process until all the tots are formed. Bake the tots in the oven for thirty minutes. After thirty minutes take the tots out of the oven, flip the tots, and then bake them for another thirty minutes.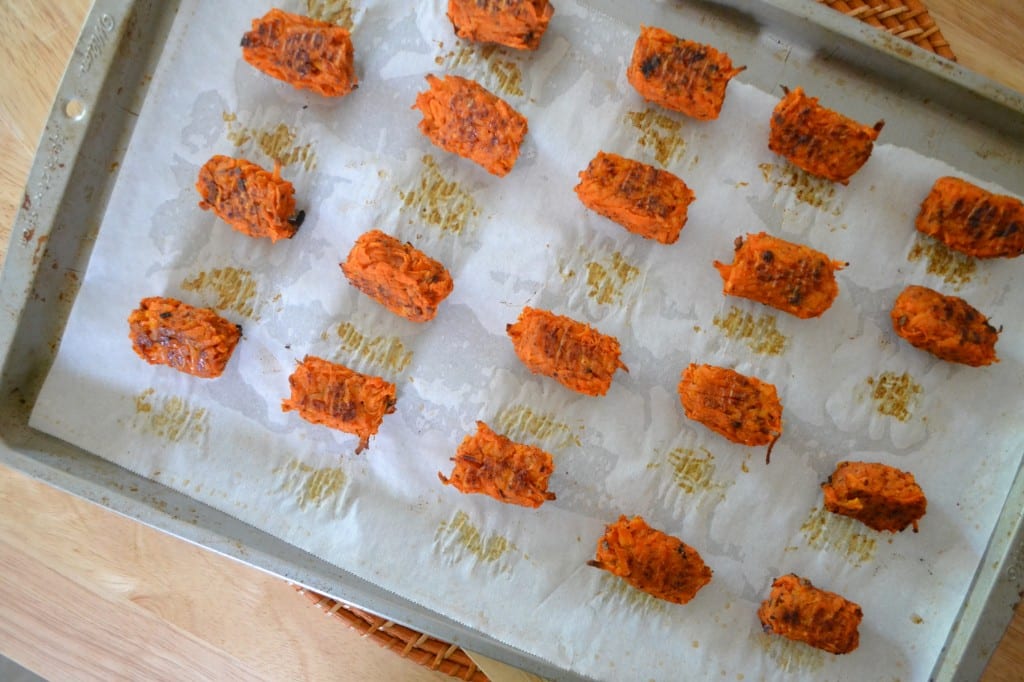 Let the tots cool for a few minutes.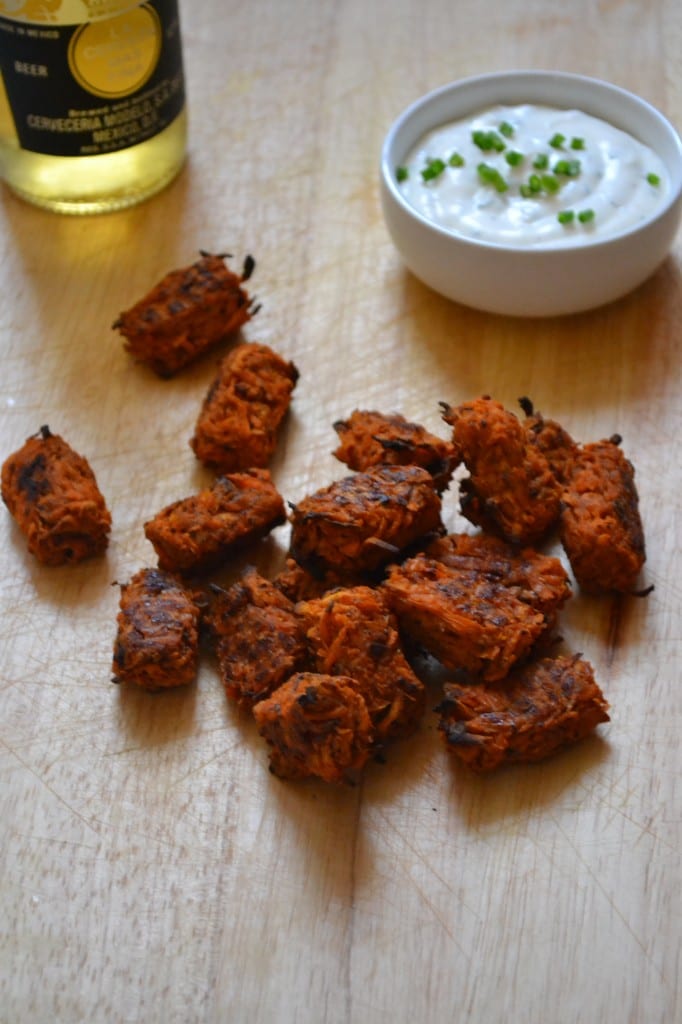 The tots are a little spicy and go great with Joy the Baker's homemade ranch dressing and a rainy night home alone.