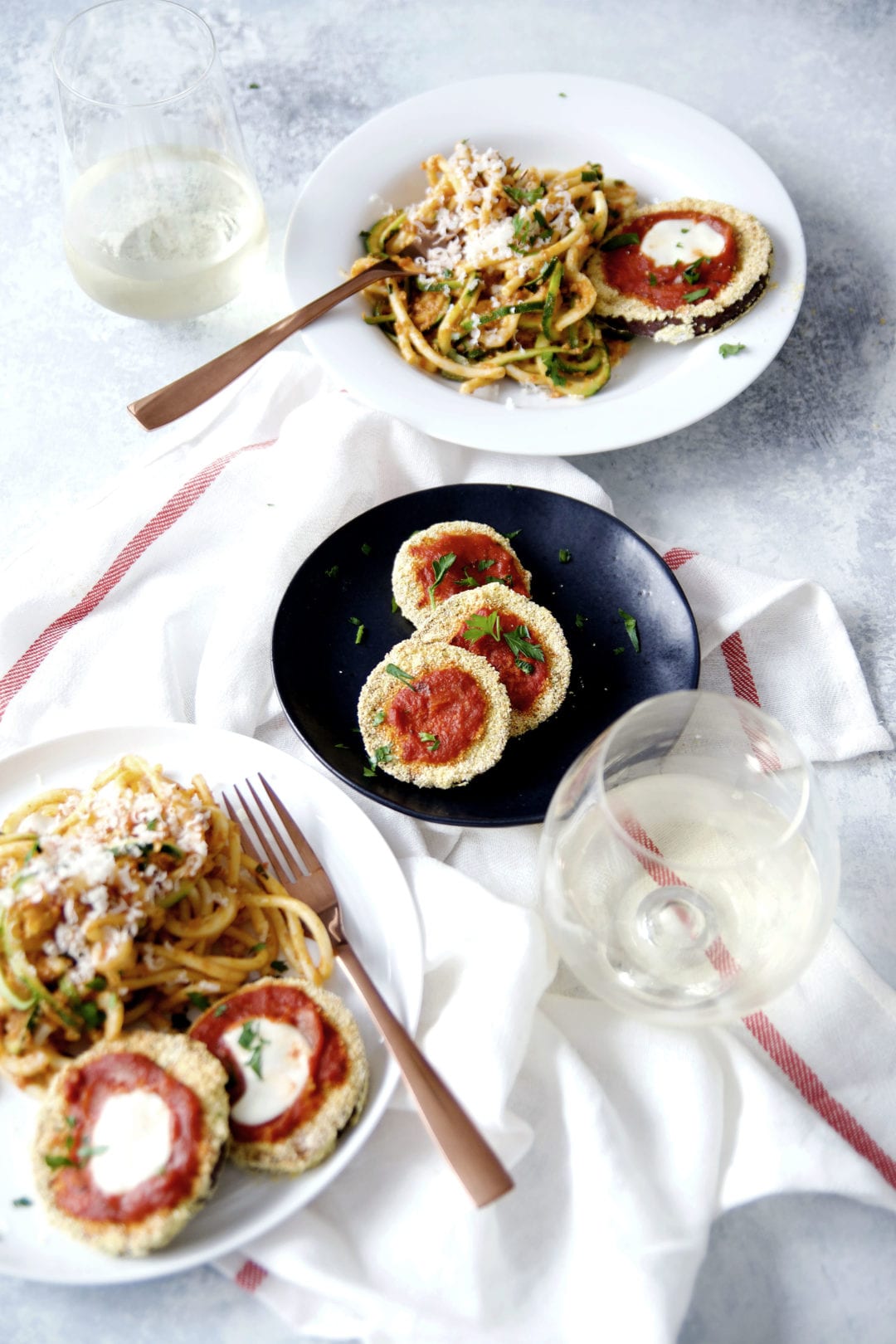 My husband is cruel. He checked out the book, It, by Stephen King from the library and then brought it into the house! I am about to make like Joey from Friends and put this book in the freezer because it's mere existence is freaking me out. This movie/book still gives me the heebie jeebies. My brother Nick would always put It on tv around this time of year when we were little and not tell me what movie we were watching until BOOM! PENNYWISE THE CLOWN all up in my grill. I get chills just thinking about it. That creepy smile. Nope! No, no, no.
So why Mike would bring this book into the house, I haven't the slightest. The deal was, he would read the book at work or not in my presence.
I strongly dislike Halloween for a lot of reasons, but the heightened amount of scary horror films has to be the worst thing about this time of year. Now, don't go calling me a chicken just yet. I can do a scary movie or book every now and then. I can make it through the movie only hiding behind a pillow once or twice. It isn't the actual watching of the movie I have a problem with; it is afterwards.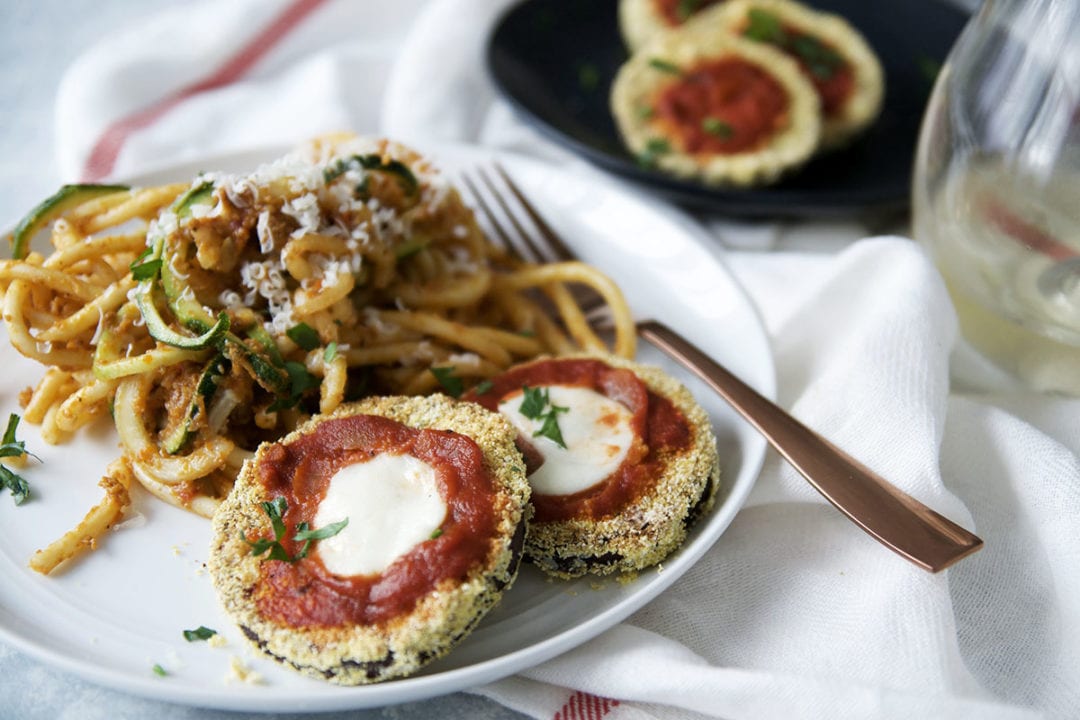 For weeks after I have seen a scary movie, I will be looking behind me, wondering what that noise was, sprinting up the stairs after I shut all the lights off for the night. Yes, I am 33 years old and kinda sorta still afraid of the dark. And yeah, clowns are creepy. It is one of my biggest fears in life to wake up and look out my window and see a clown just standing there looking back at me. And you know what? That isn't that crazy to admit because I mean you heard about all that creepy clown stuff that was going on in the news!?!?!
I should have never admitted that on the blog. Nick, if you're reading this, don't get any ideas.
Wow. I am a giant paranoid chicken.
I'll just be here, eating my vegan/gluten free eggplant parm with all the lights on forever and ever until Halloween passes and I can be bathed in the light and comfort of Christmas Santas and snowmen.
Polenta Crusted Eggplant Parmesan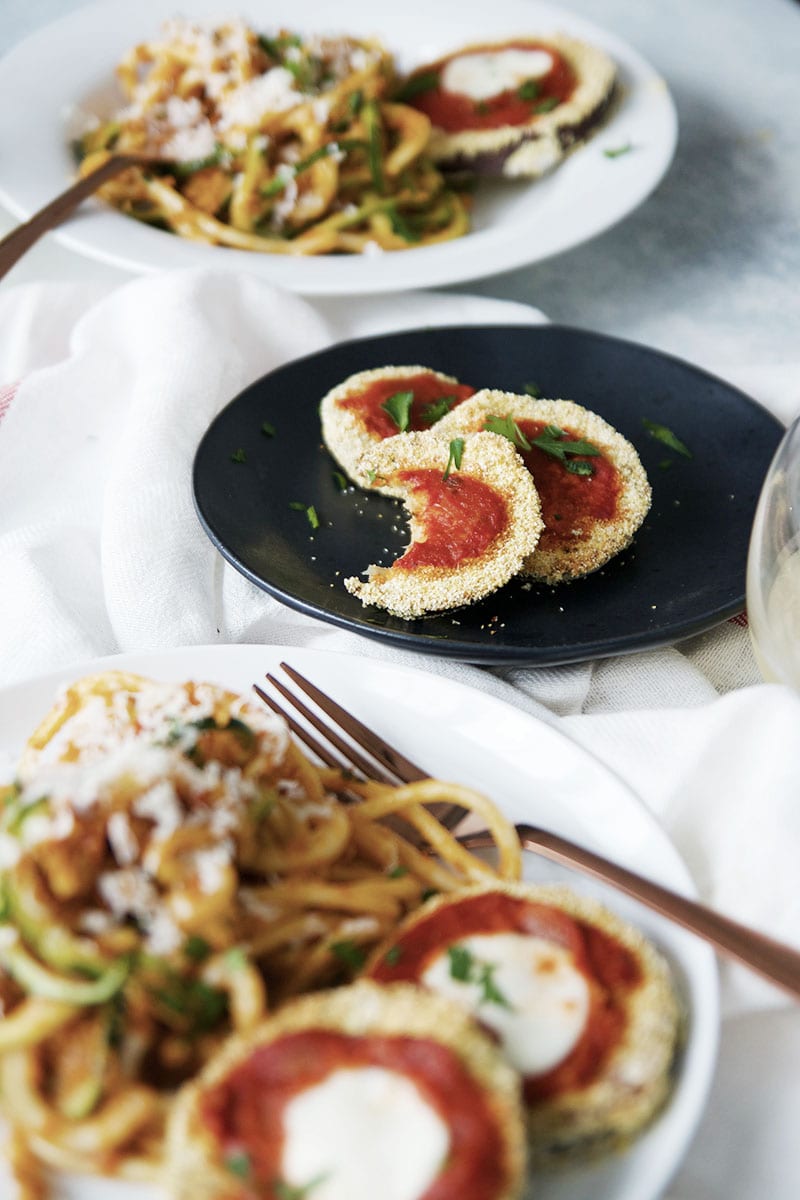 Super crisp polenta crusted eggplant. Keep it vegan and just top with marinara or add cheese and make it a true eggplant parm.
Yields: 12 Slices
1 Eggplant, sliced into 1/4 inch thin discs
1/4 Cup Almond milk
1/4 Cup all-purpose flour or Gluten-Free Flour Blend or Rice Flour
3/4 Cups Polenta
1/2 Teaspoon Garlic Powder
1/2 Teaspoon Paprika
Pinch of Crushed Red Pepper flakes
1/2 Teaspoon Dried Oregano
Salt and Pepper
Marinara Sauce
Fresh Mozzarella (optional, if you want to keep this a vegan dish)
Preheat the oven to 275 degrees F. Line a large baking sheet with a wire rack.
Add the thin slices of eggplant to the wire rack. Season each slice with a little bit of salt. Let the eggplant stand for 15 minutes. Use paper towels or a tea towel to press down on each slice to remove all the excess moisture. This step will help make crispy eggplant.
When making breaded foods, I like to use pie plates for the breading ingredients. Add the flour and polenta along with all the dry seasoning to one pie plate and mix to combine. Add the almond milk to the other pie plate.
Dip the eggplant into the almond milk and then into the flour polenta mixture. Toss with tongs to evenly coat. Add each breaded eggplant slice to the wire rack lined sheet.
Bake the eggplant in the oven for 30 minutes until golden crispy.
After 30 minutes, top with little teaspoonful dollops of marinara sauce. You can serve them right away if you want to stick to this being a vegan dish.
If you don't want this to be vegan, add fresh mozzarella to the top and pop the eggplant back in the oven for 5-7 minutes until the cheese melts.
Serve with your favorite noodle dish.
Preparation time:

20 minutes

Cook time:

30 minutes

Total time:

50 minutes