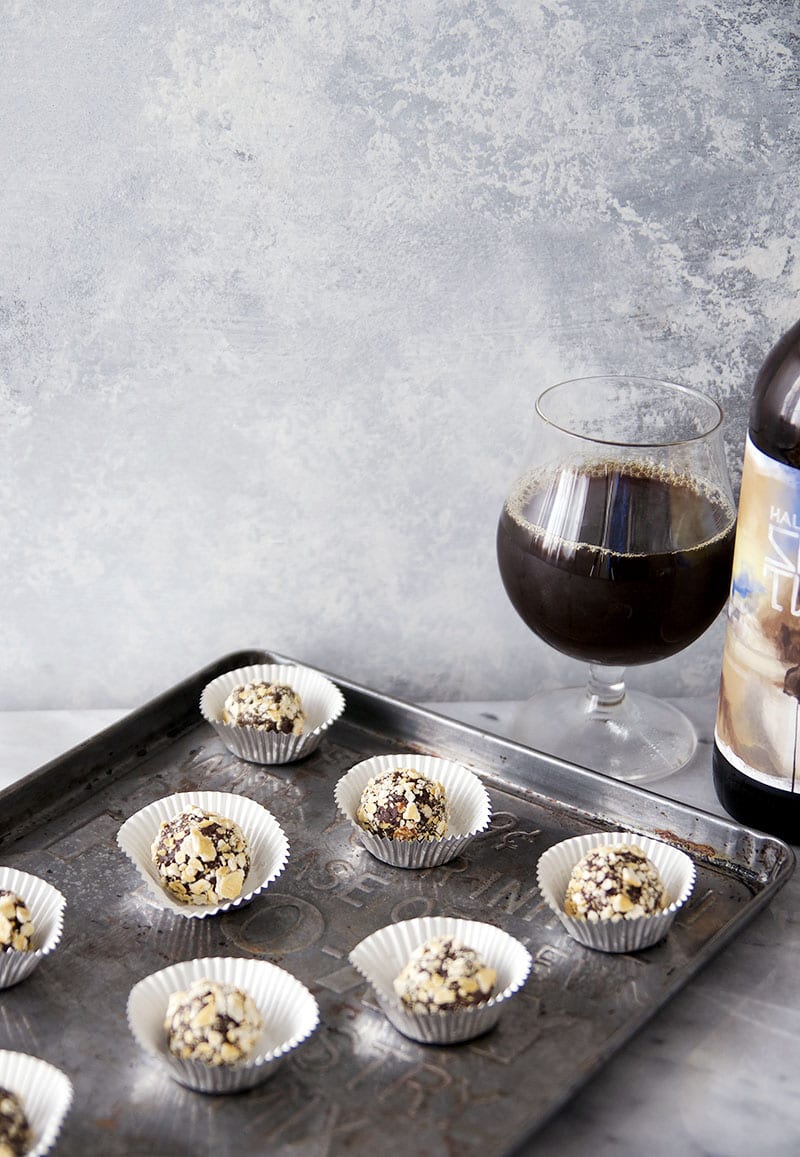 Beer and pretzels, yes. Beer, pretzels, and chocolate? Yes, trust me. This totally works. Plus this is the dumbest day in the world, Halloween, so we need a little treat to help us through it.
Over the weekend, we took the boys to this indoor gym for a Halloween party. It was free for kids so hey, why not!?!? While we were there, Andy had a lot of comments on the fellow party-goers costumes.
And you know when toddlers comment on something, they pretty much announce it to the world instead of having a little private sidebar about who they are judging, like us adults most commonly (and courteously) do. I mean, the kid honestly didn't have much going for his costume because he refused to wear his witch hat or cape while running. He was basically a shadow.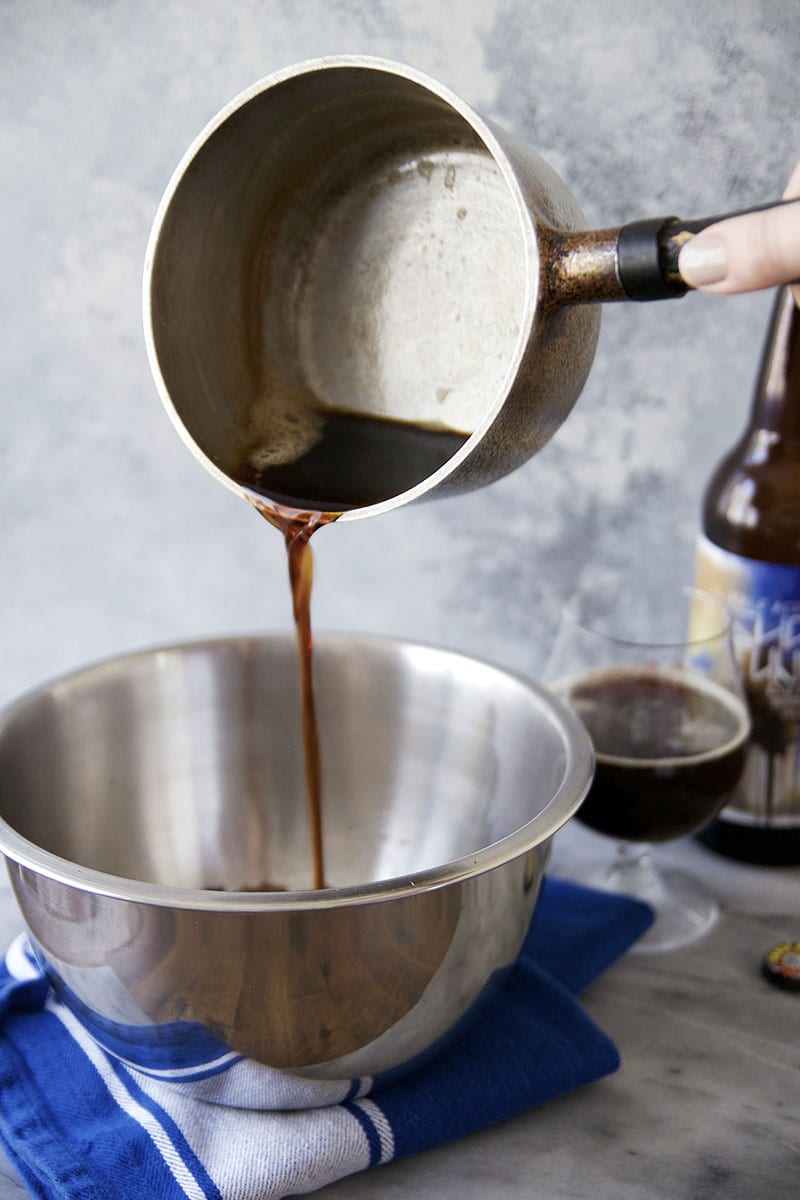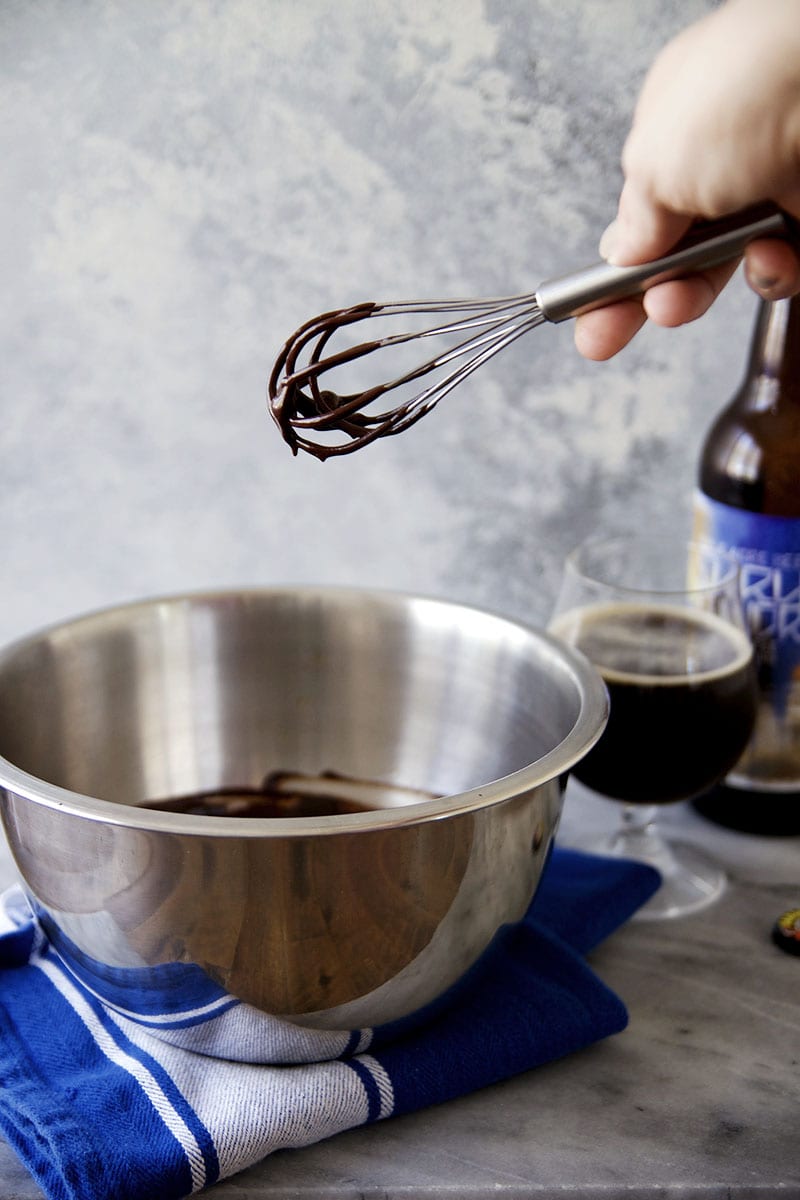 He looked around, "Oh there is Mickey. A tiger. A princess." All astute observations.
Now you know my feelings on clowns from this previous post, so you better believe I had been keeping an eye on the creep in the killer clown costume since the moment we walked in. But for real, who wears a bloody masked creepy clown costume to a little kids Halloween event?
Anyway, Andy spotted him too, about halfway through our time there. And with his pointer finger raised, points out the clown, and says, "I don't like that guy. I don't like that costume. That's weird."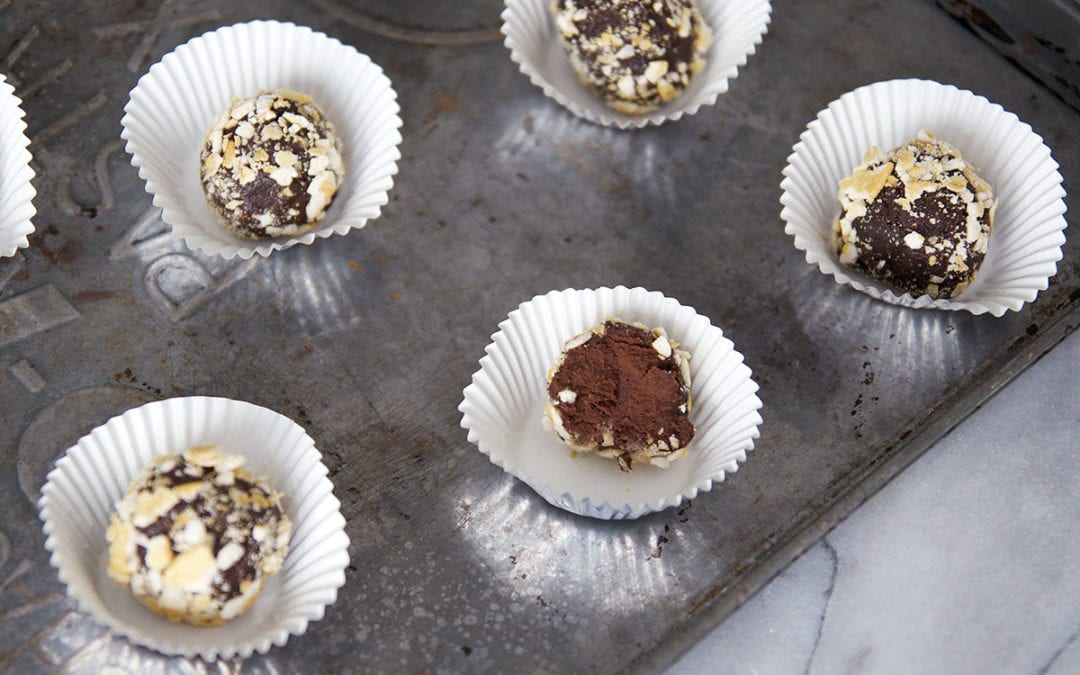 My hand could not cover his mouth fast enough. Shhhh! In my head I was like, please oh please don't attract this guys attention. But, for Andy, I had to play it brave. So, I hustled him into the bathroom away from the clown. I mean, he most likely had to go pee anyway.
In there Andy proceeded to tell me that it was just a man in a spooky costume getting ready for Halloween.
Um, wait, aren't I supposed to be the one talking him off the ledge and reassuring him?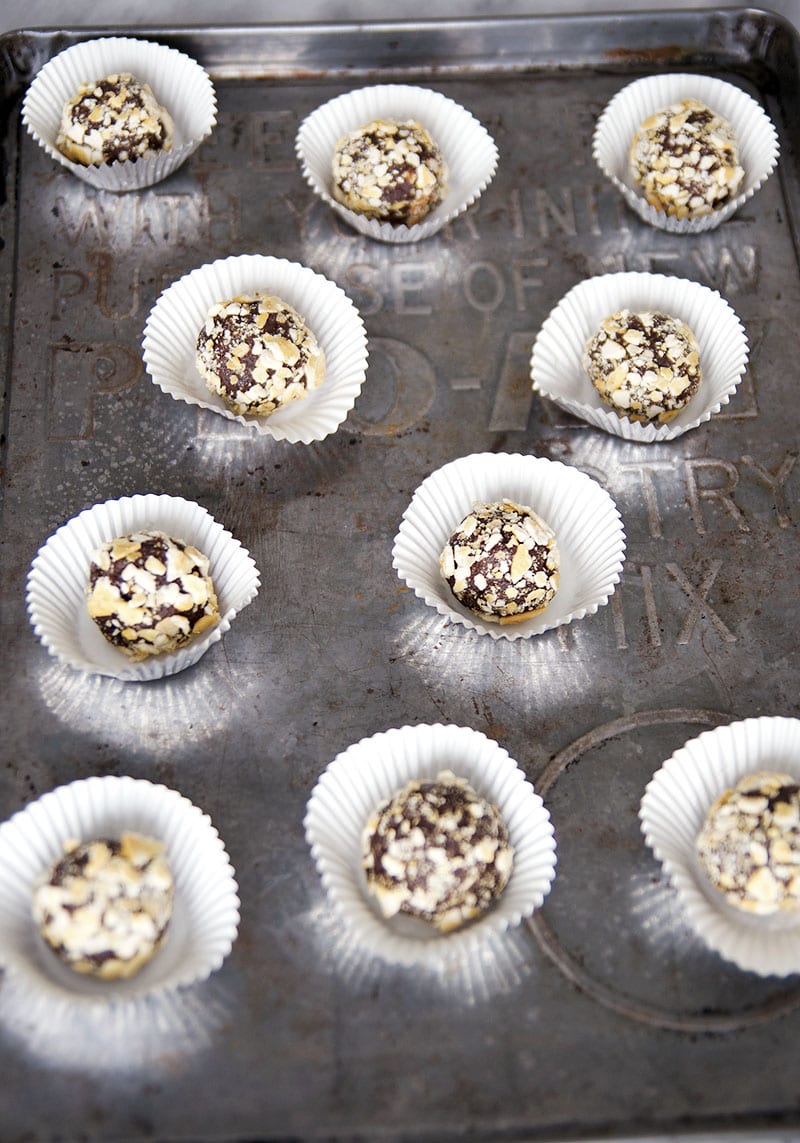 Oops! #parentingfail
So tonight when you are out trick-or-treating, just remember that's not a killer It clown, it is just a man in a spooky costume. Also, don't forget to pack adult treats for your travels. The essentials, these truffles and a travel coffee mug filled with your fave adult beverage.
Happy Halloween everybody!
Recipe from Bakers Royale's Cookbook
Related posts: