Cedar smoked lemon-rosemary chicken is easy to make at home with your grill. You don't even need a smoker to get that cedar smoked flavor. Cedar smoked lemon-rosemary chicken is light and perfect for any time grilling.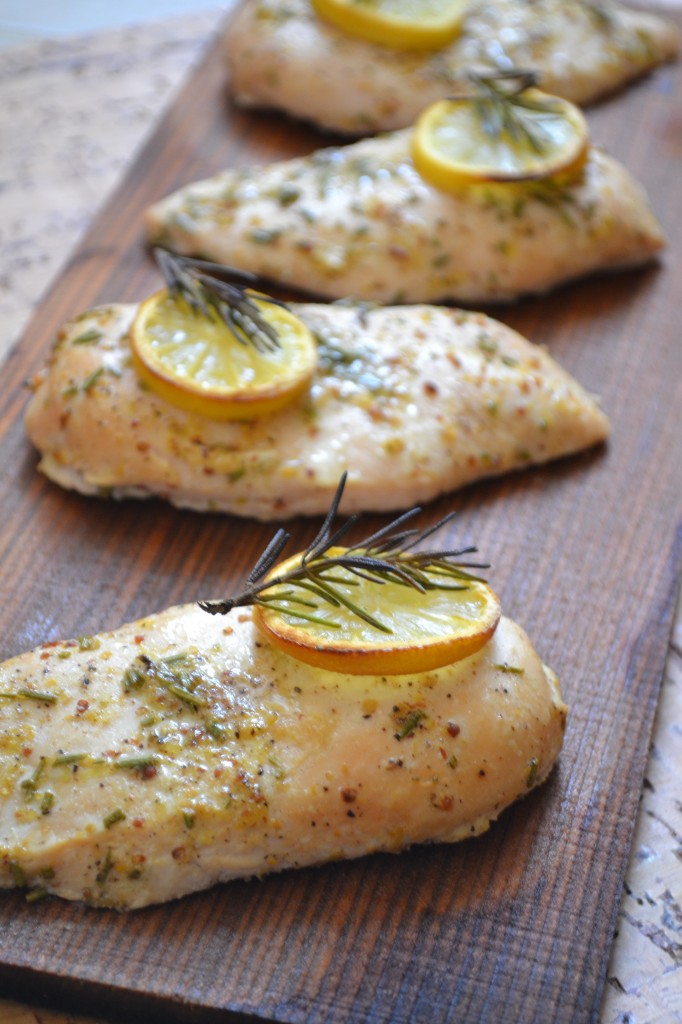 I am constantly looking for new grilling options, especially now that I started this little blog here. I am sure you all have smoked fish on a cedar plank before. If you haven't yet, you should definitely give it a whirl.
Seriously, it is not that hard!
Step One: Obtain and buy a cedar plank. They are usually in the seafood section at your local grocery store.
Step Two: Soak it in water with a plate on top to weigh it down overnight.
Step Three: Marinate your protein. Don't over complicate it; it could just be oil, vinegar, salt, and pepper.
Step Four: Place the protein on the plank, and grill.
A few simple steps and you could end up with this!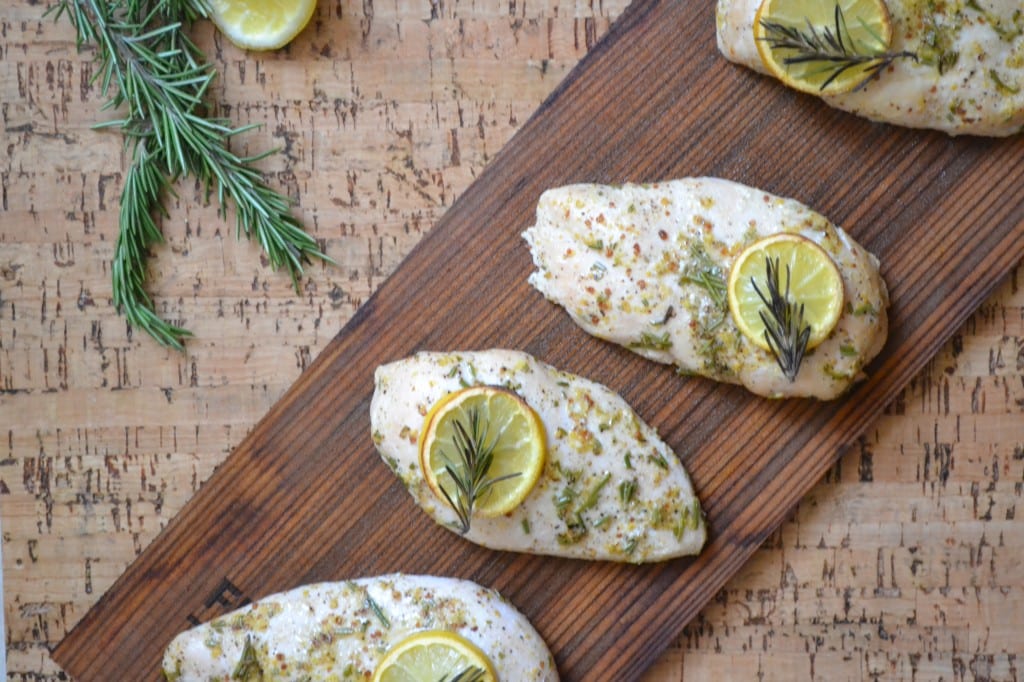 A lot of people turn their noses up at seafood, so why not go with chicken, the safer option? The smoked flavor with the lemon and rosemary makes this a versatile and healthy summer grilling option. Try it this weekend!
Happy grilling kids!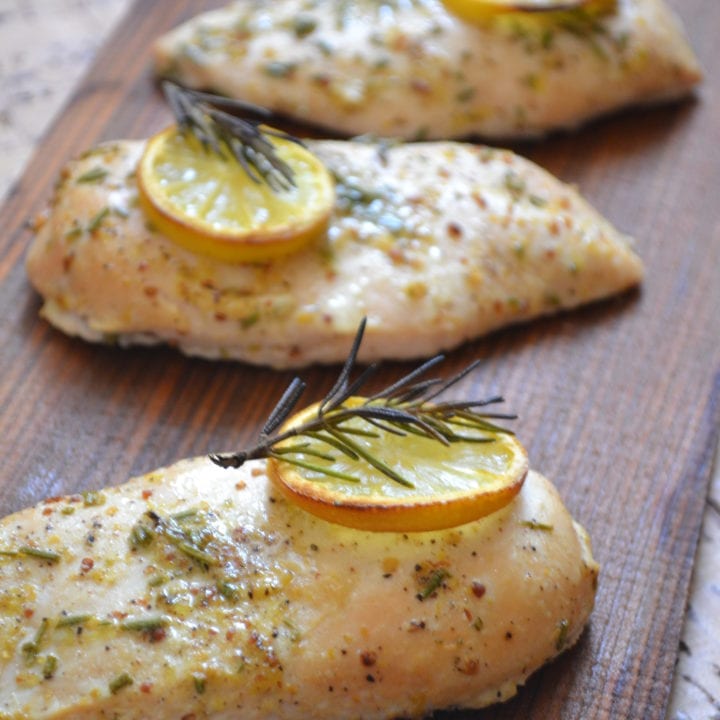 Cedar Smoked Lemon-Rosemary Chicken
Yield: 4 chicken breasts

Prep Time: 15 minutes

Cook Time: 25 minutes

Inactive Time: 1 days

Total Time: 1 days 40 minutes

Simple, tender, and juicy cedar plank smoked lemon-rosemary chicken made on the grill is perfect any time of year.
Ingredients
For the Marinade:
1 tbsp lemon zest
1 tsp salt
1/2 tsp salt
2 sprigs fresh rosemary, finely chopped
1/3 cup extra virgin olive oil
1/4 cup fresh squeezed lemon juice
1 tbsp coarse ground dijon mustard
For the main dish:
Instructions
Add marinade ingredients to a large, sealable freezer storage bag. Add chicken to bag. Seal and shake to combine the marinade. Place the sealed bag with the chicken in the refrigerator for at least 15 minutes, up to 30 minutes.
When ready to grill, pull the chicken out of the fridge, and let it come to room temperature slightly while you get the grill set up.
Set all burgers on your gas grill to medium. Close the lid and let the grill heat.
Use tongs to remove the marinated chicken from the bag and place it directly on the cedar plank. Discard bag with remaining marinade.
Place a lemon slice and piece of rosemary on each chicken breast. Add plank to grill. Close lid and grill for 20-25 minutes until internal temperature reaches 165 degrees F.
Recommended Products
As an Amazon Associate and member of other affiliate programs, I earn from qualifying purchases.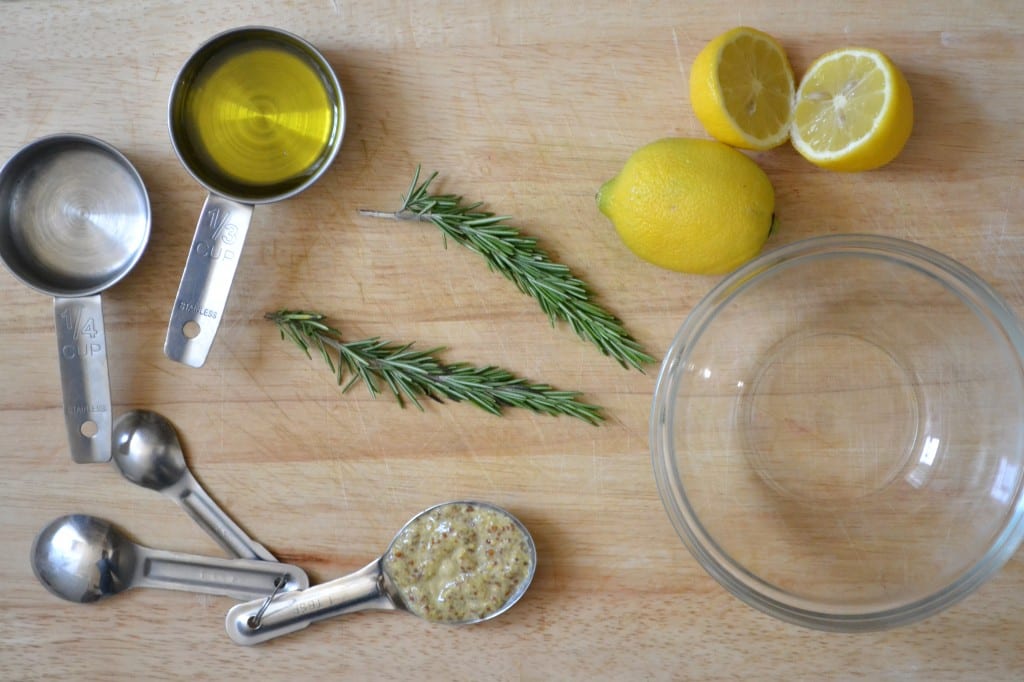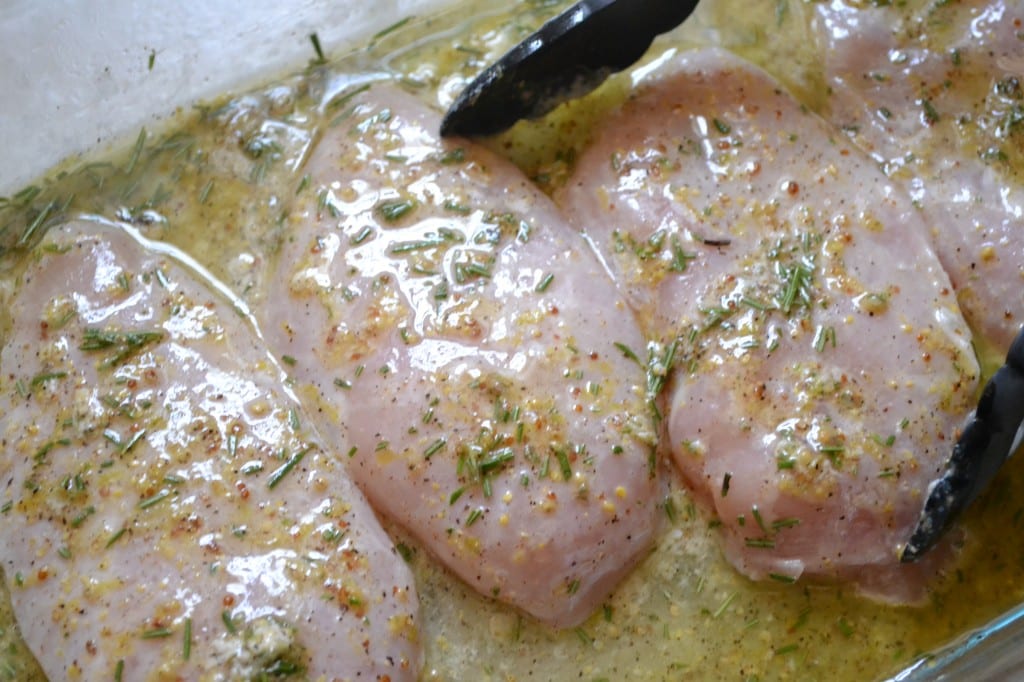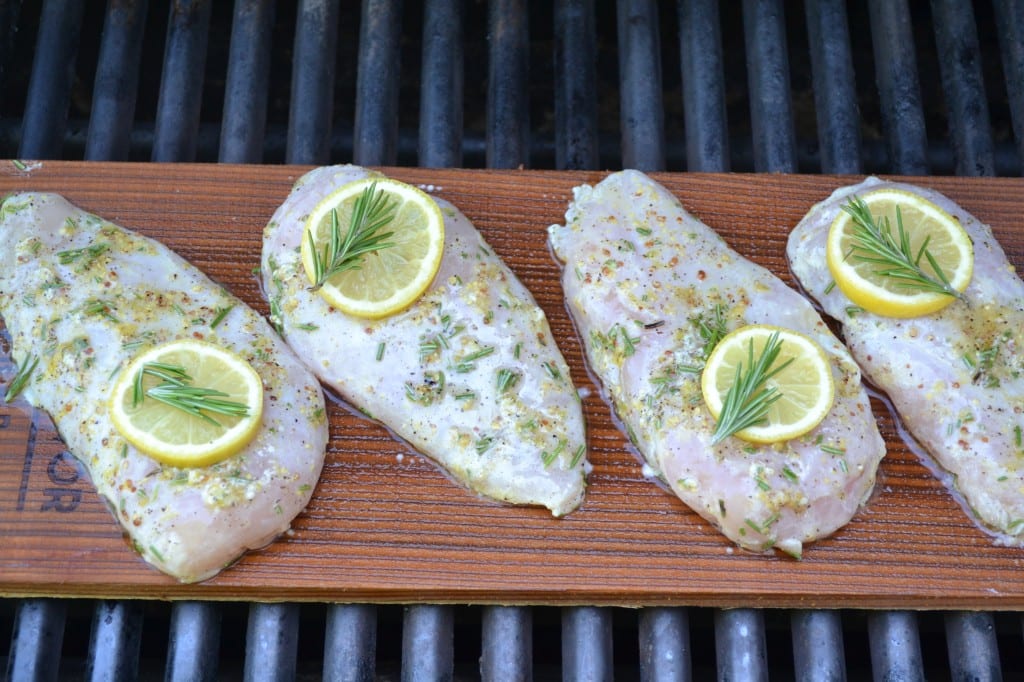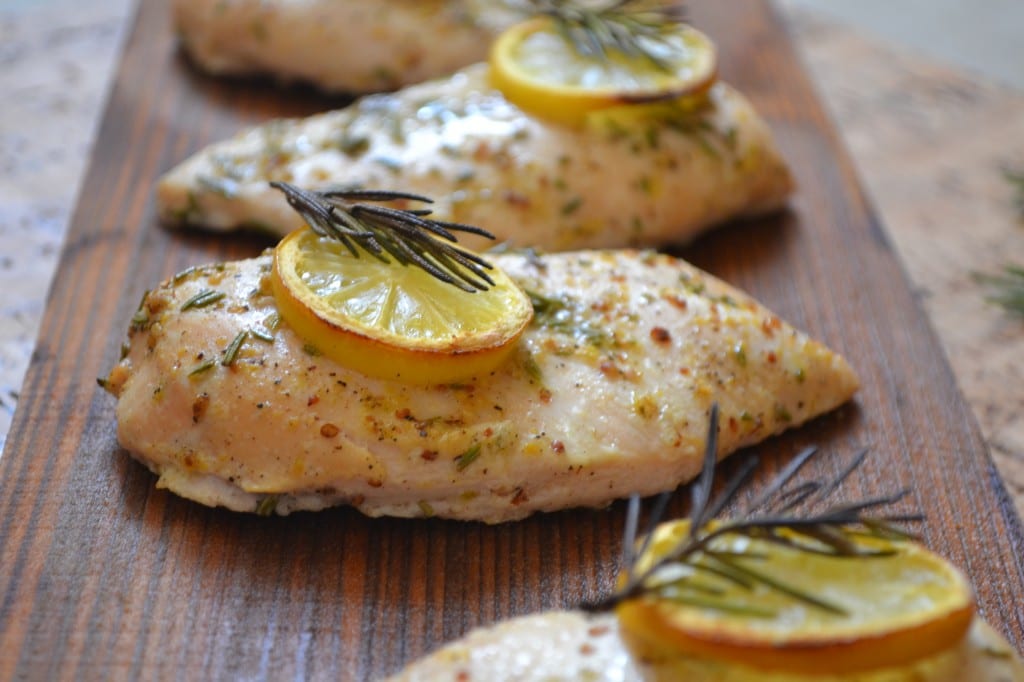 Cedar smoked lemon-rosemary chicken takes 20 minutes to cook. Let it rest five minutes before serving or cutting. This dish would go great with grilled corn or a little bit of whole wheat pasta salad.