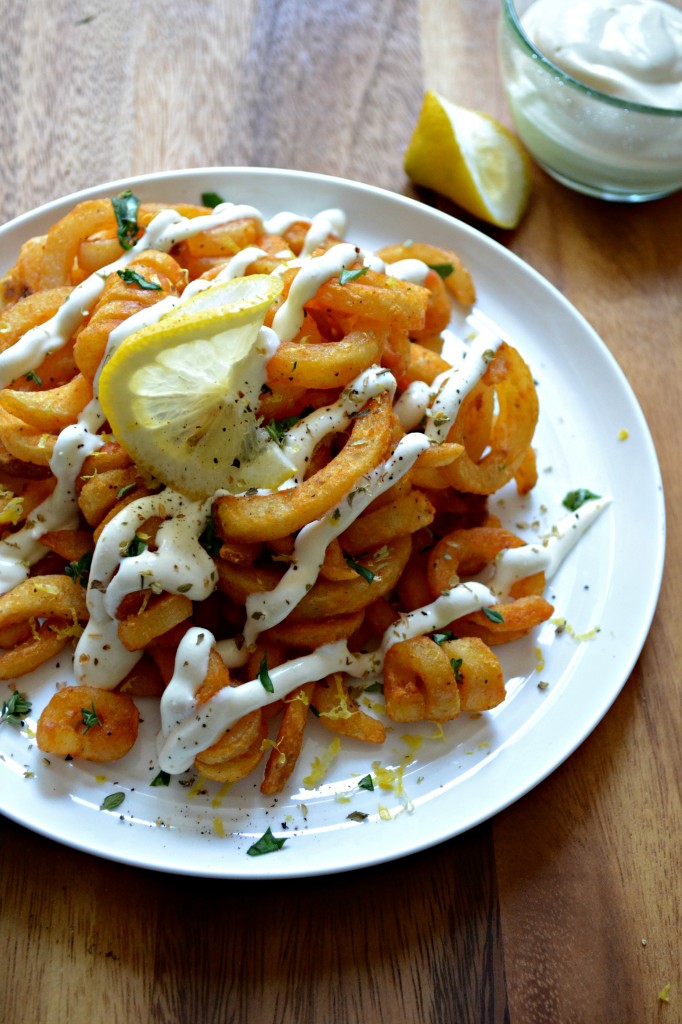 Today I am taking Andy for his nine month doctor's appointment. NINE MONTHS! Can you friggen believe it? I can't! I mean I had high hopes I would be able to be a parent and turn out a pretty normal even-keeled kid, but to see that it has actually happened is still astonishing to me.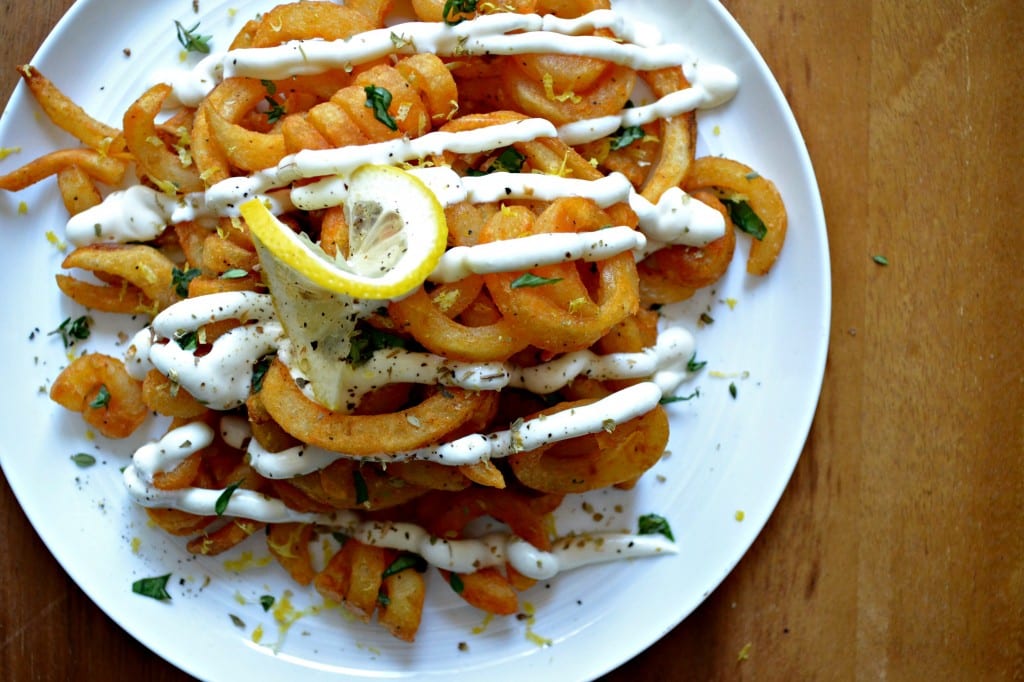 In these nine months I have learned a few valuable lessons:
Babies look way cuter on a baby monitor while sleeping than they do in real life. That video monitor was a seriously great investment. I regret not registering for it in the first place.
Breastfeeding is awful/magical/gross/beneficial/painful all rolled up into one. Formula feeding is soooo freeing! Both are great options. No mom-shaming here!
No matter if you say it quietly or scream it meanly, your baby will not answer the question "What do you want?!?!?"
I have figured out how to take a 7 minute shower and have even figured out the right amount of lotion to squirt on to my hand to lotion my entire body. Yep, it is quite a learned skill to get down to a ten minute shower and getting ready routine while your baby, aka the ticking time bomb, sleeps.
The ponytail is a must!
If all else fails and you just have one of those day, fries. Fries of any variety; curly, sweet potato, French, baked, fried, or covered in good toppings. All work to turn your mood around.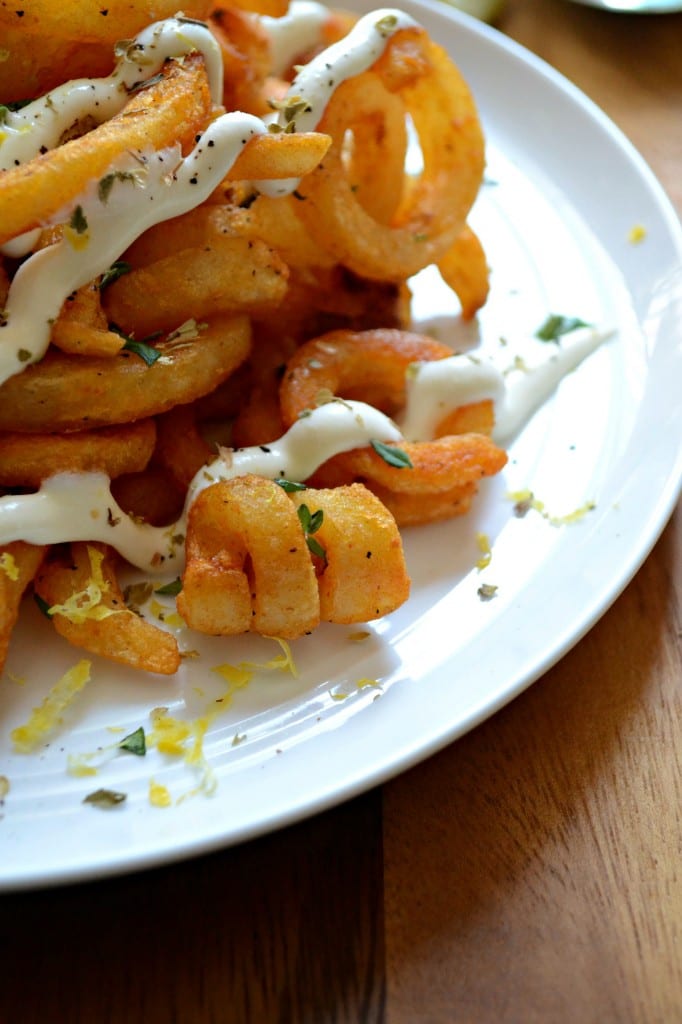 I enjoy every moment of craziness and look forward to fries and wine when things get rough. These fries are the best!!! I think it is that whipped feta and lemon zest. It is like a big fat Greek punch in the face.
In a good way of course!
Greek Curly Fries with Whipped Feta
Baked curly fries topped with dreamy whipped feta, herbs, and lemon.
Ingredients
13

Ounces

1/2 Bag Frozen Seasoned Curly Fries

Zest of ½ a Lemon

Squeeze of Lemon Juice

1

Teaspoon

Fresh Chopped Thyme Leaves

½

Teaspoon

Fresh Chopped Basil

¼

Teaspoon

Dried Oregano

Fresh Ground Black Pepper

Whipped Feta:

8

Ounces

Feta Cheese

2

Ounces

Cream Cheese

at room temperature

1 ½

Tablespoons

Heavy Whipping Cream
Instructions
Preheat the oven and cook the curly fries according to the instructions on the packaging. I baked my fries at 400 degrees F for twenty minutes, flipping once halfway through.

While the fries bake assemble the toppings and make the whipped feta. Add the feta to a food processor. Pulse until the feta resembles very small crumbles. Add the cream cheese and puree, scraping down the sides as needed, for four minutes.

Add the heavy cream and puree until smooth and almost fluffy. Add the whipped feta to a small plastic sandwich bag. Snip off one corner of the bag and set off to the side in a small cup or container.

While the fries are hot and fresh out of the oven, top with the lemon zest and lemon juice. Next, squeeze some of the whipped feta on top of the fries. Lastly, top with the herbs and black pepper. No need for salt. The feta is salty enough!
Whipped feta recipe adapted from the queen of whipped feta Miss How Sweet Eats.