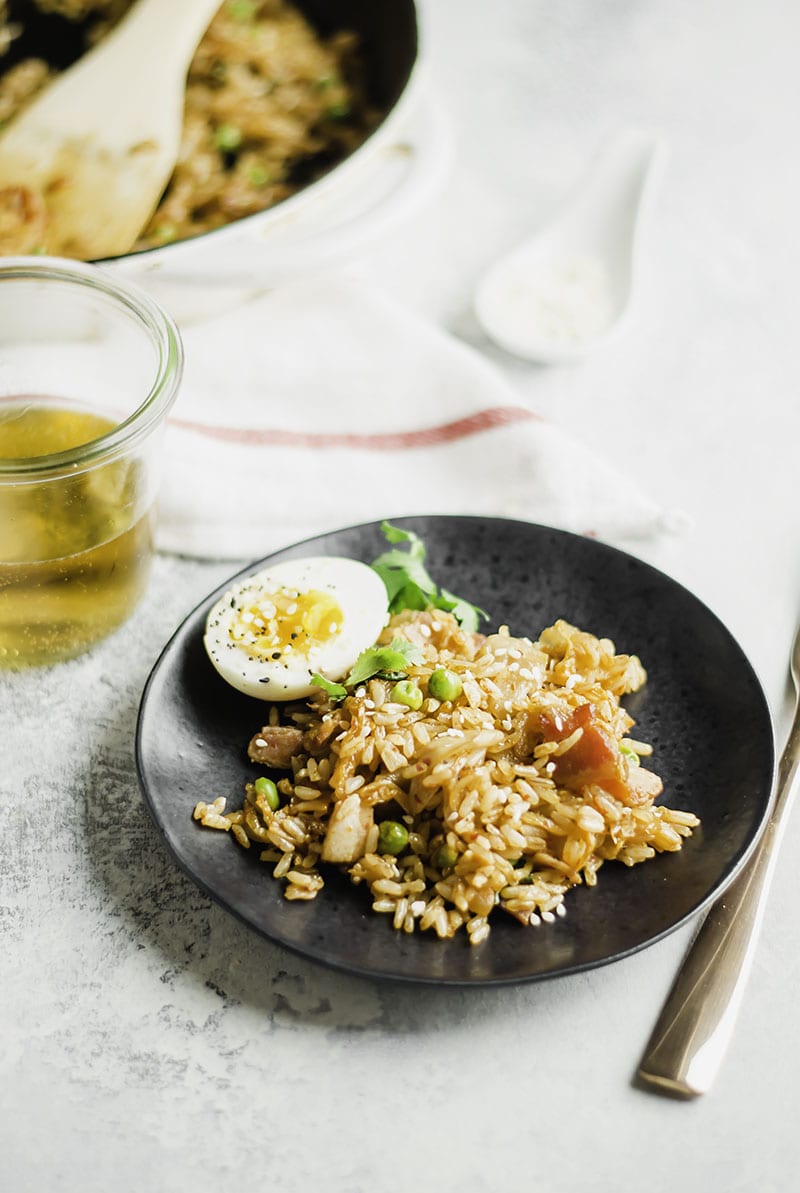 I decided to give you guys a bit of a break from all the Instant Pot and pressure cooker trendiness of the moment and go back to what I do best: a quick, flavorful weeknight meal.
We are all about take-out, fake-out. I make our own pizzas here every week. I can do pasta night every night along with burgers, wraps, and just regular old deli sandwiches. And don't forget about taco Tuesday.
Why pay that delivery fee when you can make your own version at home?
Don't get me wrong, take out is what most weekends look like around here. Mama cooks 5 nights a week, and Dada can call up a delivery guy for the remaining two days. Seems easy enough, right?
Recently my SIL lectured us about the basic fast food pyramid, or maybe more of a square.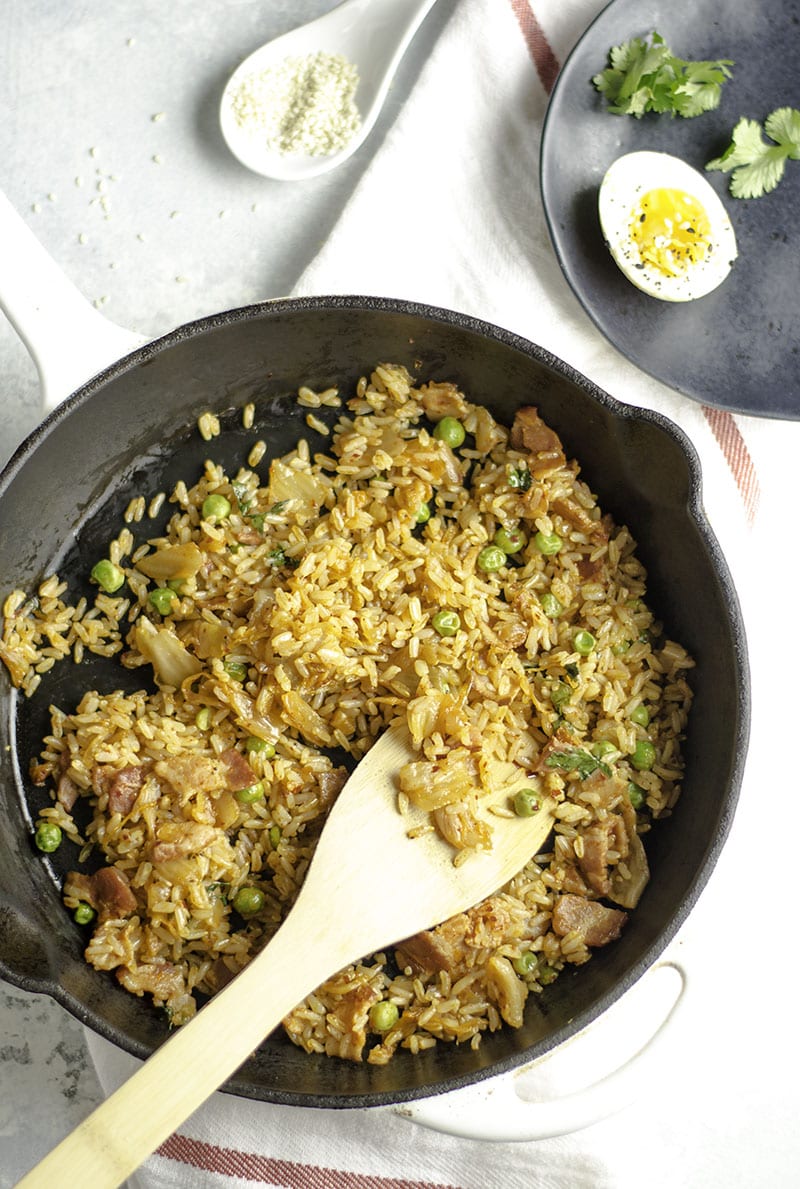 She told us that we weren't doing things right. We have our taco joint, pizza places (yes, more than one), and American kinda bar food places. All which deliver to our house. The missing piece to our take out line up is some kind of sushi, Chinese, Korean, or Thai.
I have to agree with her.
Ever since she said that, I have been craving all the fried rice and egg rolls that I have apparently been missing all these years.
We used to order Chinese as a family on Saturday nights. I used to get a different thing every week. Theeeeennnnnn I grew up, got a job as a health inspector, and saw too many things.
That was in my 20's. I am older, wiser, able to look beyond things of my past and just enjoy truly delicious and sometimes a lil' greasy food.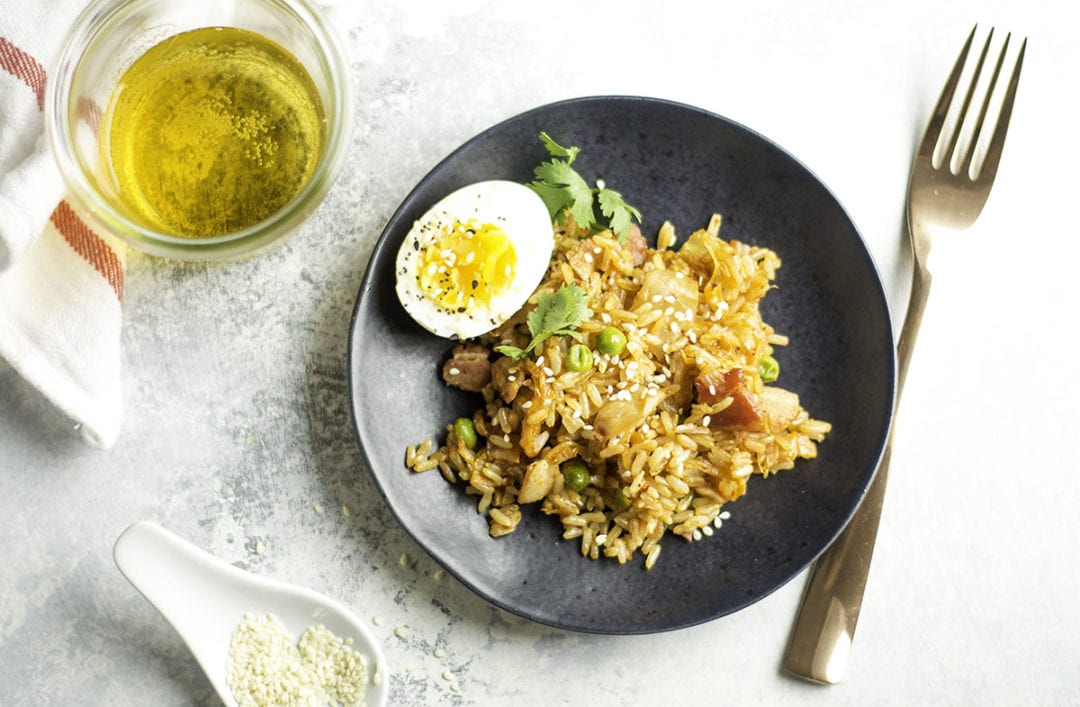 Live and learn, right?
So after getting all of the Chinese food delivered last weekend, I decided to control my ingredients and do the logical, frugal thing and just make it myself at home.
This recipe has all the spicy, pickley, fatty flavors that you want in fried rice. I always keep a jar of kimchi on hand because it lasts a long time and can spice up everything from chicken noodle soup to eggs. I also will tell you that you could keep this vegetarian and skip the bacon. That's sooo not me, but you do you.
In the end, my SIL was right. We are adding Chinese take out into the reg mix.
Now, to learn how to make sushi…in the midwest…maybe I'll just stick to take out on that one.
Related posts: