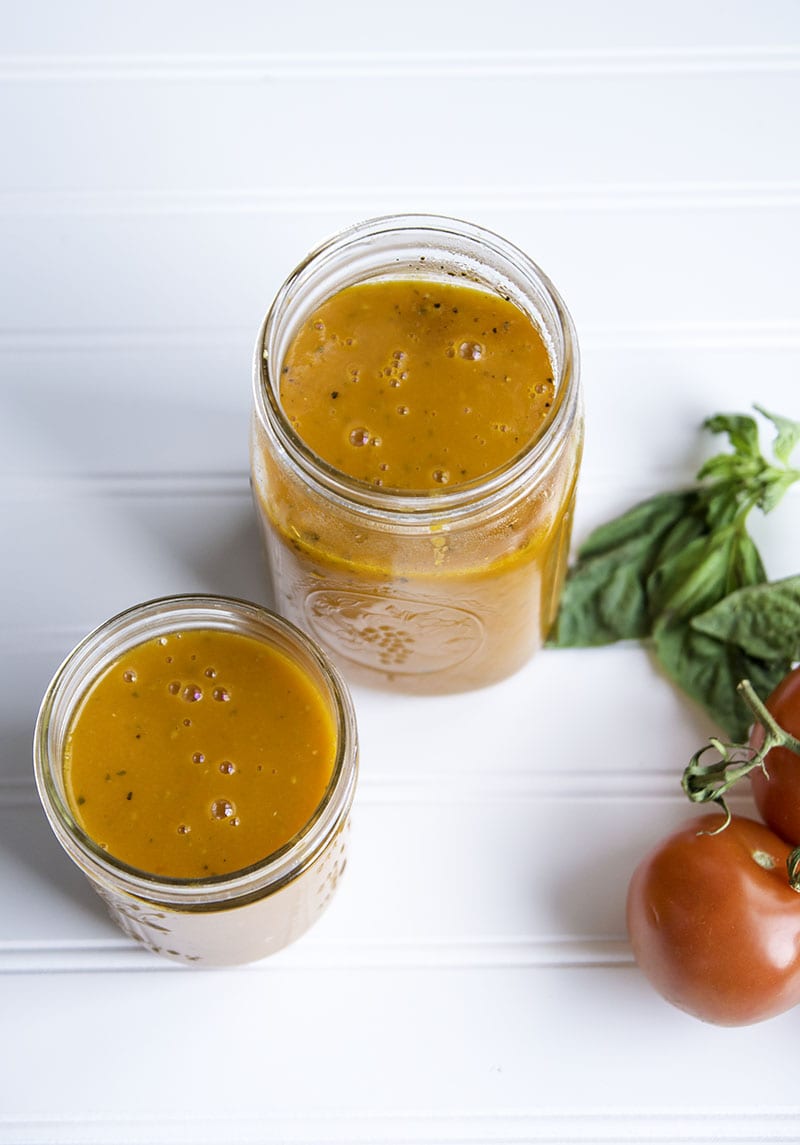 I have always thought of myself as a semi-trendy individual. I mean I was wearing thick, dark hipster frames back in the early 2000's before they were cool and everywhere. I also had a quinoa recipe go viral before quinoa was the new brown rice.
I still like brown rice. Quinoa sometimes gives me a stomach ache. But that is neither here nor there.
I may be about to turn 34 but I am still kind of hip.
It may take longer than it used to, but I eventually get on trend.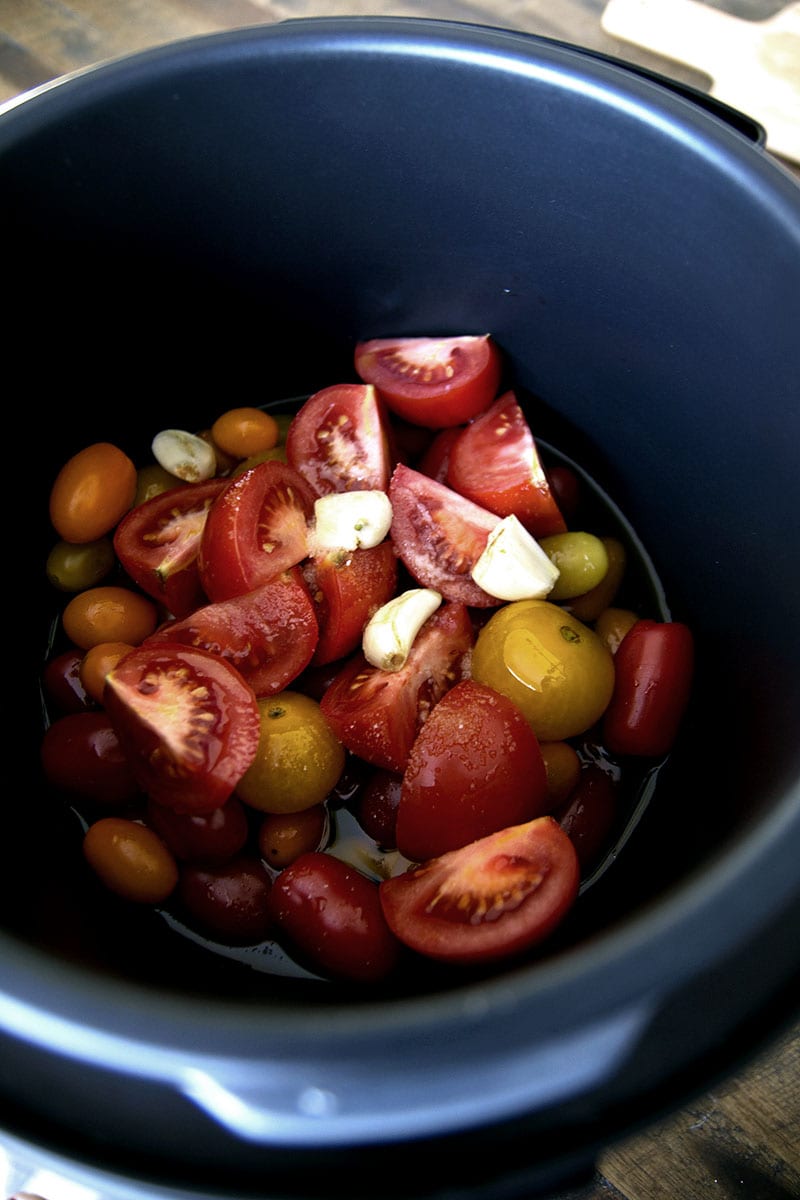 Enter the Instant Pot/ Pressure Cooker trend of the here and now. Or is this already old news to you?
I literally took raw meatballs and uncooked spaghetti, added sauce, and then with some Harry Potter style magic turned it into dinner for the whole family in 10 minutes! Where has this been all my life?
Ya know when you read slow cooker recipes, and it says, "cook on low for xyz or cook on high for 1/2 xyz time?" Well, I am always do the high setting. Patience is not my strong suit. So this pressure cooker life is totally ideal.
And very trendy.
There are a lot on the market aside from the Instant Pot. Do your research and find one that works for your price point. I have found that most settings on my Crock Pot Express Crock still translate to the Instant Pot based recipes.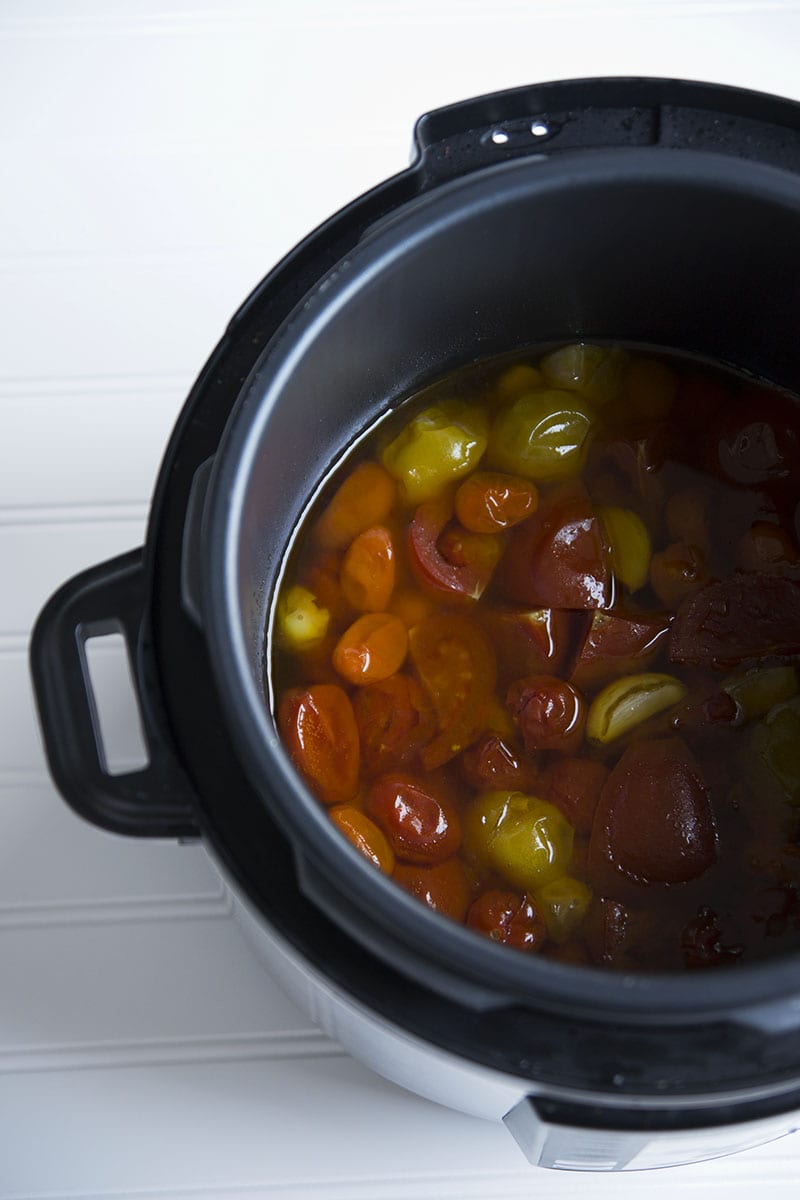 I loooove to make homemade pasta sauces, but time is usually the issue. I don't know if my kids have an implanted alarm system that goes off any time I try to do blog work, talk on the phone, or even leave a friggen room.
It is hard to get things done sometimes. Not impossible, but hard.
With this sauce, I snuck away from them for like 5 minutes. I sliced a bunch of tomatoes, smashed a few garlic cloves, tossed in olive oil, and then let the pressure cooker do the rest. delicious and fresh tomato sauce in under an hour.
The only labor intensive thing about this is pureeing it in a blender or by using an immersion blender.
I cannot wait to recreate this during that summer tomato season. it will be nice to make fresh tomato sauce without turning on the oven.
Your summer self is already thanking me in advance.
Related posts: