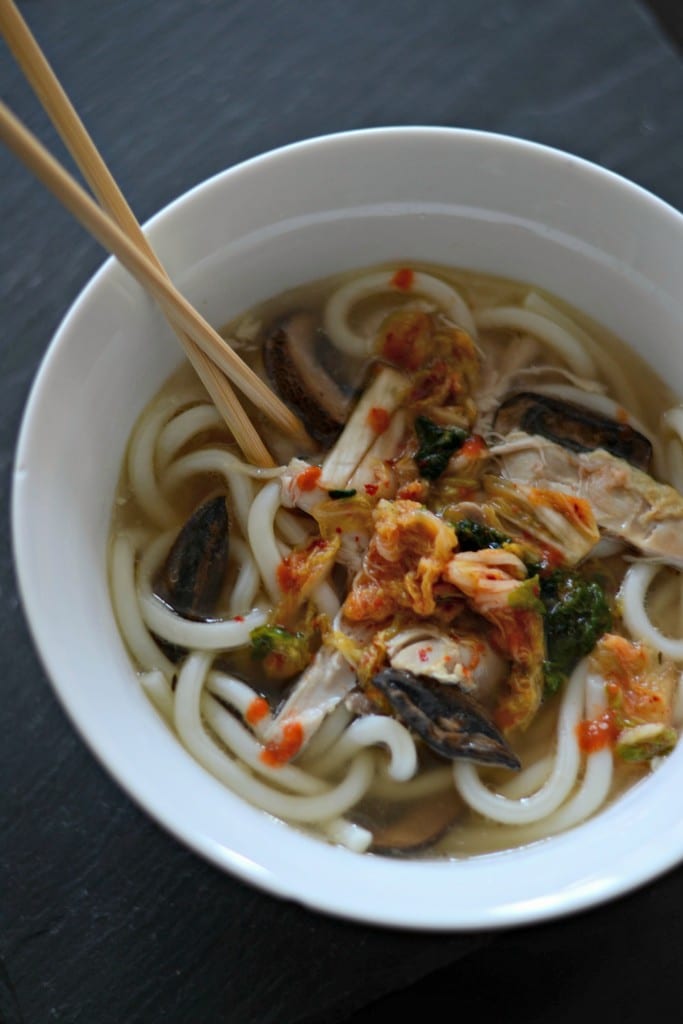 Leave it to me to post a recipe for soup just when the weather perks up a bit. Ugh. Anyway, if you couldn't tell from my Snapchat account, I have been on quite a soup kick this winter. Oh and BTW I have another soup recipe coming next week. Sorry, I'm not sorry! Lately I have been splitting my attention and obsession between soup, HGTV, and Redfin. I seem to get on these kicks during transitional phases in my life. For example when I was pregnant with Andy it was soup, Parenthood, and any baby blog out there that wanted to tell me horror stories about all the things I was doing wrong as a mother.
Yesterday was one of those apartment living days that I truly realized it is time to get the heck outta here! I was minding my own business, chatting with my parents and all of a sudden, I hear what sounds like a faucet running. I was boiling some beans on the stove so my mom thought it was the beans maybe boiling over. I go running to turn off the stove. As I pass my bathroom, I see what is a small waterfall pouring out of my ceiling vent. GAAAHHHH! It was for sure one of those moments where you just think, I have no idea what to do to fix this.
I grabbed a bucket, handed it off to my mom, and ran upstairs to see what was causing the new fancy waterfall feature in my bathroom. Knock, knock. Please be home, please be home! Knock, knock. I can hear my neighbor running around. Answer the door! Finally an answer. Lo and behold, I discovered that my neighbor's toilet had overflowed and was pouring into my bathroom.
Awesome.
Never ever have the lyrics, "We gotta get outta this place…" have rung more true.
Thank God my parents were here to help me. This little incident has kicked me into a frenzied state of HGTVing (Fixer Upper is my jam–Chip and Joanna get a million heart eye emoji's from me right now) and checking Redfin for new houses any chance I get. On the rare occasion in which both boys get down to nap at the same time, I heat my bowl of soup quickly, and sit my butt on the couch with my Redfin app open and HGTV on in the background.
Sigh, the perfect house hunter hour of bliss.
I will tell you that this soup, as amazing as it was, was very hard to eat while sitting on the couch. It was worth forfeiting my HGTV tv time to sit at the table and slurp noodles. Loudly. I heard that was good luck but maybe it is also annoying enough to an upstairs neighbor who didn't hear their toilet running, and running, and running. Sharing walls with people is just the BEST! I know you all have horror stories too. Please share to help me last a little longer in this apartment living lifestyle.
We may not have a house of our own yet, but at least I have an unending amount of soup.
Related posts: