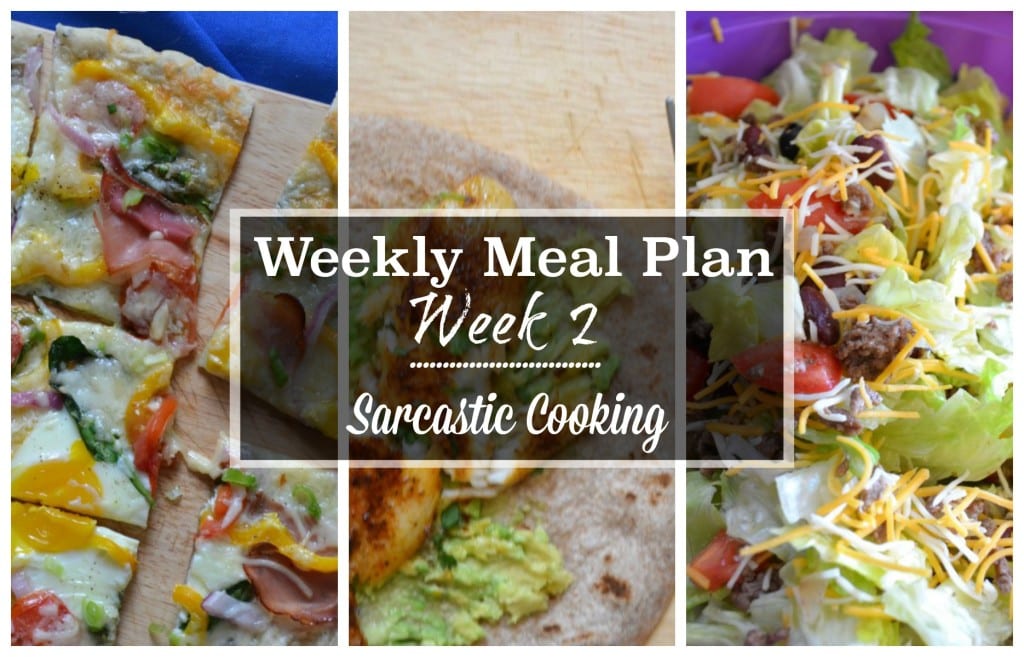 Week two! Woop woop! How are you liking it so far? I never really heard much feedback, so am I safe to assume you are liking this little week of dinner ideas post?
This week we kind of switched things up since Mike was off last Monday. We had our pizza night Monday and because of the whole Lent thing, fish tacos on Friday. Mike was complaining about no meat. But we all know any kind of taco soothes the savage beast around here.
Alright, let's jump right in!
Monday – Pizza Night using this dough recipe. (May I suggest buying a little more expensive cheese. I just bought and used low-moisture shredded mozzarella cheese from Whole Foods and made the best cheese pizza ever. Instagram proof!)
Tuesday – Slow Cooker Chicken Chili  (I made this recipe in the slow cooker, minus the bacon).
Wednesday – Taco Salad (replace the Doritos with Trader Joe's version or replace ground beef with ground lean turkey and feel a little healthier).
Thursday – Garlic Green Bean Stir Fry + Brown Rice (I added in some sliced cremini mushrooms and chopped cashews).
Friday – Blackened Tilapia Tacos 
Happy take-outing for the weekend, because that's how we roll in this house! See ya again next Saturday for the next installment.