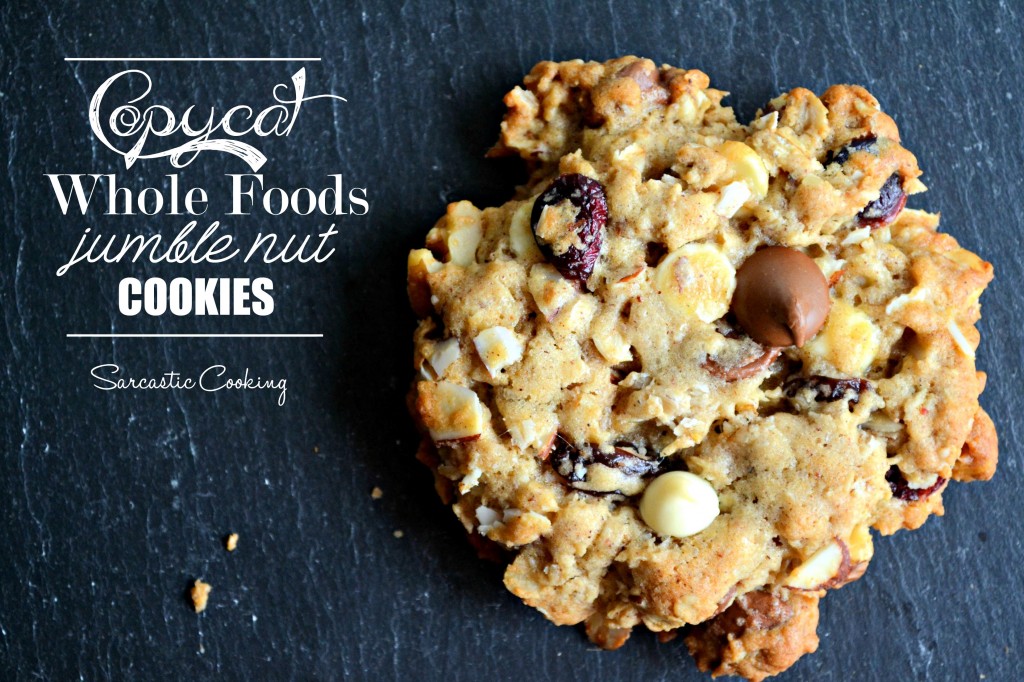 I think I have told you guys about my obsession with this cookie before. But, just in case you're new here (hello, welcome) I will tell you again, I am obsessed! See, I was never much of a Whole Foods girl.
I always preferred Trader Joe's.
I would normally split my shopping between Trader Joe's and Dominick's. But since all my local Dominick's shut down and I don't really like our Jewel, I was doing all my shopping at Trader Joe's.
Now don't get me wrong, I love TJ's, but they don't always have everything on my grocery list. That is why I needed a basic chain store like a Jewel or Dominick's.
I was happy at TJ's. Then they went and built a Whole Foods like a block away from Trader Joe's.
Now, I am hooked. Their deli/bakery/prepared food area is my slippery slope. I always save it for last, which I feel like really increases my chances of impulse buying.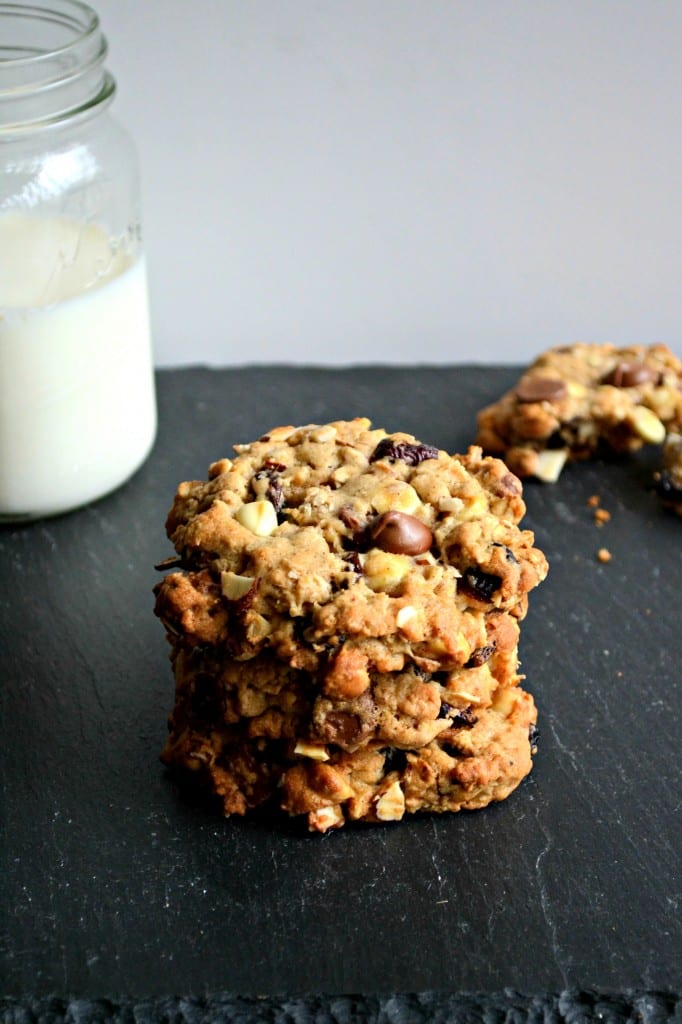 Tamales? Pre-made? Sure, I need these.
Two different loaves of bread? Why not! Mike doesn't like rye bread anyway.
Ooooo! Cronuts. I will have that for breakfast tomorrow. Who am I kidding? I will eat this as I unpack groceries.
Whole roasted chicken? I can always find a use for that.
6 giant cookies for 6 bucks. That's like a buck a cookie. It's a deal! Hmm… Jumble Nut or Chocolate Chip? Always Jumble Nut.
Then $200 and 20 extra not-on-the-list items later, I am thinking of a curse word that rhymes with pit. Except I am thinking of it like piiiiiiiiiiitttt!
Yeah, Whole Foods loooooves me.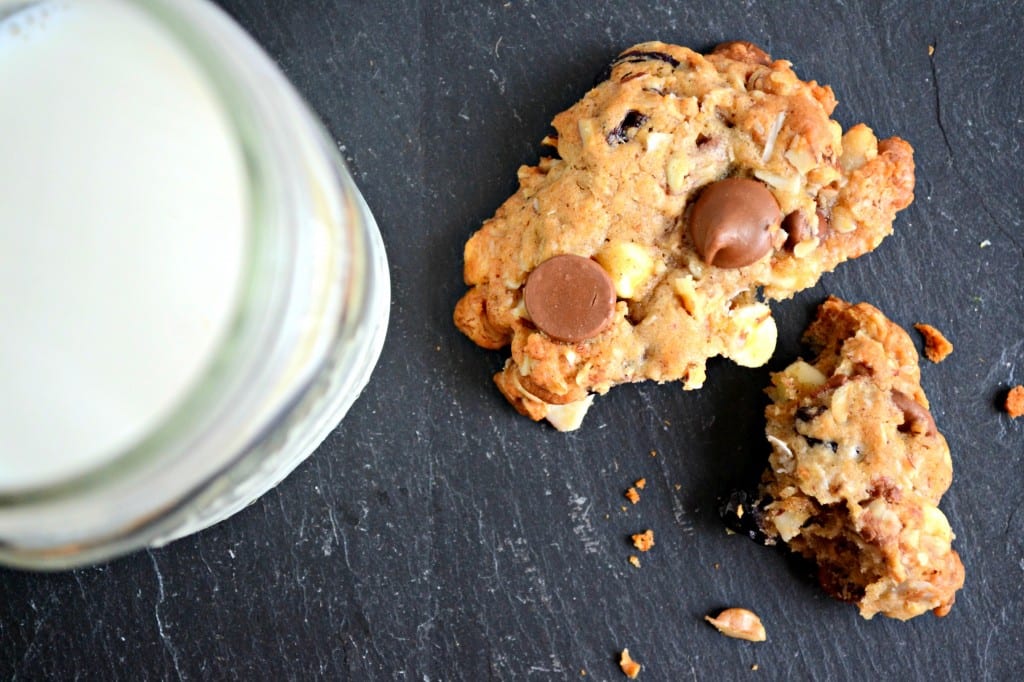 After buying these cookies every time I shop there and every time thinking I can so make these at home, I finally did.
So, take that, Whole Foods! I just shaved $6 off my bill and all of your bills too! Go buy yourself an expensive iced coffee with that money.
You deserve it.
Recipe adapted from Baked by Rachel.
Related posts: