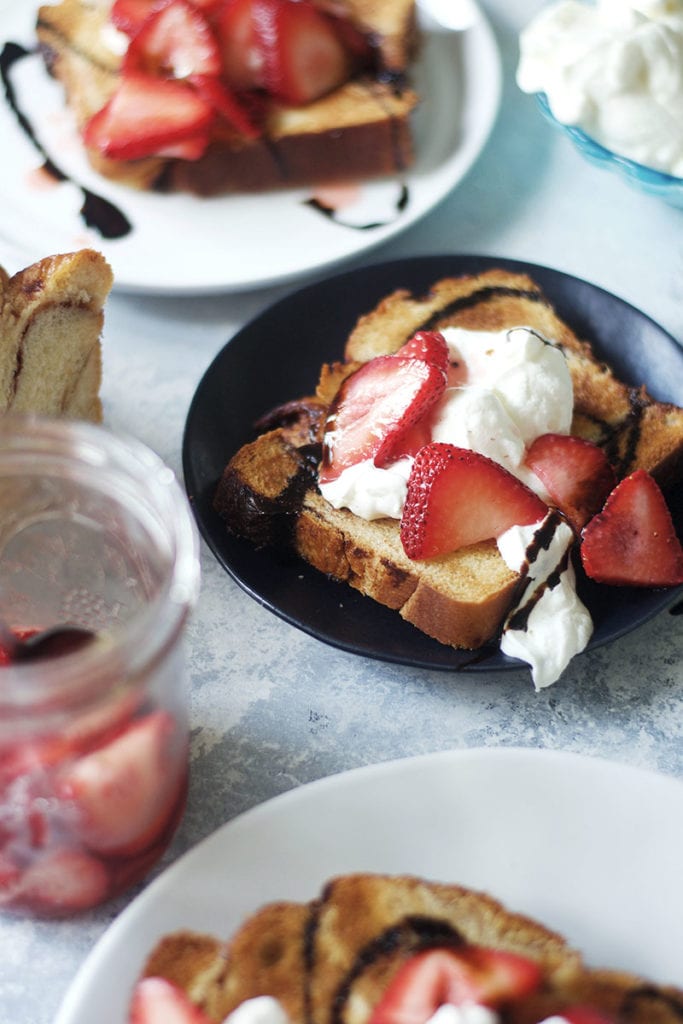 As I type this it is 8:10pm on Wednesday night. I don't know if you know this, but I think hell hath frozen over. Here's why. Andy asked to go to bed at 7pm. 7pm! And HE asked. I didn't have to chase him and read fifteen hundred stories. Then stand at the door counting down from 30 and then closing the door to him whining. Yep, so that's why hell has for sure frozen over.
Reason number two hell has frozen over is that, on day three of potty training, we have had 1 small minor accident Tuesday and other than that, he has peed and pooped on the toilet like a champ. I may or may not have cried after his first poop. He was just so proud! But! We have yet to leave the house sooooo potty training has yet to really be tested.
Like I said, hell, frozen over!
As a slightly seasoned parent, there are these small moments that occur in which you stop yourself from feeling that sense of accomplishment because you know you will pay for it later. Like, Andy will either wake up right as I lay down to go to sleep or he will wake up at 6am. I know there is a balance. Right now I am going to push that out of my head for a moment and just enjoy this rare moment of overlapping quiet from both kids while the sun is still out, none the less!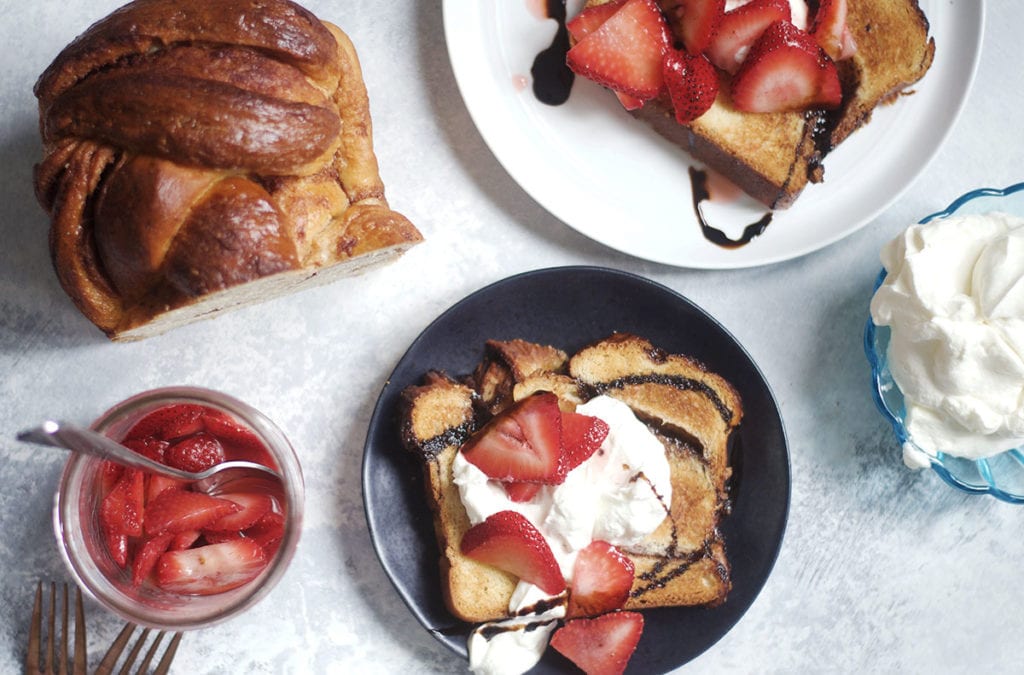 I would pop a bottle of champs but I have none and I am creeping around here like a mouse because I don't want to stir the pot or make any noise at all to wake the babes. So I think it is time for my newest obsession, babka toast. I basically made this recipe for babka, but instead of pimento cheese I used 3/4 cup of Nutella. Babka is normally the best for french toast but forget all that. This is way less mess and way easier!
I used strawberries macerated in orange bitters, lemon juice, and sugar. After an hour they are good for topping sweet toasts like this or even ice cream or yogurt. Give it a try, but keep it down.
You wake 'em, you take 'em!
Strawberry and Whipped Cream Nutella Babka Toast
Nutella Babka toast with homemade whipped cream and bitters macerated strawberries.
Yields: 4-6 Slices
For the Macerated Strawberries:
1 Pint Strawberries, stems removed and sliced
1 Teaspoon Sugar
1/2 Teaspoon Lemon Juice
1/2 Teaspoon Orange Bitters
For the Whipped Cream:
2 Tablespoons Cream Cheese, room temp
2 Tablespoons Sugar
2 Cups Heavy Whipping Cream
For the Toast:
4-6 Slices of Chocolate or Nutella Babka
Balsamic Syrup (optional)
Add sliced strawberries, sugar, bitters, and lemon juice to a mason jar. Seal the lid on tight and place in the fridge for an hour.
To make the whipped cream, add the cream cheese and sugar to an electric stand mixer fitted with the whisk attachment. Beat on medium until smooth. Turn the mixer down to low and slowly stream in the heavy cream. Increase speed to medium and whip until stiff peaks form, about 5-7 minutes.
Toast your slices of babka. Add the whipped cream to the toast. Top with macerated strawberries and some of the liquid. Drizzle with balsamic syrup if using. Serve right away.
Preparation time:

1 hour

Cook time:

NA

Total time:

1 hour