It's a standard cold and rainy fall day here in Chicago. I don't really have much to talk about. I made one of my quick go-to recipes for dinner because I spent the whole day doing laundry at my parents' house since our dryer is broken and I am a brat and refuse to go to a laundromat. So here it is: the easiest, tastiest, "I could eat this everyday" recipe I have!


Ingredients
The Juice of 2 Lemons
3/4 a Box of Pasta, any kind (I prefer linguine, whole wheat if you want some extra fiber)
1 Pint of Cherry Tomatoes, cut in half
A Handful of Fresh Basil Leaves
Fresh Mozzarella in Water, cut into bite size pieces
1 TBSP Salt
1 TBSP Pepper
1/2 Cup of Olive Oil
First boil your salted water. Toss the pasta in and cook for 8-9 minutes. Pour your olive oil in a pan and heat over medium /low. Add in your cherry tomatoes, salt, and pepper and cook them just until the skin of the tomato starts to bubble up and wrinkle, approx. 10 minutes.
Pour the cooked pasta into a large bowl. Add in the oil and tomatoes. When you mix them together the tomatoes burst and you get this fresh tomato flavor in the sauce that is so simple, yet so amazing.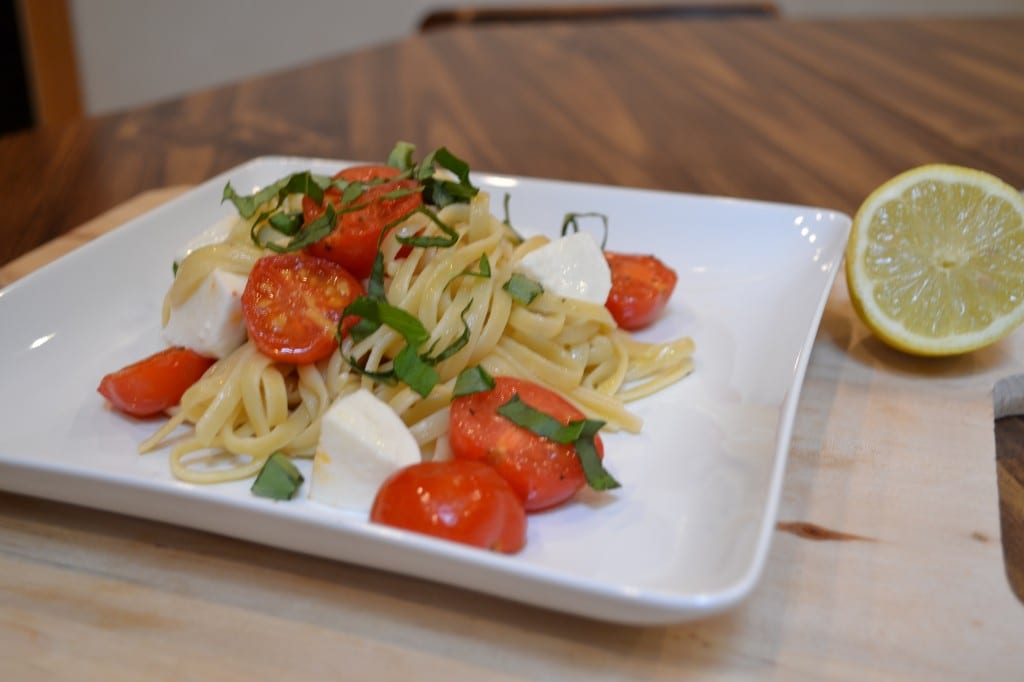 Add in the mozzarella and lemon juice and toss the pasta. Top with the fresh chopped basil and serve. If you aren't a fan of fresh tomatoes (like some of you weirdos are) you can substitute in roasted red peppers and still have a great dish.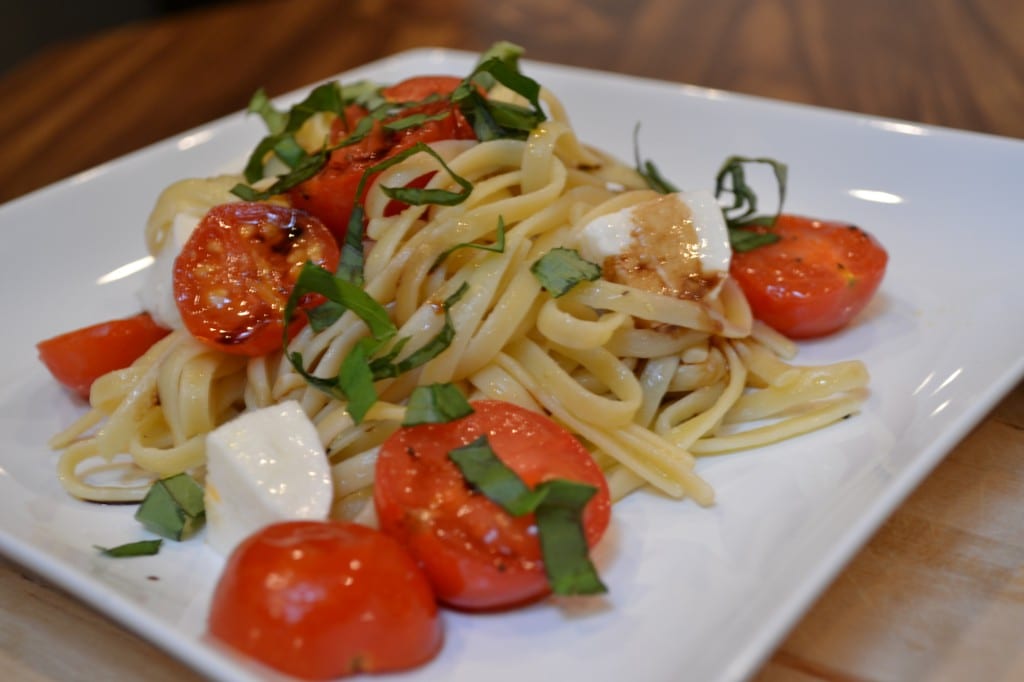 Sometimes I like to add a drizzle of balsamic reduction on top for extra flavor. The dish doesn't need it though. You have the colors of the Italian flag and all the fresh Italian flavors having a party in your mouth. What more could you ask for?
Tomorrow is Happy Hour Friday! See you all there!
Related posts: