Today is a very important day for some.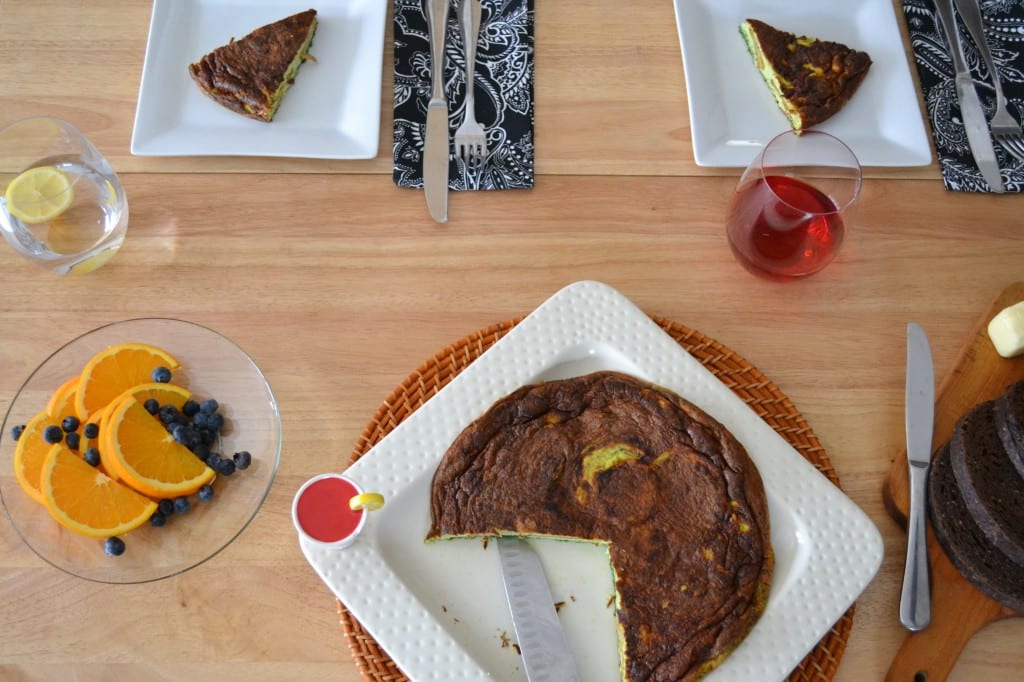 Whether you are a Giants fan, a Patriots fan, a buffalo sauce or fried food fan….or like myself, a commercial and Puppy Bowl fan, you should probably eat some breakfast before heading out to watch the big game and eat yourself into a food coma.

Ingredients
1 Tablespoon of Unsalted Butter
1 Potato, thinly sliced
6 Eggs
1 Teaspoon of Salt
½ Teaspoon of Pepper
1 Cup of Half and Half
½ Cup of Crumbled Feta Cheese
3 Cups of Fresh Spinach

Preheat the oven to 400 degrees.
Melt the butter in a large oven-safe skillet over medium heat. Add the sliced potato. Cook the potato for four minutes until golden brown.

Add the half and half, salt and pepper to the eggs and beat using a whisk until combined.

Place the spinach leaves and feta in the blender, pour the egg mixture over the spinach and feta, and mix for about 30 seconds.

After four minutes, turn the potatoes over to brown the other side. Pour the egg mixture over the potatoes.
Use a rubber spatula to bring the sides of the frittata that start to cook towards the center of the pan. Do this for about five minutes.
Place the pan in the oven and cook for 25 minutes.

The frittata will be puffy when first removed from the oven. Let it stand for five minutes before serving.
Flip the frittata over on to a large platter or serve it right out of the pan.

Enjoy your semi-healthy brunch. Now go eat as much fried and buffalo coated food as you can!
Related posts: