So, I guess my husband should have put some money on his prediction that the normal 40 degree weather typical of March will return. The out of the ordinary 80's of last week are gone and the chill has returned.
For me that only means one thing—soup is on!!!
Broccoli cheddar soup in a bread bowl from Panera was a staple for me in college. Comfort in a bowl any time of year.
At least once every week or every other week, the stressors of college life or even some really juicy gossip would force us to head out in search of some cheap and comforting food.
We would sit in the booths or push a few tables together and chat for an hour or longer. We would laugh about stories from the night before, gossip about the latest sorority scandal, confess our dreams and worries, and sometimes even cry over broken hearts. (Don't look at me that way, judgey-judgerson! Yes, I have cried in many places, and I bet you have too!)
We did all of that over a bowl of soup and possibly a sandwich or salad…And if tears made an appearance, you better believe there was something sweet ordered for dessert.
Some people say that soup reminds them of being sick; luckily that's not the case for me. This soup reminds me of growing up together with my best friends.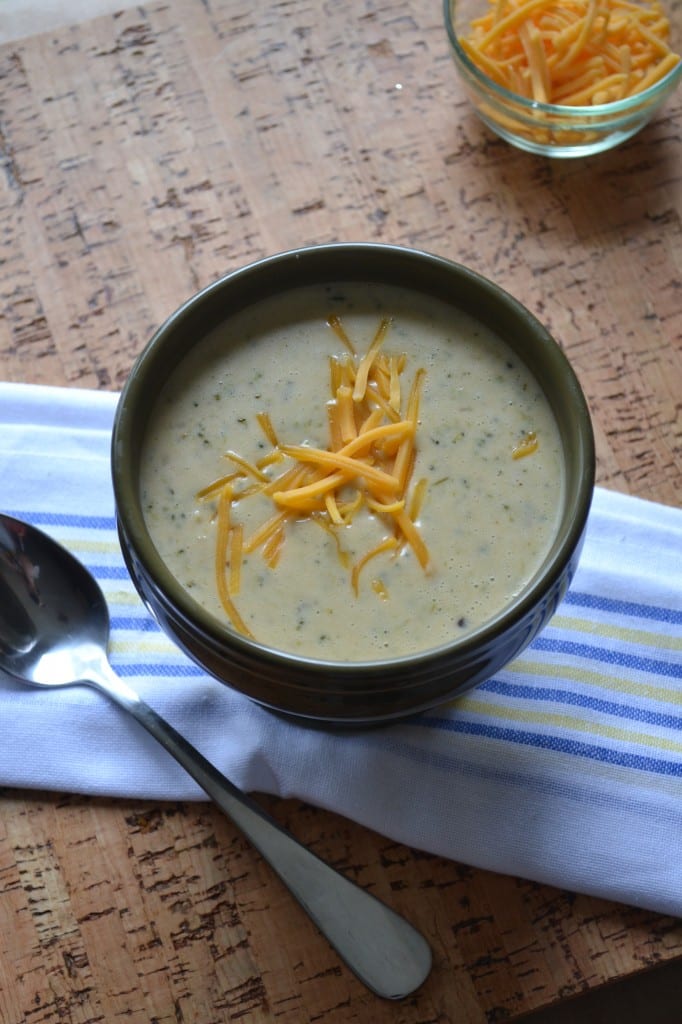 So if you are lucky enough to be enjoying this pleasant yet crazy weather, make a huge pot of broccoli, cheddar, & wild rice soup, call up some of your closest friends, talk about the good ol' days, and be thankful that you don't have to relive them! Because honestly, I don't think we have the stamina stay awake past midnight, let alone go out four nights in a row.
Ingredients
1/3 Cup Butter
1/3 Cup All Purpose Flour
3 Cups Whole Milk
2 ½ Cups Low-Sodium Vegetable Stock
1 Cup Wild & Whole Grain Brown Rice
½ Pound Fresh Broccoli
1 ½ Cup Shredded Cheddar Cheese
1 Garlic Clove, grated
¼ Teaspoon of Ground Cumin
1 Teaspoon Salt
½ Teaspoon Pepper
Melt the butter in a large stock pot over medium low heat. Whisk in the flour to make a roux. Keep whisking while you add in the whole milk. Bring to a simmer over medium heat. Add the vegetable stock and whisk to combine.
Simmer soup base for ten minutes. Add in the whole grain brown rice and simmer for twenty minutes. Next, add the chopped broccoli and continue to simmer soup for twenty five minutes over medium low heat.
When the rice and broccoli are cooked through, add in the shredded cheddar cheese, grated garlic, cumin, salt and pepper. Whisk to combine.  Continue to cook over low heat for another five to ten minutes.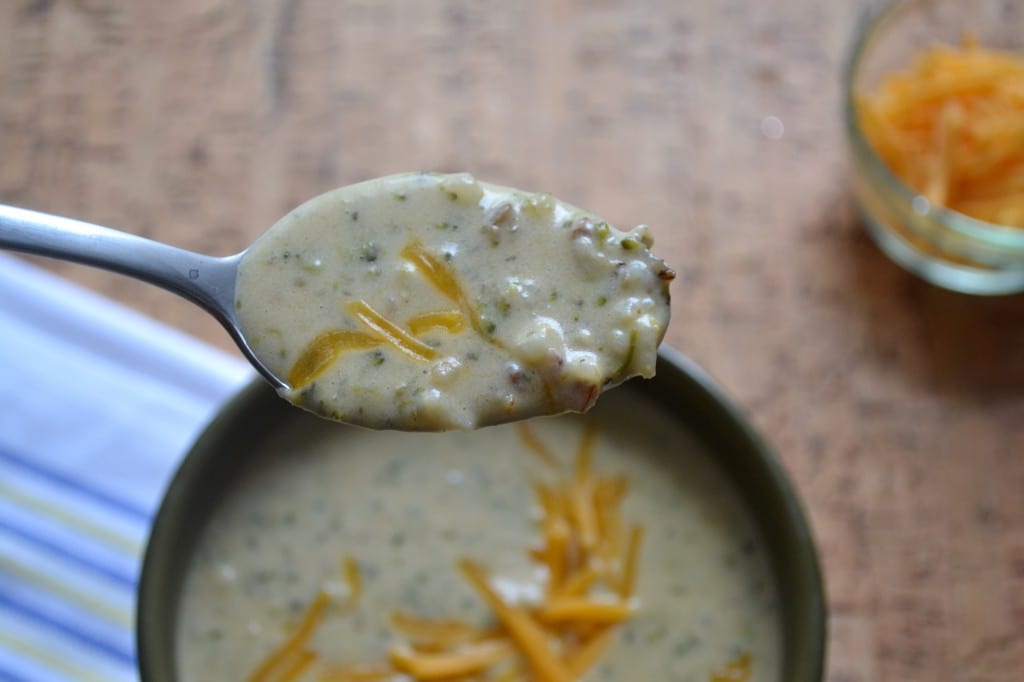 Let the soup cool for ten minutes before serving. Top with some more shredded cheese, make sure you have some crusty bread on hand, and enjoy!