I have a blog crush. I have talked about it before. It is a great blog! And not that I don't want you guys to spend a lot of time on my site, but when you aren't here, you should totally check out Joy the Baker's blog.
I love her! She has this knack, through her writing, of making you feel like she is one of your oldest friends. As you read her blog, and now her cookbook, you relate to her vulnerability, laugh along with her stories, and drool and freak out over awesome awesome sugary buttery goodness.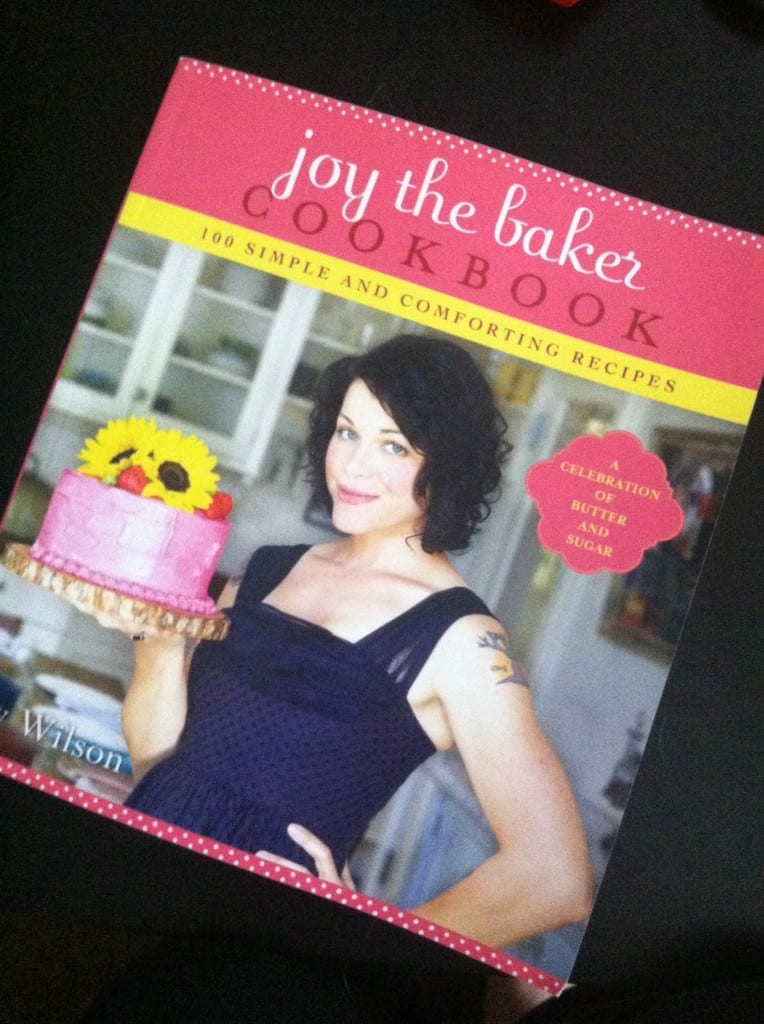 All of you that were lucky enough to get a taste of that Salted Caramel Cheesecake Pie over the holiday, that was Joy's recipe!!! Because I was successful in making that recipe, my first ever cheesecake, I felt I could go on to try other pies, cookies, and various breads. Well, not real bread, as you all know that I live in some alternate climate pocket where yeast doesn't rise for some reason.
Not only does Joy have a blog and a cookbook, she and Tracy from Shutterbean have their own podcast. Listening to their podcast while cooking in my kitchen, often times I find myself reacting to things the same way they do on the show. They are just two normal classy ladies doin' what they do. I highly recommend giving them a listen.
Alright, I swear I am almost done being a super creep fan… Just one more thing. Yesterday I went to Joy's cookbook signing in Winnetka. Right away I got a shout out about my sweet red blazer. Joy answered questions and talked for a little bit, then we all lined up to have Joy sign our books.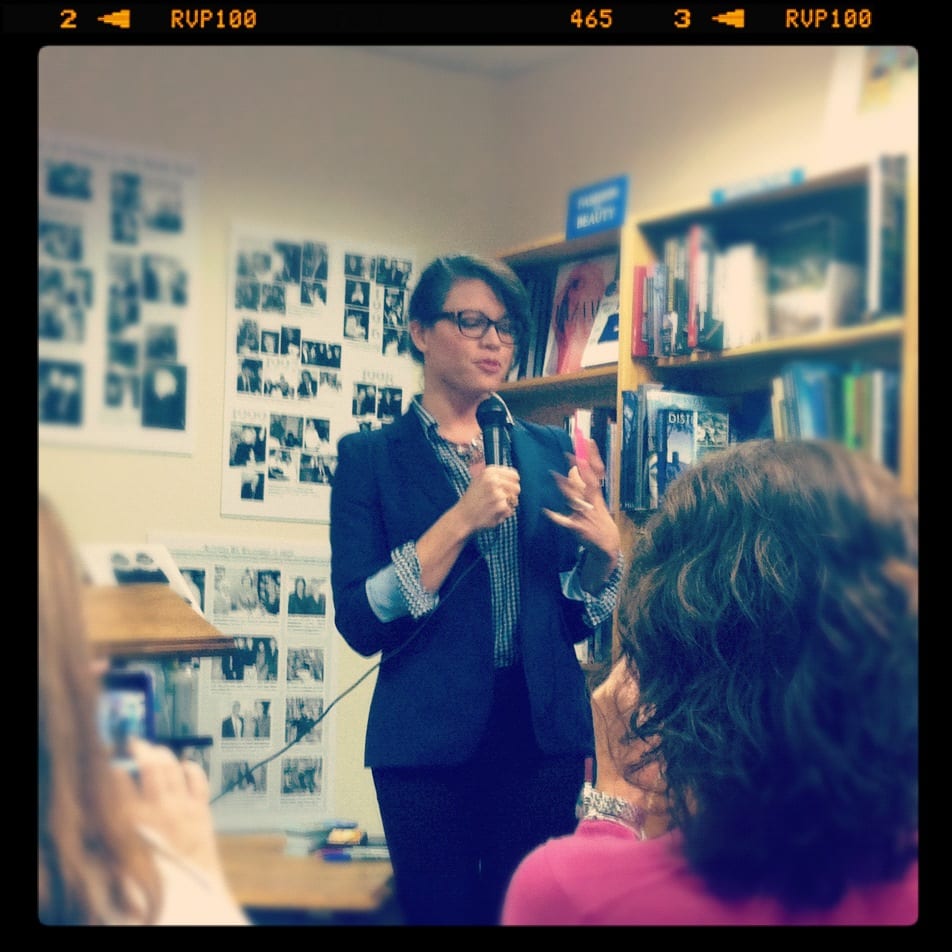 I was amazed the amount of people Joy recognized from twitter. I have to say it makes you feel kind of special that somebody with her own cookbook remembers your face, or even your sweet blazer, from the thousands of people that follow her on Twitter.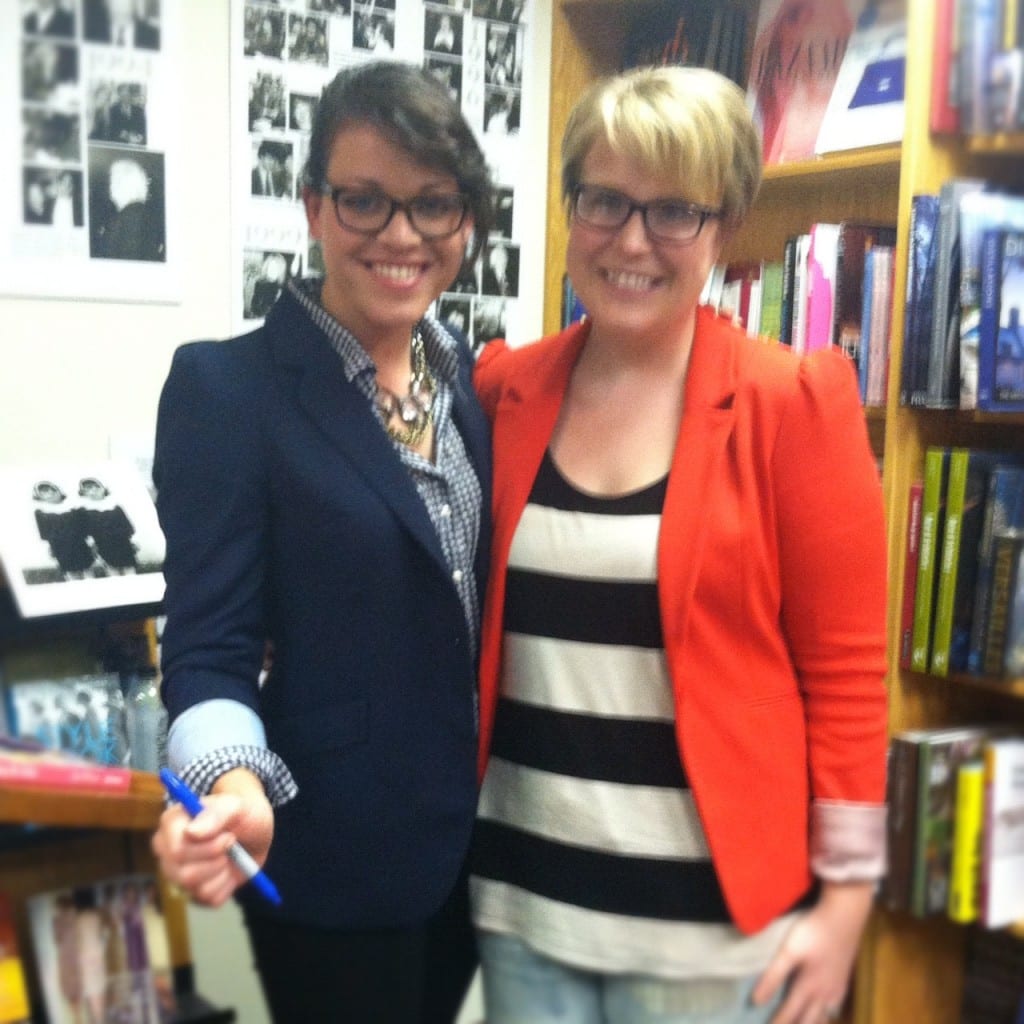 Not only did I get to talk with Joy, but I also got to meet up with my blog friend Stephanie from Eat Your Heart Out. It was kind of like a blind blog date! (We were too excited about meeting for the first time, we forgot to take a picture together!)
All in all, it was a great day and an awesome experience to be around such a warm, friendly, and inspiring person like Joy. You all need to visit her blog and seriously buy her cookbook! If you do you can make coffee bacon, carrot cake pancakes, baked chili cheese fries, and peanut butter bacon cookies!!! FYI you better believe those are on my "must make in the immediate future" list along with many others.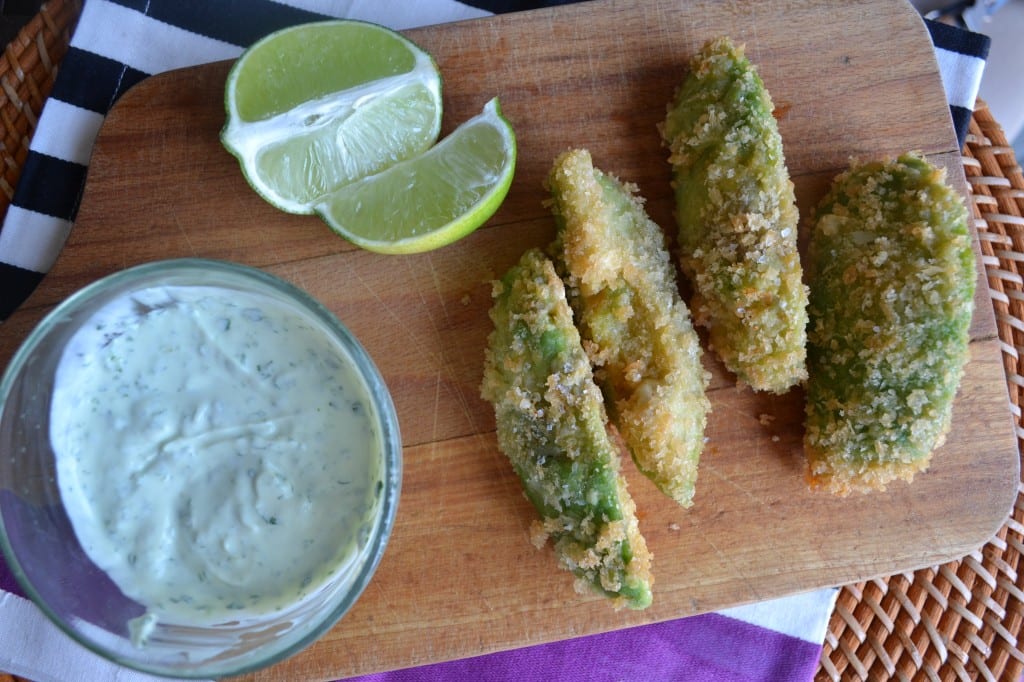 Ingredients
1 Quart Vegetable Oil
2 Medium Ripe Haas Avocados
2 Large Eggs
1/3 Cup All Purpose Flour
¼ Teaspoon Salt
Pinch of Cayenne Pepper
1 ¼ Cup Panko Bread Crumbs
Salt, Lemon, and Cayenne for Sprinkling
Heat the oil to 375 degrees in a medium heavy-bottomed saucepan. While the oil heats, halve, peel, and slice the avocados into long spears.
In a small bowl, beat the eggs together. In a separate small bowl, whisk together flour, salt, and cayenne pepper. In a medium bowl, measure out panko crumbs. Set out a clean plate for coated slices.
Dip the avocado in the egg, lightly coat in flour mixture, and then coat in bread crumbs. The fries don't need a heavy coating-lightly coated is ideal. Place on a plate until all avocado slices are dipped and ready for frying.
Using tongs, lower 6 to 8 avocado slices into the hot oil. Fry until golden brown. Remove from oil and place on a lined baking sheet. Continue frying until all avocado slices are golden brown. Sprinkle with salt, a dash of cayenne and fresh lemon juice and serve immediately.
To go along with Joy's Avocado Fries, I made a cilantro-yogurt dipping sauce. I just added a handful of cilantro, ¼ cup non-fat Greek yogurt, a dash of salt and pepper, and a drizzle of olive oil to a food processor and puree until smooth and creamy.
Joy, thanks for inspiring food bloggers and aspiring bakers everywhere. Keep doing what you're doing. You are so major!
Related posts: