I am ashamed to even call this a recipe. It is more like sharing knowledge some of you may already know. As always, late to the party.
With the Super Bowl this weekend, we are all probably feeling that last minute pressure to make ALL THE THINGS.
I know I am.
I want homemade baked chicken wings, beer brats wrapped in pretzels, sliders, and my all time favorite seven layer taco dip.
Unfortunately, here is a shocker for you guys: I was sick this week. I sound like a broken record! Longest winter ever! Anyhow, I don't really have the energy to create all the things my heart desires.
On the upside, last week on payday, I did all the planning and grocery shopping. During that venture, I purchased all the things I wanted to make for the Super Bowl. Amongst all the things I will not be making Sunday, there were two things I will be using. We will just be having Super Bowl themed dinners for the next week to use up all the other things.
Mike will love it!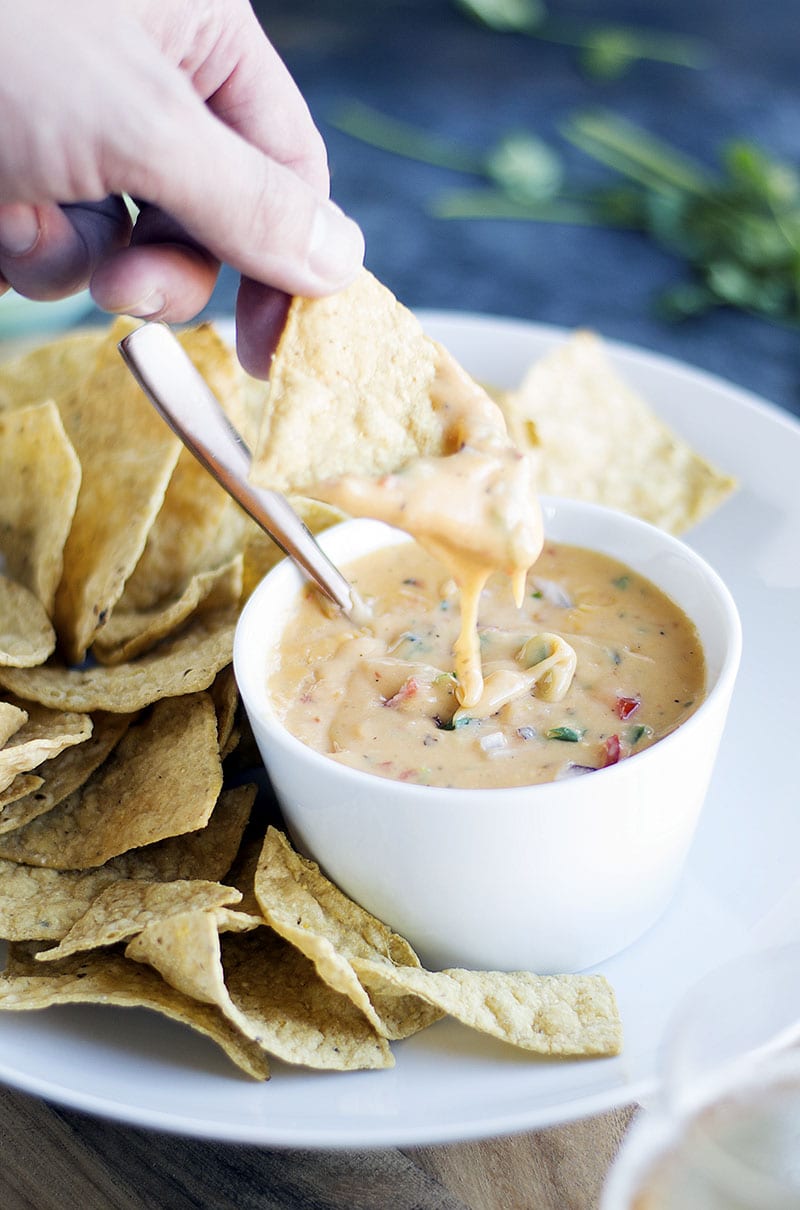 I went big, guys. I bought some liquid gold. You know the stuff—Velveeta. I bought it because Andy has been knockin' my mac and cheese game these past few months and I think if I toss a little of that into the mix, he might change his mind.
I know, it isn't the healthiest option for kiddos. I just need for him to admit I make good mac and cheese again. Then we can resume my regular trickery of adding flavors or veggies in the mac.
Until I have the energy for a full blown (yes mac and cheese is even too much for me right now) homemade dinner again, the liquid gold is going to the Super Bowl cause.
I added some of my lovely homemade salsa to some Velveeta. Microwave and then, boom! It is really good!
The recipe for my homemade salsa is up on my Instagram page. If you don't have Instagram, my friend Ashleigh makes a killer salsa that would be perfect too.
Related posts: