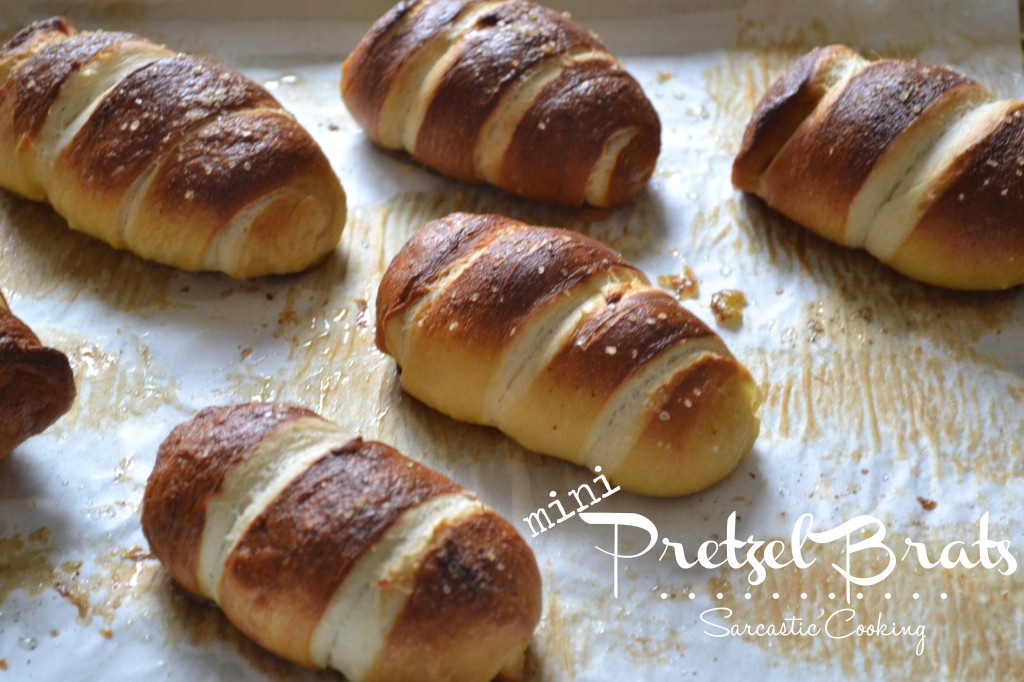 In honor of the upcoming Super Bowl or Puppy Bowl if you prefer, I have made for you something that is not coated in buffalo sauce!!! Woo hoo! Are you shocked? I know, sometimes you have to run wild against the grain and hold your own.
Isn't it Carrie Bradshaw who said something like, "Maybe some women aren't meant to be tamed. Maybe they are supposed to run wild until they find somebody – just as wild – to run with."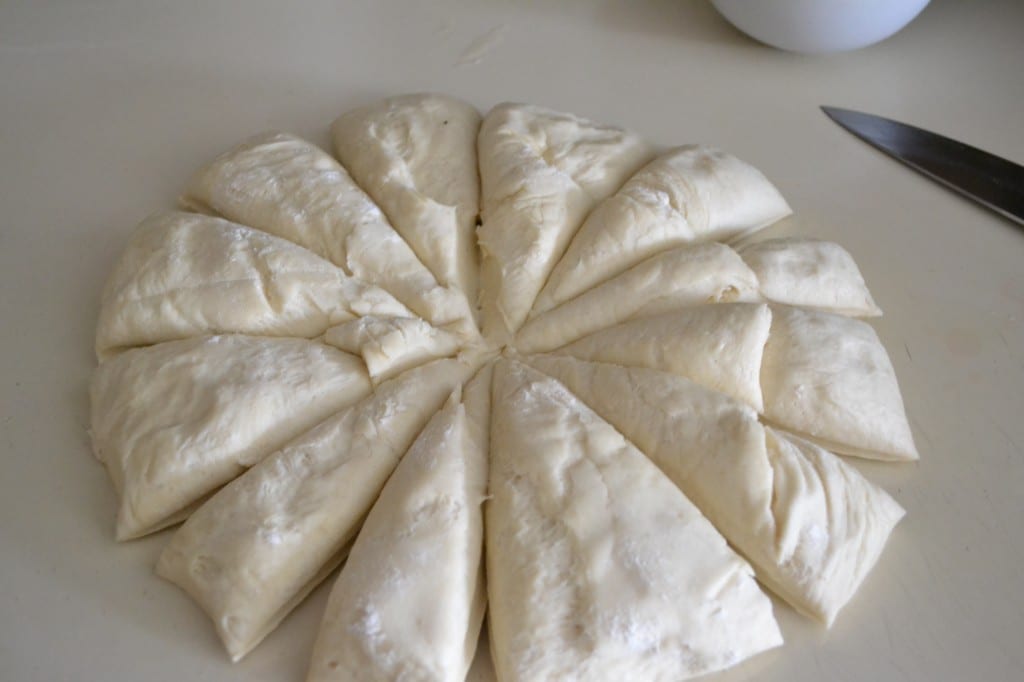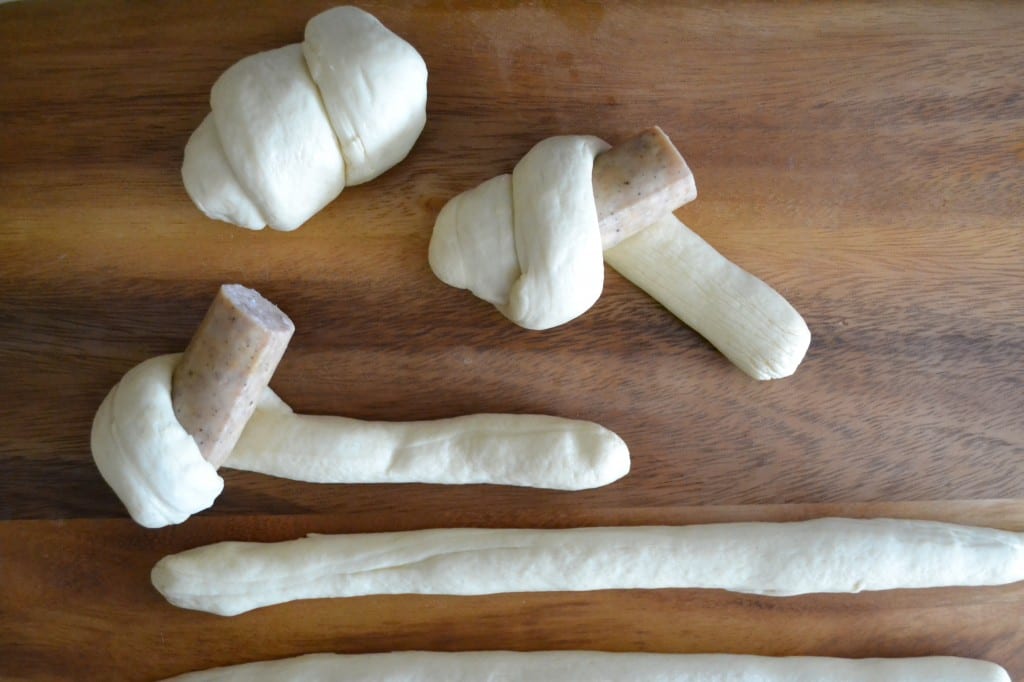 Not that I have that show memorized or own every single season and movie on DVD. Also, I am kind of proud of myself for turning a Super Bowl post into a Sex and the City quote sesh. Girl power! Sorry for that.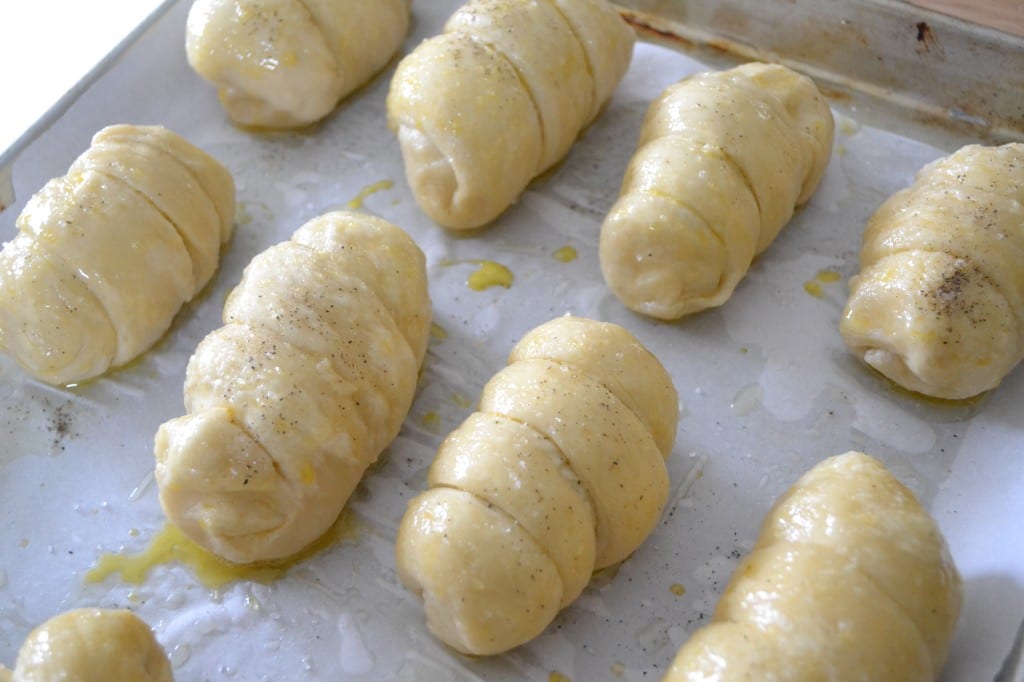 I mean, not that Carrie was talking about going against the buffalo sauce inundated "holiday" that is the Super Bowl, but you get my drift.
I am a sucker for a lot of things, most are carb or cheese based. I love anything pretzel; pretzel bun, soft pretzel with spicy mustard, cheese stuffed pretzel bites. All are faves of mine. I knew that I had to make these pretzel wrapped beauties for dinner and weekend lunches for Mike and I. These lasted us a week. We seriously ate one to two a day.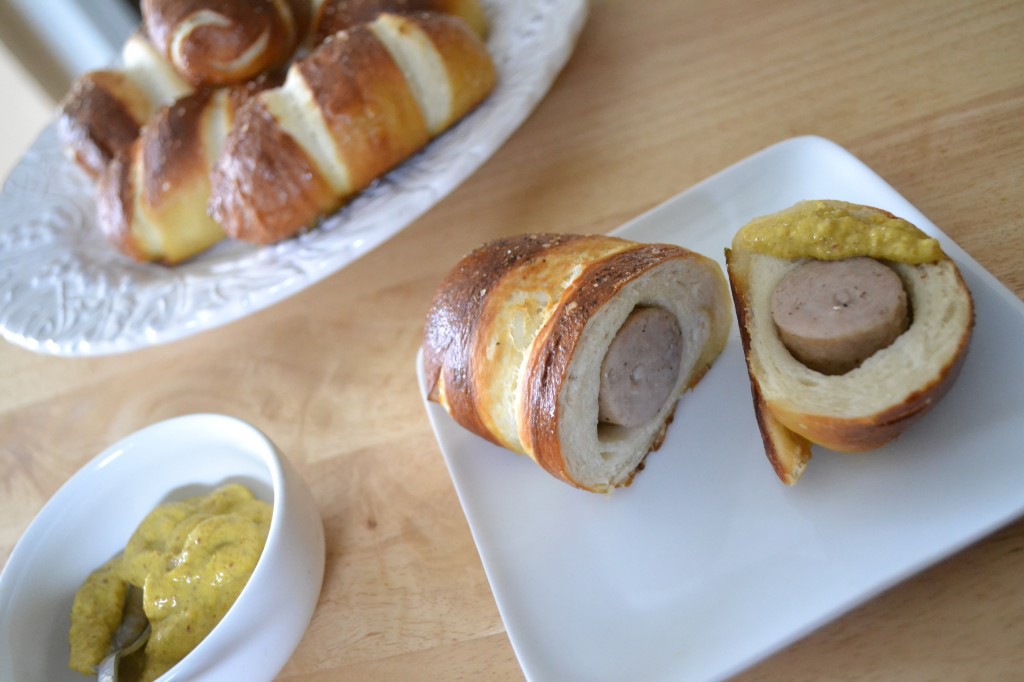 They were such a hit that I am making them for the Super Bowl.
Yes they are a bit of work, with the wrapping, boiling, and then baking. But if you have a free morning or afternoon, make these. I also think that these would be a huge hit with kids. I will let you know when I try to get my nieces and nephews to eat these.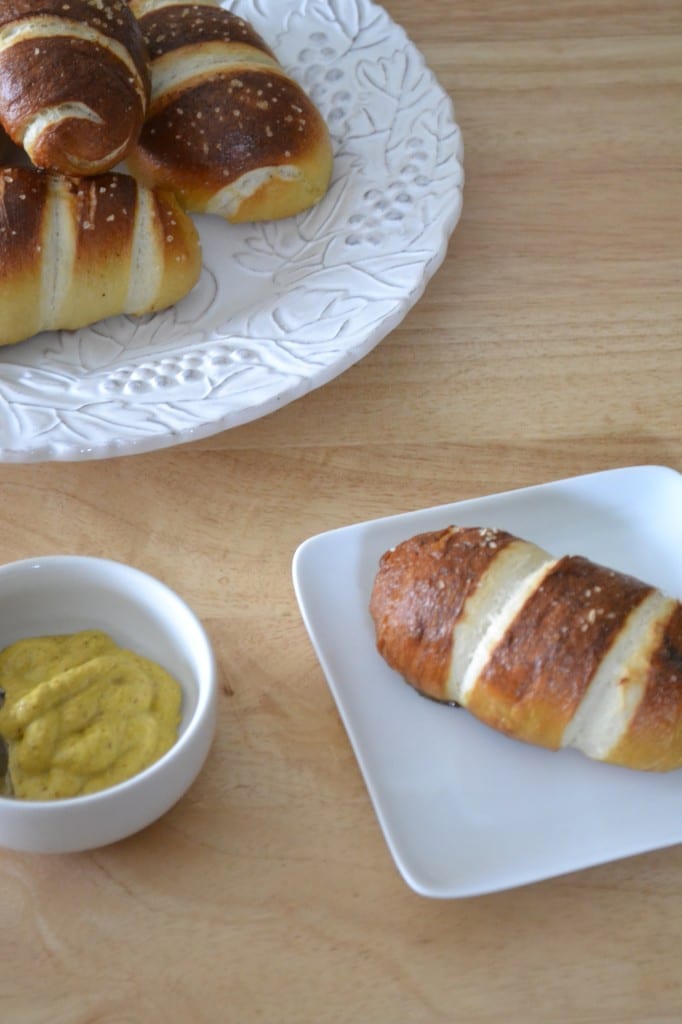 So go against the grain, run wild and do not make anything buffalo. Make these instead!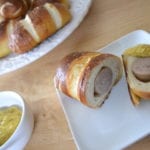 Mini Pretzel Brats
Prep Time
1
hour
10
minutes
Total Time
1
hour
35
minutes
Ingredients
1 ½

Cups

Warm Water

between 110 and 115 degrees F

1

Tablespoon

Granulated Sugar

2 ¼

Teaspoons

1 package Active Dry Yeast

4 ½

Cups

All-Purpose Flour

2

Teaspoons

Salt

2

Tablespoons

Unsalted Butter

melted and cooled

About 14 Cups of Water

1

Cup

Baking Soda

6

Fully Cooked Brats

cut in half

1

Large Egg

beaten, with a splash of water

Salt and Pepper for Topping
Instructions
In the bowl of an electric stand mixer fitted with a hook attachment, combine warm water and sugar. Sprinkle yeast on top of the water and let sit for five minutes, until foamy.

Add flour, salt, and melted butter to the yeast. Mix on low until well combined. Switch to medium speed and knead for four minutes.

Remove the sticky dough ball from the mixer bowl and add to a greased bowl, sprinkle with flour, and cover loosely with a dish towel. Place in a warm area to rise for at least an hour, until doubled in size.

Preheat oven to 425 degrees F.

Combine water and baking soda in a large stock pot. Bring to a boil.

Meanwhile, turn the dough out on to a slightly oiled surface. Press the dough into a 1 ½ inch thick circle. Cut into 12 even pieces, 6 if you are wrapping whole brats.

Roll the dough wedge out from the center using your fingers to form a foot long snake-like shape. Wrap the dough around the brat, making sure to seal the ends tightly. Continue until all brats are wrapped.

When the water is boiling, add a few pretzel brats into the water at a time. Boil each batch for thirty seconds and then remove with a large slotted spoon or folded spatula. Transfer to a parchment lined baking sheet drizzled with a bit of oil to ensure the boiled pretzel brats don't stick.

Once all pretzel brats are boiled, brush with egg wash and then sprinkle with salt and pepper.

Bake pretzels for 15 minutes until deeply golden.

Pretzel brats last four days in the refrigerator wrapped in foil. Reheat in the oven wrapped in foil at 350 degrees F for 10 – 12 minutes.
Recipe adapted from Joy the Baker