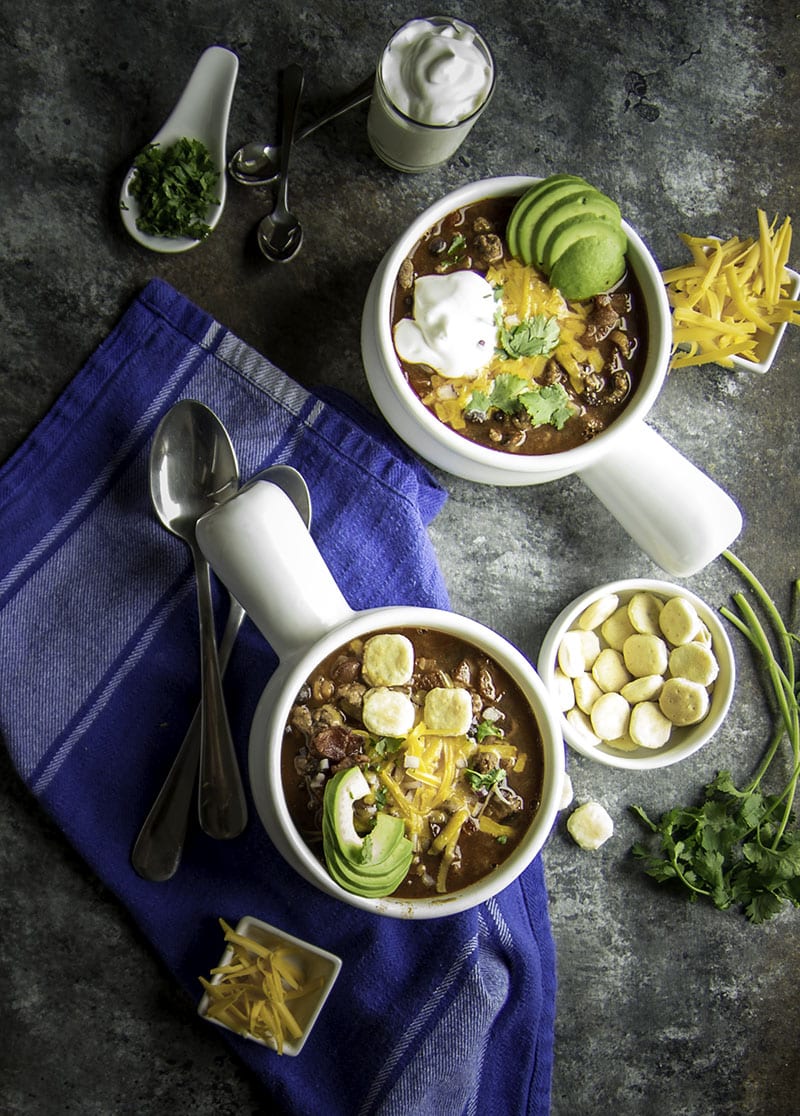 Am I the only one that thinks the pressure cooker and Instant Pot conglomerate are the ones that paid to take down Crock-Pot in the storyline of This Is Us? Think about it. One of the most beloved TV dad's offed by a Crock-Pot.
How do they come back from that?
I am waaaay behind, but all my friends are so invested and I have heard so much about the Crock-Pot, so it's time for a good old week-long binge. I have to see how this goes down.
Honestly, I did think twice about making this a slow cooker recipe—mainly because I know the Super Bowl is this weekend and a lot of you will be using that death device, knowing fully well that the episode in which the crock kills Jack is airing right after the game. This way, you can make your chili, quickly, and unplug it!
Phew!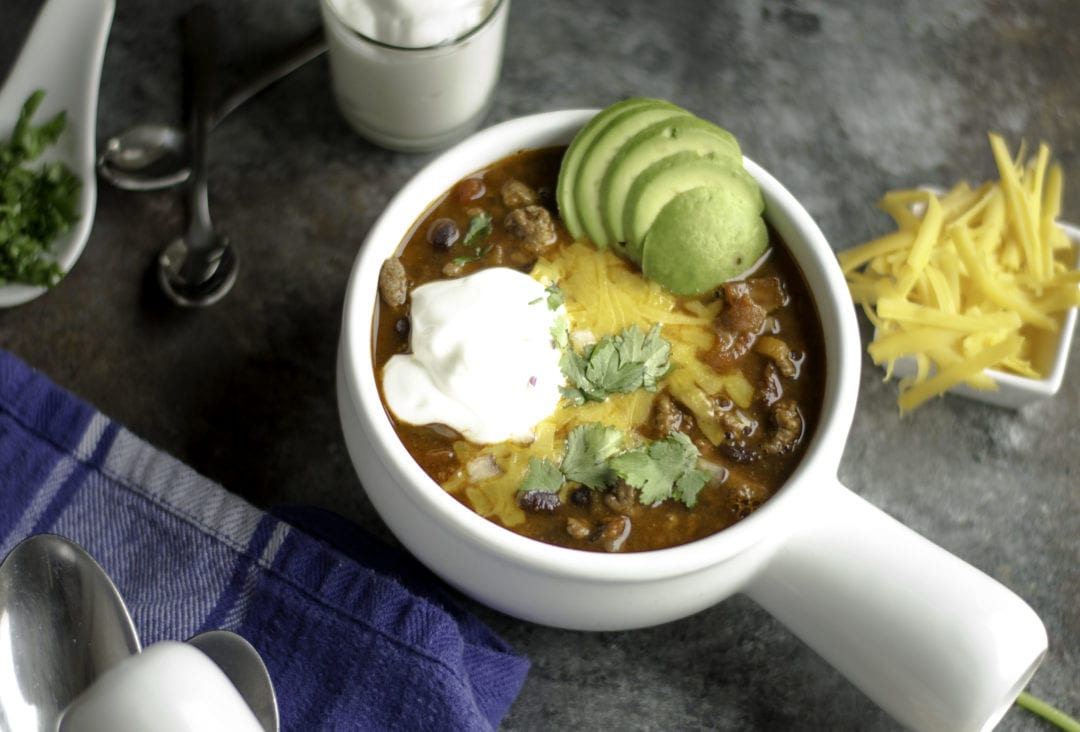 No more unwanted Crock-Pot related incidents.
I never really serve chili for the Super Bowl. I don't know why.
This year I am switching my game (get it?) up a bit because I just made the best chili ever. Do you want to know the secret?
Some chili recipes can be too tomatoey and not thick and meaty enough for my liking. But I also don't want a bowl of Manwich looking chili either. I finally figured out that, to get that perfect consistency, you need a good base of stock and tomato paste.
It's the paste that does it!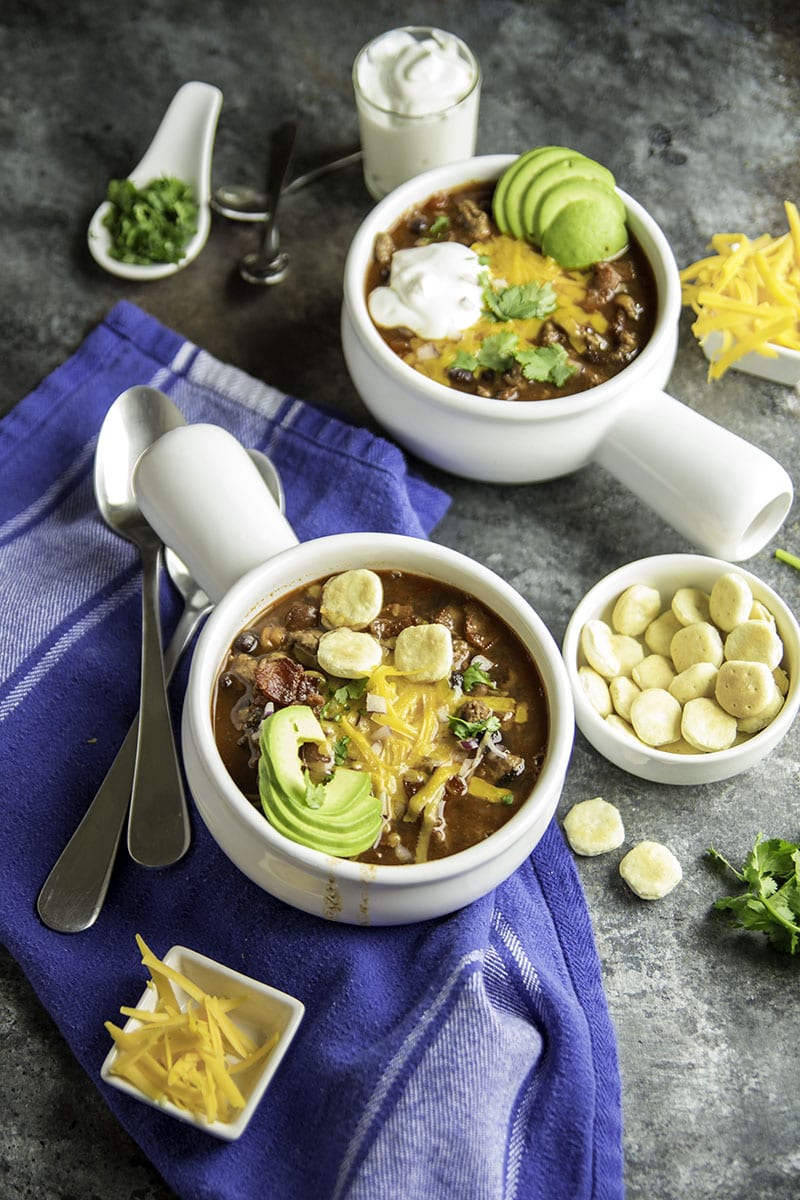 If you already knew this, shhhhh…just let me have my moment.
Also, adding the crispy bacon back in at the end as a topping is genius (if I do say so myself). If you guys want to watch a quick how-to, I saved it to my Instagram Stories.
In the meantime, make chili. Make this chili. It's safe.
Jack Pearson would have wanted you to.
Related posts: