Yes. This is not a dream. You read that correctly. Carrot. Cake. Pancakes!!! When I saw this recipe I knew I had to make it, eat it, and then blog about how good it was. I know that some people are not fans of vegetables in baked goods…well, all of you are wrong.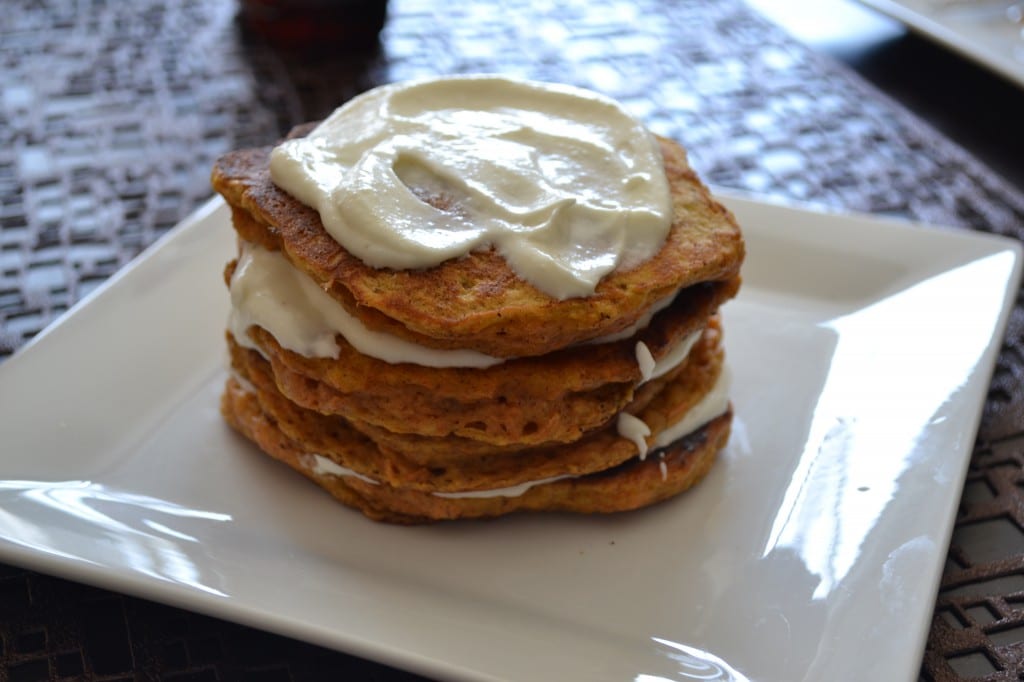 I guess you haters might say I was a weird child because I have liked carrot cake ever since the first time I had it. I remember that my mom bought a Sara Lee sheet cake for a party. I don't know what it was a party for, but I remember the cake.
Then when I got a little older they started selling individually wrapped pieces of carrot cake. These little guys were so good we were eating them every day after dinner. It is probably a good thing my mom stopped ordering them from Market Day. Otherwise I would be known as the girl from the Jerry Springer special on the Two Ton Family as opposed to the girl from Sarcastic Cooking.
…
Guess I should practice a little caution around these pancakes, eh?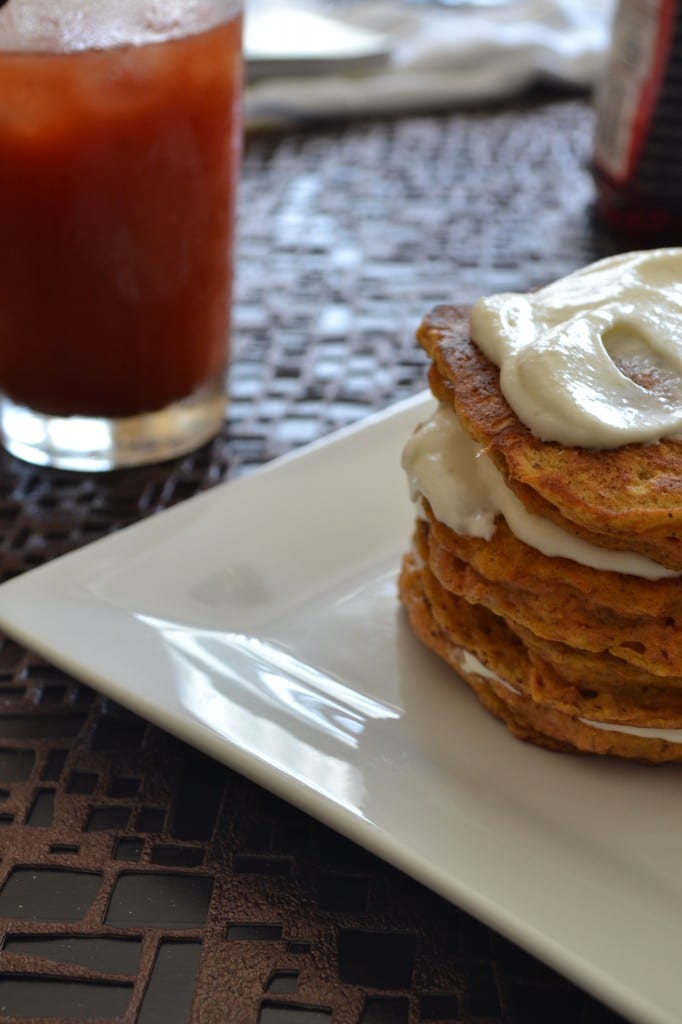 Ingredients (Makes 12 Pancakes)


1 Cup All-Purpose Flour
1 Teaspoon Baking Powder
½ Teaspoon Baking Soda
½ Teaspoon Salt
½ Teaspoon Ground Cinnamon
½ Teaspoon Freshly Grated Nutmeg
Generous Pinch of Ground Ginger
2 Tablespoons Chopped Walnuts
1 Egg
2 Tablespoons Packed Brown Sugar
1 Cup Buttermilk
1 Teaspoon Pure Vanilla Extract
2 Cups Finely Grated Carrots
3 Tablespoons Butter, for griddle
Ingredients for Cream Cheese Spread
4 Ounces Cream Cheese, softened
¼ Cup Powdered Sugar
2 to 3 Tablespoons Milk
½ Teaspoon Pure Vanilla Extract
Preheat the oven to 200 degrees. This will keep the pancakes warm as they are being made in batches.
To make the pancakes: in a large bowl, whisk together flour, baking powder, baking soda, salt, cinnamon, nutmeg, ginger, and nuts.
In a small bowl, whisk together the egg, brown sugar, buttermilk, and vanilla. Stir in the carrots. Pour the buttermilk mixture into the flour mixture and stir until just incorporated. Let sit for five minutes while you make the cream cheese spread.
In a small bowl, whisk the cream cheese until soft, pliable, and not lumpy anymore. Whisk in powdered sugar, milk, vanilla, and cinnamon. If you want a thinner consistency, add a little more milk. Set aside for later.
Over medium heat, melt the butter. Scoop about 2 tablespoons of batter into the hot pan and cook, flipping once, for two minutes on each side.
Store the cooked pancakes on a pan in the oven to keep them warm until the whole batch is cooked.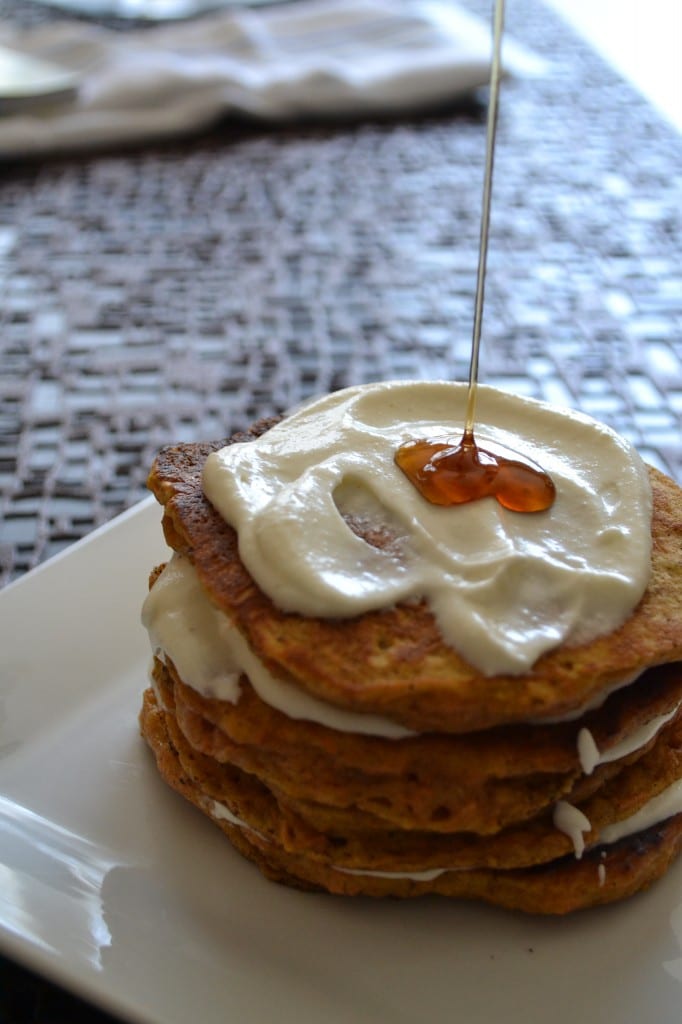 Serve the pancakes warm, topped with the cream cheese spread, and a little bit of maple syrup too if you really want to put the dish over the edge.
Recipe adapted from Joy the Baker.
Related posts: