I had another baby!!! More details on that coming soon. We are all doing well and are back home now. I don't mean to pat myself on the back but, I am kinda proud that I am even writing this right now. I totally thought I wouldn't have time to even think between juggling a toddler and a newborn. But, alas, here I am!
Lemme tell you a little something about this virtual world in which we are all the best of friends. A lot of times people like to project these images of everything as perfect. Edit each picture to make the lighting, coloring, and set up just perfect. but then play it off like "Oh, I just took this on my phone just now, #nofilter." People also like to only show you what they want you to see. Nobody sees the piles of laundry, dust bunnies, or kids ripping off diapers and then going to pee under the Christmas tree (not that that happened to us or anything) on Instagram or Facebook.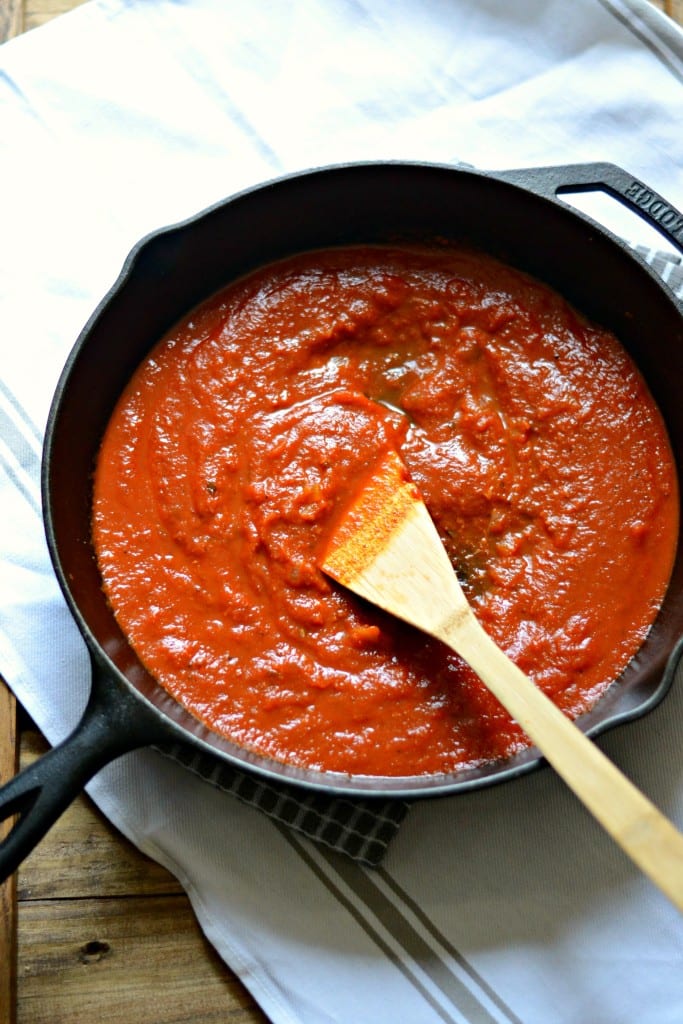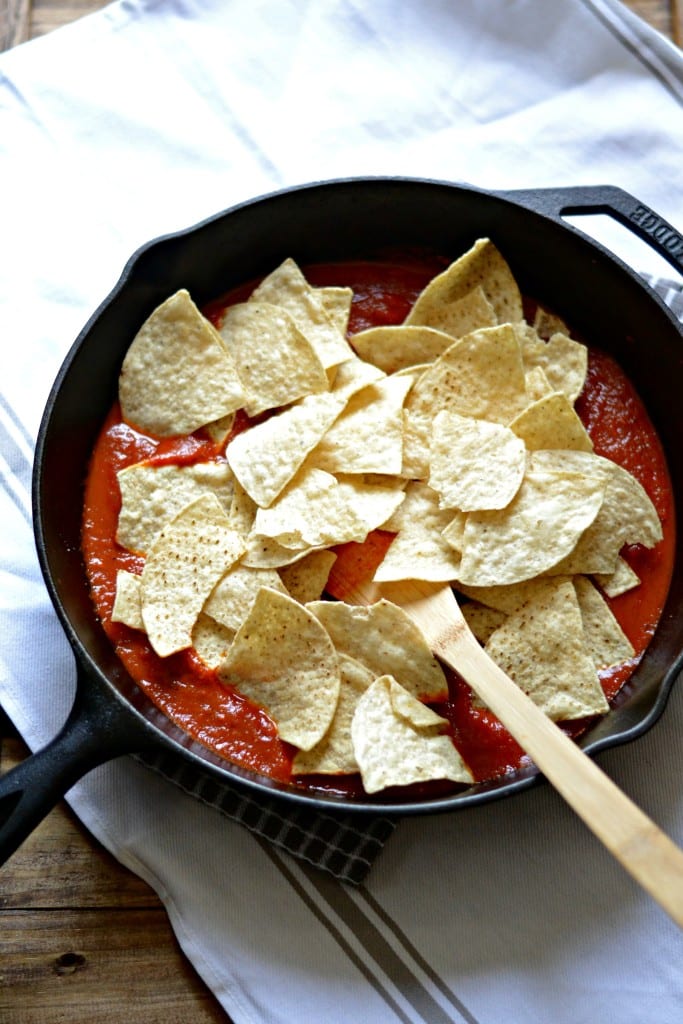 I like to think instead of overediting everything, I am pretty honest with you all. I think I have even written about this before on the blog. Sometimes this picture perfect life people project gets to me. I think it got to me and got all up in my pregnancy brain before we left for the hospital.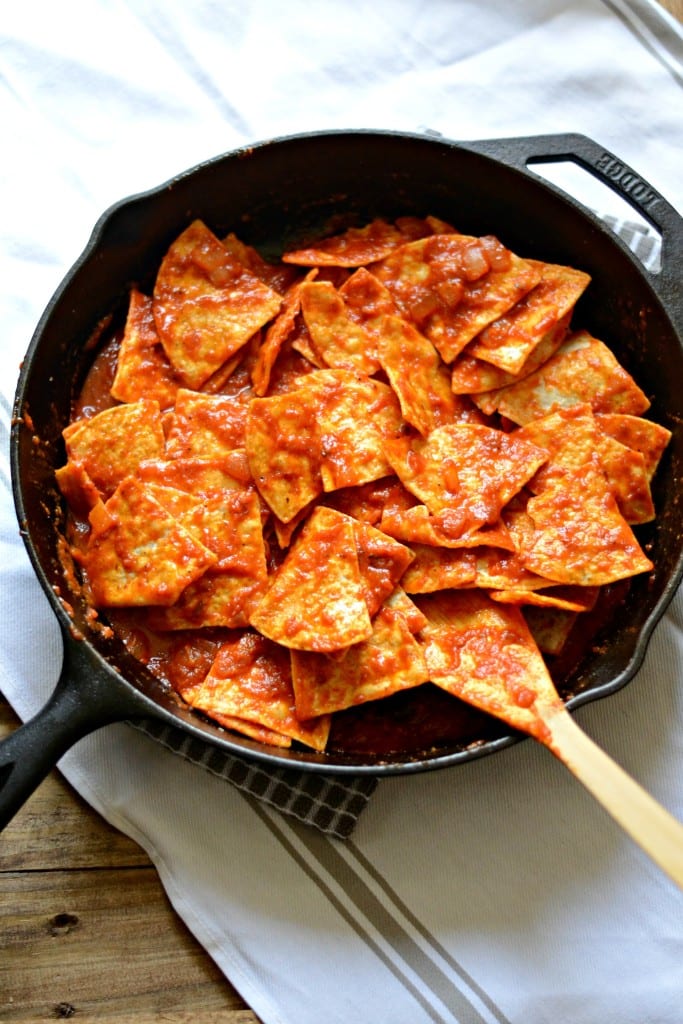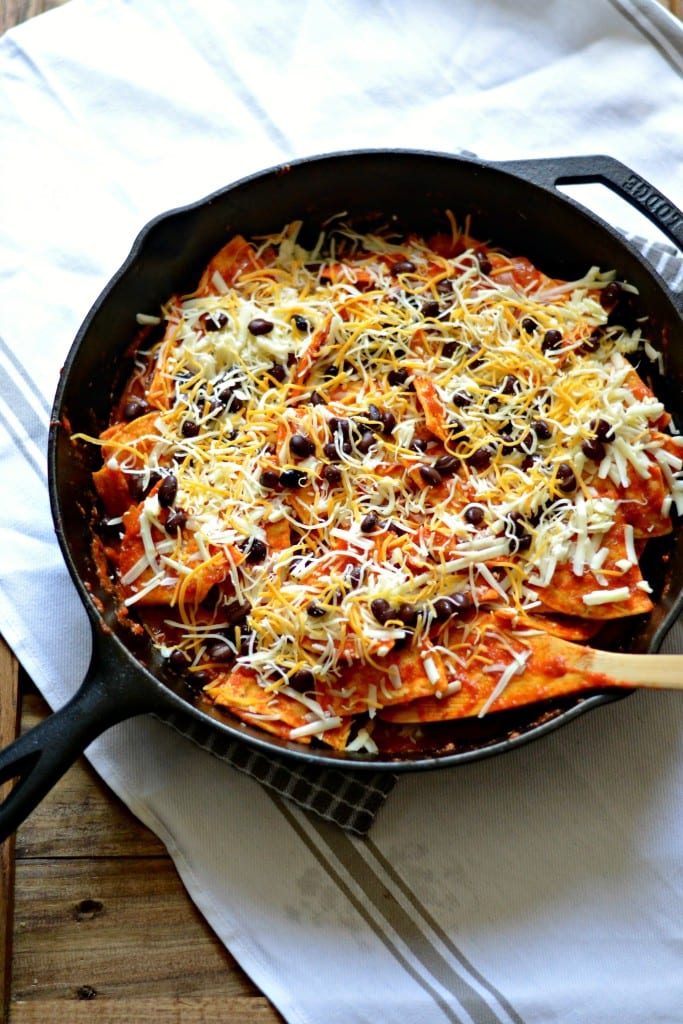 I got this idea in my head that our homecoming would be this cute moment with me, Mike, Andy, and the new baby snuggling on the couch. Maybe a picture of Andy kissing the new baby. Was that asking too much?
Well, as you can imagine a two year old pretty much does what he wants and that homecoming did not go at all like what I imagined.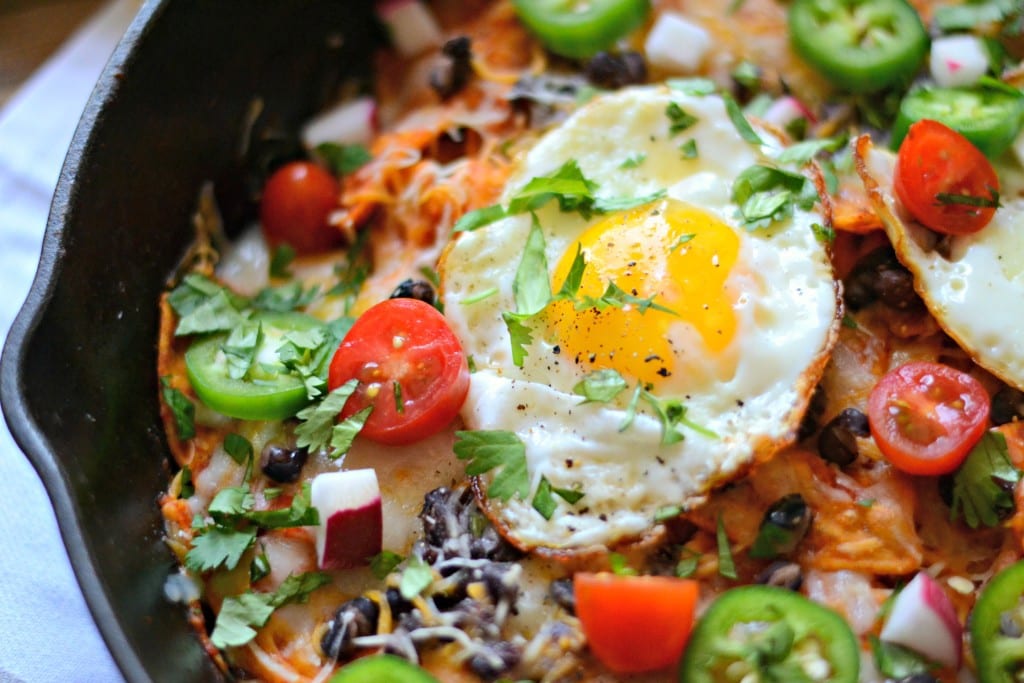 Cue the hormonal postpartum waterworks.
Oh man. Ok, so day one is in the books. Day two, today, is going pretty well. We have chilaquiles and I have time to be on the laptop and watch The Affair while all of my men, Weezer included, nap. I am sure it won't always be like this but I will take my little victories. I will give you my edited pictures of these chilaquiles and save my edited pictures of my "picture perfect" family for another day.
Chipotle Chilaquiles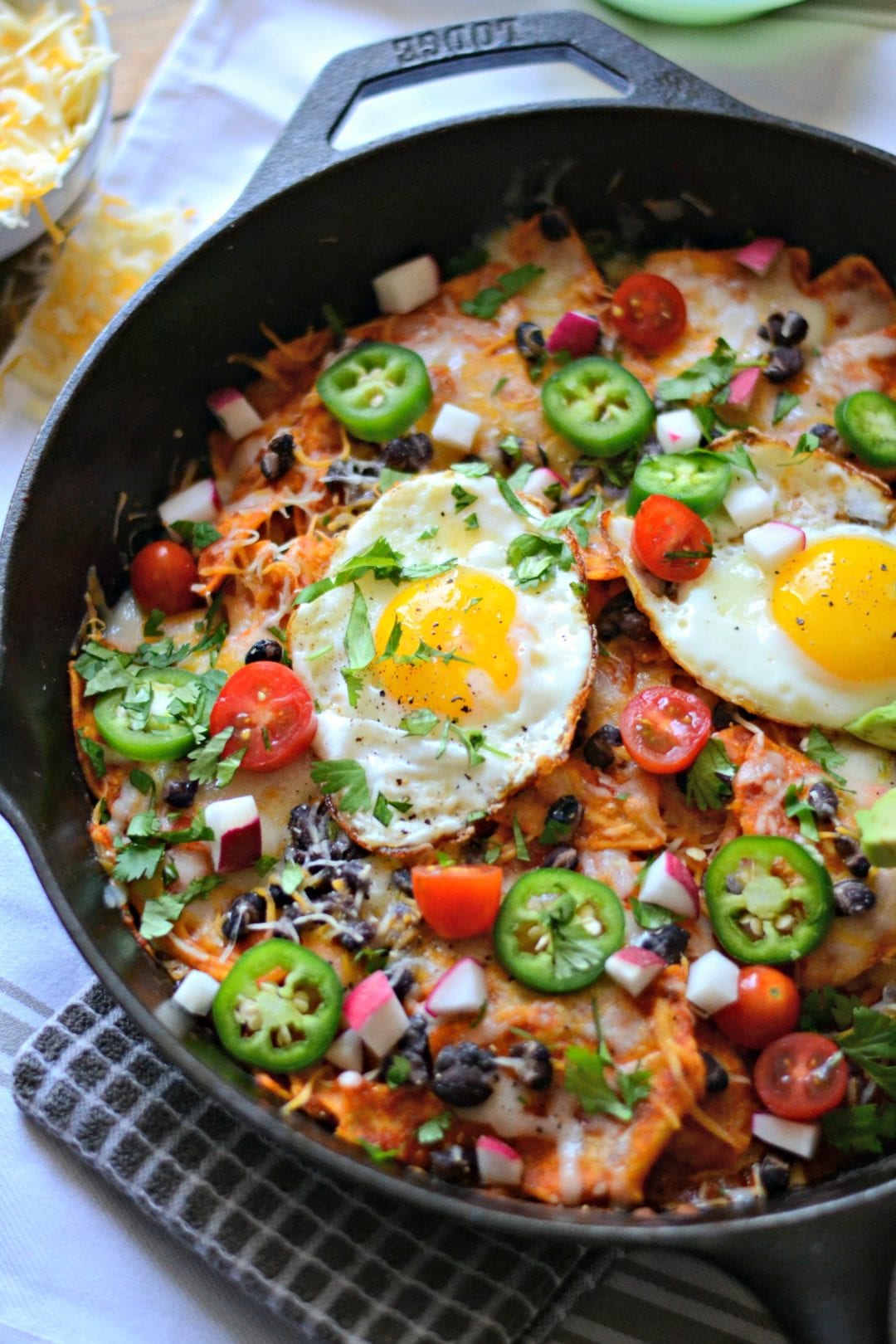 Homemade red chipotle sauce tossed with crunchy tortilla chips and topped with black beans and cheese. Switch up brunch with this easy Mexican classic.
For the Sauce:
1, 28 Ounce Can Whole Peeled Tomatoes, drained and 1/2 Cup Liquid Reserved
2 Canned Chipotles in Adobo
1 1/2 Tablespoons Olive Oil
1/2 Large White Onion, diced
3 Garlic Cloves, grated
1 Cup Low-Sodium Chicken or Vegetable Stock
Salt and Pepper
For the Chilaquiles:
8 Ounces Corn Tortilla Chips
1/2 Cup Canned and Rinsed Black Beans
3/4 Cups Shredded Mexican Blend Cheese
Optional Toppings: Fried Eggs, Avocado, Sliced Jalapeno, Cilantro, Cherry Tomatoes
Add canned tomatoes and chipotles to a food processor. Puree until completely smooth.
Add olive oil to a large cast iron skillet and turn the flame to medium/low. Add the onions once the oil is warm. Sautee the onions until translucent and the edges start to turn golden, about 10 minutes.
Add the garlic, reduce the flame to low, and cook while stirring for one minute.
Carefully pour in the pureed tomatoes and stock. Stir to combine. Season with salt and pepper. Bring to a simmer. Simmer for 15 minutes until thick and reduced.
While the sauce is still hot, remove from heat, stir in chips. Top with beans and cheese. Once the cheese is melted add additional toppings and serve right away. Best day of.