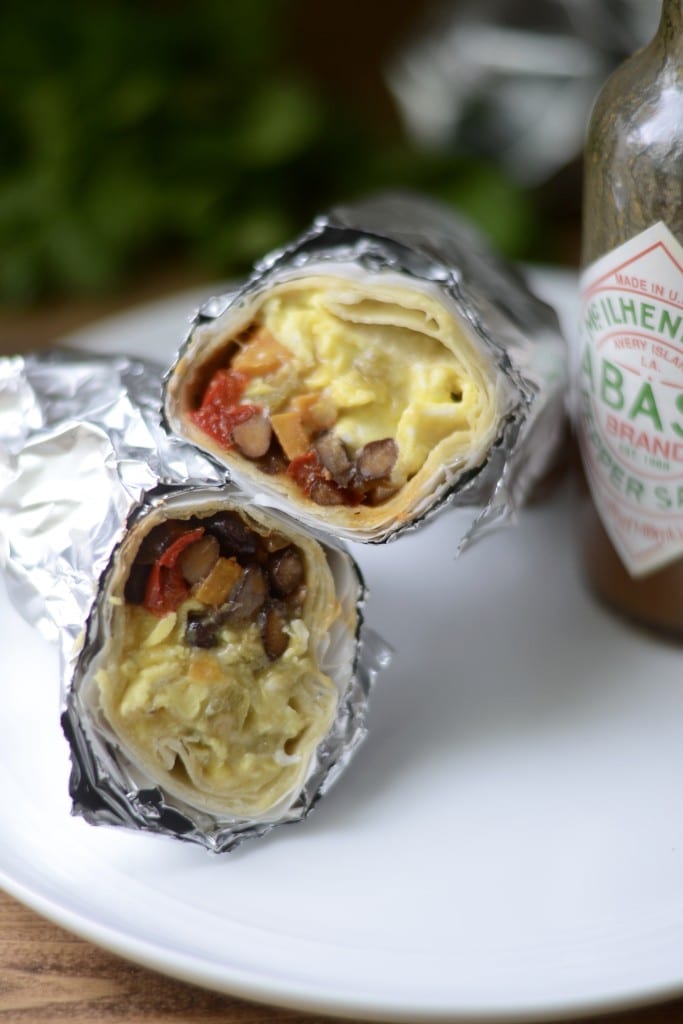 Soooo, yeah, remember that time when I said I was never going to make anything for Mike's school ever again because he said I went too overboard? I wrote about it back in this post. I made a ton of cookies for a charity bake sale. The reason Mike didn't want to me to do anything anymore was because somehow he always gets dragged into it. Then next thing you know, the two of us are up until midnight individually wrapping cookies so they accurately represent the Sarcastic Cooking brand.
Yeah, I guess I can't blame him for not wanting me to cook for his school.
But, he ate his words when he came crawling back to ye olde Sarcastic Cook and asked me to make a breakfast for the teachers. Ah ha! This round goes to me, Mike! I whipped up about two dozen homemade reheat-able breakfast tacos. I made these for the possible vegetarians in the bunch and a ground turkey sausage version for those carnivores. I didn't think that was too crazy. Maybe the fact that I waited until the night before Mike needed them to make them was crazy. But, that's how I roll!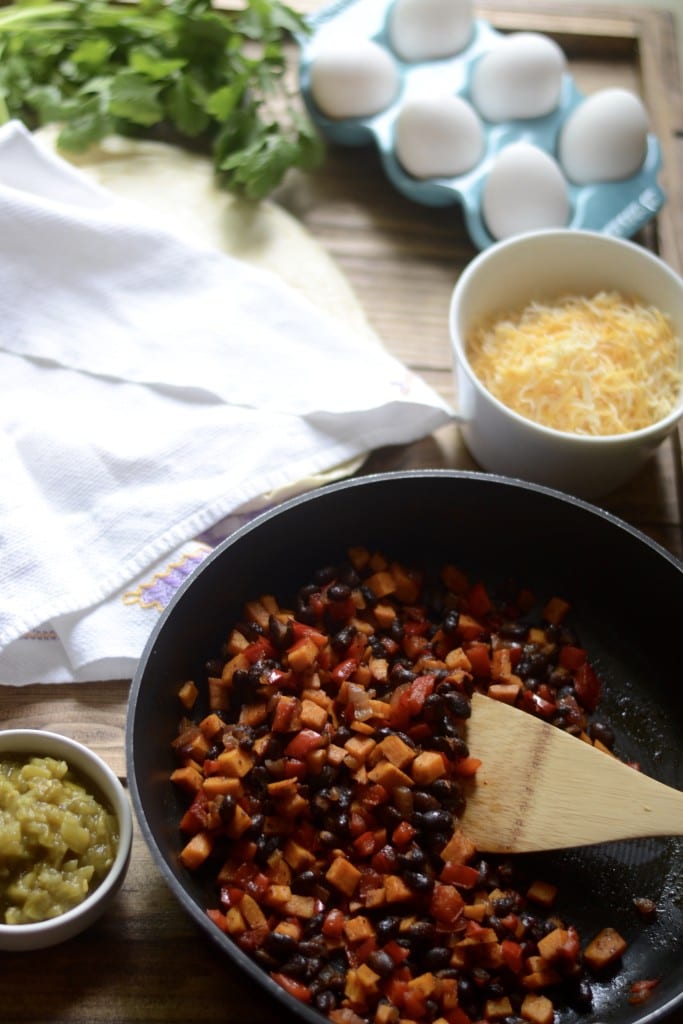 I wasn't surprised when all the tacos went right away. I mean, I'm gunna go ahead and brush the dirt of my shoulders on this one here. I knew I made a good breakfast.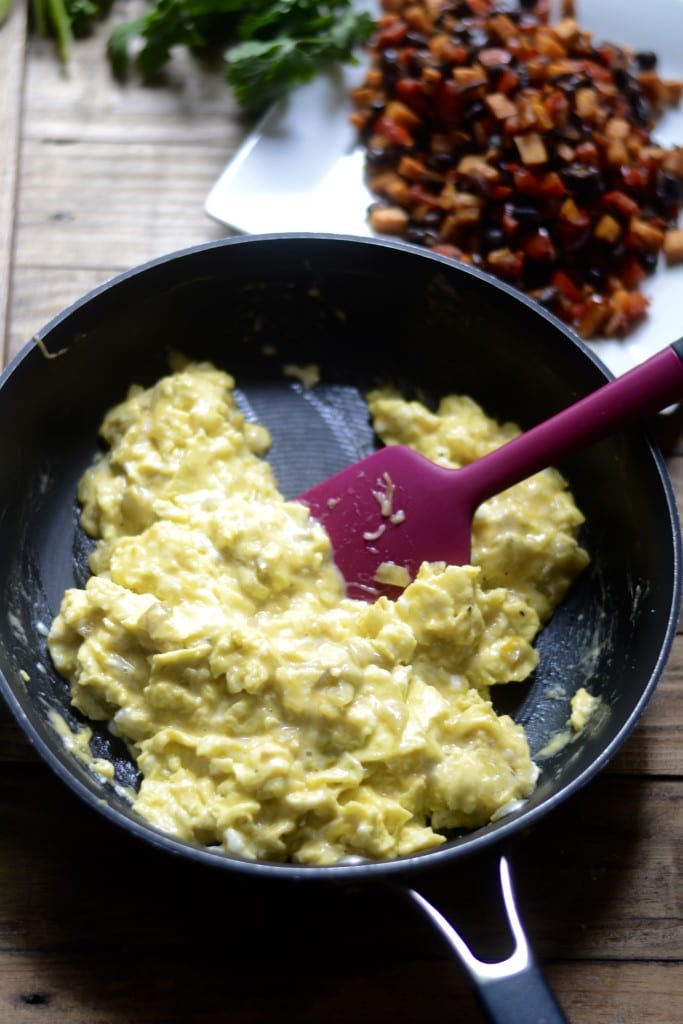 However, I was a little surprised when some male teachers asked Mike for the recipe. In my experience, not a lot of men I know cook, let alone follow or even reference a recipe. I guess when you think about it though, it makes sense. This recipe is easy and makes for a quick breakfast on the go. What isn't to like?
So, ask and you shall receive, my people!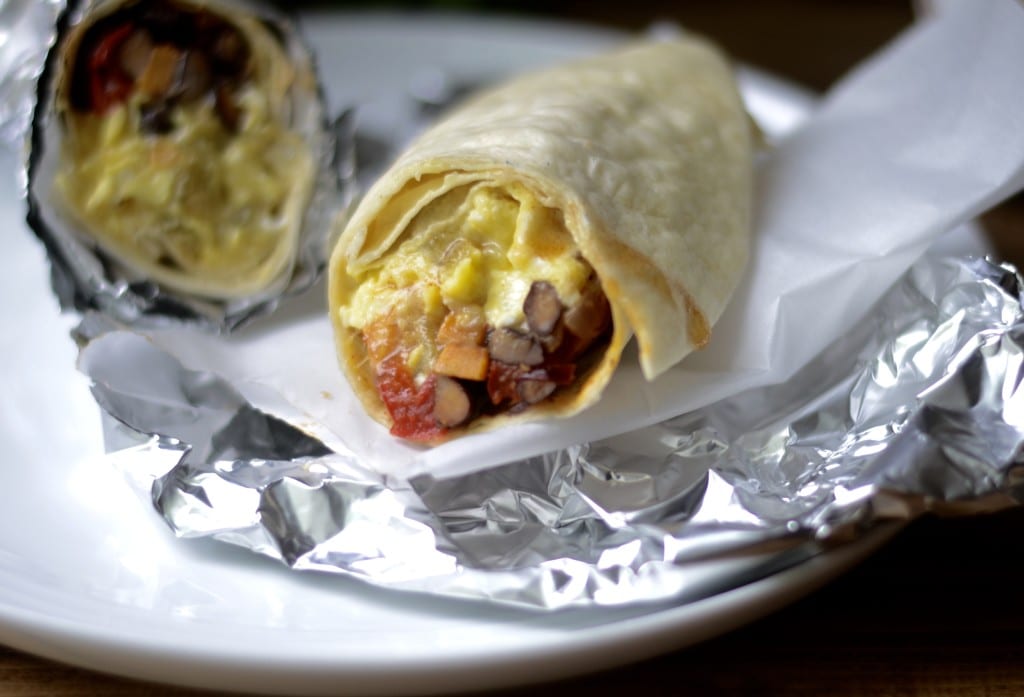 I have to say that the secret to the success of this taco is having a soft scramble filled with a ton of cheese. Do not cook the eggs all the way through. Leave them a little runny so they will firm up when you reheat them, but NOT dry out! Nothing worse than super firm, crumbly eggs. Cough. McDonald's, cough! The second secret to the success of these guys is wrapping them in parchment paper. Clearly, you cannot microwave in foil. The parchment acts to seal in the steam and allow the tortilla to stay perfectly pliable and not get dry and crusty.
Trust me, I know what Imma doing with these tacos. After all, I am a constant professional.
Wink, wink.
Related posts: