The best thing about any holiday is the leftovers, of course!!! If you are like me, you have a plethora of baked ham from Easter and are still looking for different ways to consume or serve it.
I told my mom that I wanted to use whatever leftover ham to make these famous (in our family) little sandwiches.
So, she did what any logical mom would—she made two hams!!! She gave me one whole ham to take home! So, needless to say, we have been eating a lot of ham over here this past week.
Ingredients (Makes 6 Small Sandwiches)
1lb. Thinly Sliced Baked Ham (You can substitute with deli ham if your ham supply has run short).
1/3 Cup Spicy Whole Grain Dijon Mustard
6 Sourdough Sandwich Rolls
6 Slices of Swiss Cheese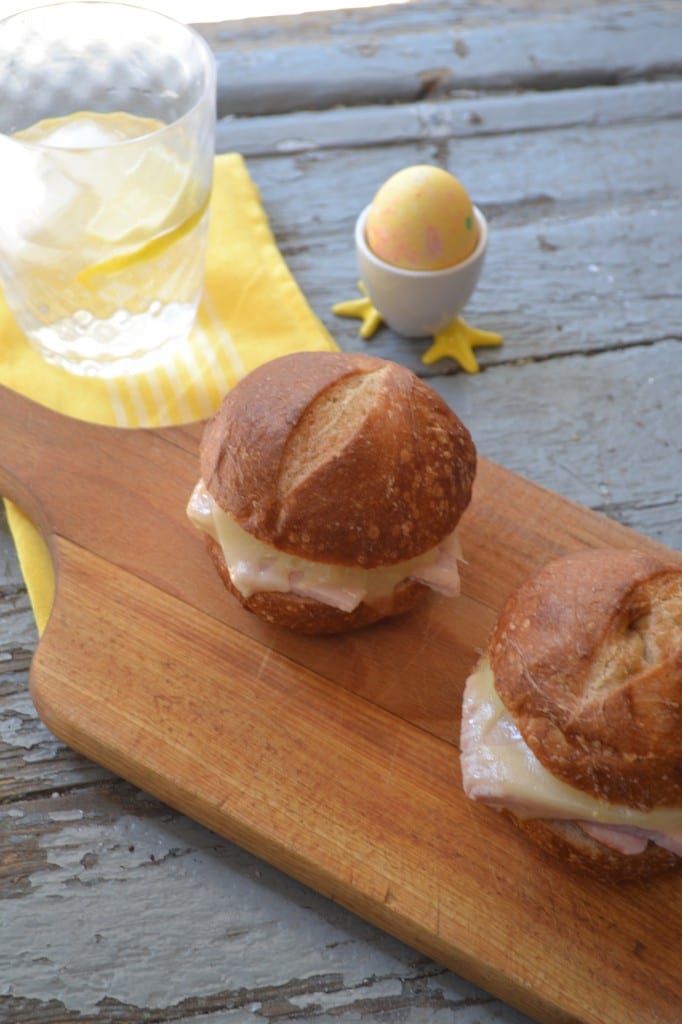 Preheat the oven to 350 degrees.
Slice each roll in half (like a sandwich, dummy). Slather each half of the roll with a little bit of mustard.
Place a good pile of ham on the bottom half followed by a slice of Swiss cheese. Cover with the top half of the roll. Wrap each sandwich in a square of tin foil.
Trust me; the joy you or even your kids will get from unwrapping their own little sandwich is surprising.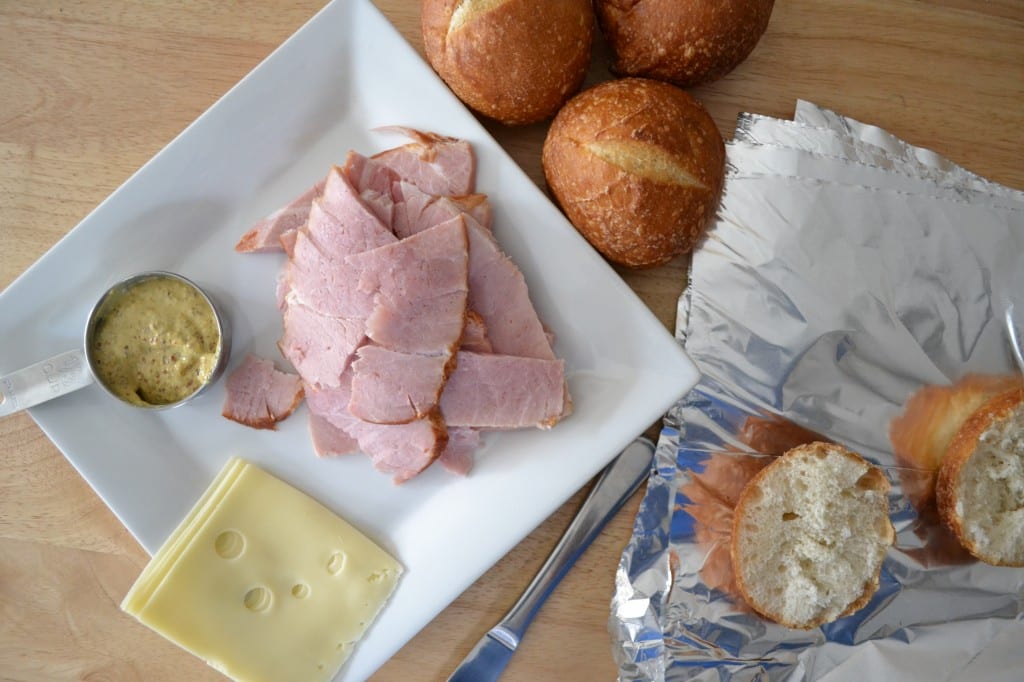 Continue that process until all sandwiches are prepared. Bake in the oven for ten minutes.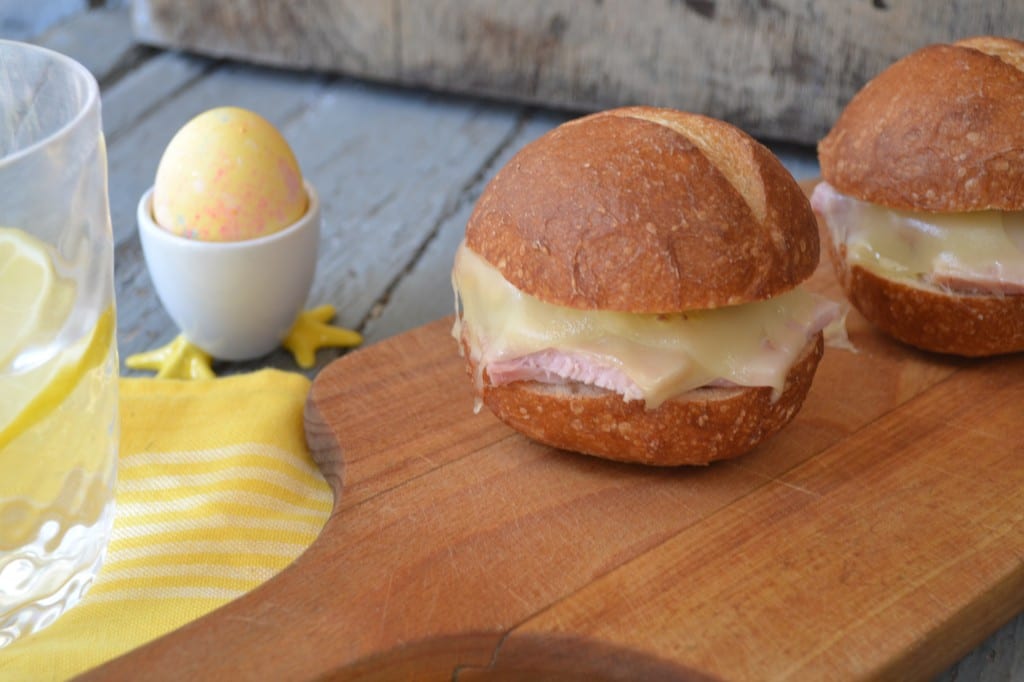 Unwrap the little sandwich and enjoy Easter ham part two—the remix!