Are you one of those people that loooooves cuddling?
Yech! Seriously? You know there is always one cuddler that falls asleep first and then the other person is left awake with the other cuddler breathing on their face. Nothing about that says cute or romance to me.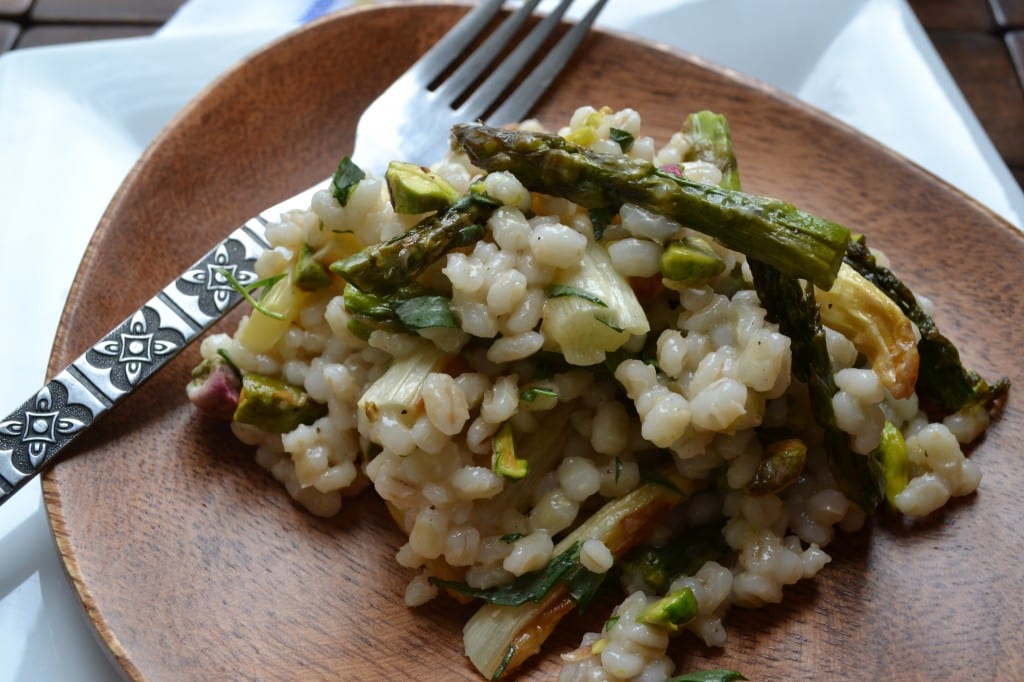 I like to cuddle, to a point. I need space when I sleep. I am kind of claustrophobic so the last thing I need is a dog pressing in to one side of me and my husband's arm thrown across my body on the other side.
I know I sound heartless and unromantic, and maybe I am. But, last night, our heat was acting up. It was 60 degrees in our house. We kept fiddling with the thermostat, but the heat just wouldn't stay on. What could we do? It was eleven o'clock at night.
So, with no other choice, we cuddled. I, Mike, and our dog Weezer huddled together under a down comforter, two fleece blankets, and a sheet. I have to admit it was kind of nice. Yes, we were cuddling to survive. But aside from that, it was comforting.
Don't tell Mike I said that.  He'll want to cuddle all the time…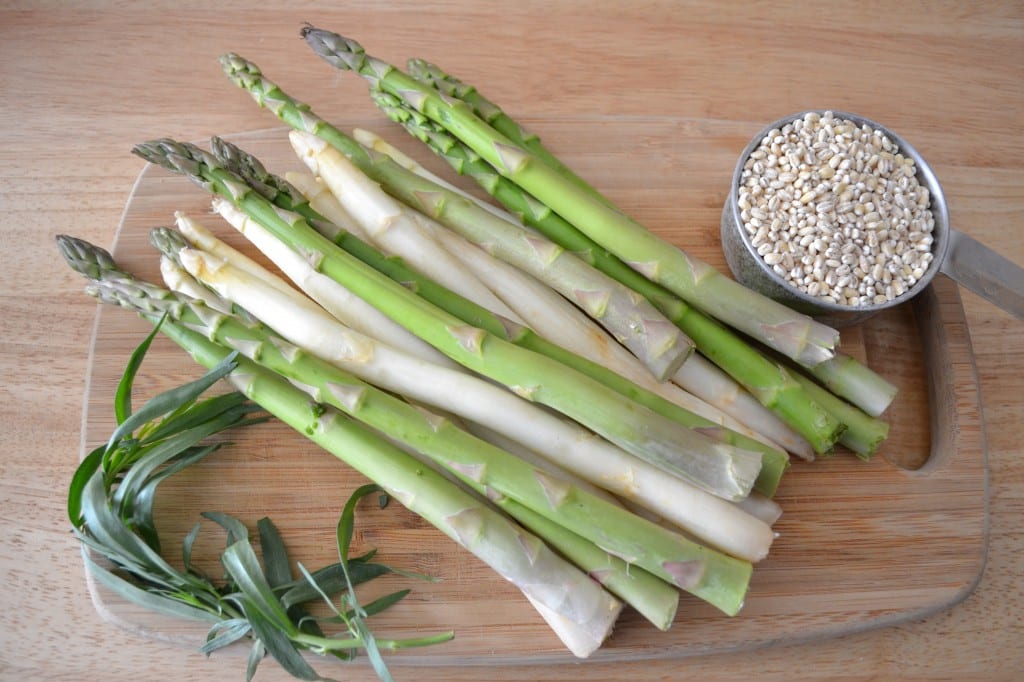 But more importantly, how am I going to draw a parallel between barley and asparagus pilaf and cuddling you may ask? Good question. Well, a lot of people consider vegetables awesome where as other people think of vegetables as gross but necessary. So for those of you that find veggies like asparagus totally disgusting and not necessary, give it a try. You might not only like them, but you might need all those valuable cuddly nutrients to survive. (See what I did there? Nice right?)
Ingredients (Serves 4 as a side dish)
½ Cup Pearl Barley
1 1/3 Cup Vegetable Stock or Water
8-10 Spears of Asparagus
8-10 Spears of White Asparagus
1 Tablespoon Olive Oil
¼ Teaspoon Salt
1/8 Teaspoon Pepper
½ Cup Shelled Pistachios
1 Tablespoon Lemon Juice
1 Tablespoon Fresh Tarragon, chopped
Pinch of Salt and Pepper
Preheat the oven to 350 degrees.
Add the pearl barley and water/stock to a small pot. Bring to a simmer over medium/low heat. Cook barley for thirty minutes until all the liquid has cooked out and barley is light and fluffy.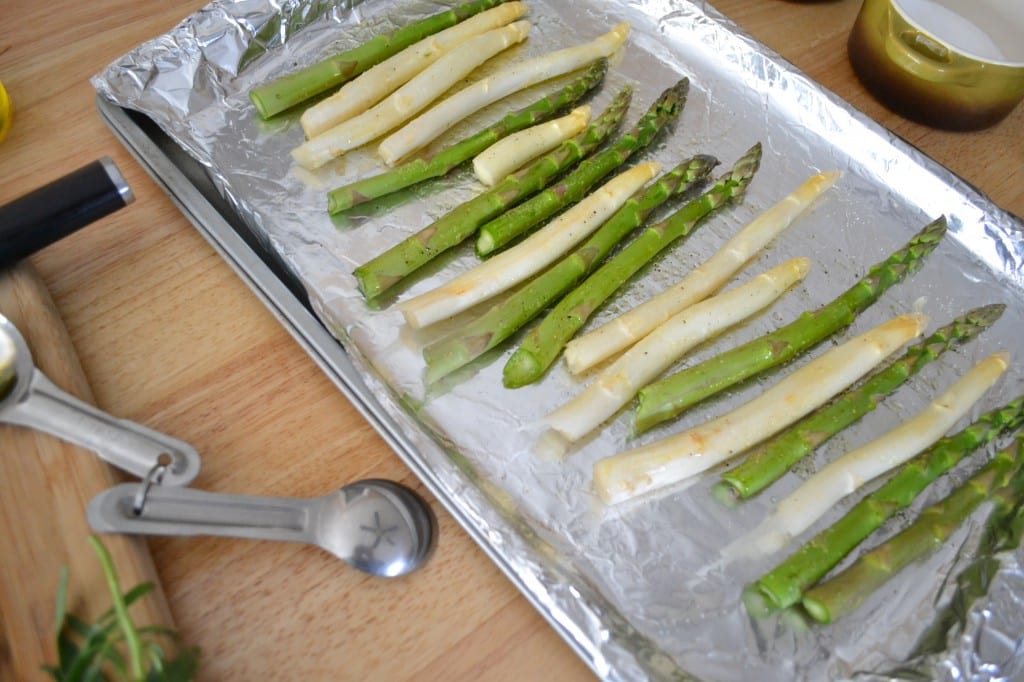 Prepare the asparagus for roasting by removing the thick, chewy end of the spear. Hold the end of the spear in one hand and the middle section of the spear in the other. Bend the spear. The tough part of the spear will crack off. Continue that process for all the spears.
Place the asparagus on a baking sheet, and coat asparagus in olive oil, salt, and pepper. Roast in the oven for 30 minutes.
When the barley is fully cooked, remove it from heat. In a medium mixing bowl, combine the barley with the lemon juice. While the barley is cooling and the asparagus is finishing roasting, toast the pistachios in a small pan over medium heat until they become fragrant. Give the pistachios and tarragon a rough chop then add them to the bowl with the barley.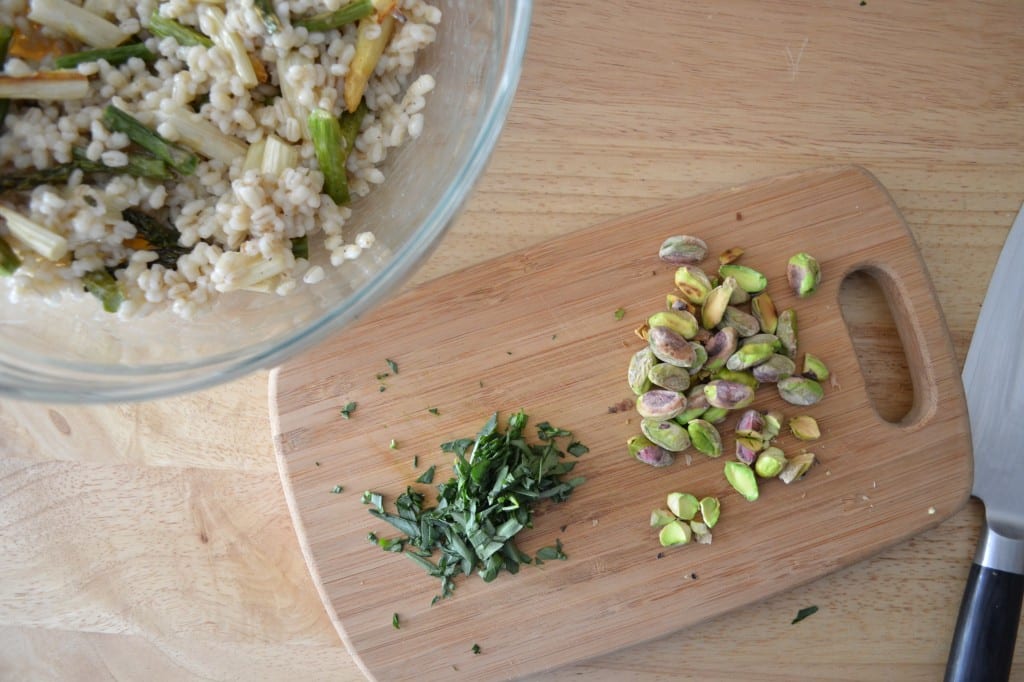 When the asparagus is done roasting, remove from oven and chop into one inch pieces. Add the asparagus to the bowl with a pinch of salt and pepper and mix with a spoon. Serve as a side to a nice chicken breast or enjoy as a nutritious vegan/vegetarian meal.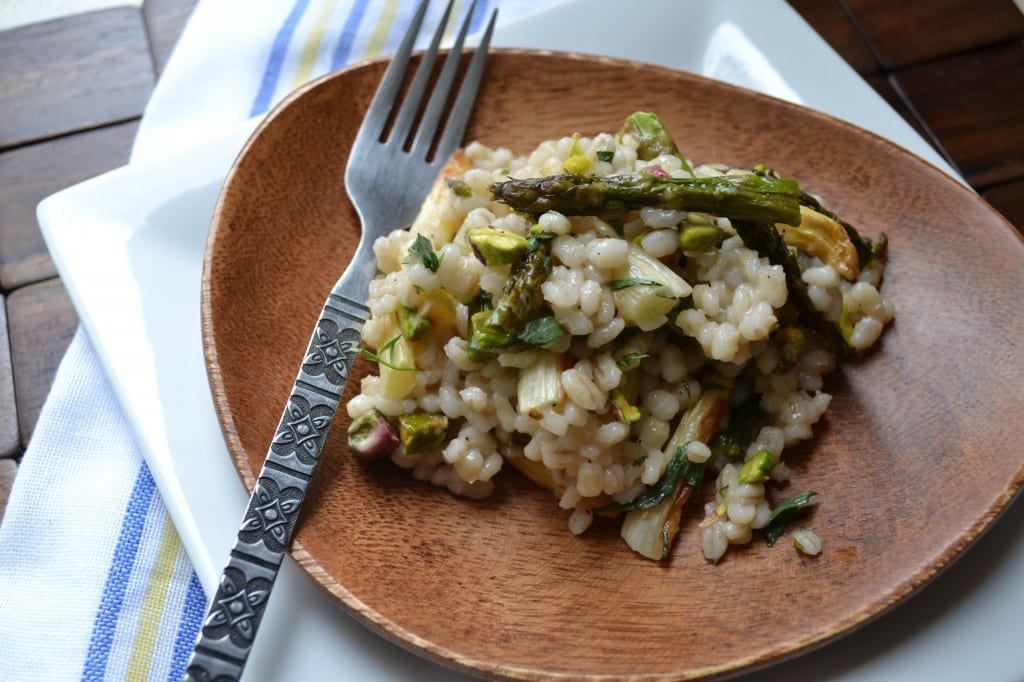 Related posts: