Everything is better with chocolate. Think about it. Take your favorite food and then cover it in chocolate. In most cases, what you have afterwards is way better!
Pretzels covered in chocolate.
If you are like me, you are now drooling and wishing you had all of those things in front of your open, drooly mouth.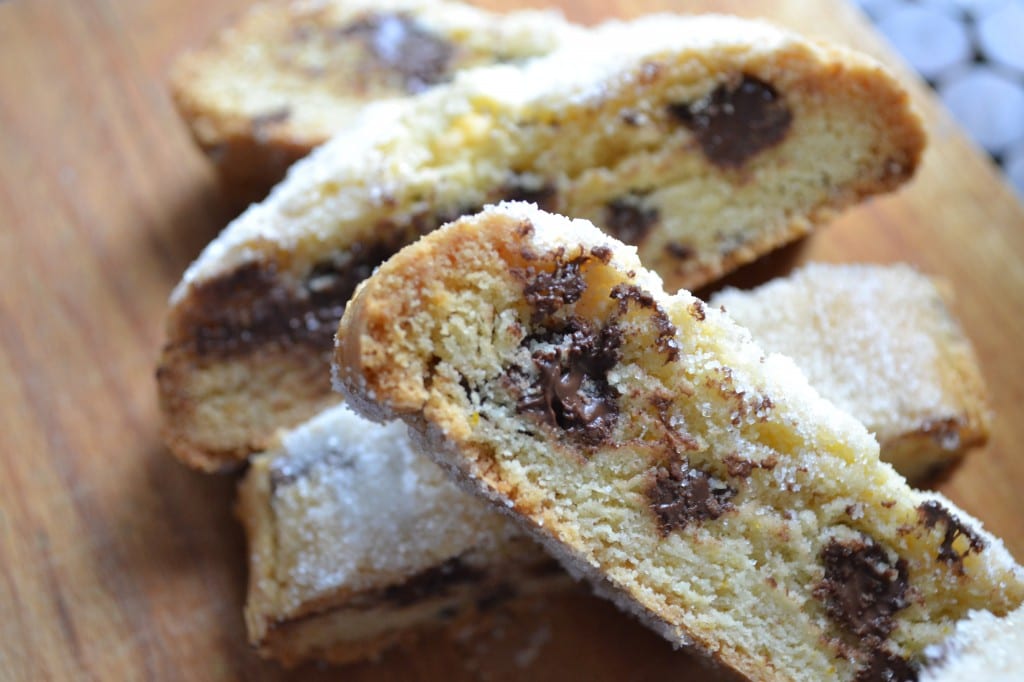 If you are more like my baby brother, a plain chocolate purist, you are thinking that the rest of us are out of our minds.
He is the only kid I knew that cried during Halloween when he didn't get a plain Hershey's chocolate bar from a house. We would seriously have to dump out all of our pillowcases on the living room floor and pick out all of the plain chocolate bars and give them to him.
Luckily, my other brother and I were more of Gobstopper and Jolly Rancher kind of kids, so we didn't mind the trade.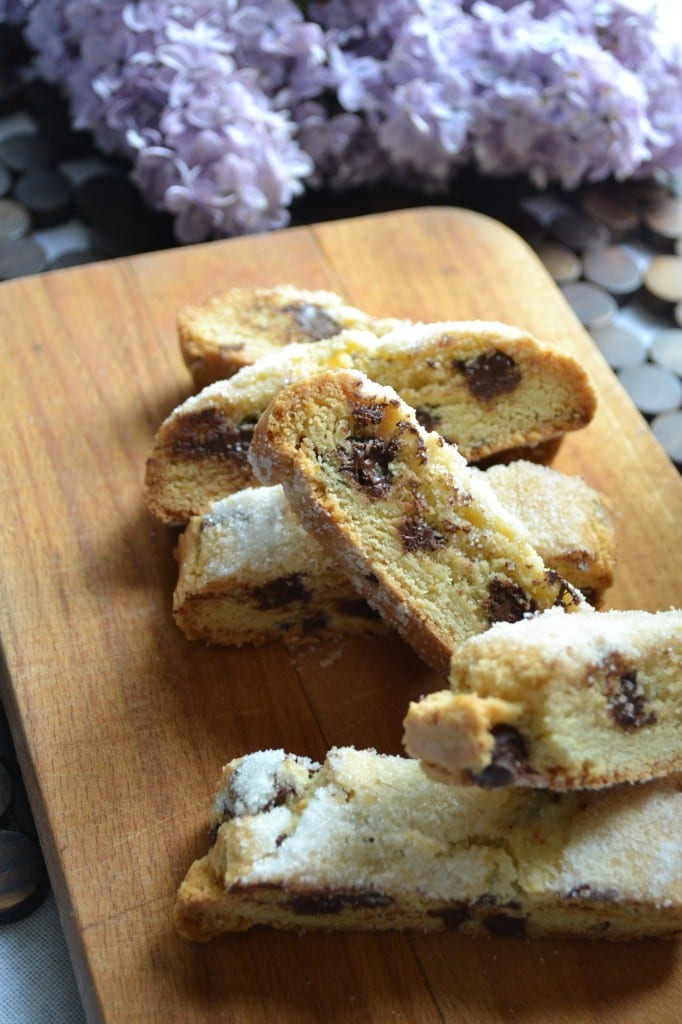 But, I guess he had it kind of right. You can't beat the original, especially when it is in a cookie. These biscotti really put everything that is wonderful about chocolate on display. The orange zest is the perfect complement that, despite what you weirdos like my little brother say, really bumps the chocolate flavor in the biscotti up a notch.
Ingredients (Makes about 3 Dozen Biscotti)
2 Cups All-Purpose Flour
2 Tablespoons Orange Zest
1 Teaspoon Baking Powder
¼ Teaspoon Salt
6 Tablespoons Unsalted Butter, softened
1 Cup Granulated Sugar, plus more for sprinkling
2 Large Eggs
1 Large Egg Yolk
¾ Cup Semisweet Chocolate Chips
In a medium bowl, whisk together flour, baking powder, and salt. Set aside.
In the bowl of an electric stand mixer fitted with a paddle attachment, cream butter and sugar on medium speed until light and fluffy, about five minutes.
Reduce mixer speed to low, and add orange zest, one egg, and egg yolk and beat until well incorporated, about two minutes.
Add the flour mixture, all at once, to the butter mixture and beat on low speed until well combined. Mixture may seem dry, but that's okay.  Add chocolate chunks and blend throughout.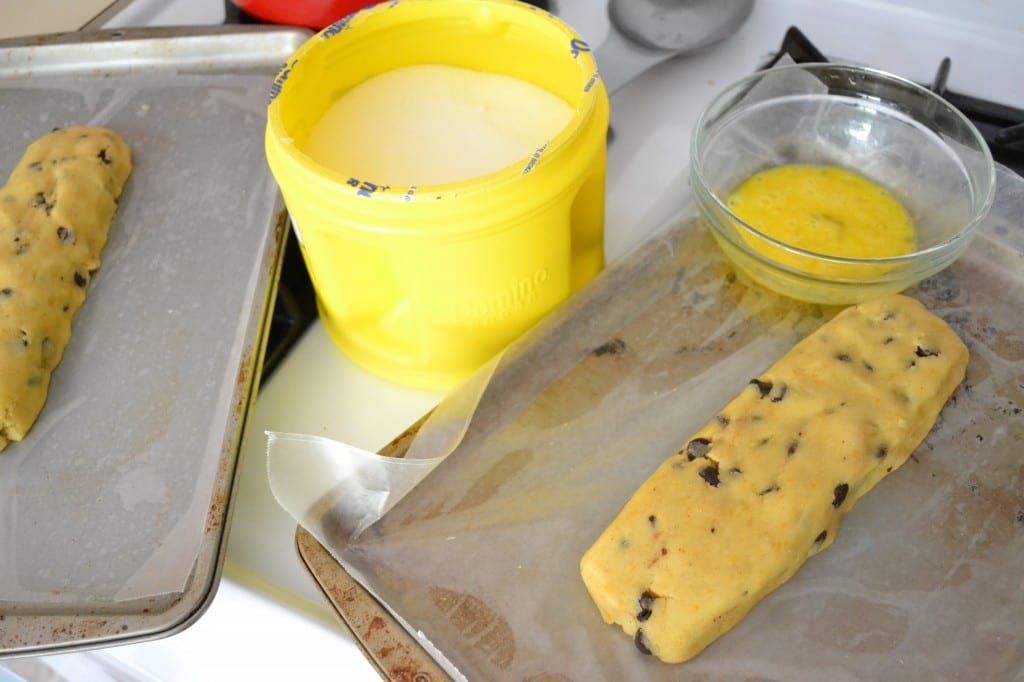 Divide the dough between the prepared pans.  If the dough is shaggy and crumbly, that's fine—just knead it together.  Shape dough into logs about 1 ½ inches wide and 8 inches long.  Beat the remaining egg, brush over the logs, and sprinkle generously with sugar.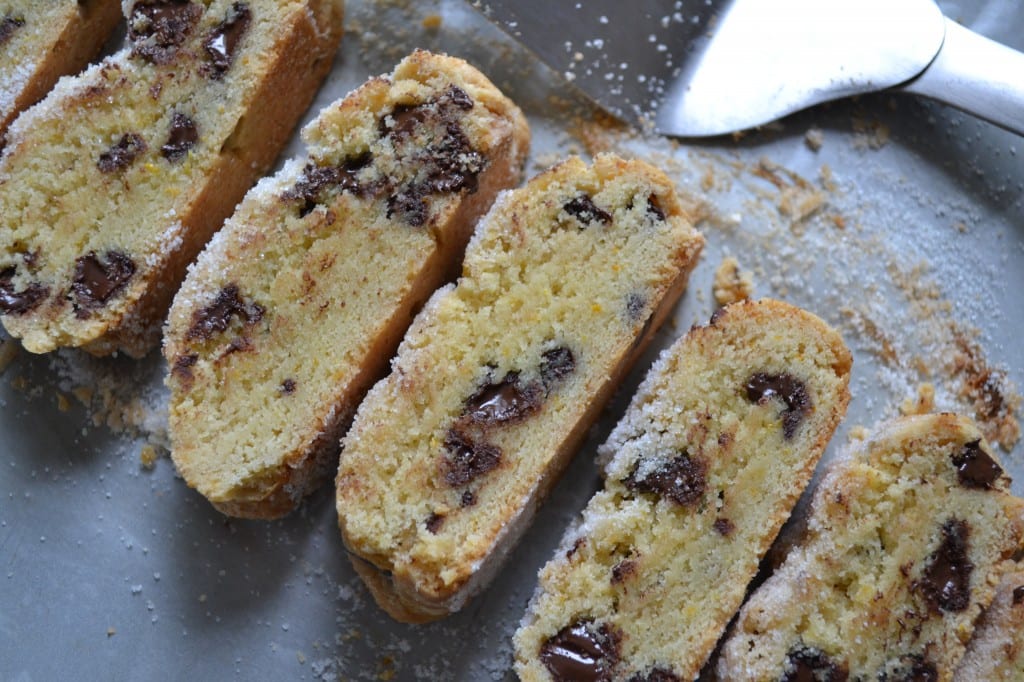 Bake biscotti on both racks for 20 minutes.  Swap racks and bake for another 20 minutes.  Let biscotti rest until cool enough to handle, about ten minutes.  Slice biscotti into 1-inch-thick slices.  Flip, so the cut side is up on the baking sheet and bake for another 15 minutes.  If the biscotti still seems slightly soft in the center, that is ok. Let biscotti completely cool on the baking sheet.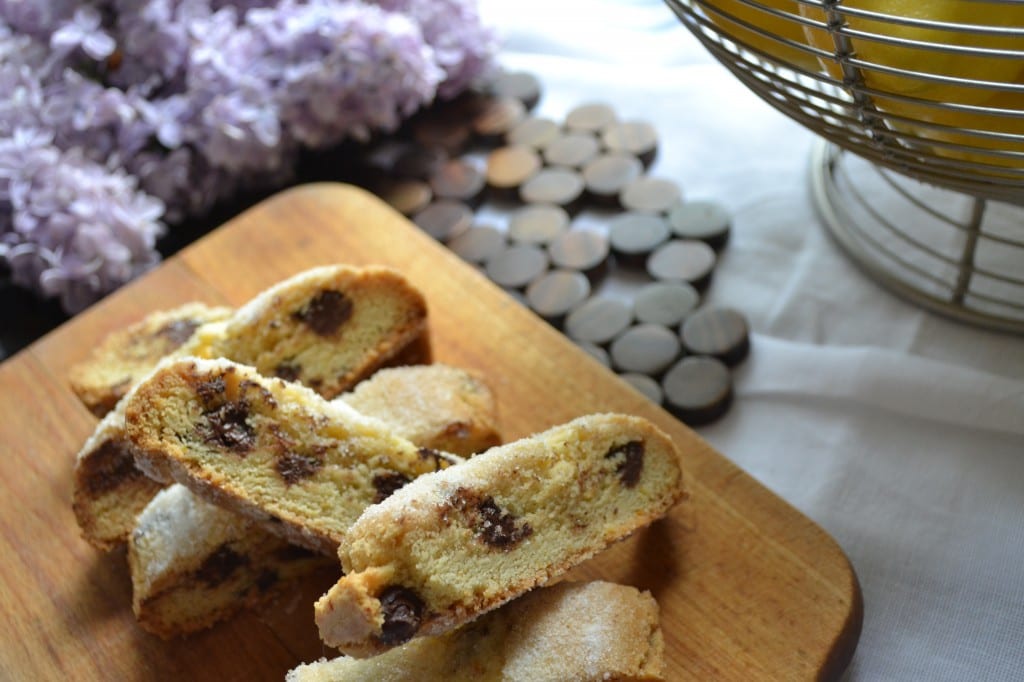 Biscotti will last, in an airtight container, at room temperature for up to 2 weeks.
Recipe slightly adapted from Joy the Baker