I am back from my mini-vacation in Michigan! It was so relaxing. I also have an easy week of blogging ahead of me. I have a guest post up on my friend Stephie's blog, Eat Your Heart Out, today and a wonderful cocktail over on We Heart This to share with you tomorrow!
I am so happy to share with you this light take on a Caesar salad. I used Kale instead of lettuce and a dash of white wine along with some non-fat Greek yogurt in the dressing to switch it up a little bit.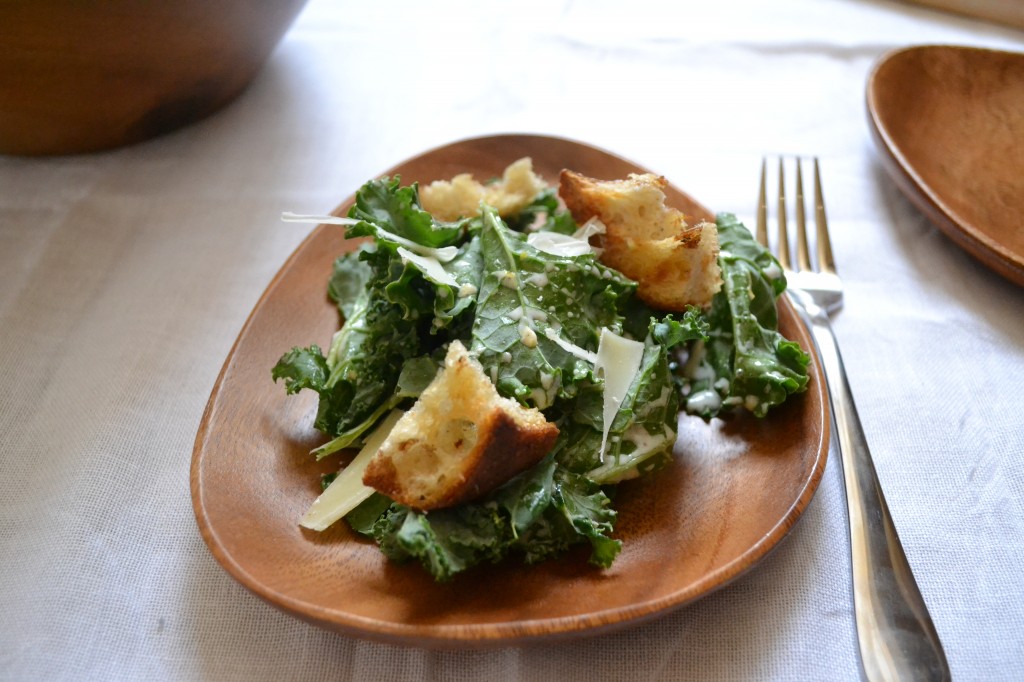 Head over to Stephie's site to get the recipe and to hear me gush about what a great blogger she is!
Related posts: