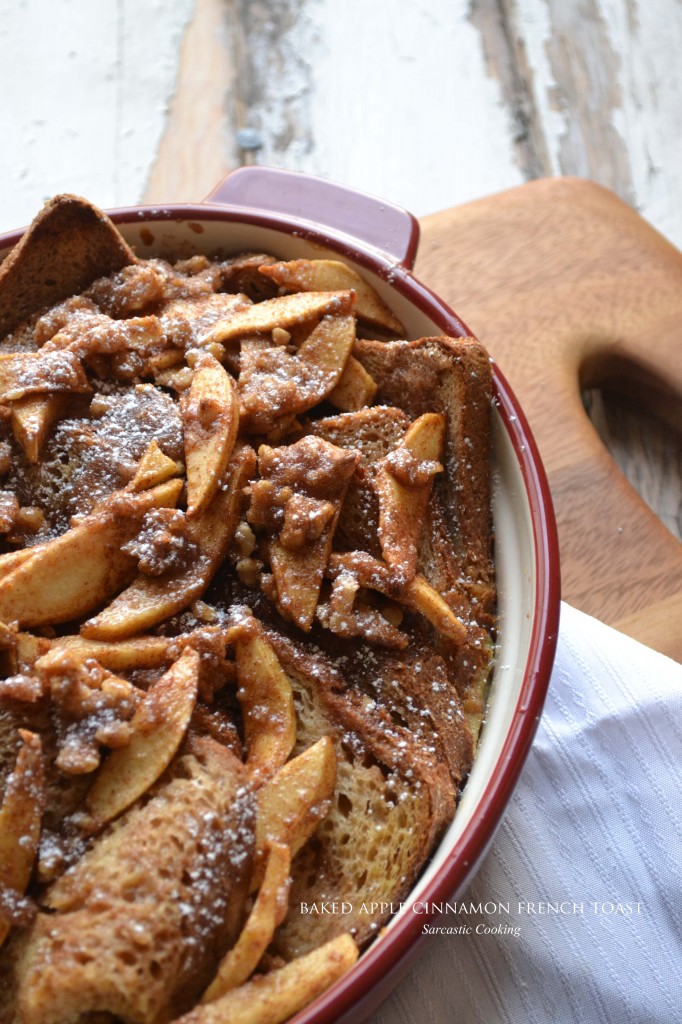 Last night Mike and I put up all of our Christmas decorations. It kind of broke my heart this year because I gave in and purchased a fake tree. I am bowing my head and shaking it in shame…still.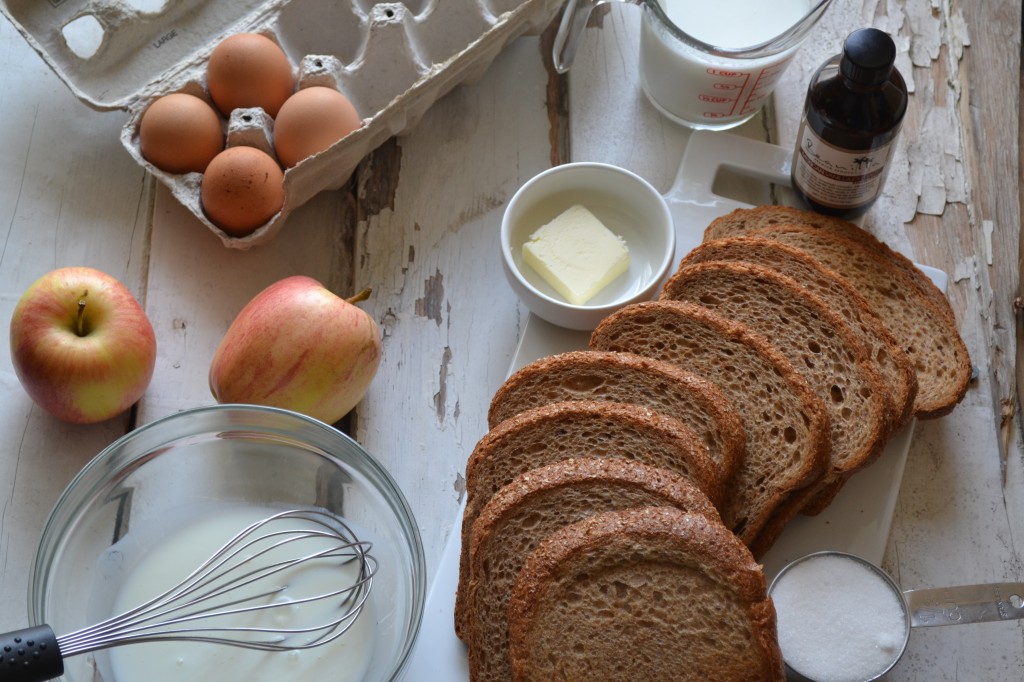 Yes, it is more convenient and easier to clean up. Yes, I can put my tree up a month in advance and it will not die in two weeks. But it just isn't the same. I am sure I will adjust. It is a good looking tree though…for a fake.
If I wasn't in the Christmas spirit last week, I for sure am now. In fact I am headed out to do a little "holiday shopping," which will most likely turn into "Stefanie shopping" (don't tell Mike). I am going to pick up a giant red cup of Starbucks coffee and caffeinate myself while I jam out to Mariah Carey's holiday album on my way to the mall.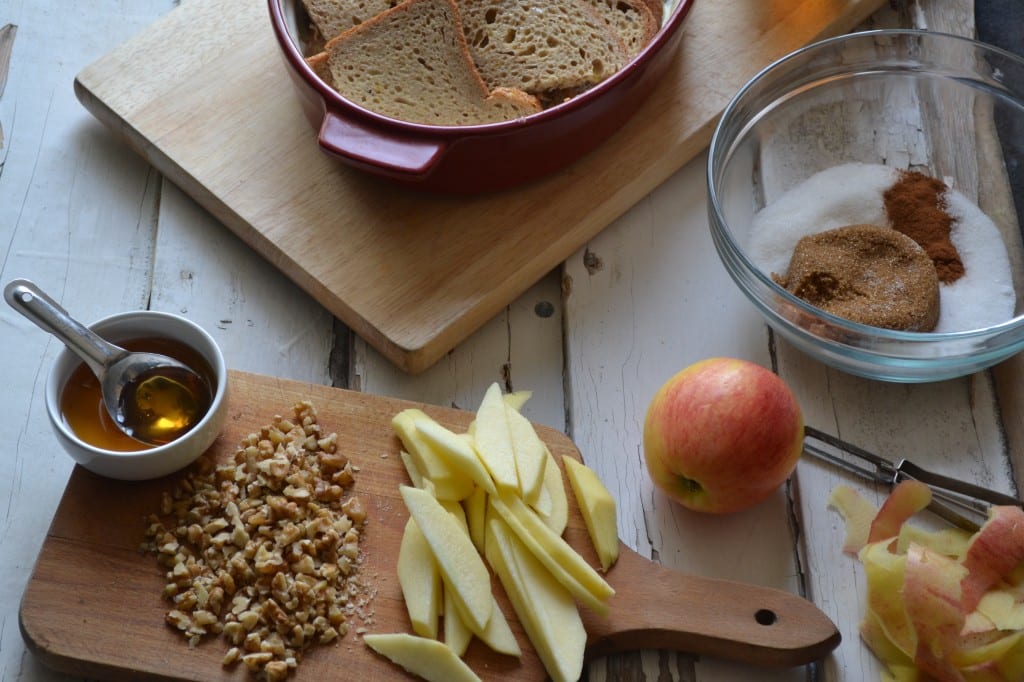 After shopping and probably hardcore napping, I am getting my holiday baking and cooking planned out. I foresee a lot of salted caramel cheesecakes, white chocolate and peppermint cookies, and breakfasts for family to share.
Mike and I are always on the go over the holidays. So my new thing this year is bringing a sweet breakfast for family to share in the morning. I love bringing cinnamon rolls or this baked French toast, because you can make it the day before and just bake it off in the morning.
Get ready, family! This holiday season, breakfast is on me! Yes, Mom, this does mean you will have to clear some oven space for me!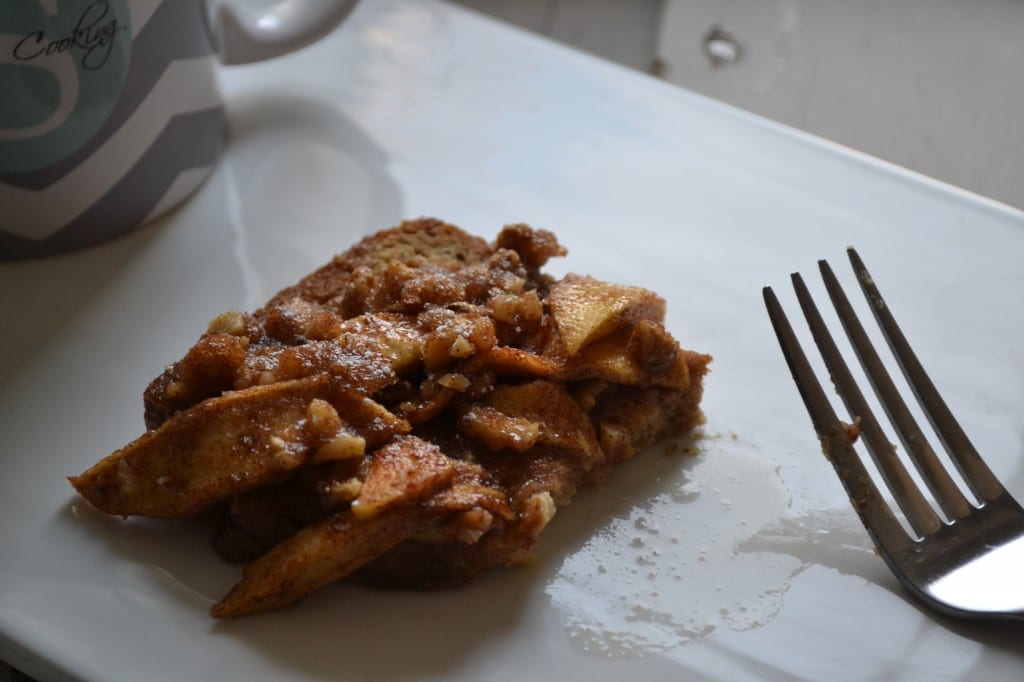 Baked Apple Cinnamon French Toast
Author:
Prep time:
Cook time:
Total time:
Ingredients
For the French Toast:
1 Tablespoon Unsalted Butter
10 Slices Whole Wheat Sandwich Bread
4 Large Eggs
¾ Cup Whole Milk
¼ Cup Buttermilk
1/3 Cup Granulated Sugar
1 Tablespoon Vanilla Extract
For the Topping:
2 Peeled & Sliced Gala Apples
½ Cup Finely Chopped Walnuts
½ Cup Granulated Sugar
½ Cup Brown Sugar
1 Tablespoon Cinnamon
½ Teaspoon Salt
3 Tablespoons Maple Syrup
1 Tablespoon Lemon Juice
Powdered Sugar for topping
Instructions
Add the butter to a microwave safe dish and microwave until it melts. Coat a large baking dish or large cast iron skillet with the melted butter.
In a large mixing bowl, whisk together the milk, buttermilk, eggs, sugar, and vanilla.
Slice the bread on a diagonal. Gently press the slices and arrange them in the dish with the corner facing up. Pour the egg mixture over the slices of bread. Using your hands, gently press the bread down into the liquid so it soaks up as much as possible. Cover with plastic wrap and refrigerate for at least thirty minutes and up to overnight.
Preheat the oven to 350 degrees F.
In a small bowl combine the apples, walnuts, sugars, cinnamon, salt, maple syrup, lemon juice. Mix well to coat all the apples.
Remove the soaked bread from the refrigerator and remove the plastic wrap. Pour the apple mixture on top of all the bread. Evenly spread it out using a rubber spatula. Bake in the oven for 35 – 40 minutes until golden brown.
Let cool for a few minutes before serving and then lightly dust with powdered sugar.
Recipe for the Baked French Toast adapted from the Joy the Baker Cookbook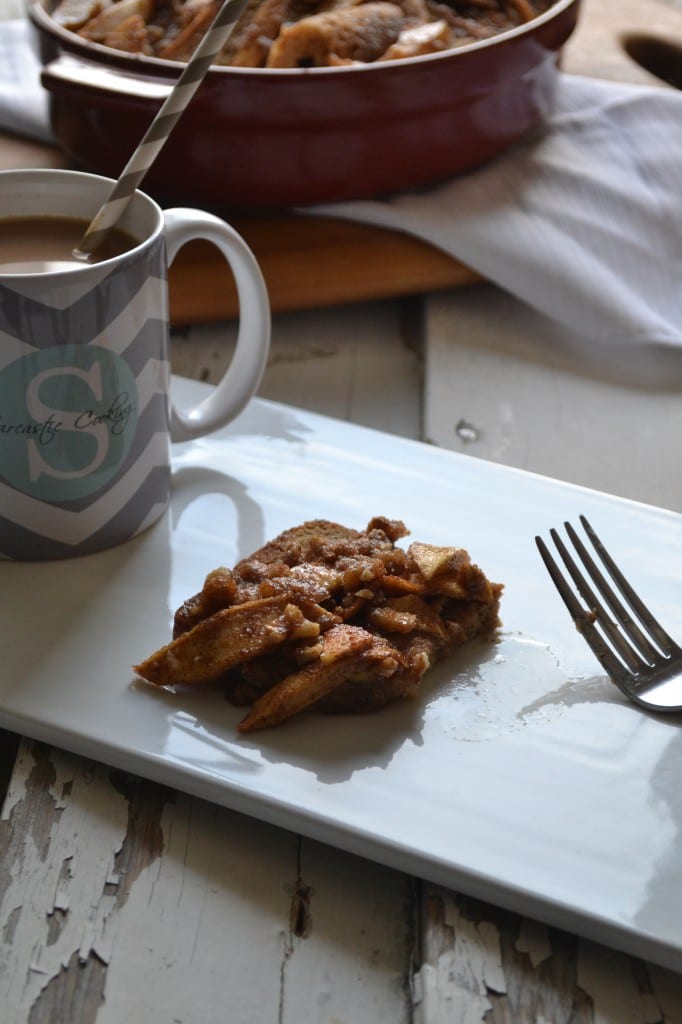 Related posts: