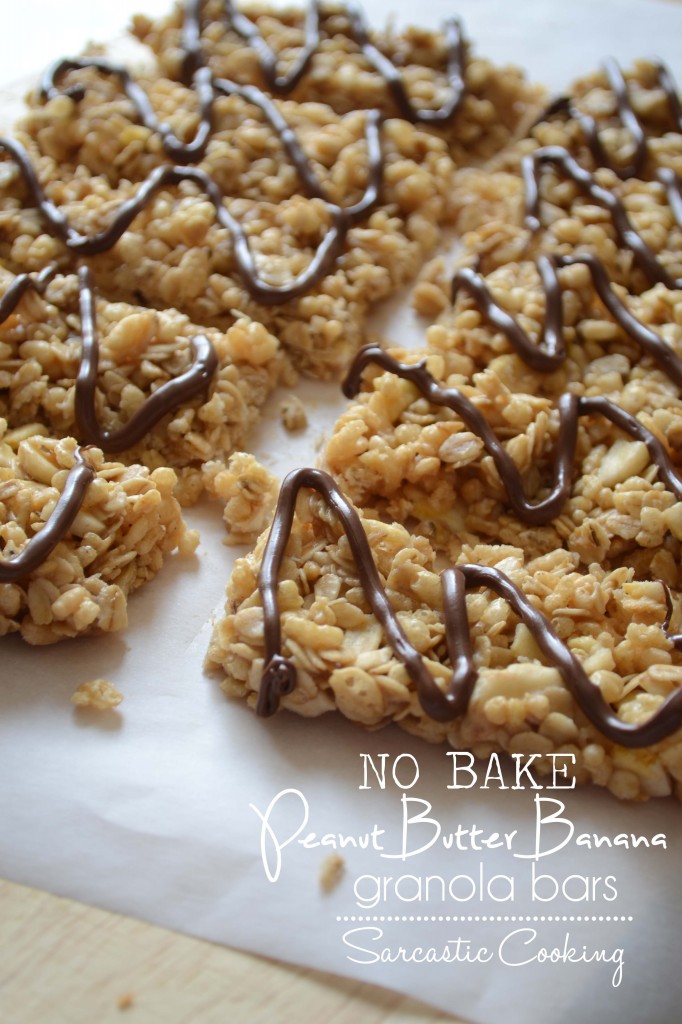 I have confessed my long battle with breakfast. I love breakfast food. I love eggs, bacon, hashbrowns, and pancakes. I love taking the time to make these items… On the weekends. During the week I try to grab something quick, if I don't choose to sleep in.
A few months ago, I started taking vitamins. I have to take these vitamins every single day. The only thing is, I can't take them on an empty stomach. Believe me, I tried. "Hmmm… It says do not take on an empty stomach…that cannot be true in all cases, right?" But, alas, it was true.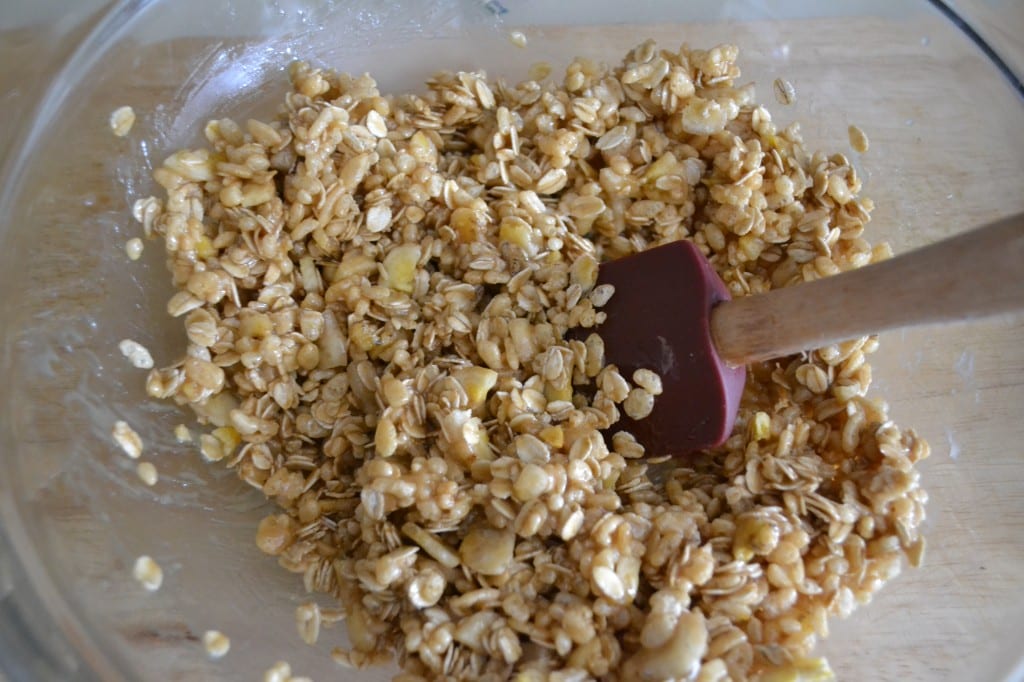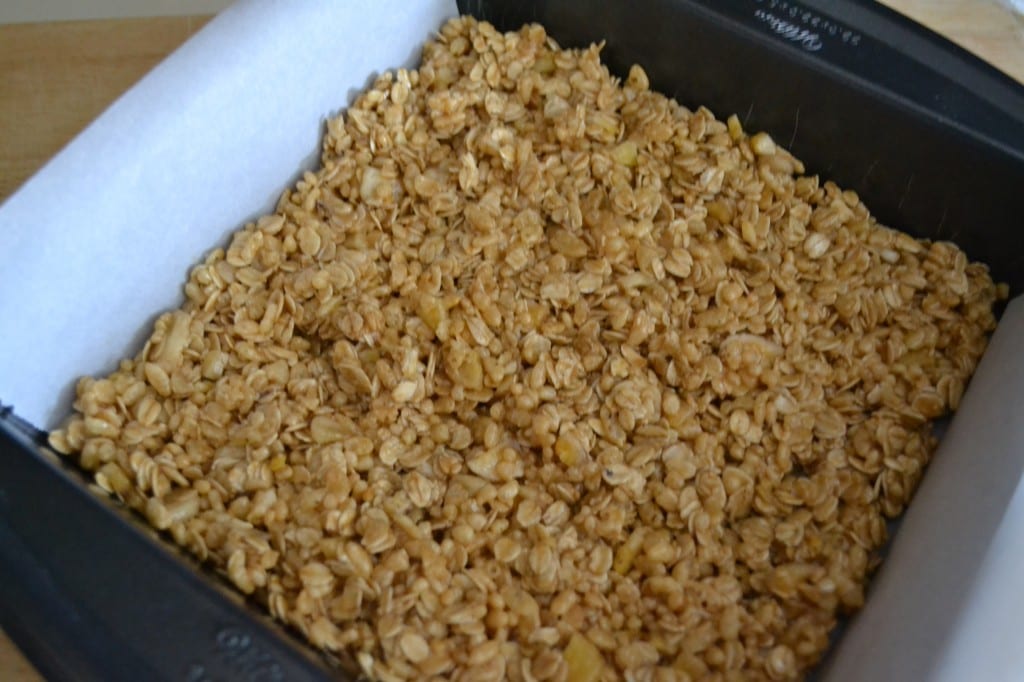 So now I am all about quick on the go breakfasts, because I have to be. I like granola and I like granola bars. Do I want to have to bake them after coming home from work? Would I rather relax? No and yes.
Enter my savior, the no bake granola bars. Lately I have been babysitting my nephews after work one day a week. These serve as my breakfast and a quick pick me up before I enter the Thunderdome with my two nephews.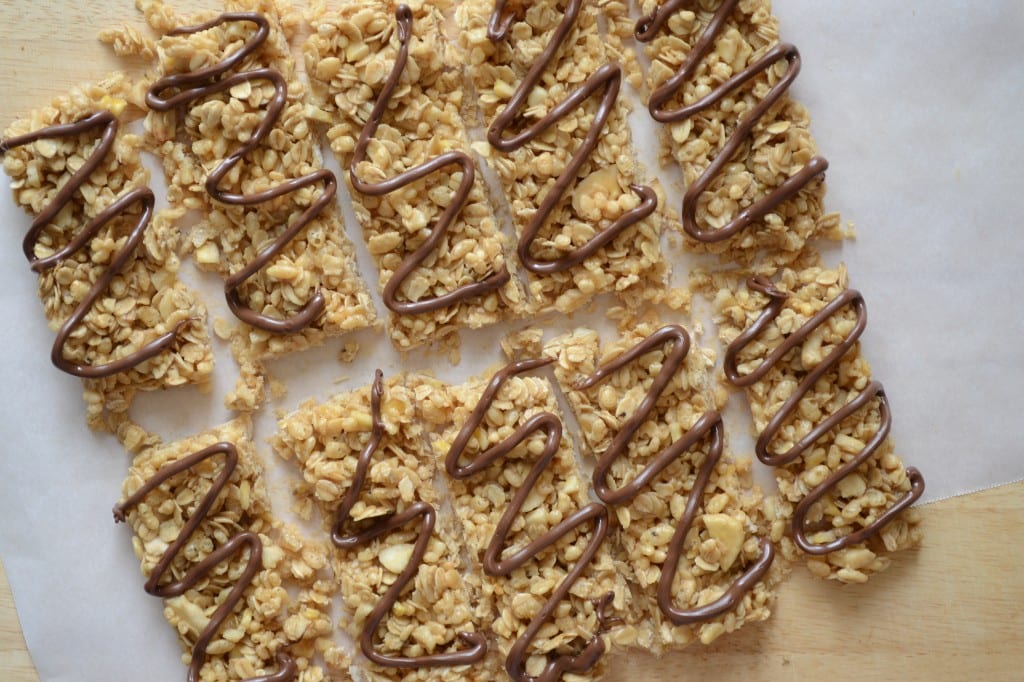 I love these so, so much. I think you will too.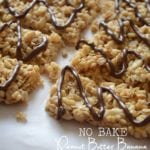 No Bake Peanut Butter Banana Granola Bars
Ingredients
1/3

Cup

Maple Syrup

¼

Cup

Plus 1 Tablespoon Creamy Peanut Butter

2

Tablespoons

Unsalted Butter

1

Cup

Crisped Rice Cereal

1

Cup

Old Fashioned Rolled Oats

¼

Cup

Crushed Banana Chips

½

Cup

Nutella

optional
Instructions
Combine maple syrup, peanut butter, and butter in a small saucepan. Whisk together over medium heat until the mixture melts and is combined.

Add crisped rice cereal, oats, and crushed banana chips to a medium mixing bowl. Pour melted mixture into the bowl and mix together.

Add mixture into an 8x8x2 inch or 9x9x2 inch parchment lined baking dish. Use a rubber spatula or spoon to make sure the granola is in one even layer. Place dish in the refrigerator for at least 30 minutes to allow the bars to harden.

Remove the block of granola from the dish. Cut into 8-10 bars.

Add Nutella to a small microwave-safe bowl. Heat in the microwave for thirty seconds, just to loosen the Nutella up a bit. Add Nutella to a small sealable plastic sandwich bag. Snip a small hole in one of the corners of the bag. Pipe the Nutella on to the bars. Let sit another 5 minutes to set up before eating.

Bars last at room temperature in an airtight container for up to a week.
Inspired by Joy the Baker's Granola Bites