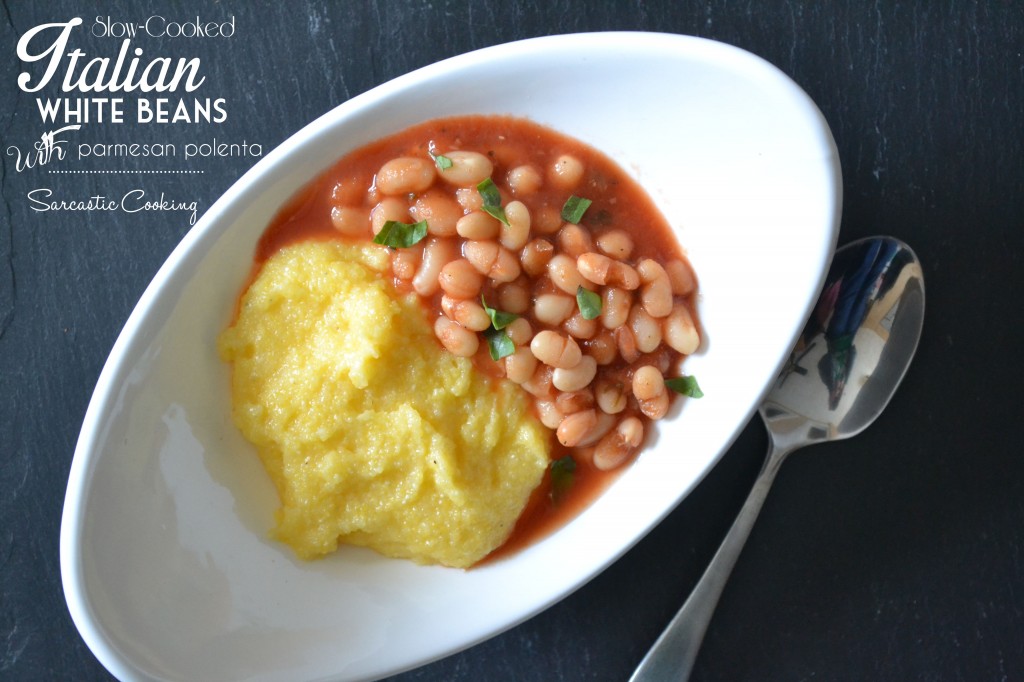 Hey! Hey, you guys! It's me! (waving frantically from across the interwebs). I am back!
Well, my poor little laptop is back from its retreat out in Texas. Sad to say, I lost a lot of pictures and recipes, so things around here are going to change until I get my computer, which is basically a blank slate right now, back to the way it used to be. I am going to be posting new great recipes, as per usual, but only four times a week now as opposed to the old five times a week. Now, that we got that little bit of business out of the way, let's get back to why you really visit this site, the food!
Whilst my computer was gone, I took comfort in stress cleaning and my new ultimate (guilt-free I might add) comfort food, beans. I know that doesn't sound like much at first. But, have you ever made a batch of beans from the dried state all the way through to the delicately cooked stage? It is a process and definitely takes your mind off a lot of other things. PS, by process, I by no means mean hard.
All you do is rinse, pick out all the weird looking beans, and soak the dry beans overnight. Cook them in the soaking liquid and presto! Beans!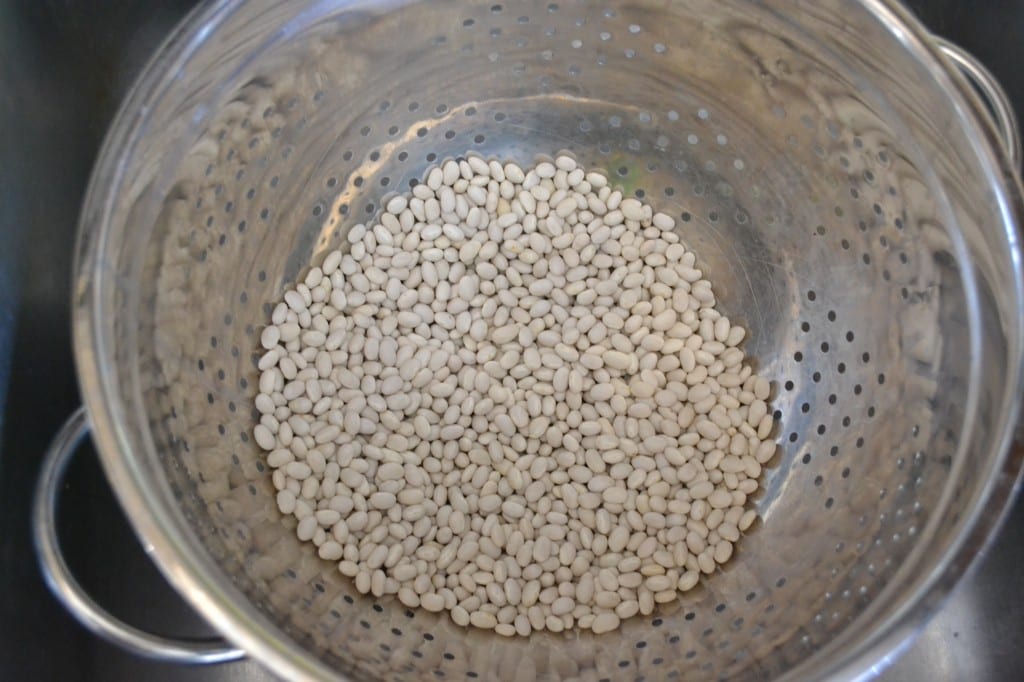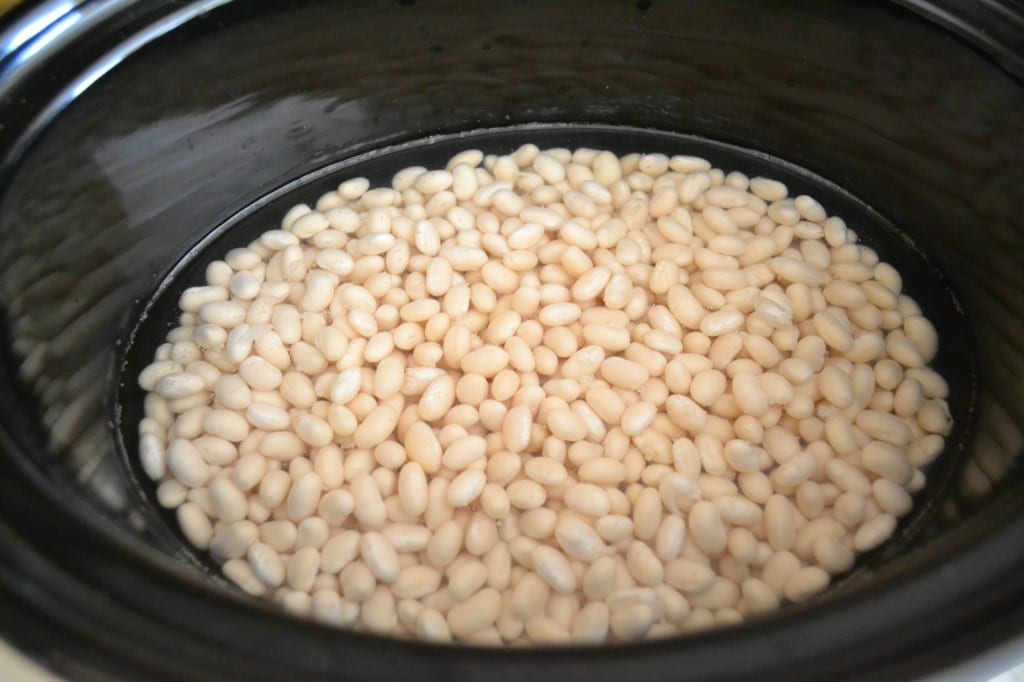 But, you all know me; I couldn't leave well enough alone. I had to change the basic recipe and if it wasn't an easy enough process, I just made it easier (read: lazier) by putting it in the crockpot. Sigh. My good friend the crockpot allowed me to focus all my stress-induced rage on a spring cleaning rampage which I had been meaning to tackle since Christmas. Let me just say, I love having my computer back. I love having a clean house.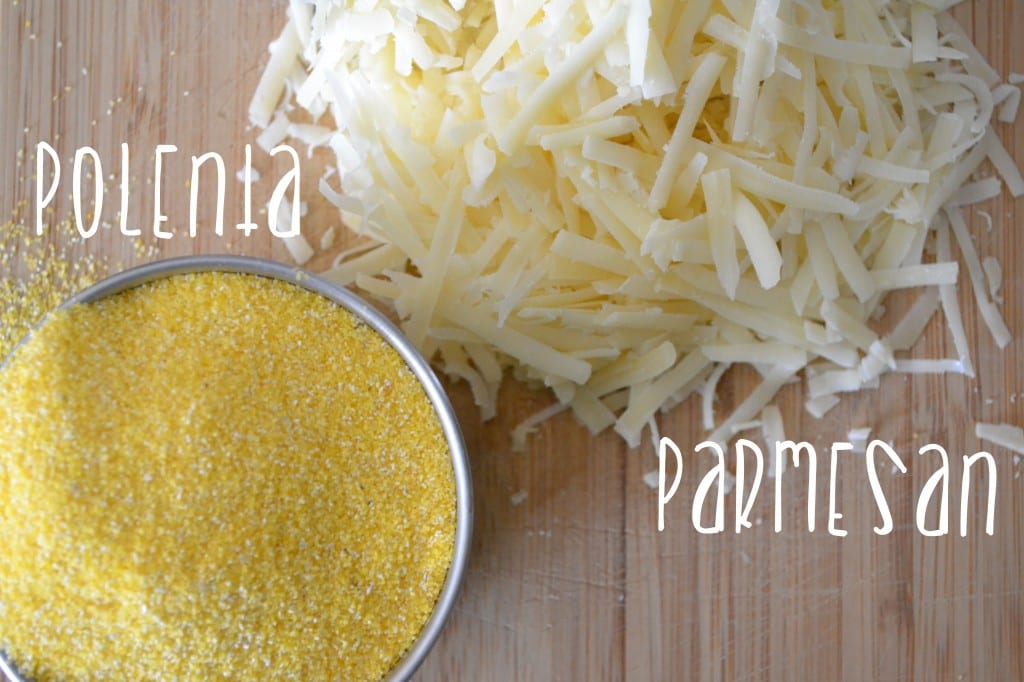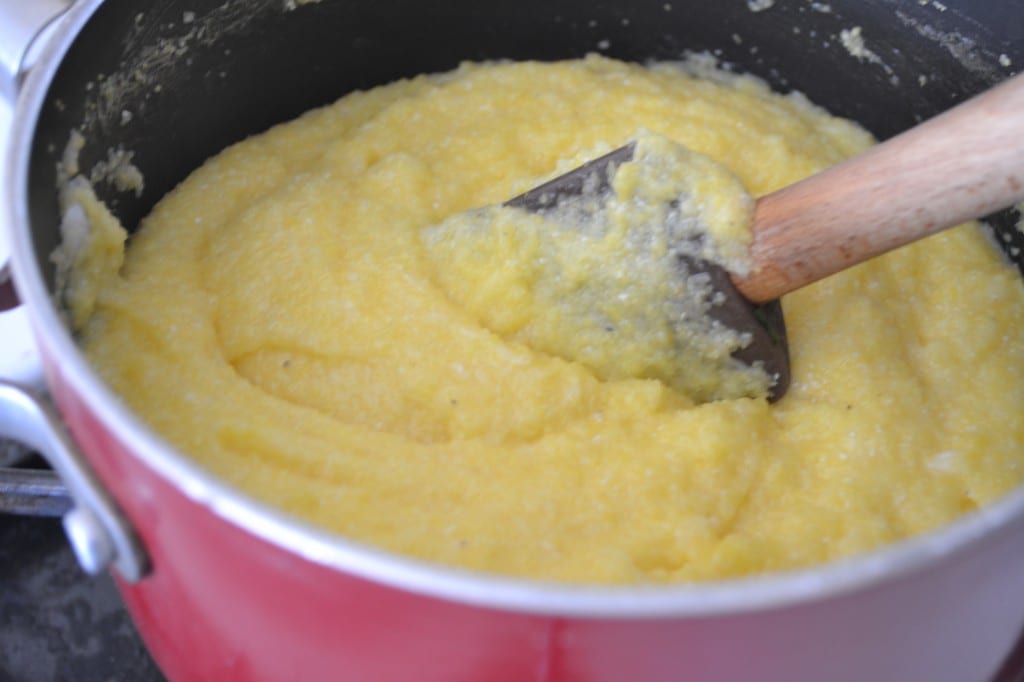 I love slow-cooked white beans in a simple and hearty tomato sauce. Over a simple bed of cheesy polenta! To die for! Or maybe just eat two large soup bowls full and then fall asleep on the couch before eight o'clock because being a crazy stressed out nut for an entire week is super taxing!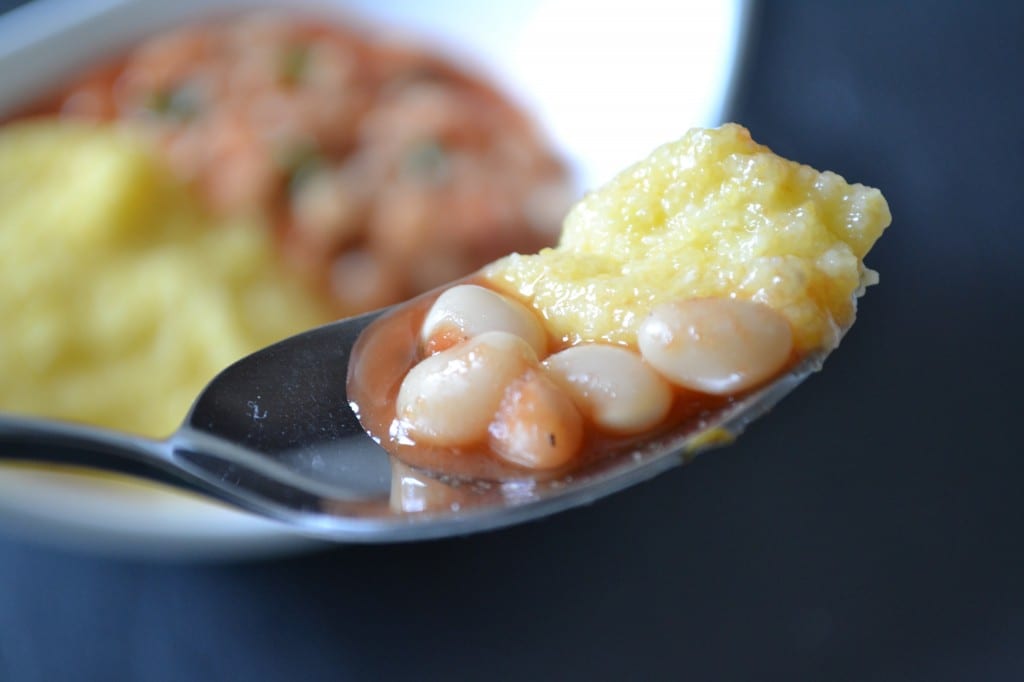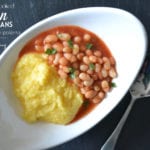 Slow-Cooked Italian White Beans with Parmesan Polenta
Tender, slow-cooked white beans in a simple tomato sauce served over creamy parmesan polenta.
Ingredients
For the Beans:

2

Cups

Dried Small White Beans

4

Cups

Water

16

Ounces

Canned Tomato Sauce

1

Tablespoon

Tomato Paste

Pinch

of Salt and Pepper

¼

Teaspoon

Crushed Red Pepper Flakes

½

Teaspoon

Dried Italian Seasoning

1

Parmesan Cheese Rind

2

Tablespoons

Fresh Chopped Basil

divided

For the Polenta:

3

Cups

Water

1

Teaspoon

Salt

1

Cup

Instant Polenta

2

Cups

Shredded Parmesan Cheese
Instructions
The night before you plan on cooking the beans, rinse the beans under cool running water for a minute or two while you pick out any shriveled or discolored beans. Add the rinsed beans to the crockpot. Pour the water over the beans, cover, and let sit overnight.

The next morning, stir in the tomato sauce, tomato paste, salt, pepper, crushed red pepper flakes, Italian seasoning, parmesan rind, and 1 tablespoon of basil. Cover with lid. Set crockpot to low and cook beans for eight hours.

Once the beans are finished cooking, set the crockpot to warm, and make the polenta.

Bring the three cups of water and salt to a boil in a medium saucepan over medium heat. Once the water is boiling, add the polenta. Stir continuously until the polenta starts to thicken. Reduce heat to low.

Stir in the shredded cheese and remove from heat. Remove remaining bits of parmesan rind from beans before serving.

Serve beans on top of or alongside polenta. Beans are also very good over rice or your favorite noodle. Beans can be frozen in an airtight container for up to a month or stored in the refrigerator in an airtight container for a week.