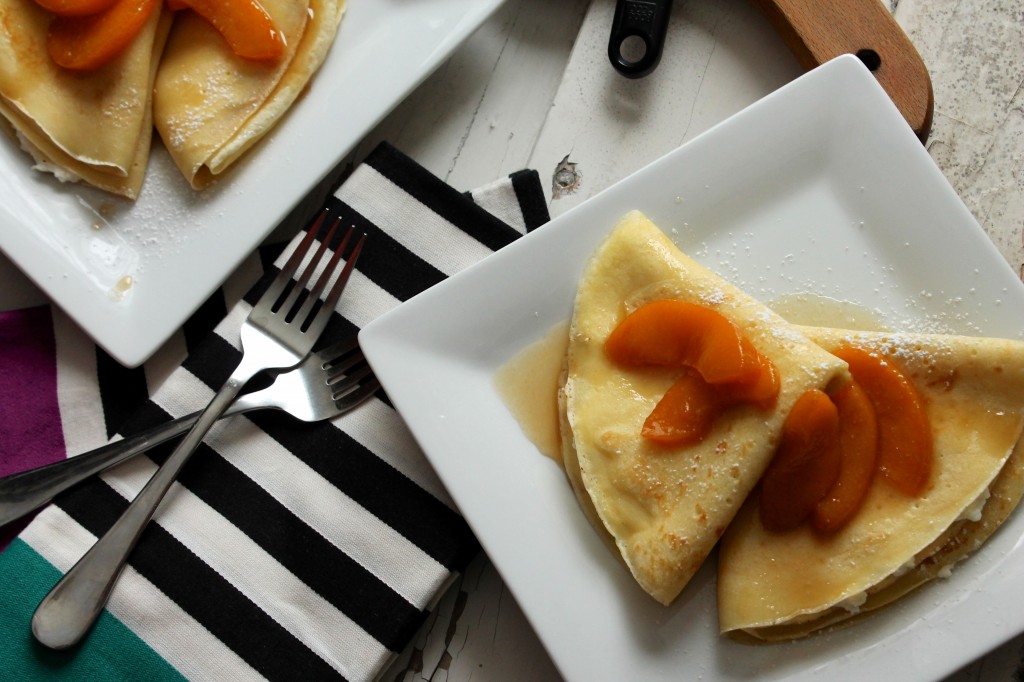 A little bit ago, pre-computer crash of 2013, Stephie and I had another cooking date. We figured, it went so swimmingly the last time, why not do it again? This time, instead of testing out some recipes from our favorite cookbooks, we put our heads together and came up with a recipe all our own… well mostly.
When deciding via text message what to cook, Stephie asked me to teach her about creeps. Of course, she meant "crepes." Thank you, autocorrect. Given our combined dating pasts, I would say we both know a fair amount about creeps, but those are different stories for a different time
So, we made crepes. I demonstrated a perfect swirling technique (that is a stretch of the truth). I think Stephie was surprised how easy they were. It's one of those things; if we can do it, so can you! Once we cooked all the crepes, we decided to stuff them with a sweet honey-orange ricotta mixture, and then top them with some whiskey soaked peaches. I swear I could eat those peaches all on their own.
Since I am still dealing with major technology issues over here, head to Eat Your Heart Out to get the full recipe.