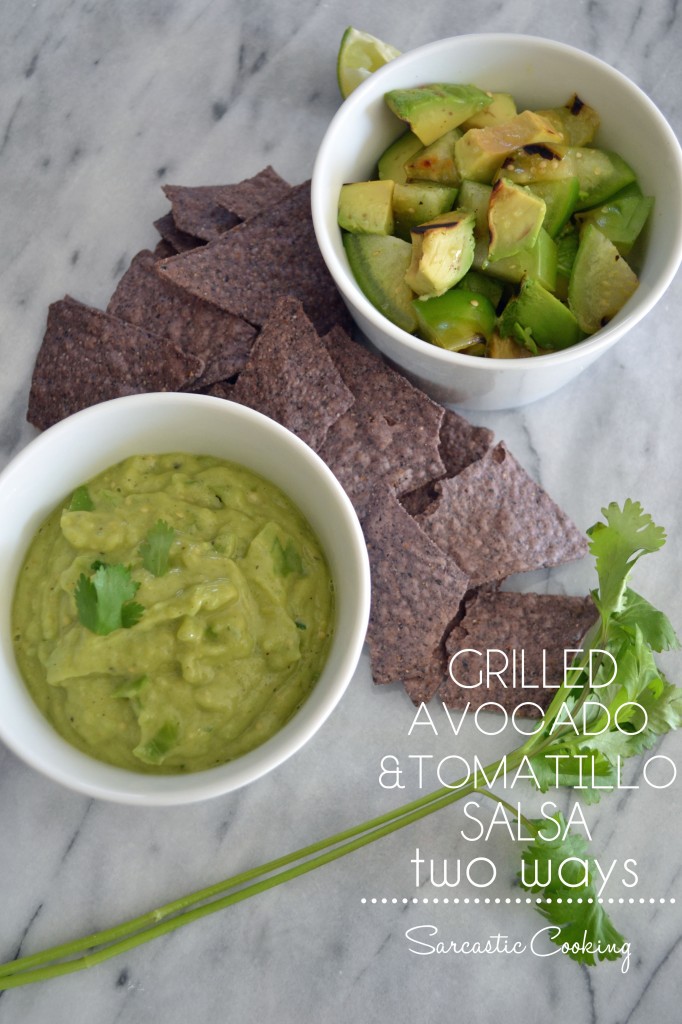 I'm sorry if this post is a bit short or rushed. As I am writing, I am being hustled out of my own home by my Editor-In-Chief, my husband Mike. He is having a bunch of smelly boys invade our house for the weekend for a bachelor party.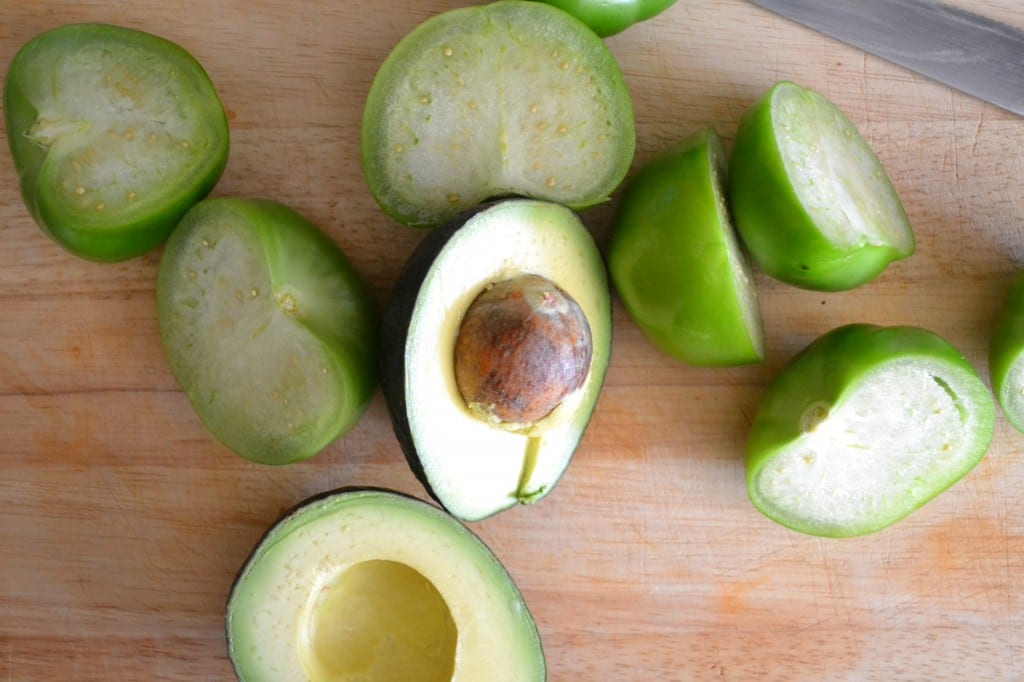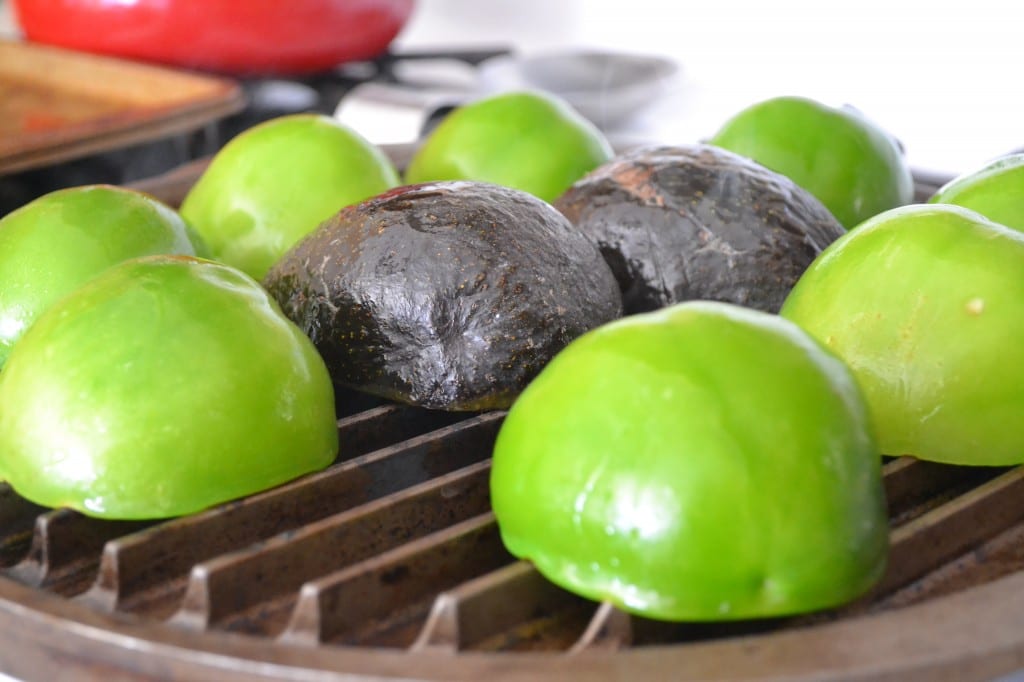 Even though it is just a bunch of guys that will most likely be sleeping/passing out here, I still feel the need to clean and leave some snacks and thing behind. I have a hostessing problem. I blame my mom for this, as I do for most things. My mom will agree with that.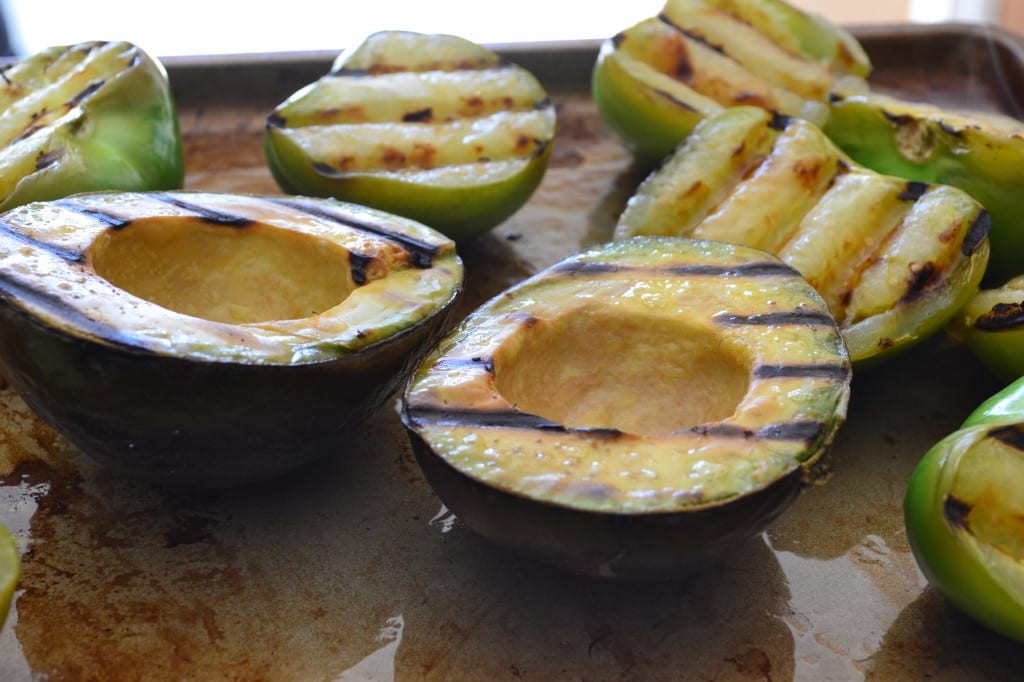 Any time we had friends over as little kids all the way through high school, my Mom would set up an entire spread. She would have chips and salsa, mini homemade White Castle Burgers, veggies and ranch dip, and then doughnuts in the morning if it was a sleepover. I feel like I need to hold myself to these amazing hosting standards, even when I am not there.
This weekend, I left behind this homemade salsa for some late night snacking. Hopefully they won't spill it all over my clean house. Boys will be boys, right?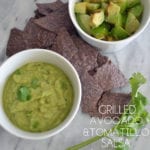 Grilled Avocado and Tomatillo Salsa Two Ways
Ingredients
1

Large Avocado

halved and pitted

5

Tomatillos

husk removed, rinsed, and halved

Olive Oil

Juice of 1 Lime

Large Pinch of Fresh Cracked Black Pepper

Large Pinch of Coarse Sea Salt

Tablespoon

Fresh Chopped Cilantro
Instructions
Heat a grill pan over high heat for two minutes. Lightly coat each cut side of the tomatillos and avocado with a little bit of olive oil. Place each tomatillo half and avocado half cut-side down on the hot grill pan. Grill for seven to nine minutes until dark grill marks are made.

Remove the tomatillos and avocado from the grill pan, squeeze juice from the lime over the charred avocado and tomatillos, and place off to the side to cool before cutting.

Once cooled, you have two serving options. Dice the avocado and tomatillos, drizzle with a bit more fresh lime juice, season with salt, pepper, cilantro, and then serve as a salsa cruda. Or, you can add the diced avocado and tomatillos, lime juice, salt, pepper, and cilantro to a food processor and puree until smooth. Serve with chips. Store the salsa in an airtight container in the refrigerator for three days.