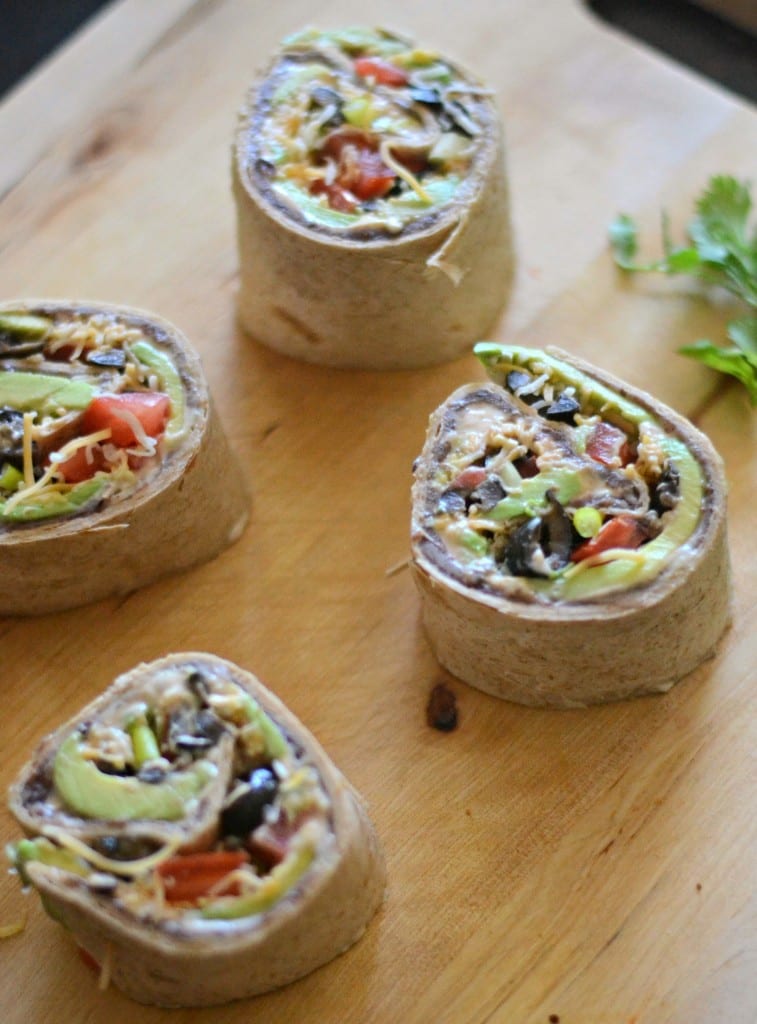 How many of you are entrenched in the middle of playoff season? Ok, if you cannot relate to the life of a baseball fanatic, how about football? College or NFL, take your pick. When their team is on, nothing else in the world exists. Andy and I have been banished to watch our shows from the tiny screen of the iPad mini.
Woo hoo!!!
Baseball playoffs are in full swing and I, my friends, am living with the saddest specimen of a sports fan ever: the ever down and out Chicago Cubs fan. Yes, you should feel sorry for me. You should also feel sorry for my husband. Oh! And probably my sons if they so choose this path of woe and misery.
Mike has grown up a Cubs fan. His dad is a Cubs fan. They love their loveable losers. It runs in their blood. When I first met him he was elated and in the middle of the 2003 playoff run. I am sure even if you know nothing about sports, you have heard what happened in this season to these poor schlubs.
A now infamous man named Steve Bartman reached out to catch a foul ball and was accredited with the then sad downfall of the Cubs' playoff dreams.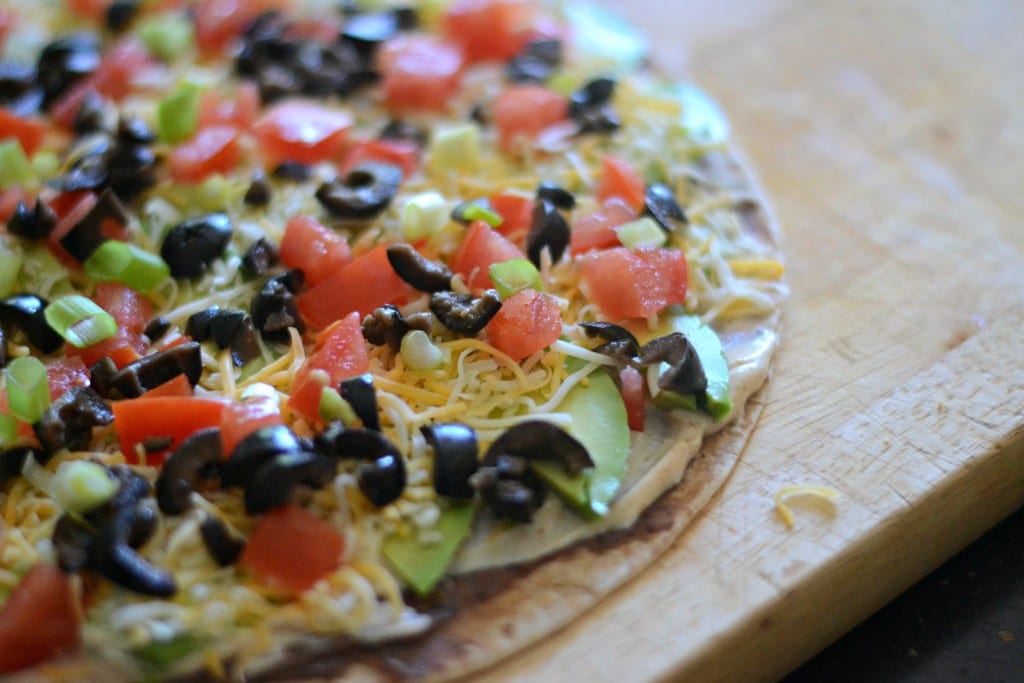 Prior to that let down, Mike had called his dad, an older and wiser Cubs fan, and convinced him that THIS was the year. As I type that I just shake my head, because his poor dad believed him. Not only did Mike get his spirits dashed, he aided his father in getting his hopes crushed.
I helped Mike to throw out the clippings from the newspapers he had saved during that playoff debacle. It was one of our first hang out/dates actually. Very romantic date, right?
Just when I think Mike has come to some realistic terms with his fandom, we are back in it. After game 1 against the Cardinals, a loss BTW, Mike was mumbling to himself for hours afterwards about the strikezone and the calls and "Why, why, why?!?!?!?"
I honestly would love to see these guys win. Yes, my Chicago White Sox heart can feel for these guys. I would love them to win for all the little grandpas and grandmas who bust out their vintage Cubs jackets this time of year. I would love it for the city.
I would love that W for my husband.
Mostly so I don't have to pick up the pieces yet again.
As Mike's life is taken over by Cubs mania, it is my job to make sure we have appropriate snacks and apps. Our house is fully stocked with chips and several types of mixed nuts. The other day during the game, I whipped up these rolls for the two of us. You can totally double this or triple it and make it for a crowd.
My mind was watching out for the couples sticking out these long games together who are still in need of fancy snacks and cannot finish a 7-layer dip between the two of them.
Whatever sport or team you cheer for, I wish you good luck and good snacking!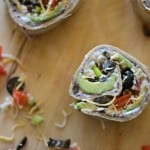 7 Layer Dip Roll-Ups
The glory of a classic 7 layer dip in easy to eat roll form.
Ingredients
1

Large 10 Inch Whole Wheat Tortilla

1/3

Cup

Refried Black Beans

¼

Cup

0% Fat Plain Greek Yogurt

1

Tablespoon

Taco Seasoning

1

Avocado

pitted, halved, and very thinly sliced

½

Cup

Shredded Mexican Blend Cheese

1

Roma Tomato

seeded and diced

¼

Cup

Sliced Black Olives

chopped

1

Green Onion

chopped
Instructions
Use a rubber spatula or offset spatula to spread the black beans all over the tortilla.

Combine the taco seasoning and Greek yogurt in a small mixing bowl. Spread that mixture over the black bean layer.

Arrange the thin slices of avocado all over the yogurt layer. Gently press them into the first two layers. Add the cheese, then tomatoes, olives, and green onion. Gently press the last layers down a bit.

Gently roll one end of the tortilla over and roll it all the way until the other edge is underneath. Gently press down to seal the roll. Flip the roll seam side up and secure 4-6 toothpicks along the edge about an inch and a half apart. Use a serrated knife to gently slice the roll between each toothpick. Discard the edges or eat them yourself as a snack.

Flip the rolls on their side and place on a serving plate. Enjoy!