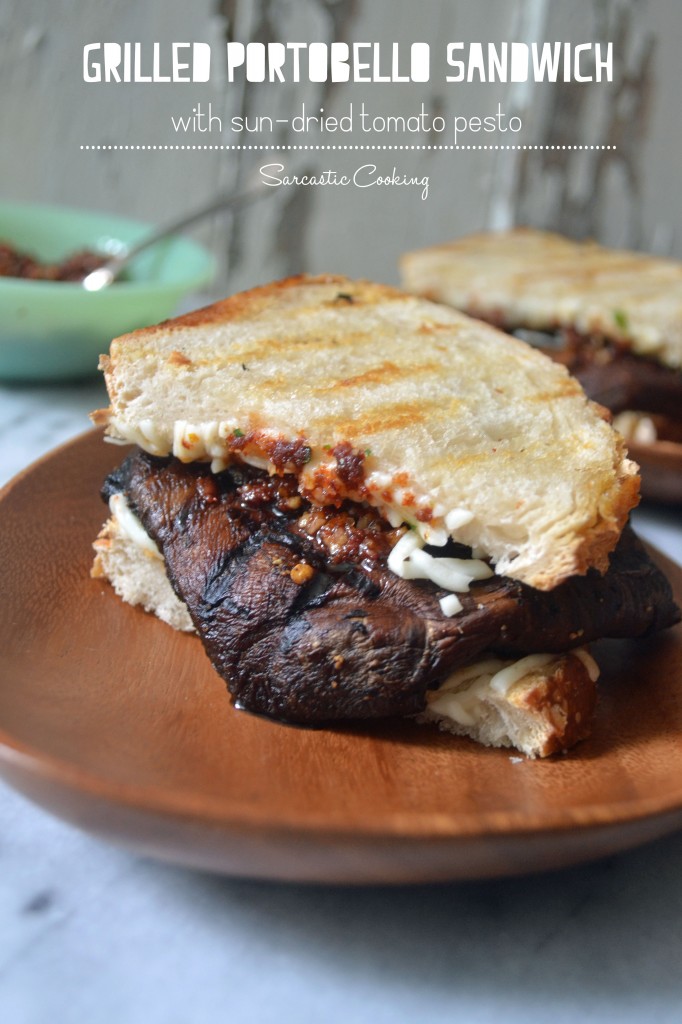 Thanks for being patient with my irregular posting schedule. It is summer and I have been feeling a little scatterbrained and honestly, the last place you want to be on a hot day is in a hot kitchen. I love you guys, but I don't do well in the heat.
Over the weekend Mike and I went on a little getaway to celebrate our anniversary. It was a belated and delayed celebration since we were married in June, but it was a nice getaway none the less! We spent the day at the pool and then went to dinner and ate way too much steak and then, even though we were full, we had to get dessert. We then went to bed early and woke up late. We indulged in a little breakfast room service. Can you believe Mike and I have never ordered room service before? It was amazing to literally eat breakfast in bed.
I know you are super jealous of our very exciting weekend. Ha. But that is why I didn't have a chance to post anything for you on Monday. Once again, sorry.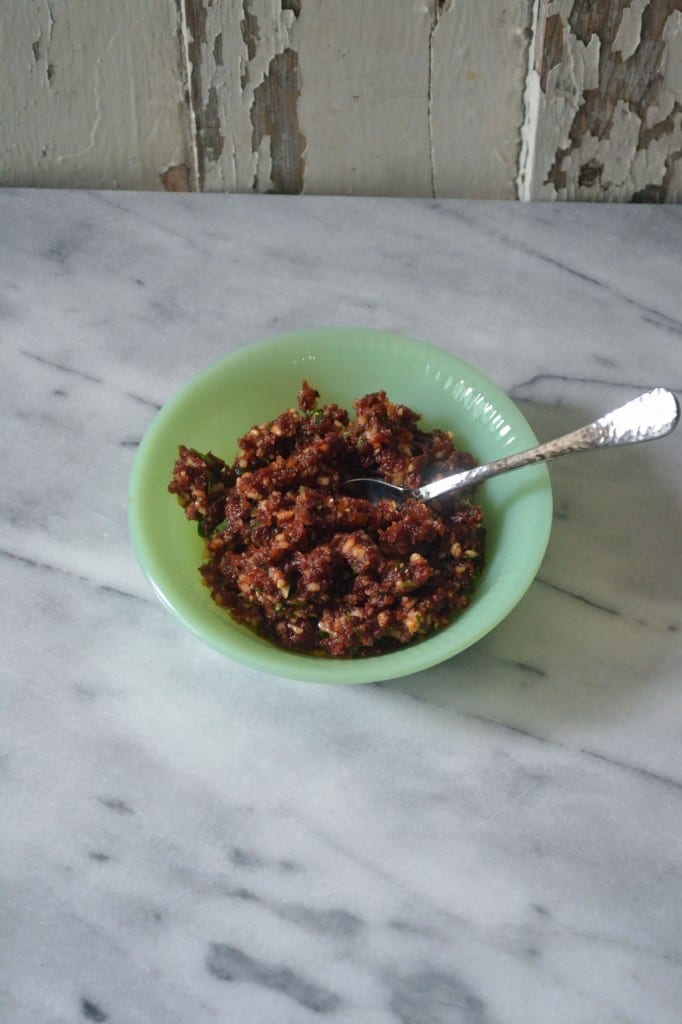 As a married person, I have to give a shout out to one of my favorite blogs, Dessert for Two. Christina makes dinners and desserts for two. It is sometimes hard to come up with meals for just the two of us. I seriously cannot cook for just two; I always make way, way too much food.
Christina's blog inspired me to come up with easy and healthy grilled sandwiches for two people. Surprisingly, Mike was all about this sandwich. I know, shocking. He liked something that wasn't all about meat or cheese. This is a quick sandwich to toss on the grill along with some summer corn or zucchini. Boom, dinner is done!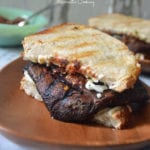 Grilled Portobello Sandwich with Sun-Dried Tomato Pesto
Ingredients
For the Marinade:

2

Tablespoons

Balsamic Vinegar

¼

Cup

Olive Oil

¼

Teaspoon

Crushed Red Pepper Flakes

¼

Teaspoon

Garlic Powder

1

Teaspoon

Salt

½

Teaspoon

Black Pepper

2-3

Dashes of Worcestershire Sauce

For the Pesto:

½

Cup

Chopped Sun-Dried Tomatoes in Oil

slightly drained

2

Tablespoons

Walnuts

1

Tablespoon

Finely Grated Parmesan Cheese

1

Tablespoon

Chopped Parsley

3

Tablespoons

Olive Oil

Pinch

of Salt and Pepper

For the Sandwich:

2

Large Portobello Mushrooms

stems removed

2

Slices

of Sourdough Bread

¼

Cup

Shredded Mozzarella
Instructions
Add all of the marinade ingredients to a gallon-sized plastic storage bag. Seal the bag and shake to mix the marinade. Add the mushrooms to the bag, seal, and let marinate while the grill heats up and you make the pesto.

Heat the grill for a few minutes over medium heat.

To make the pesto, add the sun-dried tomatoes and walnuts to a food processor. Pulse a few times until the walnuts and tomatoes are about the size of peas.

Add the cheese, parsley, salt, and pepper to the food processor. Puree for a minute or so while pouring in the olive oil. Puree until the pesto comes together into a thick paste. Set off to the side for later.

Remove the mushrooms from the marinade and add them to the grill. Grill the mushrooms for 6-8 minutes on each side. Turn the mushroom 90 degrees halfway through to get good grill marks on each side.

While the mushrooms are cooking, cut each slice of bread in half. Spread a heaping tablespoon of the pesto on two half slices. Place equal amounts of the shredded cheese on the other two halves. Place each slice of bread on the grill with the topping side up. Grill the bread for about five minutes until lightly golden.

Once the mushrooms are grilled, add them to the pesto slice of bread and top with the cheese topped slice. Serve right away.