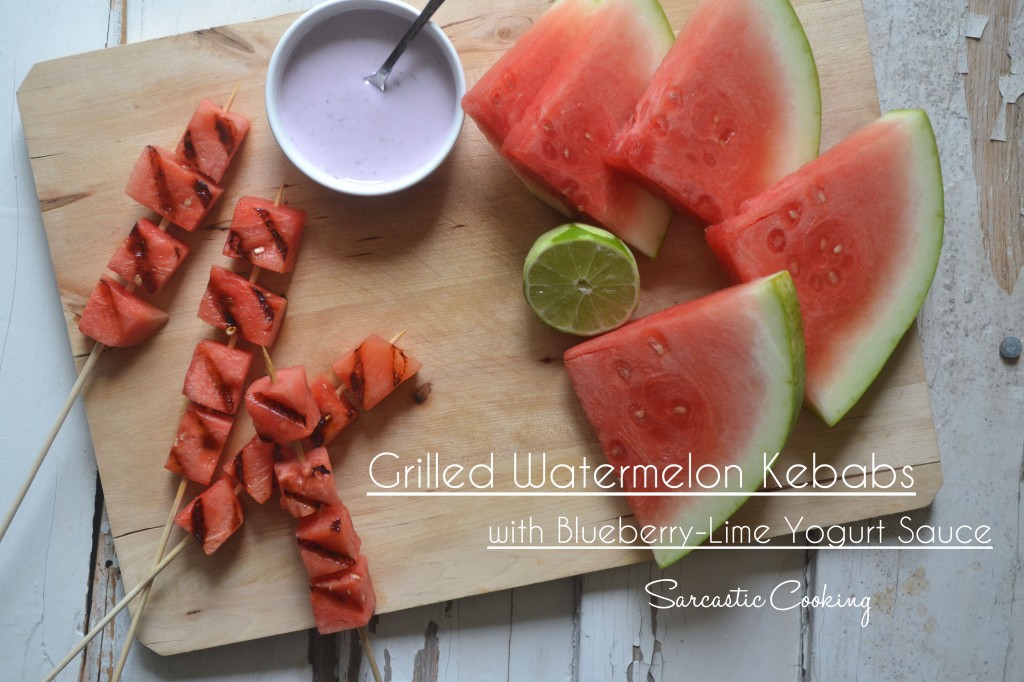 There are some things that are just inherently summer. Grilling. Kids on the block staying out later and causing a ruckus. Block parties. Corn on the cob. Sprinklers. Big wedges of watermelon.
You get the gist.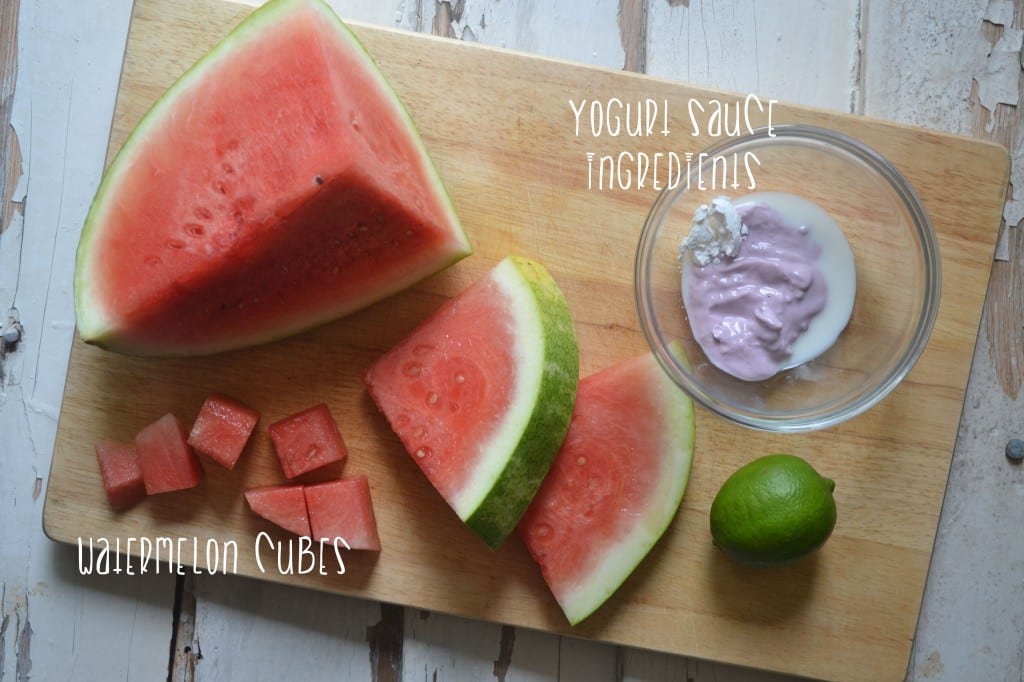 This past week I got a hankerin' (yep, that's right I said hankerin') for a big, juice-running-down-your-hand, slice of watermelon. Since, as per usual I was alone in my fruit craving and eating, I had to come up with some new ways to go through half a watermelon.
As always, you reap the benefits of my solo eating and recipe testing. Thank my fruit and vegetable hating husband for this gem.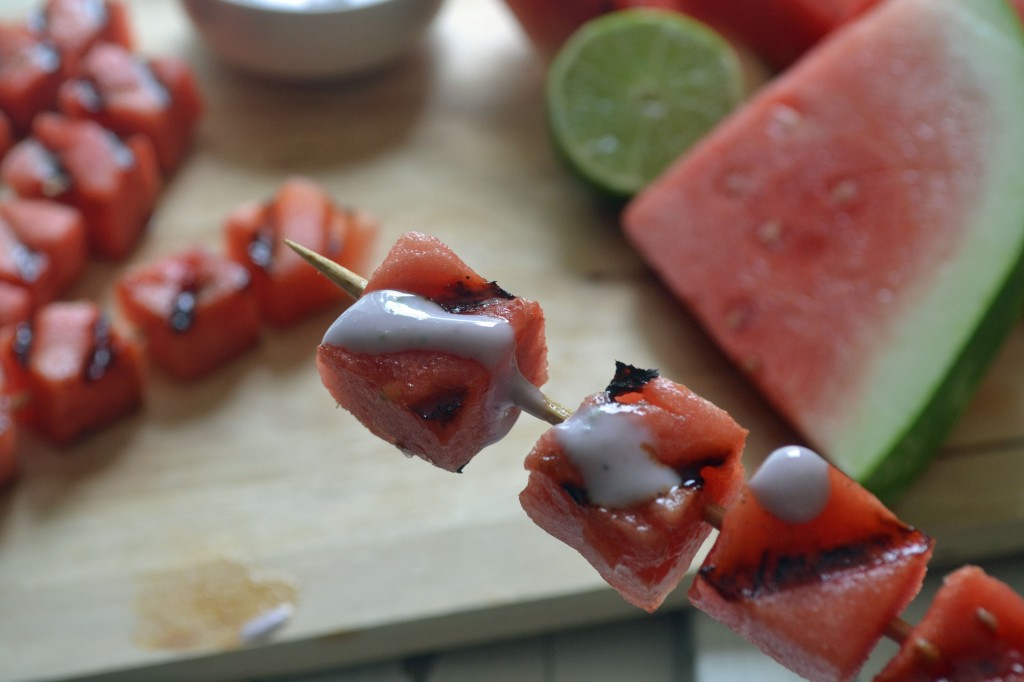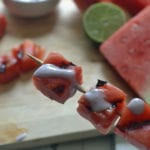 Grilled Watermelon Kebabs with Blueberry-Lime Yogurt Sauce
Ingredients
3

Cups

Cubed Seedless Watermelon

1

Teaspoon

Granulated Sugar

2

Tablespoons

Nonfat Greek Blueberry Yogurt

2

Teaspoons

Milk

2

Teaspoons

Lime Zest

2

Teaspoons

Powdered Sugar
Instructions
Note: Soak the wooden skewers in water overnight before grilling so the skewers don't burn.

Place four or five cubes of watermelon on each skewer.

Heat the grill to medium/high heat.

Sprinkle two opposite sides of the watermelon cubes with sugar.

Place watermelon kebabs on the grill, one of the sugared sides down. Grill for four minutes on each side.

While the watermelon is grilling, mix together the yogurt, milk, lime zest, and powdered sugar in a small mixing bowl.

Let the watermelon cool slightly before serving. Dip cubes in the yogurt sauce before enjoying.