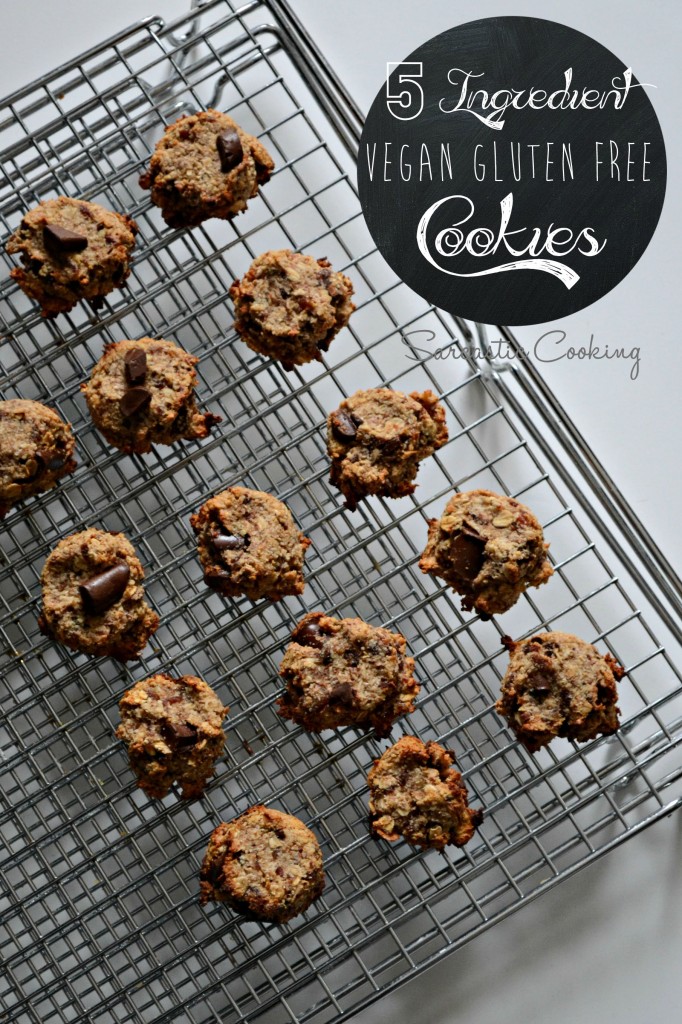 If you have seen my Instagram feed lately, you know I am obsessed with this cookie recipe I am about to share. I got it from one of my favorite blogs, Minimalist Baker. The things that happen on that blog are like friggen magic! I love it.
Anyway, there are a lot of mornings in which even considering sitting down for a bowl of cereal are not an option, because either I wake up late and don't want to mess with Andy's sleep/wake schedule too much or I wake up to a kid screaming his head off and then it is go go go from there. I try to always eat breakfast. It is one of the things about me that annoys Mike.
Right when I wake up, my first thought is breakfast.
Well, after I check on Andy of course.
These cookies are so healthy that I have made them my breakfast, lunch, and snack on many occasions. There is no sugar, flour, or butter!!! That is why I can justify it to myself that this is a suitable breakfast when I am on the move.
Trust me, you are going to loooove this cookie recipe. OMG I forgot to mention the dough for the cookie even comes together in my small food processor.
5 Ingredient Vegan Gluten Free Cookies
Easy and healthy cookies made from oats, almond meal, banana, peanut butter, and dates!
Ingredients
1

Cup

Pitted Dates

packed (soaked for 10 minutes in warm water and then drained)

1

Medium Sized Banana

2

Tablespoons

All Natural Peanut Butter

3/4

Cup

Almond Meal

3/4

Cup

Gluten Free Rolled Oats

Optional: Dairy free chocolate chips/chunks or dried fruit.
Instructions
Roughly chop the dates then add them to a food processor. Pulse until finely chopped.

Add the banana and peanut butter to the processor. Mix until combined. Scrape down the sides as needed.

Add the almond meal and oats to the food processor. Mix until a loose sticky dough starts to form.

Transfer the dough to a mixing bowl. Mix in the chocolate chips or fruit if you are using it. Add a tablespoon or two more of almond flour so you can start to form the dough into cookies.

Scoop tablespoon sized dollops of the dough out on to a baking sheet lined with parchment paper. You can put the cookies fairly close together since they don't expand much while baking.

Once all the dough is used up and the cookies are formed, transfer the cookie sheets to the fridge to chill for about a half an hour.

Preheat the oven to 350 degrees F.

Bake the cookies for 15 minutes until just barely golden around the edges. Let the cookies cool on the baking sheet for about 5 minutes then transfer to a wire rack to cool completely.
Recipe from Minimalist Baker.