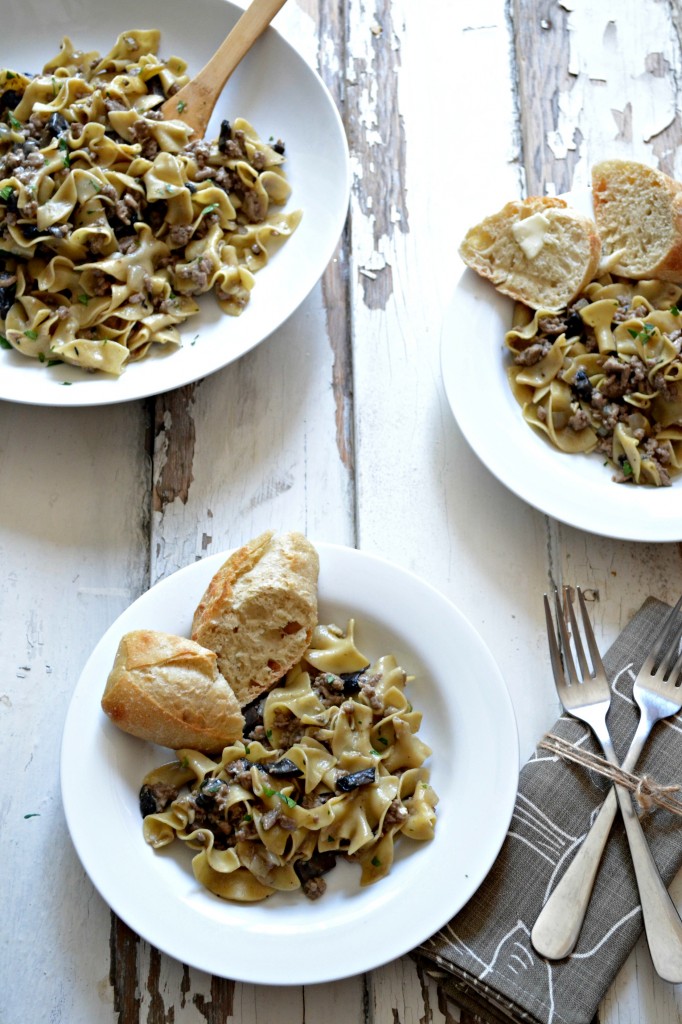 Well, in the matter of a week, we are in the midst of fall, people, that is until October hits and we end up back in the 80's for a week. Isn't that how it always is though? Since we are better friends here, I will quit with the small talk about the weather.
A change in seasons always makes me want to do heavy duty cleaning and rearranging. Mike is a huge fan of this quality about me. He is the one who does all the heavy lifting all around here so you better believe he looooves this quality about me. Over the weekend we completely rearranged our living room and front room area. In addition to the rearrange we did some light baby proofing since somebody is all about crawling and pulling himself up to standing on things.
Yeah, that's right, we got a crawler! The weather wasn't the only thing to do a complete 180 in a week.
It was like one week we had a baby that was trying so hard to crawl and his frustrations made us smile, then the next week we had a kid whose main goal was to crawl around and give us a glimpse into all the things that could possibly go wrong. I am now a worst case scenario planner.
Things that used to give me great pride and joy, like a well-organized bookcase, now give me a panic attack every time Andy goes near them. Not only did we anchor the bookcases to the wall but we also rearranged them to make sure that the teeny light paperbacks are all on the highest shelves. That way if Andy does tip them, the anchor will catch them before they tip, and he will only get hit with the lightest classics from out high school English classes.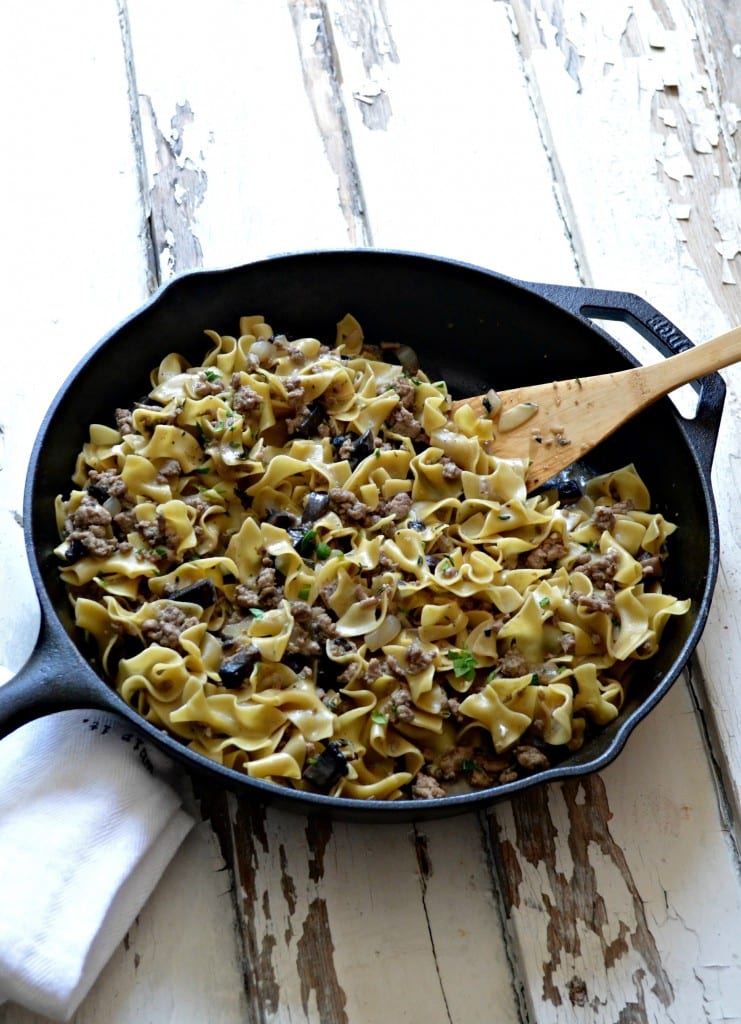 Yeah, I didn't know that an anchor still allowed for some tipping either. Let that be a little lesson for you future parents out there. So, yeah, you better believe the Hofbrau Haus beer mug and giant wedding serving platter with our names on it no longer reside on the tops of the book case.
Now that two rooms are organized and clean, our office is a storage closet again. Hmm… Maybe that will have to wait until Spring!
Oh well!
Keeping with the theme of change and rearranging, I decided to take a traditionally heavy fall recipe, beef stroganoff and give it a little fall makeover.
I lightened this recipe up a lot by using lean ground turkey, low-sodium stock, Greek yogurt, and by upping the amount of mushrooms. Also, this is all done in one skillet/pan in 30 minutes!
Light and Easy Skillet Stroganoff
A lighter take on classic stroganoff all in one skillet!
Ingredients
2

Tablespoons

Olive Oil

10

Ounces

Lean Ground Turkey

Pinch

of Salt and Pepper

½

Cup

Diced Onion

2

Large Portobello Mushrooms

stems removed and diced

1

Clove

Garlic

grated

2

Sprigs of Thyme

3

Cups

Low-Sodium Beef Stock

8

Ounces

Egg Noodles

1 ½

Tablespoons

All Purpose Flour

2

Tablespoons

Nonfat Plain Greek Yogurt
Instructions
Add olive oil to a cast iron skillet or large nonstick pan and heat over medium heat. Add the turkey. Season with salt and pepper. Sauté turkey while breaking apart with a wooden spoon for about ten minutes, until golden. Add the onion, mushrooms, garlic, and thyme. Sauté, stirring occasionally, for another ten minutes.

Pour in the beef stock and add the egg noodles. Stir to combine and to scrape up any brown bits from the bottom of the pan. Add the flour and whisk or stir vigorously to work into the stock. Bring to a simmer. Cover with a lid.

Once the noodles are cooked through, turn the heat off, add in the Greek yogurt, and stir. Remove the sprigs of thyme and then serve.