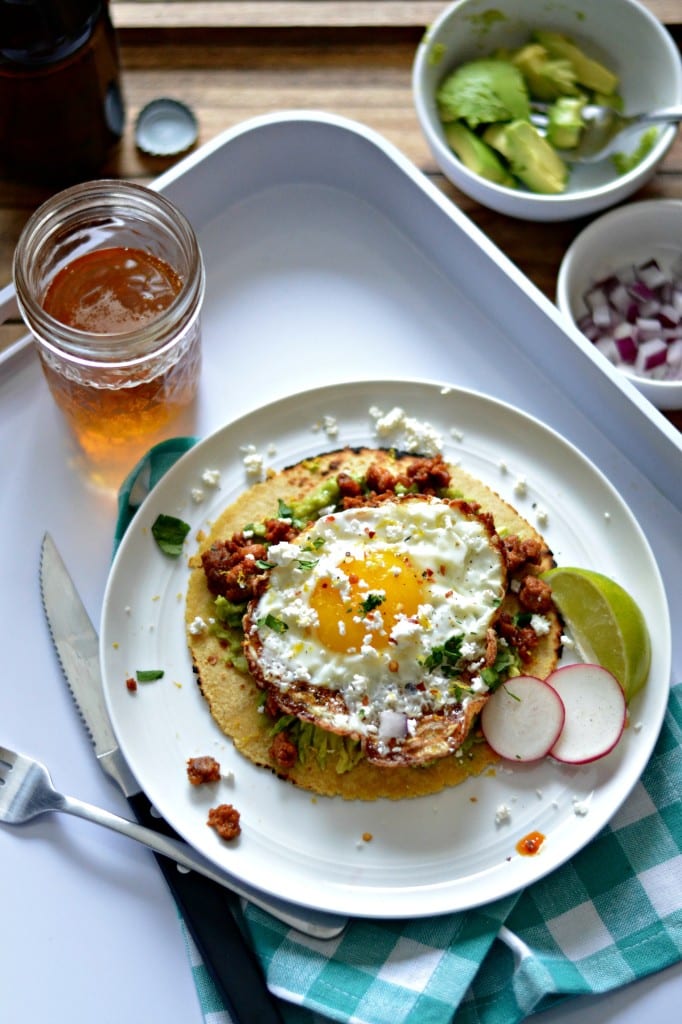 Do you guys believe in past lives? Reincarnation? That whole shebang? Kind of deep for a Tuesday morning, eh? Don't worry. This isn't some religious rant or introspective piece. I know this space is a light hearted food blog, duh!
I have given it a lot of thought, and if I get to choose what I come back as, I have decided I am coming back as a dad. Yep, throwing in in the towel as a mom and living the good dad life. Moms out there, don't you agree?
Let me just preface this post by saying that I get dads do a lot. I know of several stay at home dads out there that do a ton. This ain't meant for you guys. I also want to say that, as much as I rant, as much of this that may or may not be based upon my own life, I love Mike and I love being on the same parenting team with him. Wouldn't trade this life for anything!
Ok, got my little disclaimer out of the way, now on to the good stuff!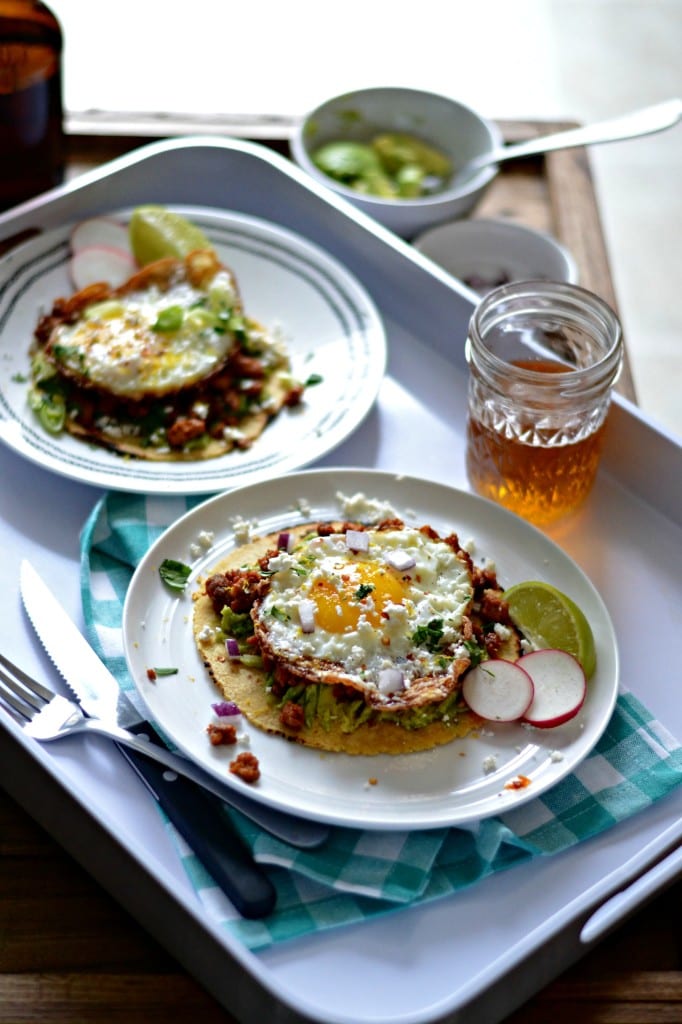 When I come back as a dad, I cannot wait to have all the naps I want. I will feel so taken care of and relaxed that I will finally be able to achieve the elusive nap in the middle of the day which has evaded me since college. Then, because I am so well rested, I will be able to stay up later and watch ESPN and catch up on all my shows after our kid goes to sleep. I will be sure to throw out the random, "I'm so tired" the next day just to make my significant other feel like I am in the same boat.
I cannot wait to have my laundry done for me every week. I will most likely get to putting my laundry away by the end of the week, but that really depends on how much work I take home with me ooooorrrr how close to the start of fantasy baseball it is. I mean, there are priorities. Plus, over the years, I learned a little trick, that if I wait long enough, this magical thing happens where the laundry gets put away all on its own. Cinderella's helpful mice and birds really do exisit!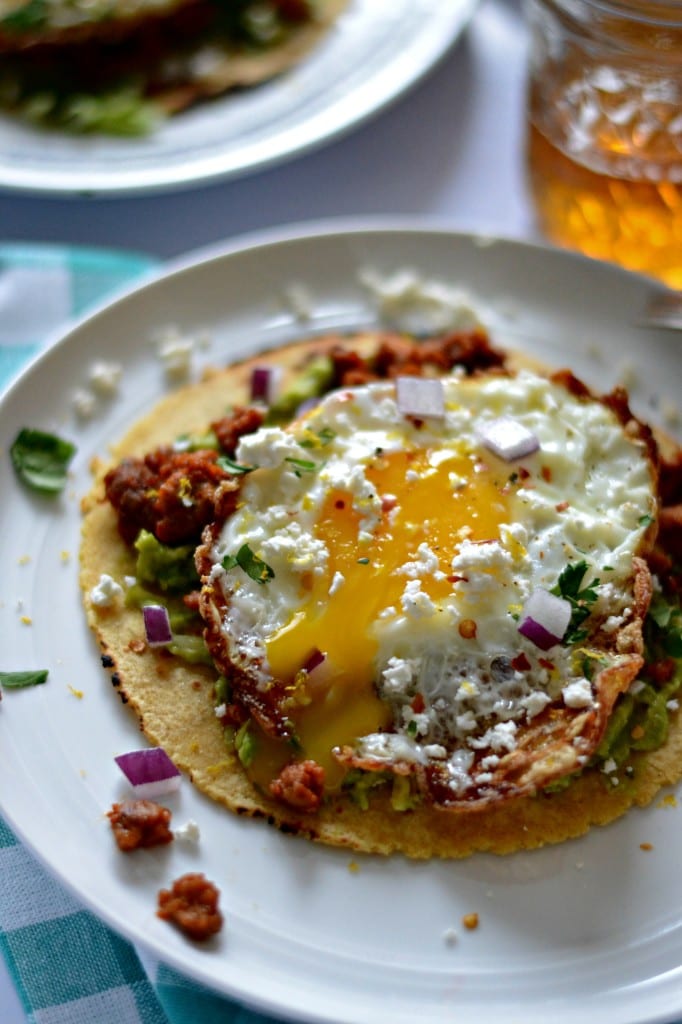 Lastly, I will get to do the big deep sigh upon walking in the door after a long day of work where I didn't have to think about how my kid was eating-sleeping-pooping-cranking all day. I will get to see my little one come running to me like he forgot his mother even existed and then I will get to sit down to a hot and fresh cooked meal of tostadas with crispy fried eggs on top, which may or may not have been prepared by my loving, exhausted, grease-splattered-on-her-shirt wife.
"Sorry dear, I was too busy eating to give you a kiss hello."
Cue the Wayne's World dream sequence music.
Ah, alas that is not my reality. The reality I have isn't too shabby. I get to eat these tostadas too. It just is nice to vent to you, my lovely readers.
PS Don't forget that I prefaced this with a disclaimer so nobody can be offended. Wink emoji!
Chorizo and Smashed Avocado Breakfast Tostadas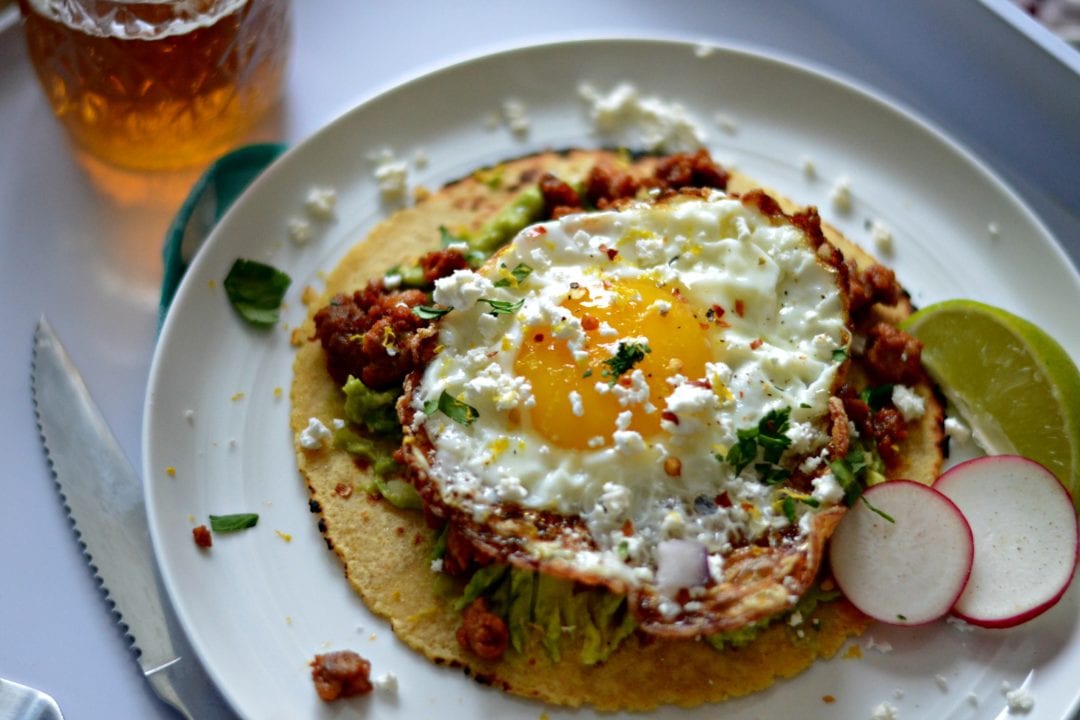 Super easy tostadas topped with smashed avocado, spicy chorizo, and a crispy fried egg. Great for breakfast or any time of the day!
Yields: 4 Tostadas
4 Corn Tortillas or 4 Premade Crispy Tostadas
½ Pound Ground Pork Chorizo
3 Ripe Avocados
1 Tablespoon Lime Juice
1/8 Teaspoon Salt
1/8 Teaspoon Black Pepper
3 Tablespoons Olive Oil
4 Large Eggs
Queso Fresco/Crumbled Feta Cheese
Toppings: Red Onion, Green Onions, Cilantro, Crushed Red Pepper Flakes, Hot Sauce, and Sliced Radishes
Add chorizo to a medium skillet and sautee over medium heat, breaking apart the pork into small crumbles with a wooden spoon or rubber spatula. Cook for about 10 minutes until crispy. Leave in the pan and cover with lid to keep warm while you prepare the other ingredients.
Remove the pits from all the avocados and add the flesh to a small bowl. Mash the avocados together with the lime juice, salt and pepper. Set aside.
Preheat your oven to broil. Place the tortillas on a large baking sheet. Place them on the top rack in the oven. Broil for five minutes on each side, until slightly crispy. If you want to skip this and just buy store bought tostadas, go for it.
Add olive oil to a medium skillet. Heat the skillet over medium/high heat until the oil starts to almost ripple. Crack one egg into the hot oil and then stand back. Crack another egg into the other side of the skillet. The eggs will sputter and hiss. Cook for a minute until the edges get brown and the white is opaque. Remove eggs with a slotted spatula and set on a plate off to the side. Keep the oil hot and cook the next two eggs exactly the same way.
Smash some of the avocado mixture on to each tostada. Add a few spoonfuls of chorizo and then top with an egg. Crumble some cheese on top and finish with whatever toppings you desire.
Preparation time:

15 minutes

Cook time:

15 minutes

Total time:

30 minutes
Crispy egg technique from Smitten Kitchen.